The entrance to Stowe Hill Marina is quite a tight turn followed by a dirt road with bends. Unfortunately the Stowe Hill crane can not lift Matilda who is 32 tonnes so Tuckeys, who provided the road transport, also provided a 97 tonne crane. This is a real marvel and cost three quarters of a million GBP. It is linked to the manufacturers HQ in Germany so its every movement can be monitored!
The canal access is very limited between the Stowe Hill crane and the next door workshop and Matilda needed to be turned for the journey to  Leamington Spa. The crane driver and the crew were so skilled and made it look effortless. No wonder Tuckeys have  a reputation of being the best!
Crane and lorry due at 12.30pm. The sequence of events follows.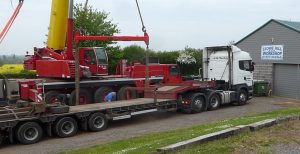 Lorry now shortened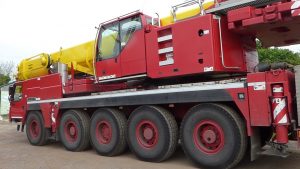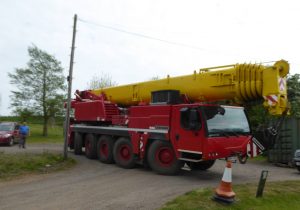 Look at the angle of the wheels as it reverses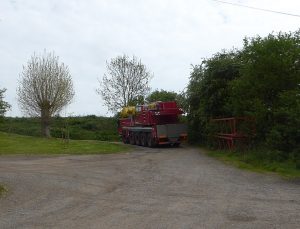 And away!