Approaching Bradford you pass the Marina and then Susan and Peters house. Great to live so close to the canal. Lovely to catch up with them both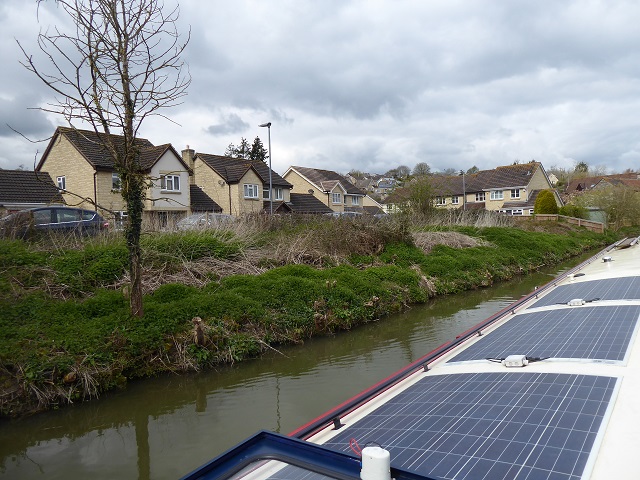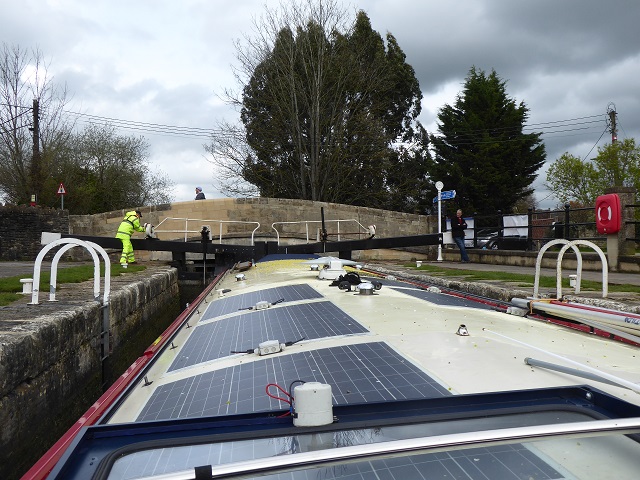 Bradford on Avon Lock Helped by the charming volunteer Richard and neighbouring boater John. John has the ambition to travel every inch of the inland waterways on his boat Borderline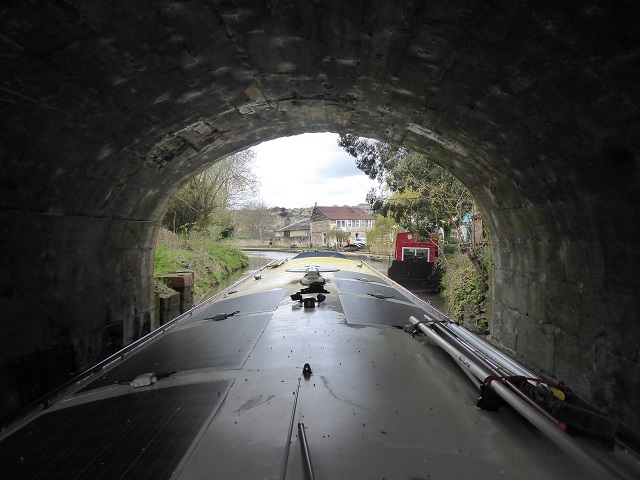 Going through the tunnel at the end of the lock. Interesting bend too!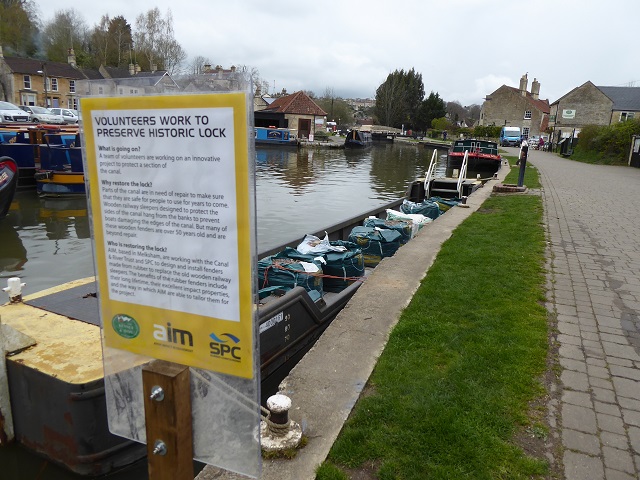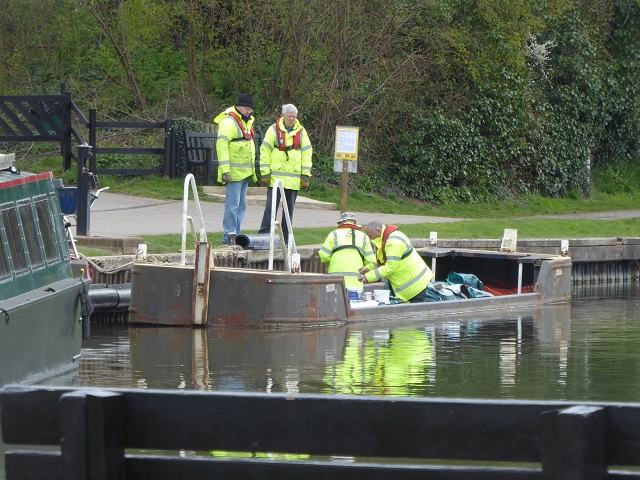 Volunteers hard at work putting rubber strips along the canal sides to prevent moored boats eroding the edges
Bradford is picture postcard town. Lots of beautiful stone buildings line the hillsides above the river, A few shops including a real greengrocer and real ironmongers but otherwise trendy establishments, and seemingly hundreds of cafes and restaurants. The K & A cafe is to be recommended – huge scones and delicious brownies. Lovely park too that we moored alongside. and a few minutes walk to Sainsburys!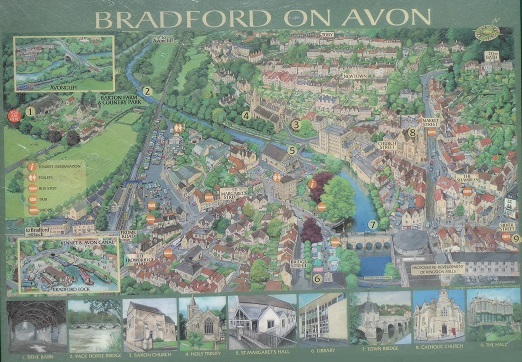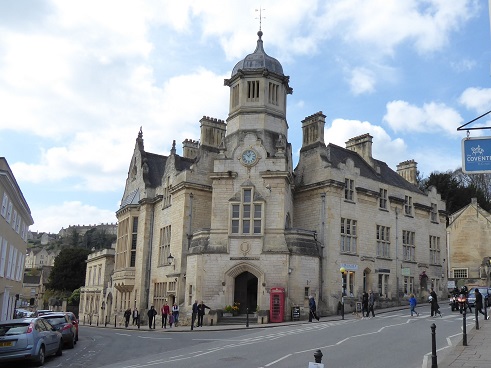 Holy Trinity Church – well worth a visit. Trying to replicate a photograph we saw in the Photographic Exhibition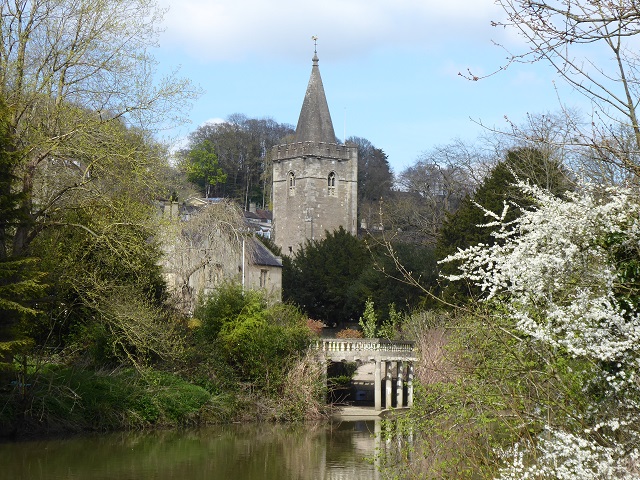 Bradford is keen to support environmental issues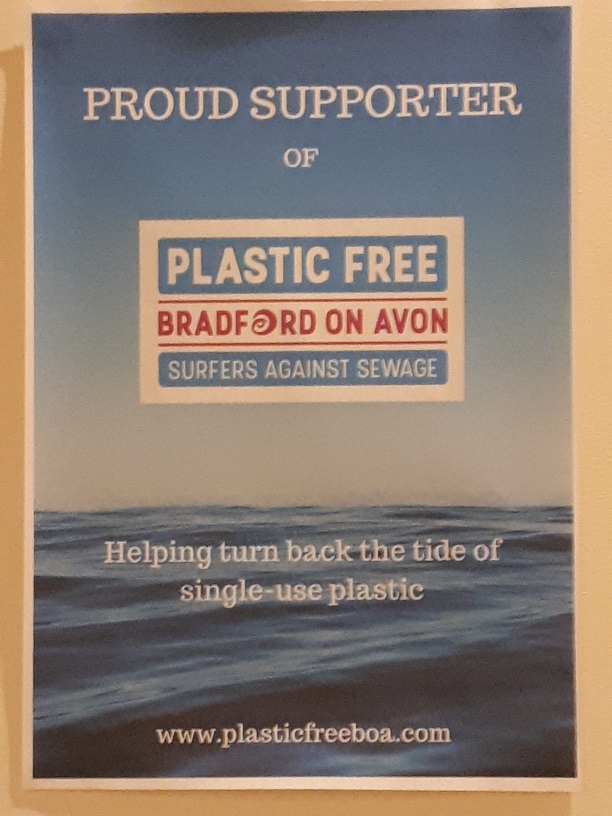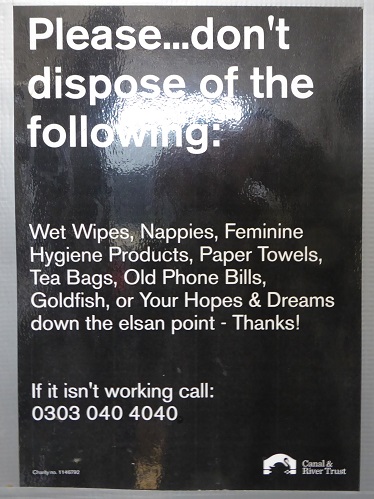 Community 0rchard includes many old varieties like Bedwyn Beauty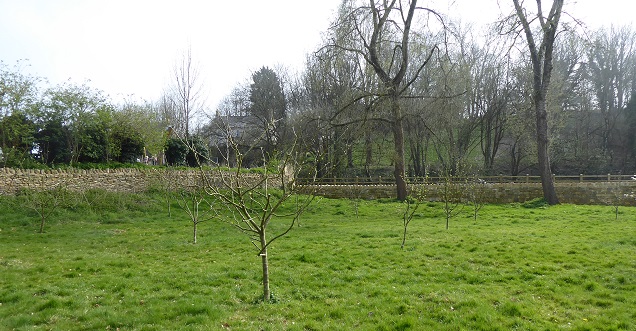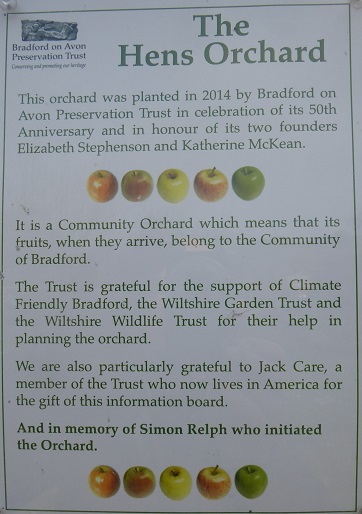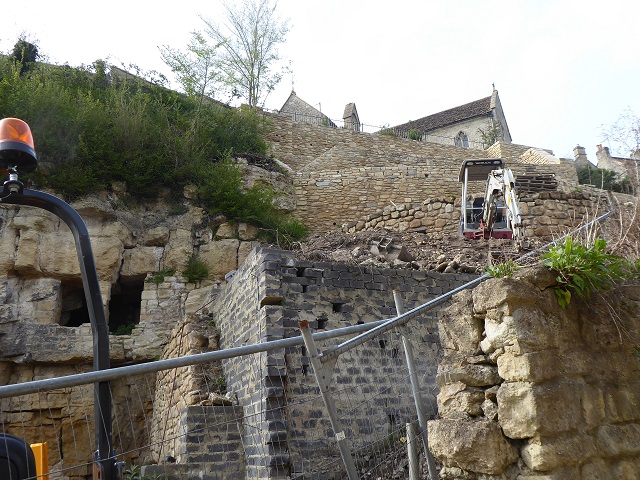 Saturday we visited the Photographic exhibition and I particularly enjoyed the poems that linked with the photos.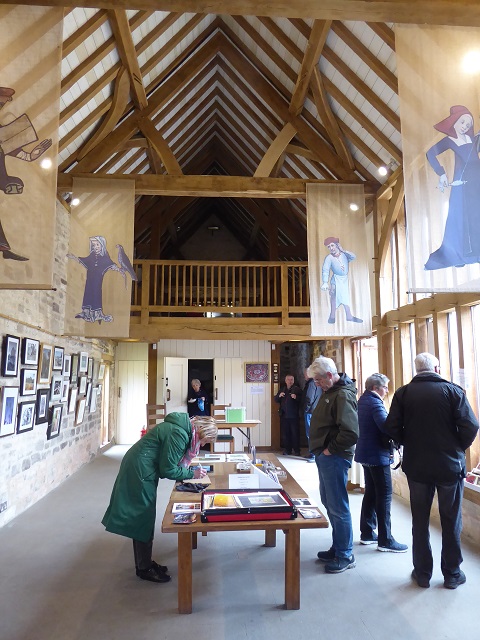 We then walked to Avoncliff along the tow path noticing a burnt out boat and Knickerbocker Gloria – friends of friends!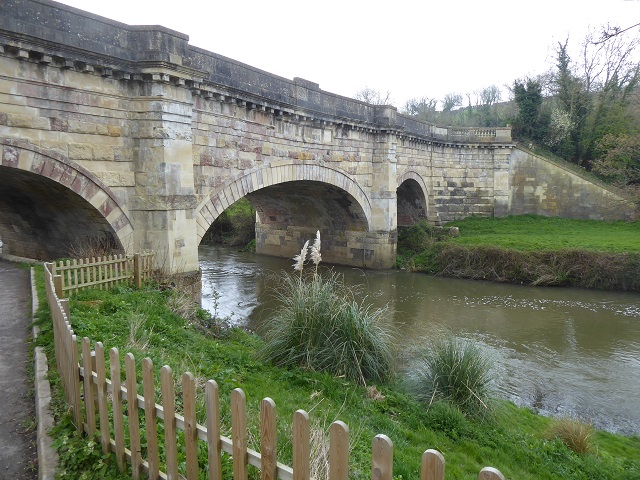 Avoncliff is where the K & A canal crosses the River Avon and the railway line. The bridge carries the acqueduct below looking down stream to the Cross Guns pub garden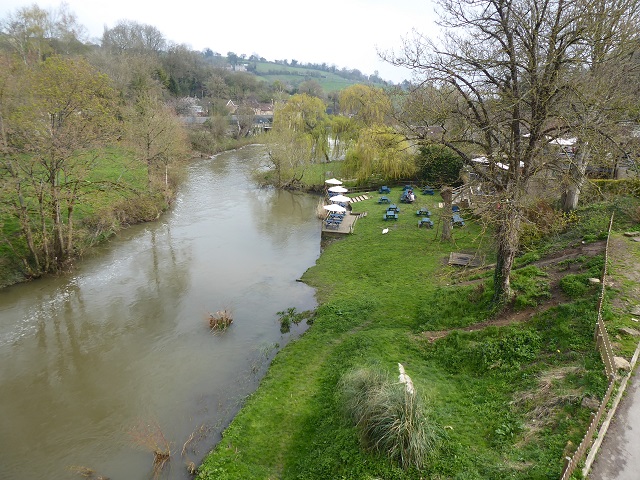 Tea at No 10 tea shop provides this food miles map but didn't include ingredients such as coconut and vanilla which would certainly have considerably more food miles! The food was good but rather slow teenage service! A big plus was that thery has Nick McCamleys book on Avoncliff. So interesting to flick through that we had to go to the town bookshop and buy our own copy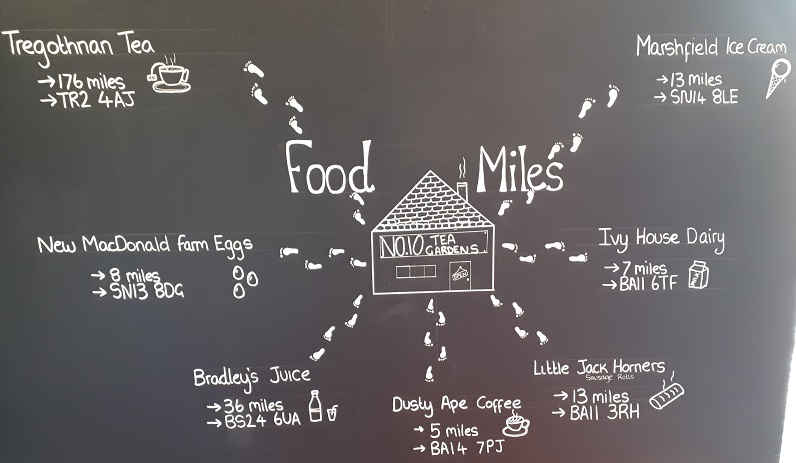 We walked back via Barton Farm Park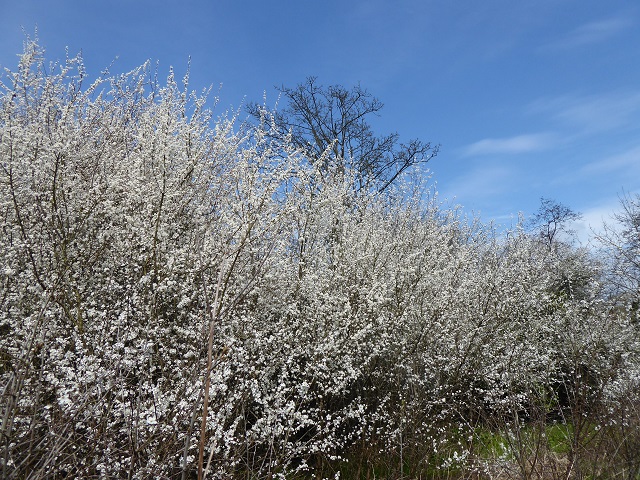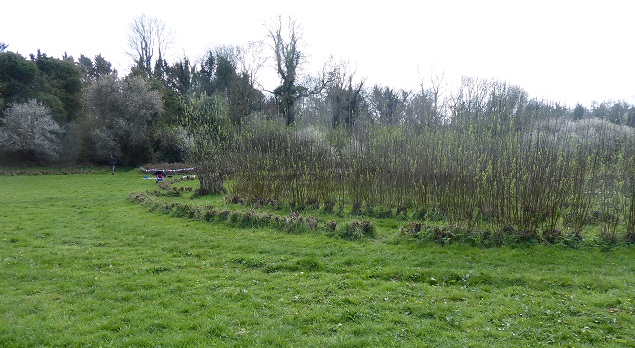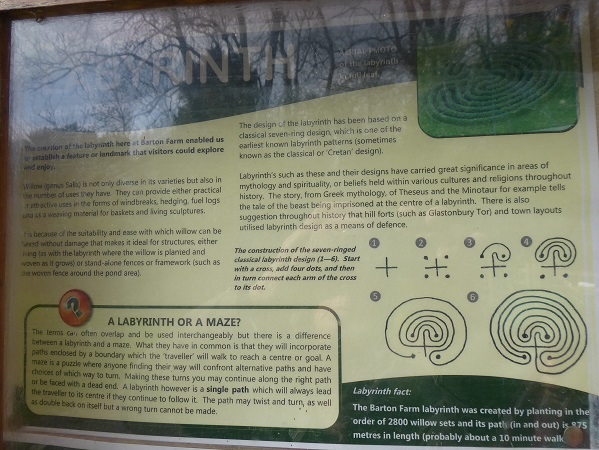 Monday we caught the train to Keynsham for a brief shopping trip and a look at the mooring by the Marina. On our return we set off for fresh fields and pastures new!