Farther Thames claimed Tony's phone on Saturday afternoon so we set off early on Sunday morning to hotfoot it to the EE shop in Oxford.
Not a terribly good start!  The electrics had failed at Abingdon lock so I had to manually wind the paddles and gates – not easy and it takes ages!  The lock keepers do have a sense of humour!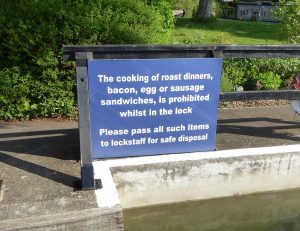 Once through and topped up with water we headed off avoiding the rowers. We arrived at Iffley lock and moored at 11.25 and paid our dues to the most helpful lock keeper.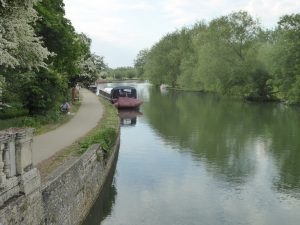 We walked towards the Redbridge Park & Ride & caught a bus into the city centre. Visited the EE shop. Thery have the most uncomfortable seating ever and I had to wait for half an hour or so whilst paperwork etc was sorted out only it wasn't!  The assistant said it would be 2.30 befores she could get help on the telephone!!!!  So, off to John Lewis for a cup of tea and passing by the mobile phone display. and noticed the prices. After the tea Tony returned to EE and accepted a new sim card but declined to buy a phone. By returning to John Lewis and buying an identical phone to the one in EE store  he saved himself £140!  The view from the top of the new Westgate centre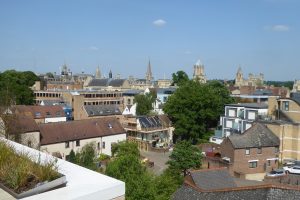 Later that evening a succession of Salters Steamers came along and turned just behind Matilda. Seeing some passengers were getting off to visit the pub Tony asked if they would pick us up in the morning and so Monday we caught the 11,20 and cruised into Oxford.  Sadly they don't accept bus passes but it was a most pleasant way to travel.
Here's an interesting sight:
We wanted to visit the Oxford Museum but found it closed until 2020! The museum shop was open and selling what seems to be absent on many bicycles using the towpath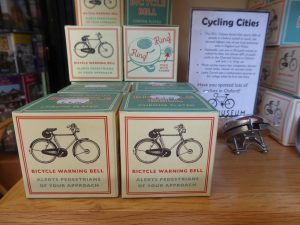 We walked across Christ church to the Botanic Gardens where I found some things of interest
And some very useful plants, one for treating Alzheimers and the other cancer
High Street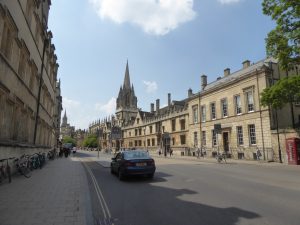 On to the upmarket market where there was a wonderful chocolate and ice cream stall. Elderflower ice cream is definitely in competion with my favourite – pistachio.  The cake shop had some amzing cakes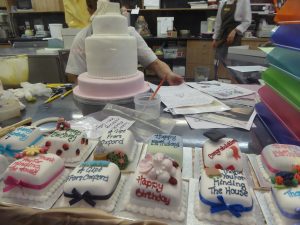 A bit of shopping and then we returrned to The Head of the River to catch the 4pm steamer.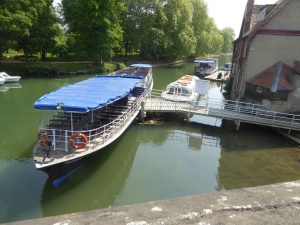 We then walked into Iffley village where we found a very interesting church and even met the Vicar who was about to close up for the day. He explained how what we thought was paint was actually a preservation method and enhanced the stone  carving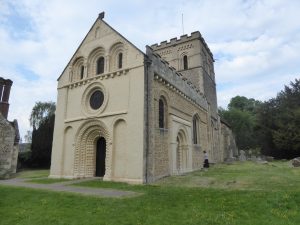 We left early on 22nd as the regatta was taking place and all boats had to clear the area A great shame as we would have liked to stay a bit longer.