A very quiet month.
I rekindled my interest in wild flowers and have made a garden using what materials were to hand namely logs and rabbit proof wild flowers. I have thistles, docks, cuckoo pint, huge verbascums, forget me nots, and poppies and I have added four foxgloves in the hope that they will self seed. I've also identified all the nearby trees.
Spot the enemy lurking under the garden table!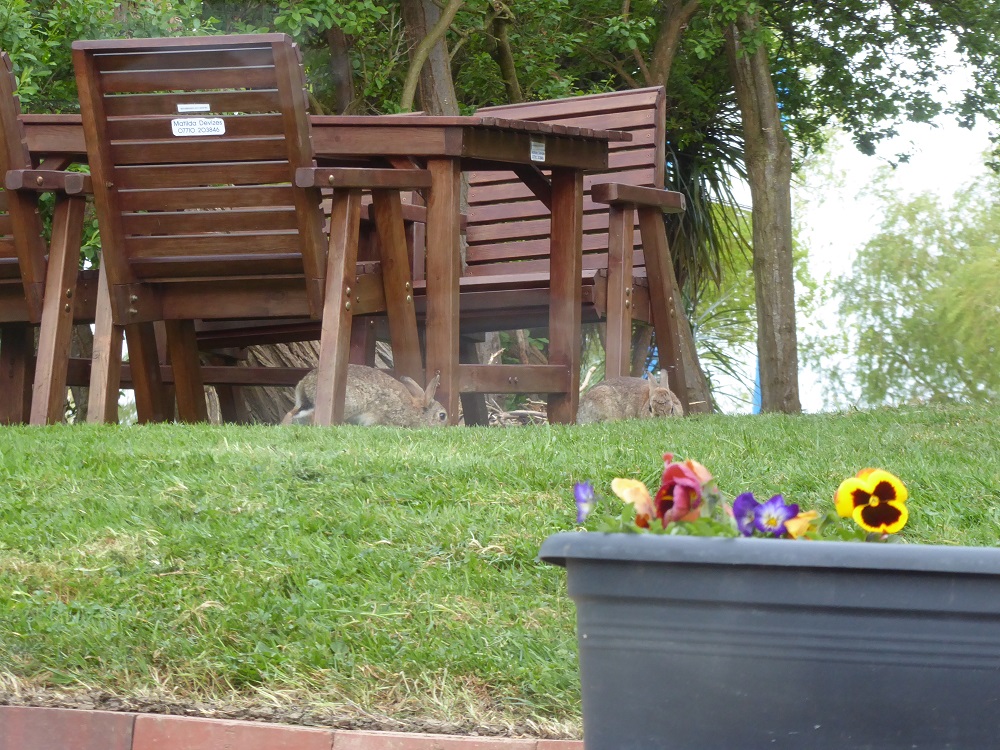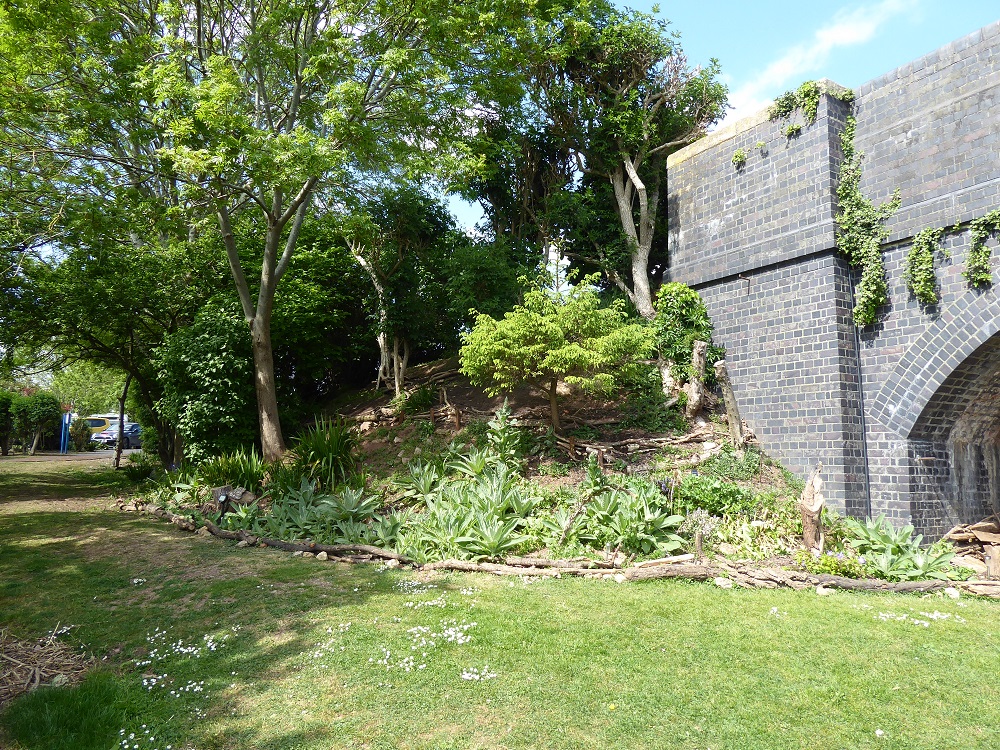 I planted runner beans alongside the chain link fence on Good Friday and my four tubs are full of pansies and violas and look very colourful.
We have done a lot of walking! Perhaps the highlight of our walks was meeting a cockatoo sitting on a garden wall. We had a good conversation!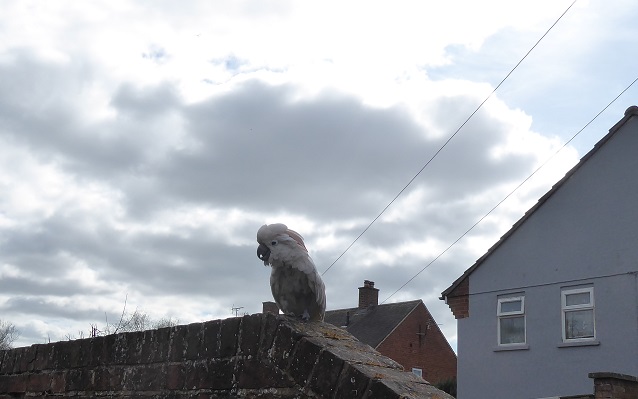 This is the old railway- a lovely green corridor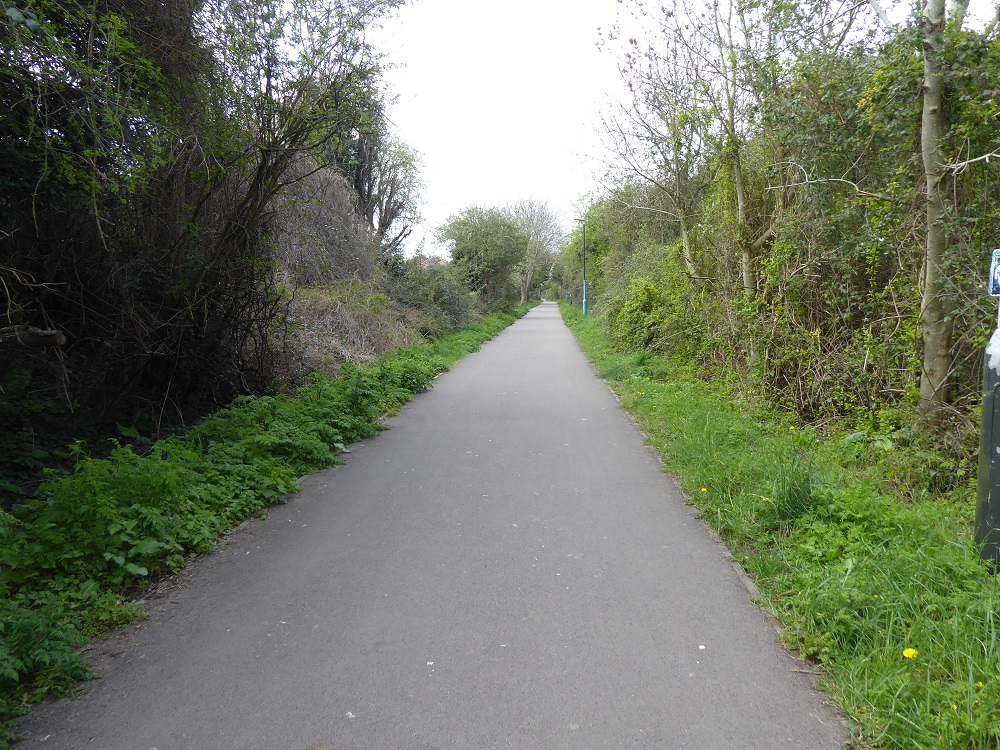 And here is the M5 motorway on 3 April. Looking north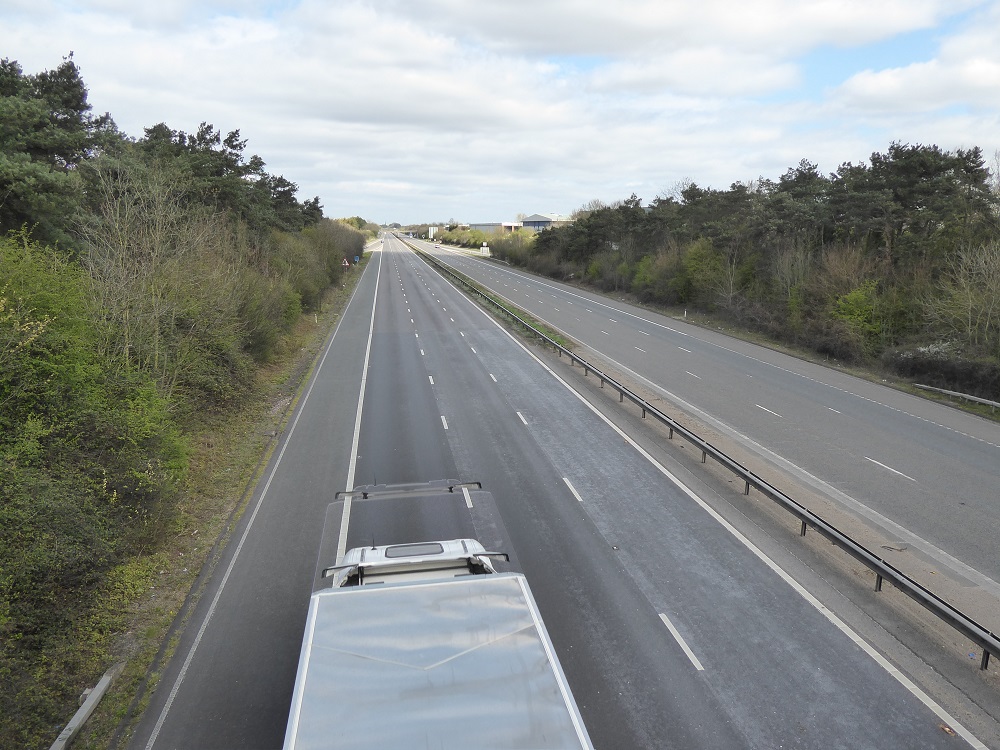 Looking south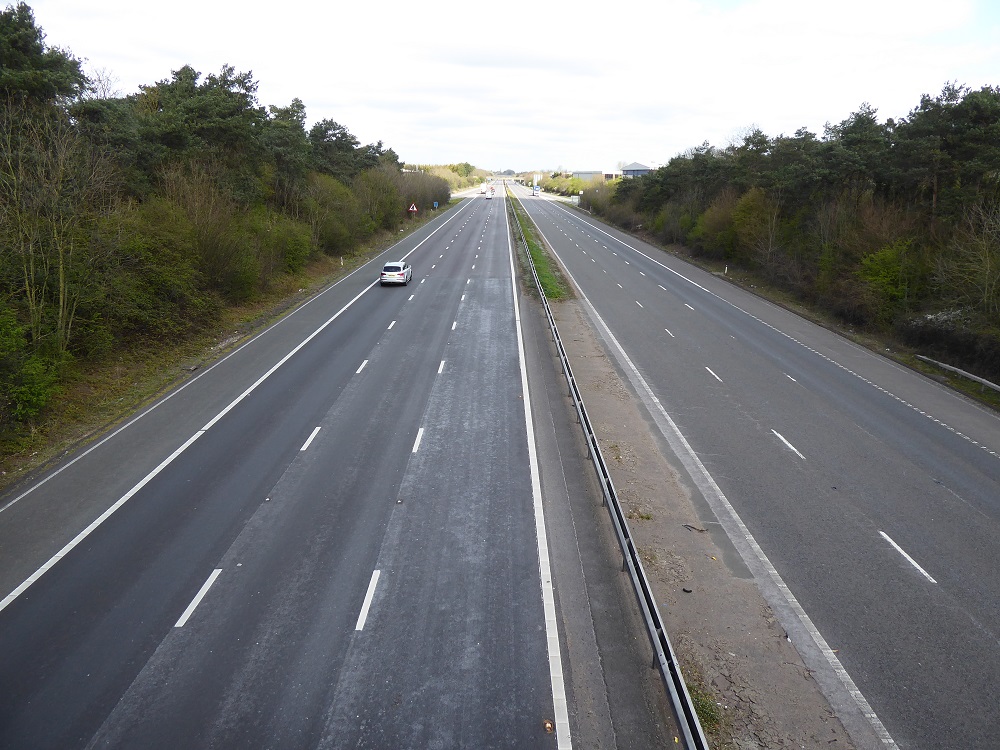 We found a few jobs to keep us busy like refurbishing the garden table and chairs we inherited, cleaning the awnings and Tony painted the boat roof. I made cheese pastry (for a mince beef pie) for the very first time and it was so good I shall make it again. I found some frozen flaky pastry at the back of the freezer so made eccles cakes and strawberry slices. I ordered pies from Brocklebys located in the Vale of Belvoir. They came frozen with reusable ice packs and sheeps wool insulation. Arrived in perfect condition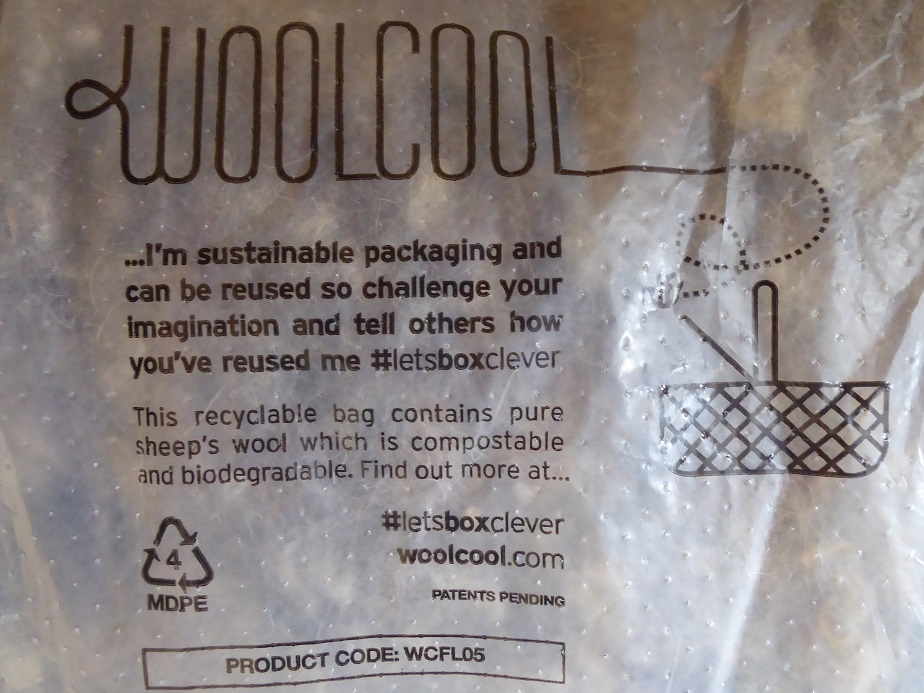 The weather continued to be fine so we just had to buy a sun umbrella so that we could lunch in the shade!