An excellent start to the month as my runner beans had germinated! We also continued to tidy up the garden
Still no response to my offer to be a NHS telephone Volunteer.
Using Zoom we enjoyed a talk from David Dawson Director of Devizes Museum. We thought we were the most distant attendees but no, a lady from Australia was eating her evening dinner and a guy who had not yet had breakfast from Vancouver!
We put out bunting for VE Day.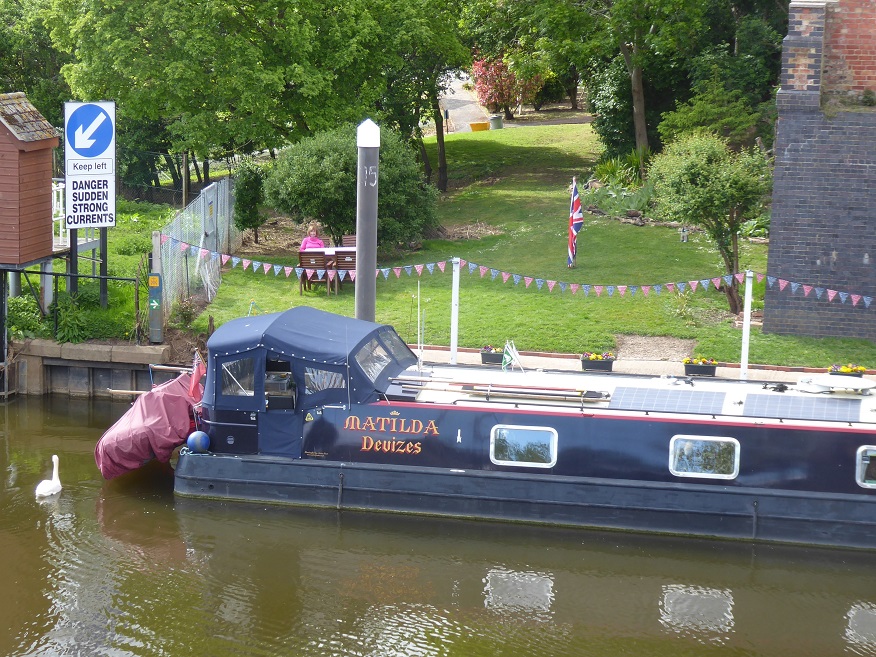 More walking along the Avon, around the Ham, along the Severn, along the Carrant and finally the Nature reserve which during the winter was a huge lake.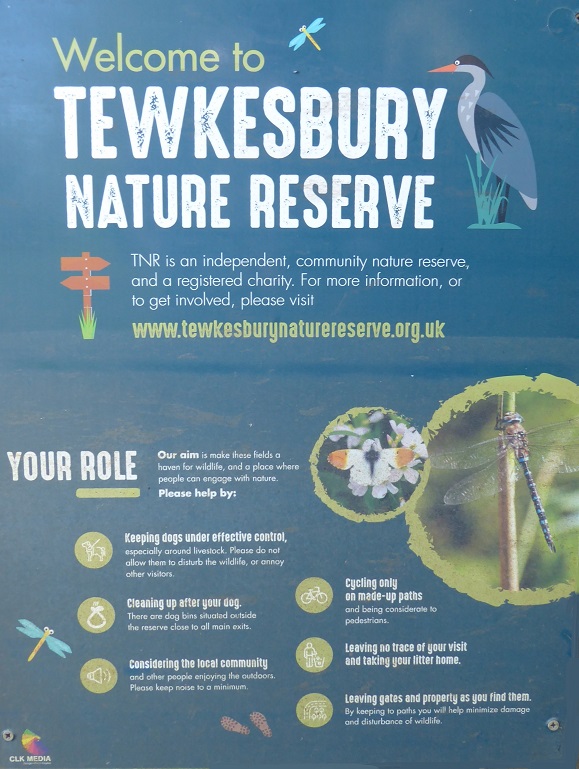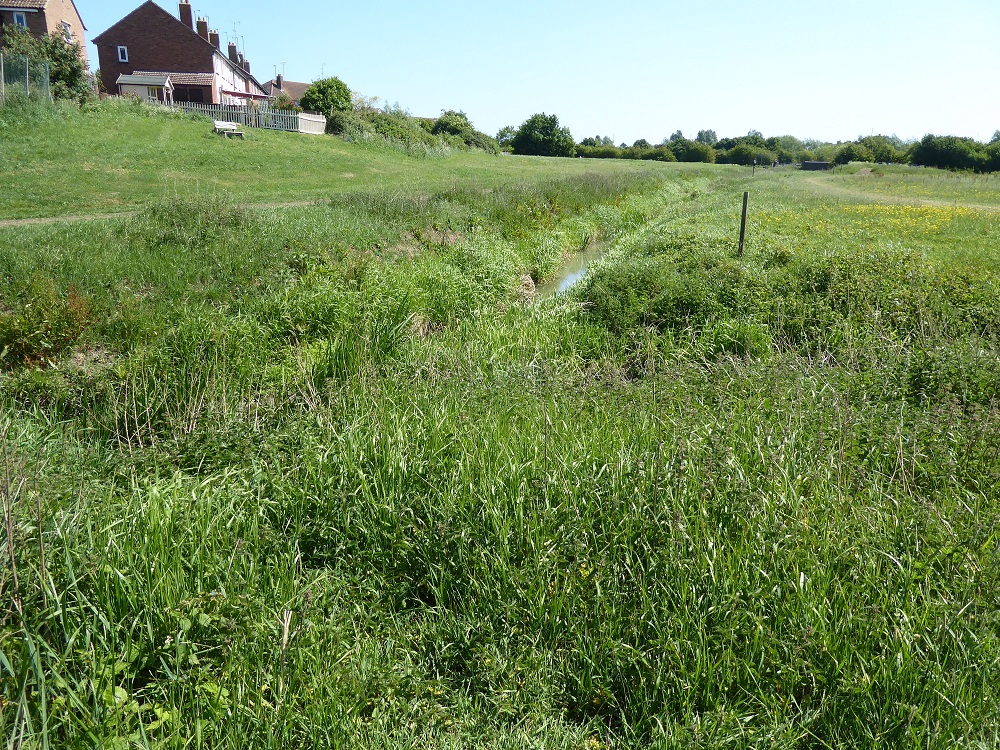 On 12 May we heard the first Cuckoo of Spring whilst walking by the River Severn on the Ham which is a large common that floods in winter and by 17 May the swallows had returned to the Marina.
Now that we were able to travel I was able to retrieve my summer clothes stored for the winter in Devizes! Said Hello to friends James & Carol. We also went to Weston Super Mare park to meet up with friend Vanessa and enjoy a picnic. It's a very well maintained park and volunteers were hard at work planting summer bedding.
These stunning flowers caught my eye. Don't know the name of them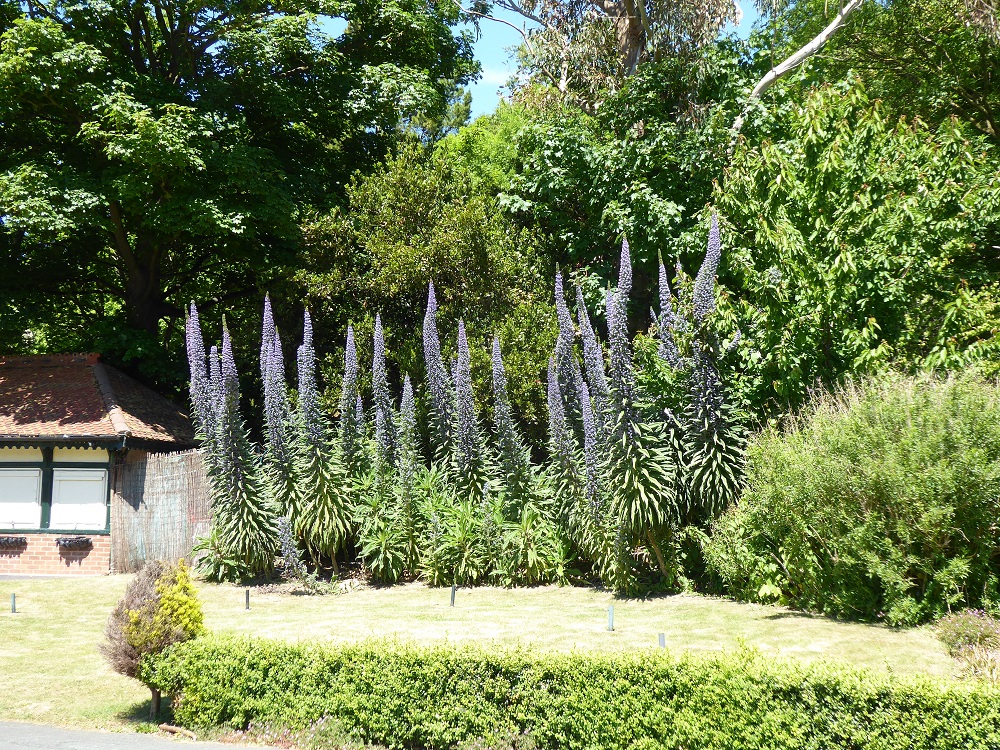 It's now strawberry season in the Vale of Evesham and on the way home from Evesham we found this strawberry farm.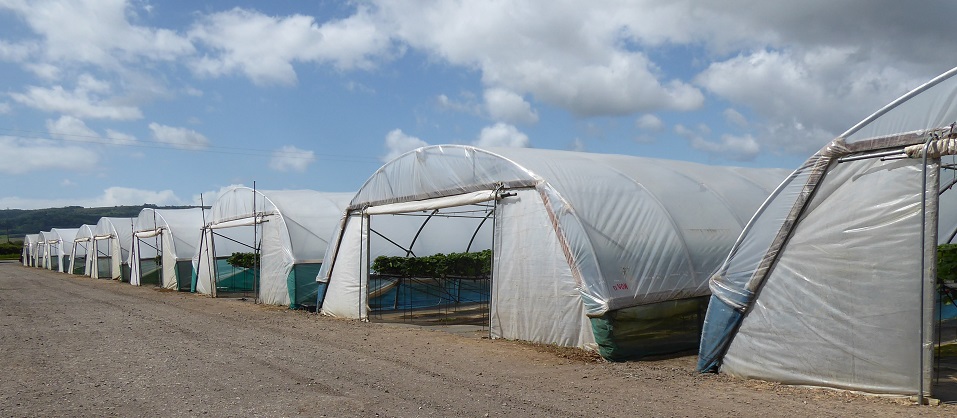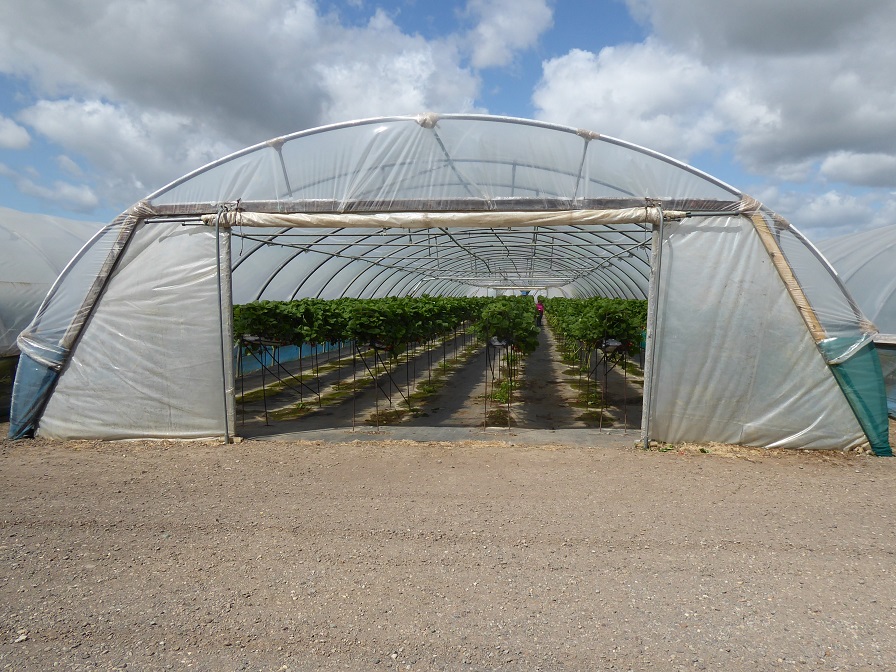 As we had responded to the call for Volunteers to help pick Britains' crops this summer we asked if they need help but all their pickers (50-60 of them) had arrived, We just bought lots of strawberries and I made more jam!
We have had a few outings along the Severn in the inflatable.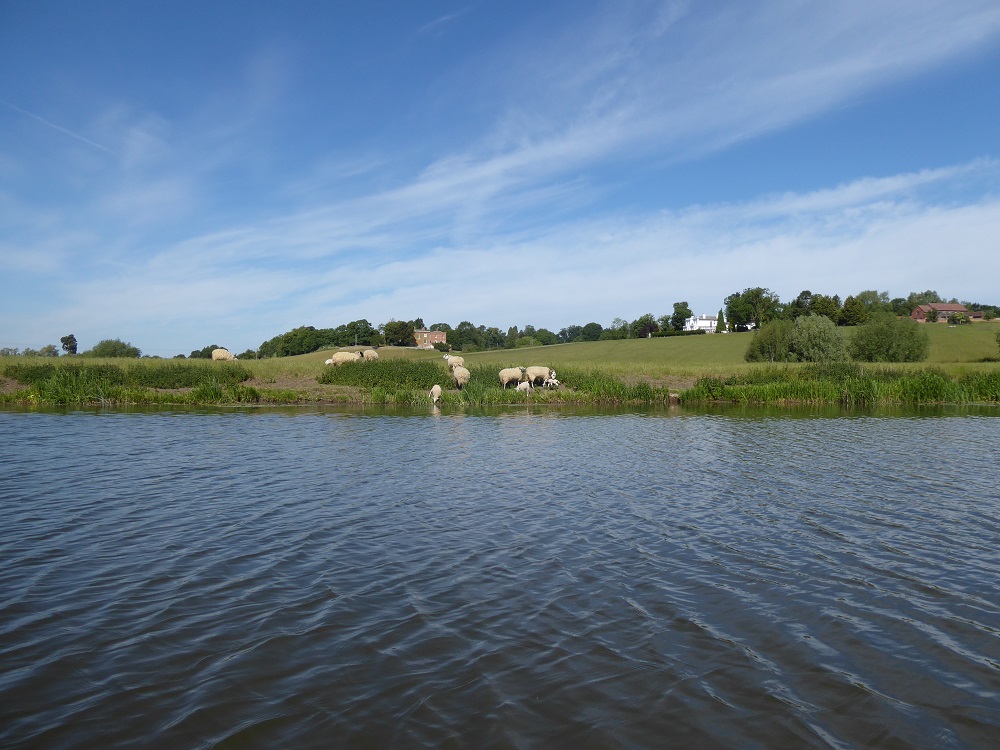 The Fleet Inn at Twynning. Such a pity it is closed.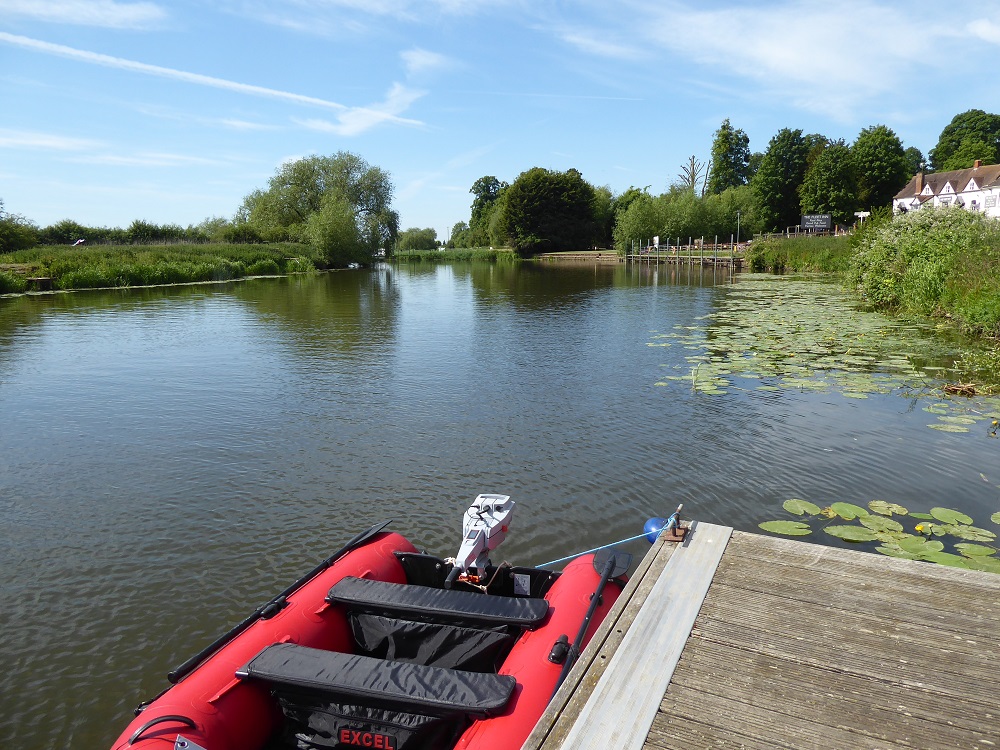 The new davits have been fitted and make life so much easier! We now need a new cover!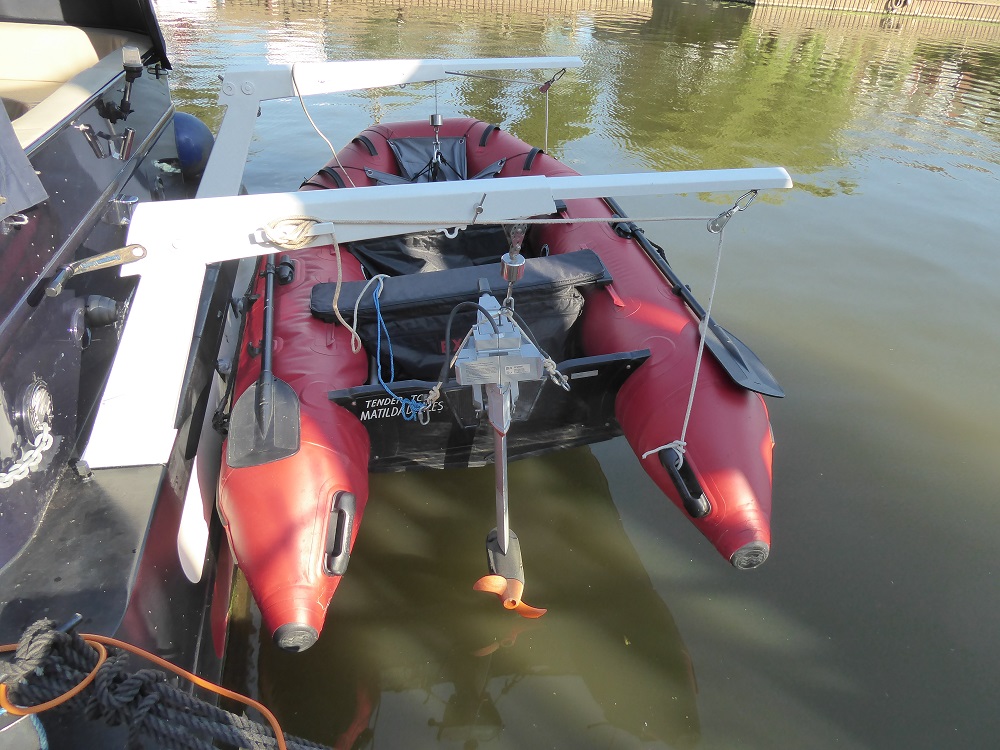 Had a surprisingly quick 2 hour visit to A & E at Cheltenham on Friday afternoon as our local MIU is closed. Tony had somehow cut his hand the day before. He was dealt with extremely efficiently and he is now fully recovered from his ordeal!!! I waited outside in the car as I was not allowed in. Happily I had taken my kindle!
An interesting fact: in April we drive 14 miles and in May 452! During the winter19/20 we averaged 942 per month.