Shrewsbury is a lovely place to visit. Old buildings, independent shops, churches, lovely gardens. river trips and so on and whilst we were there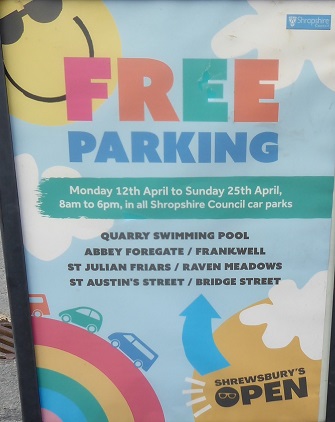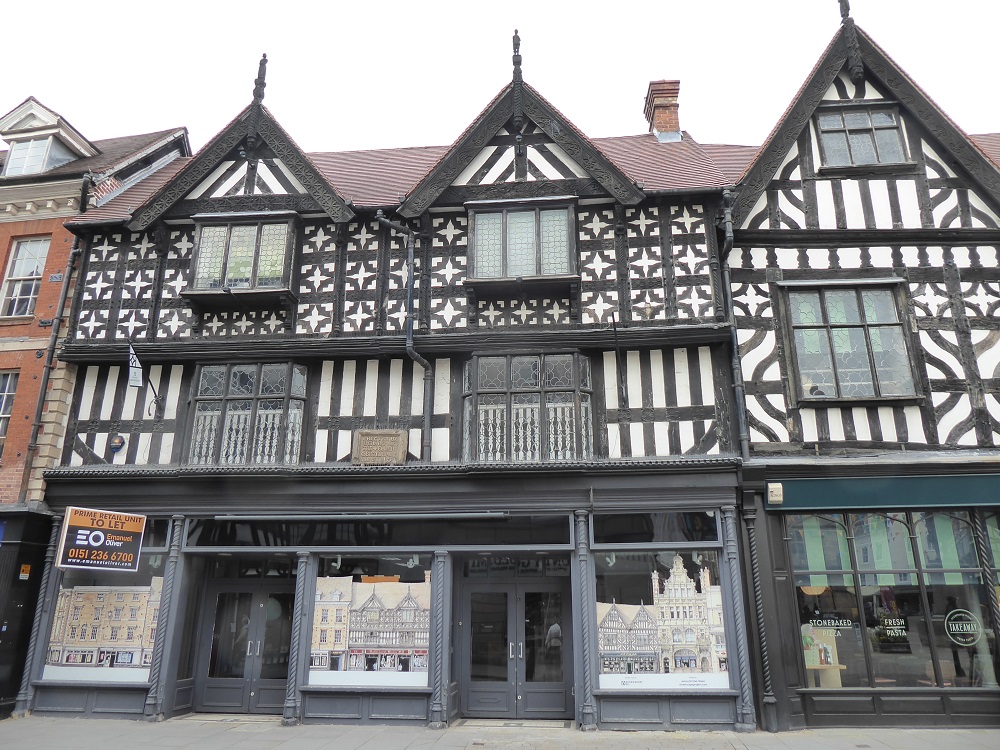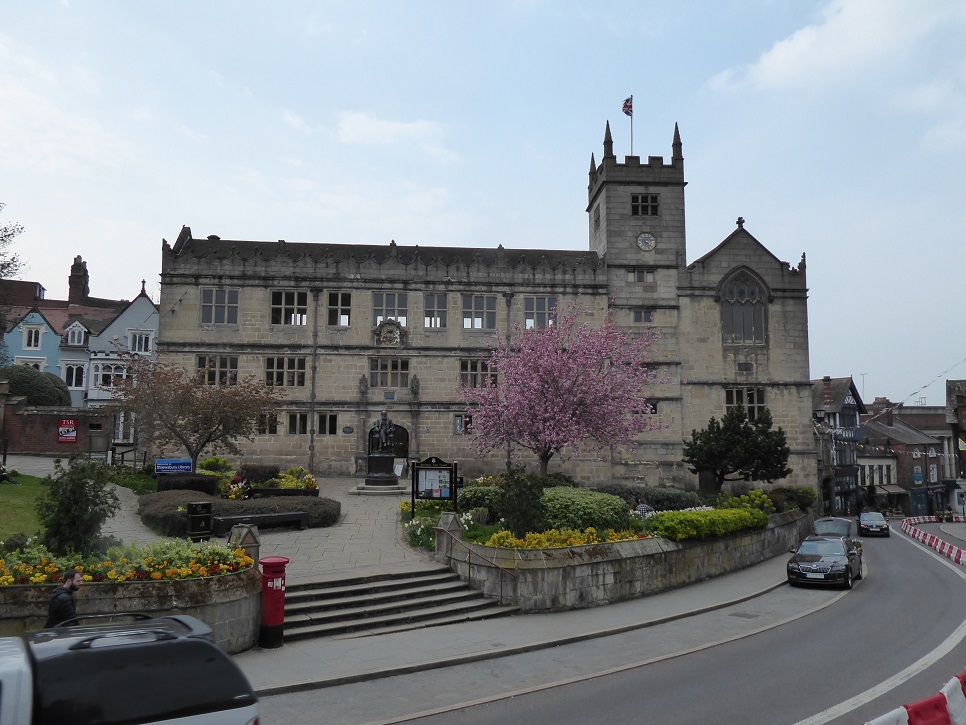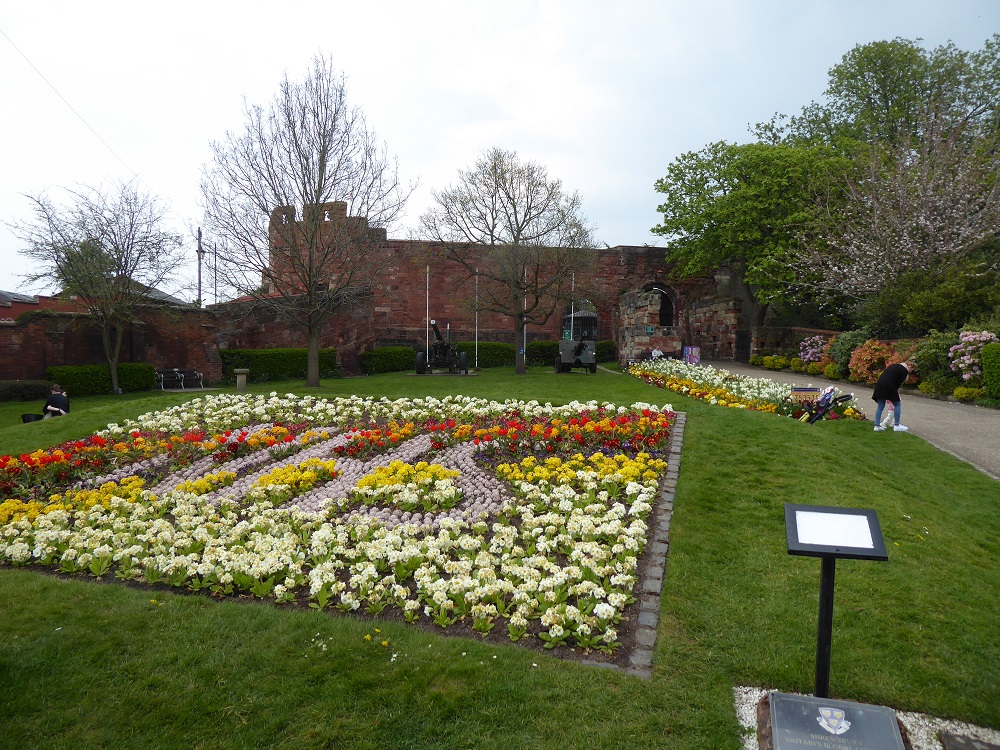 A thank you to the NHS outside the castle. Below the very handsome railway station: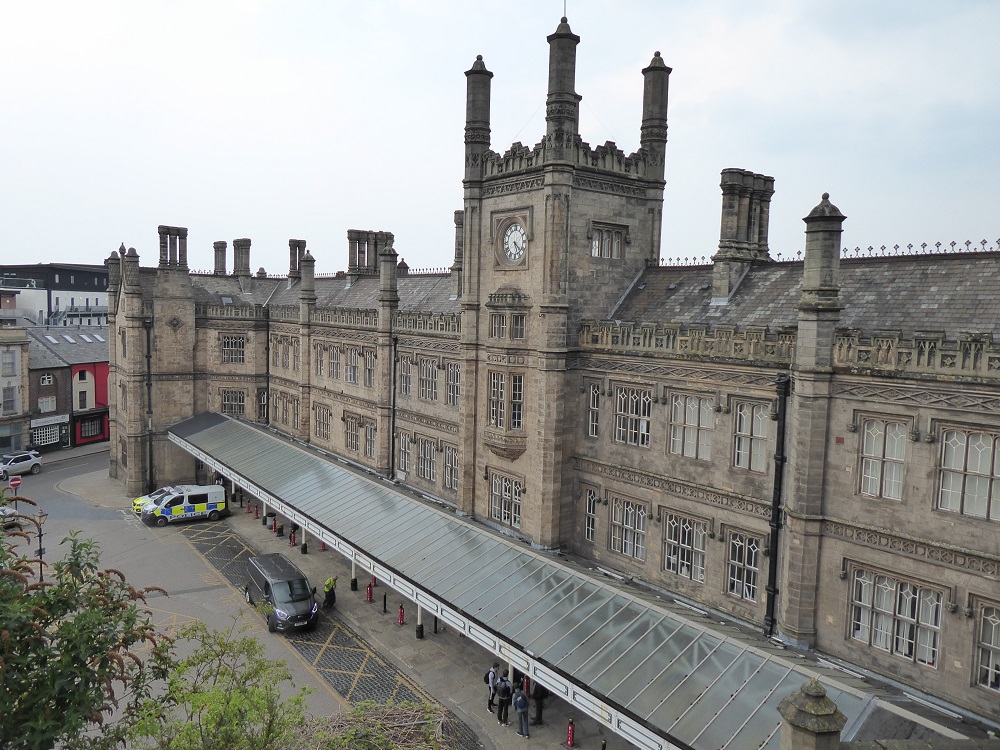 Most disappointing to see the demise of Waitrose How will the town cope?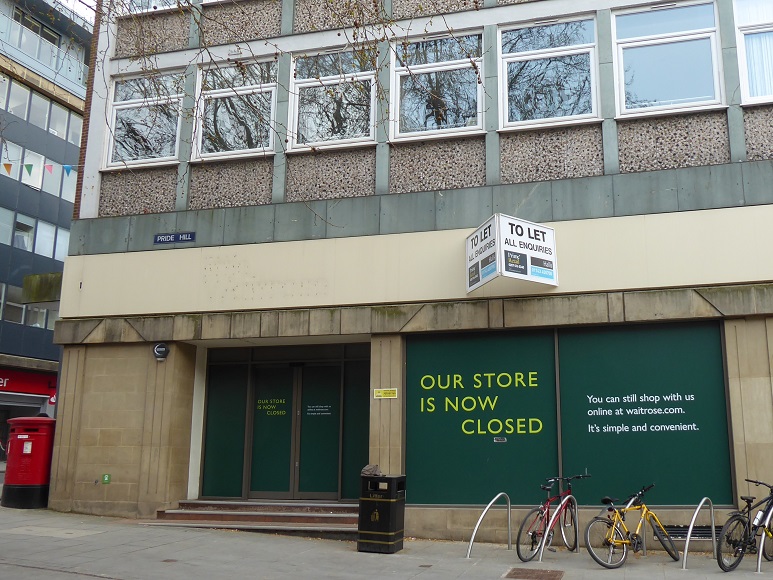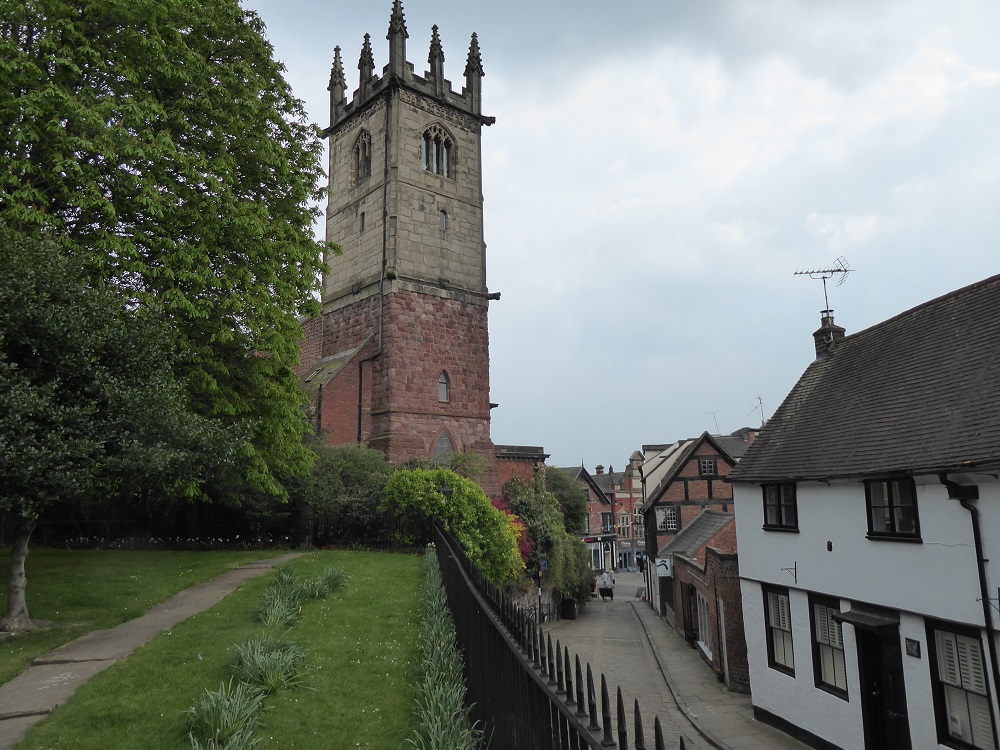 No need for Securicor in this car park!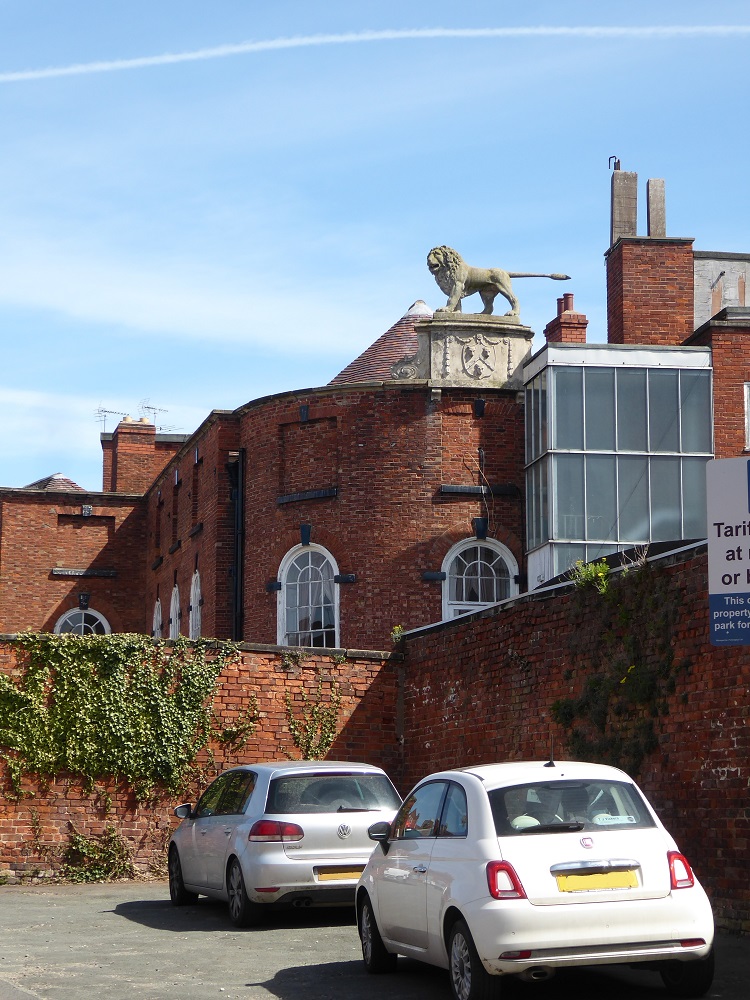 Something more modern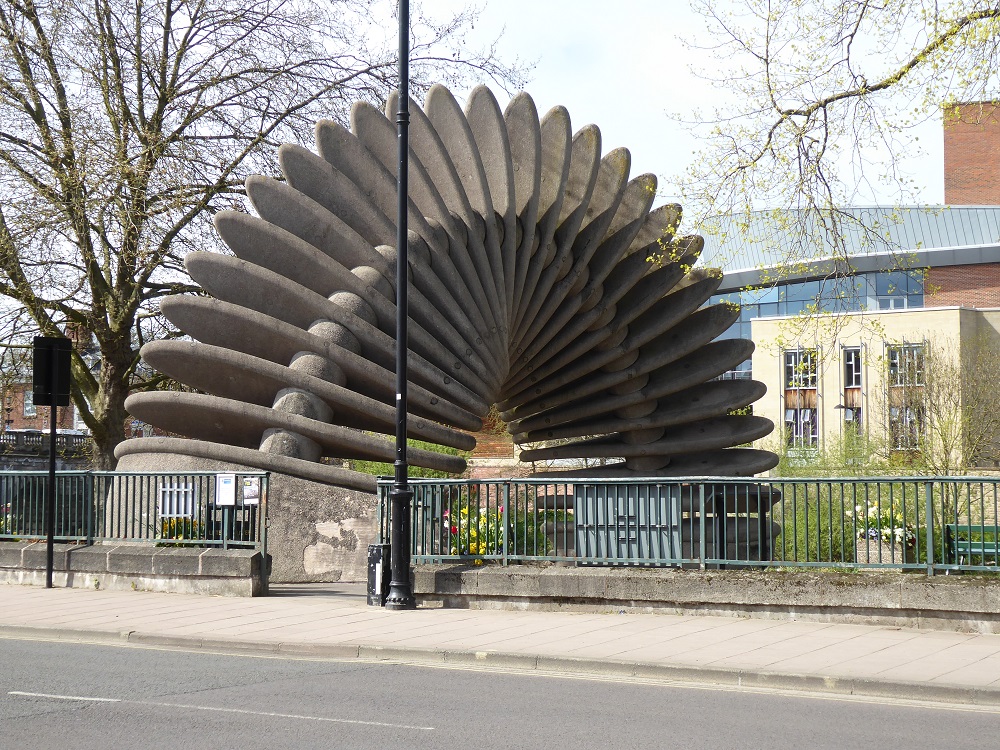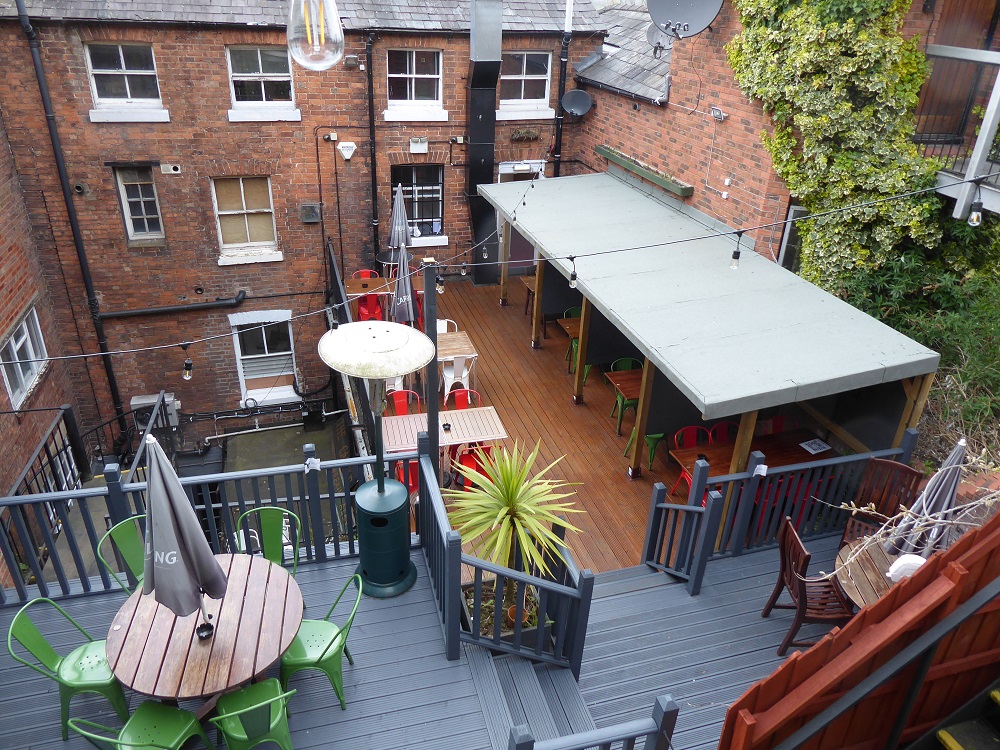 Imaginative use of outdoor space at this cafe and delightful display at the cobblers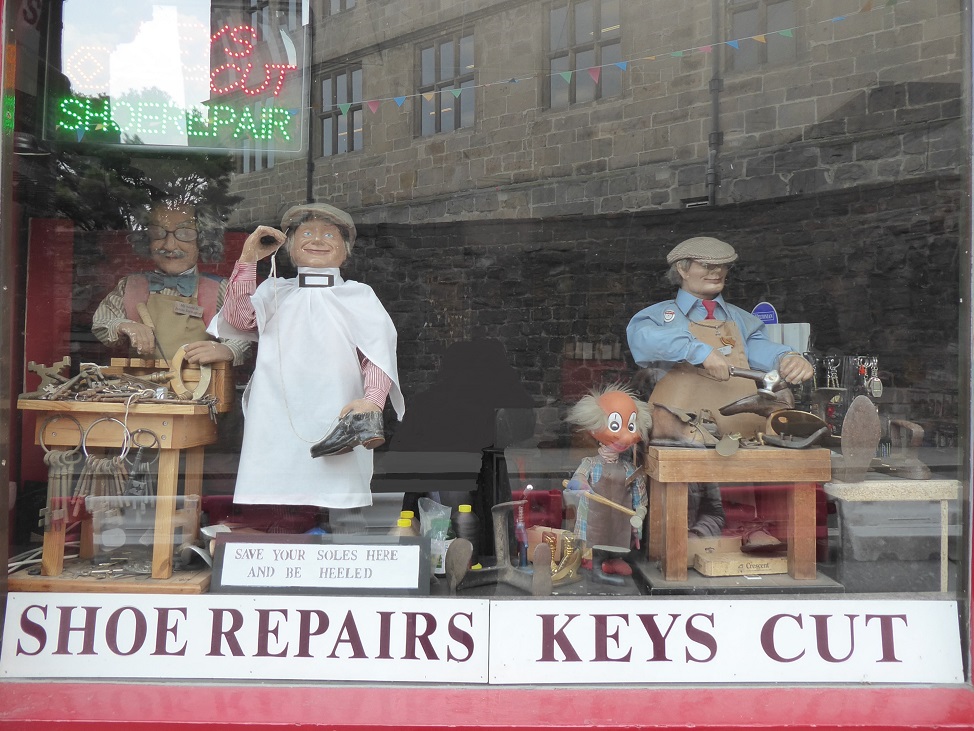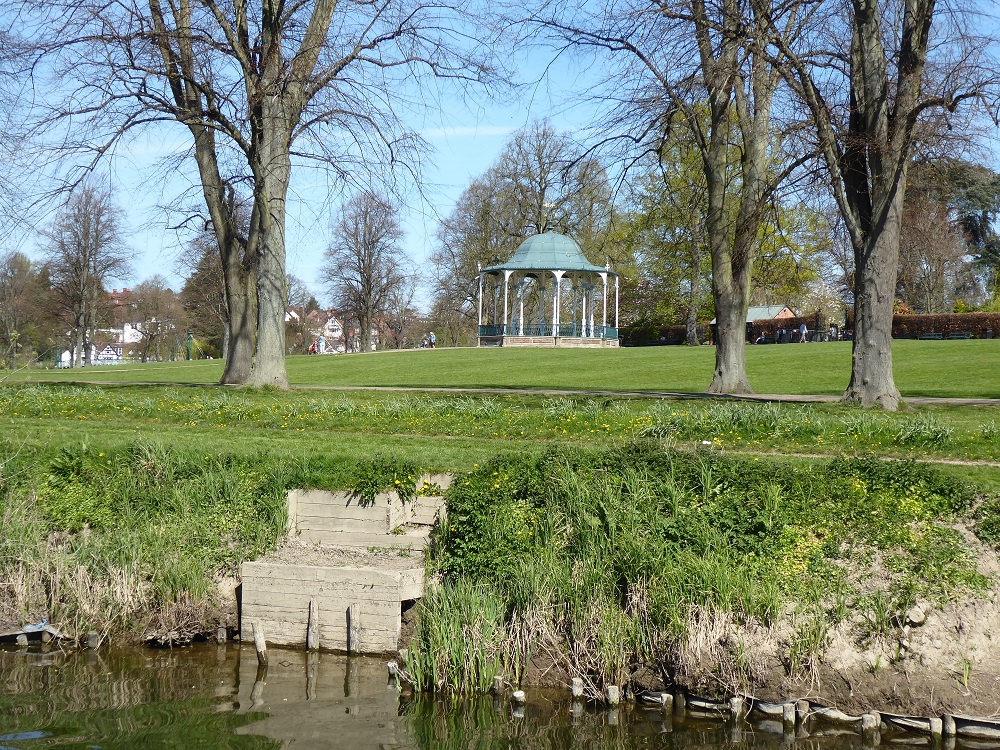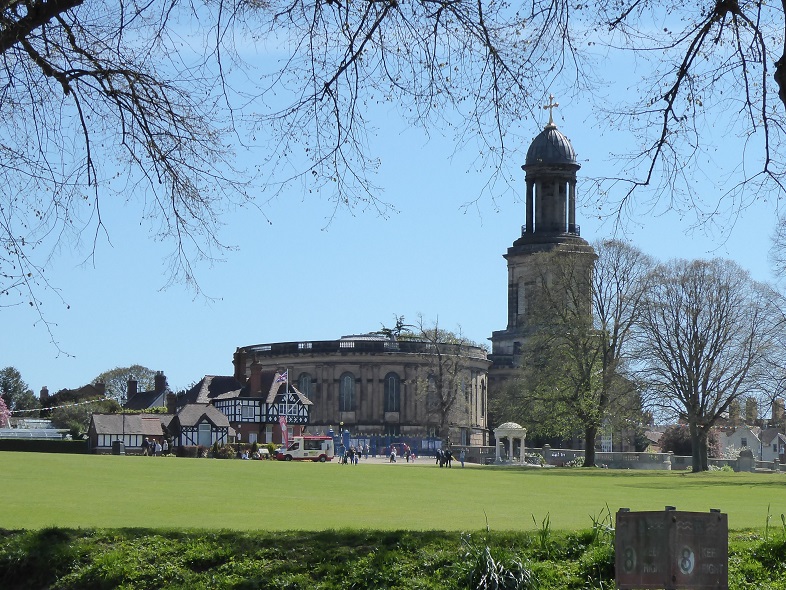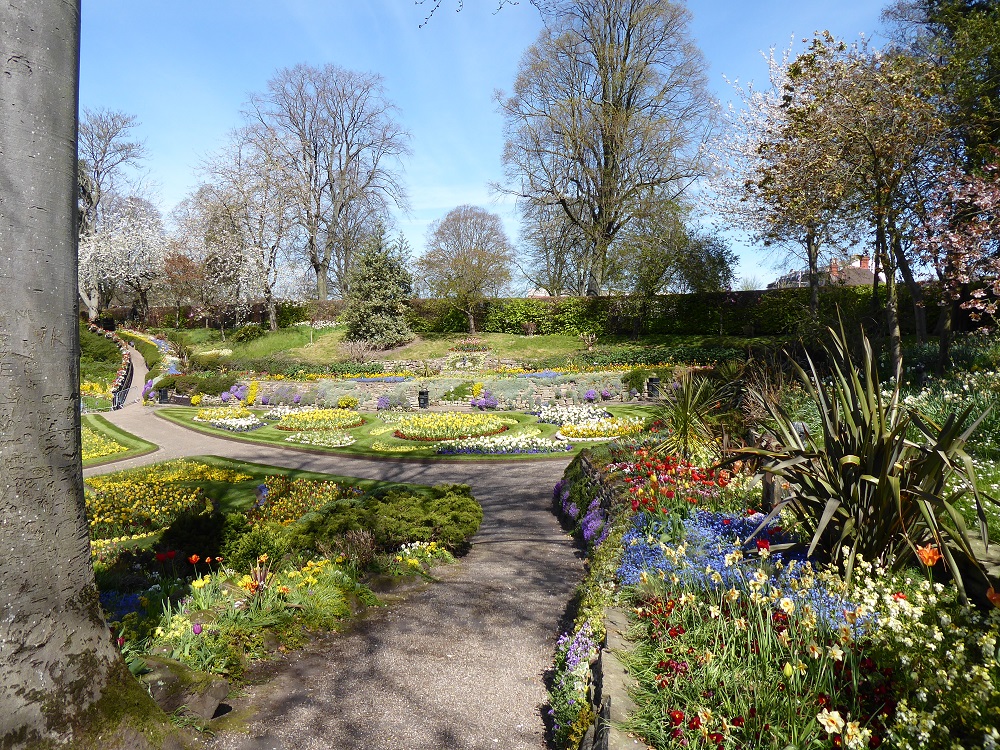 Shrewsbury hosts a renowned flower show Just a little section of the park but so colourful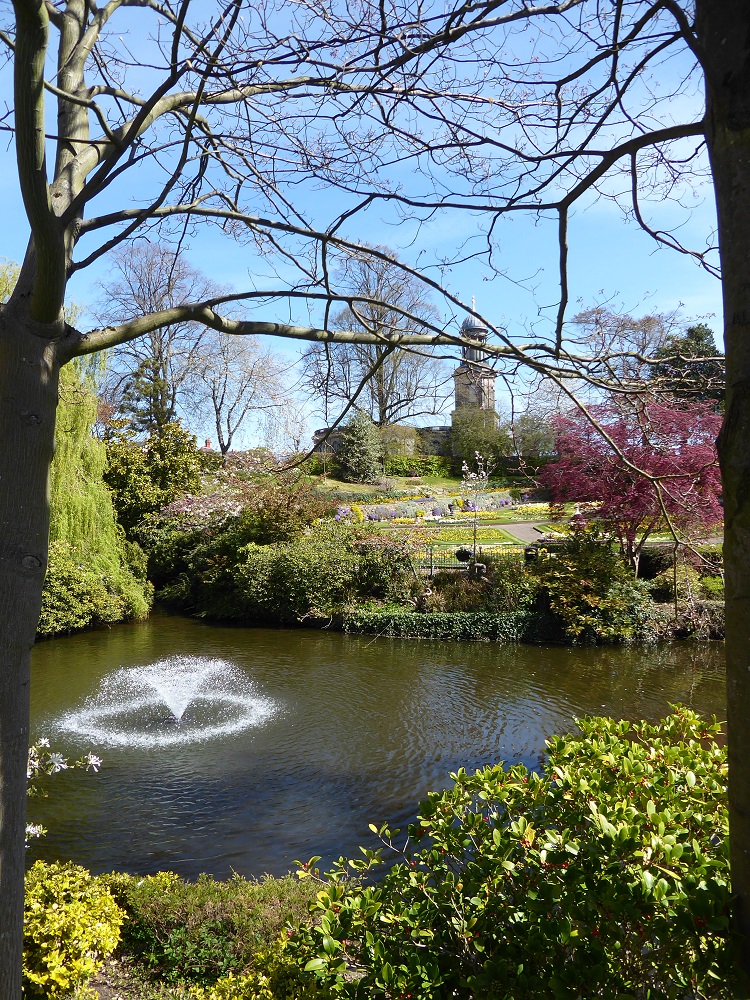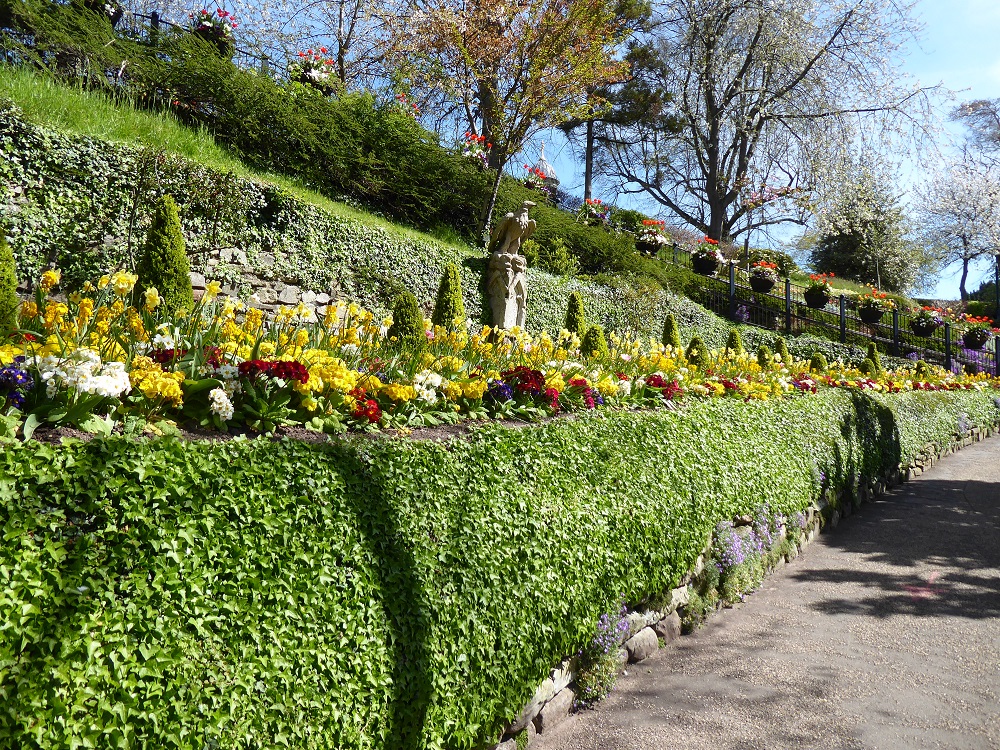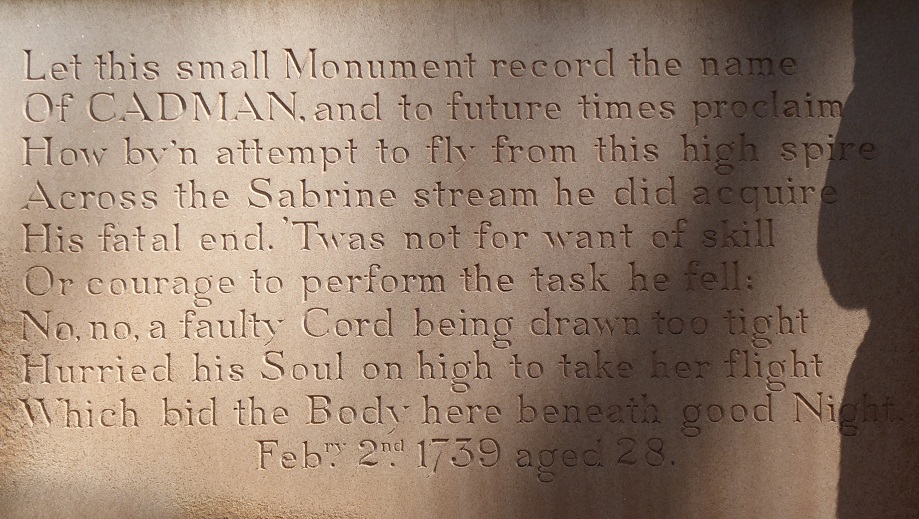 Two plaques that are well worth reading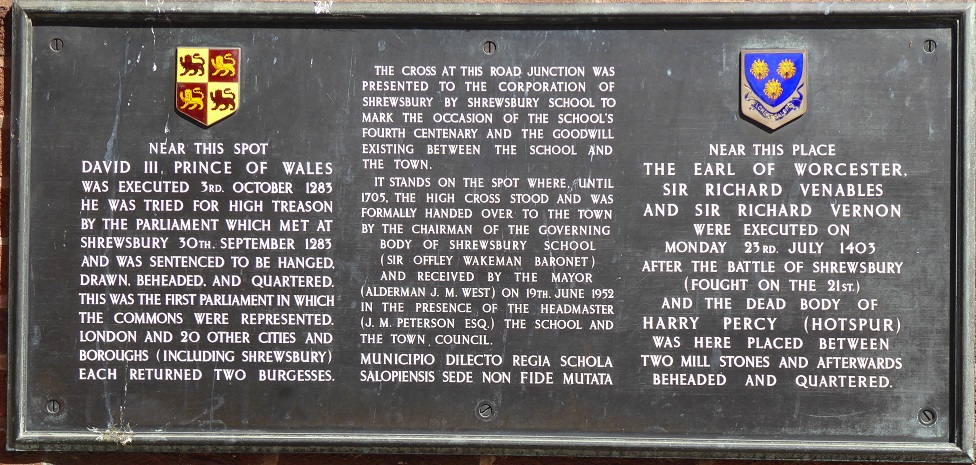 Took a river trip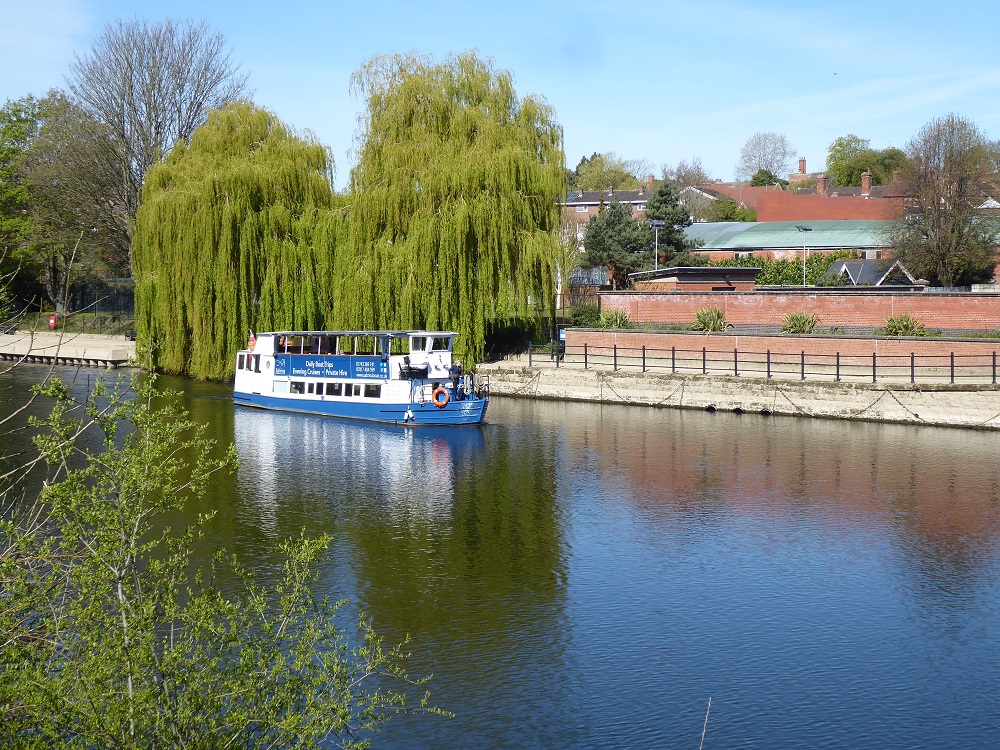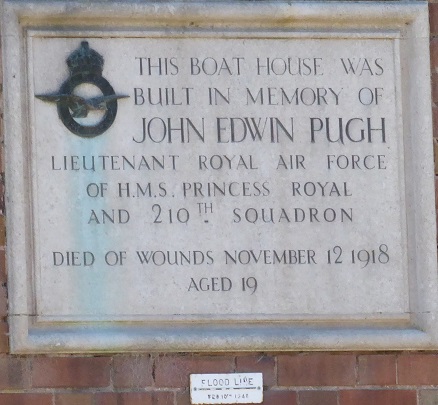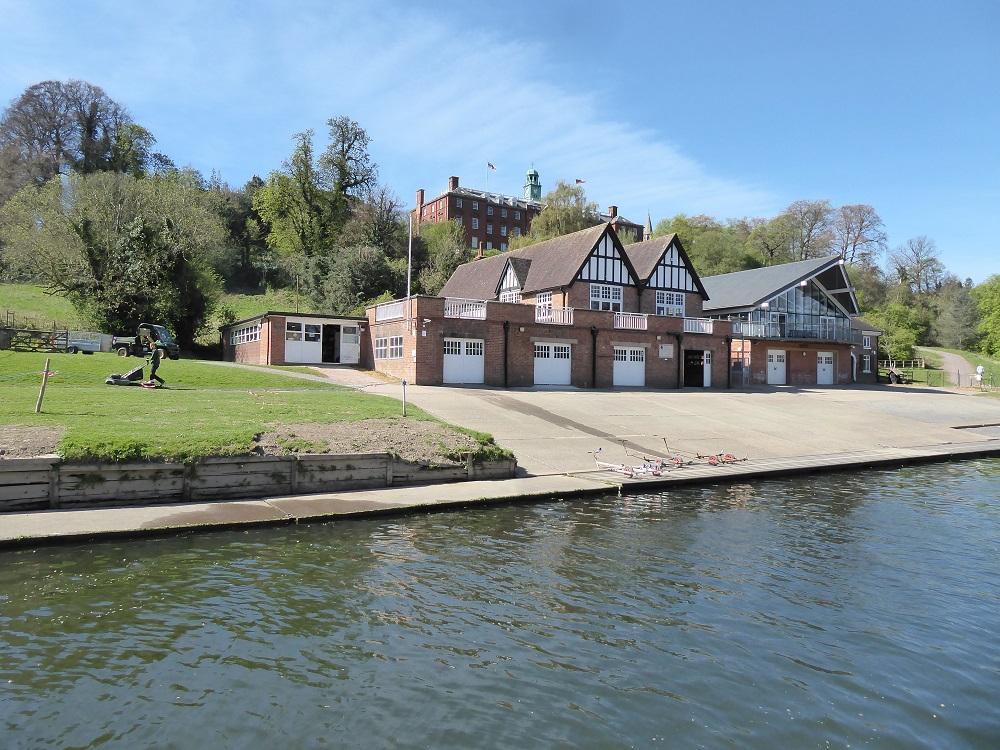 The boathouse with Shrewsbury school in the background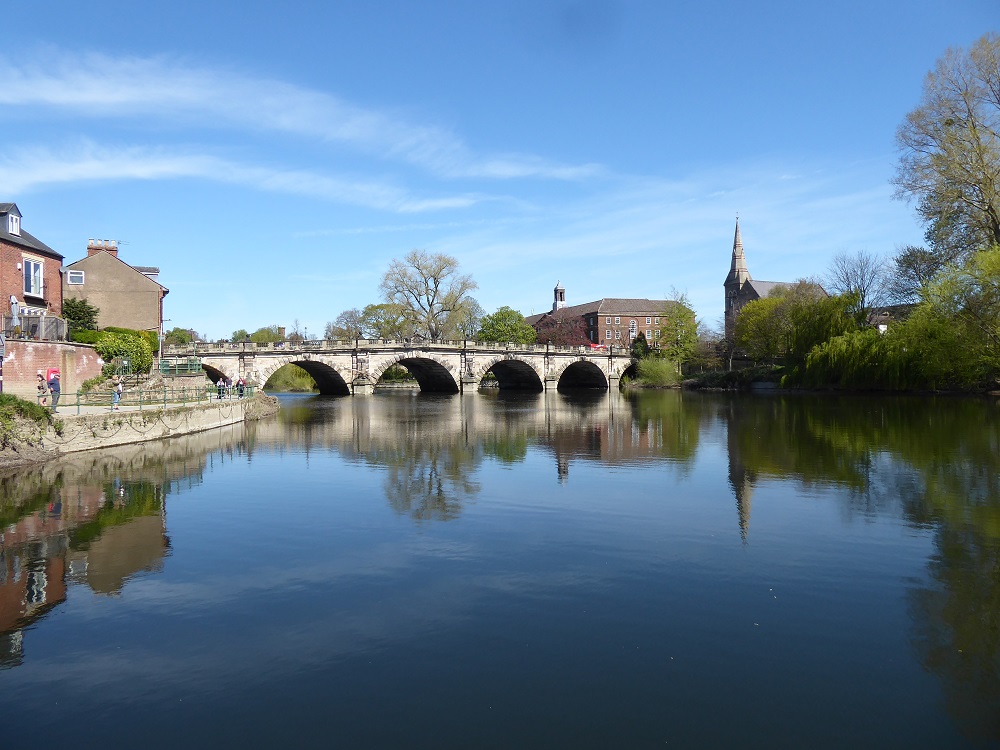 Then a day in the Ironbridge area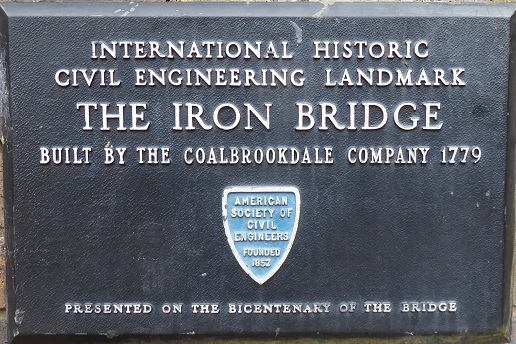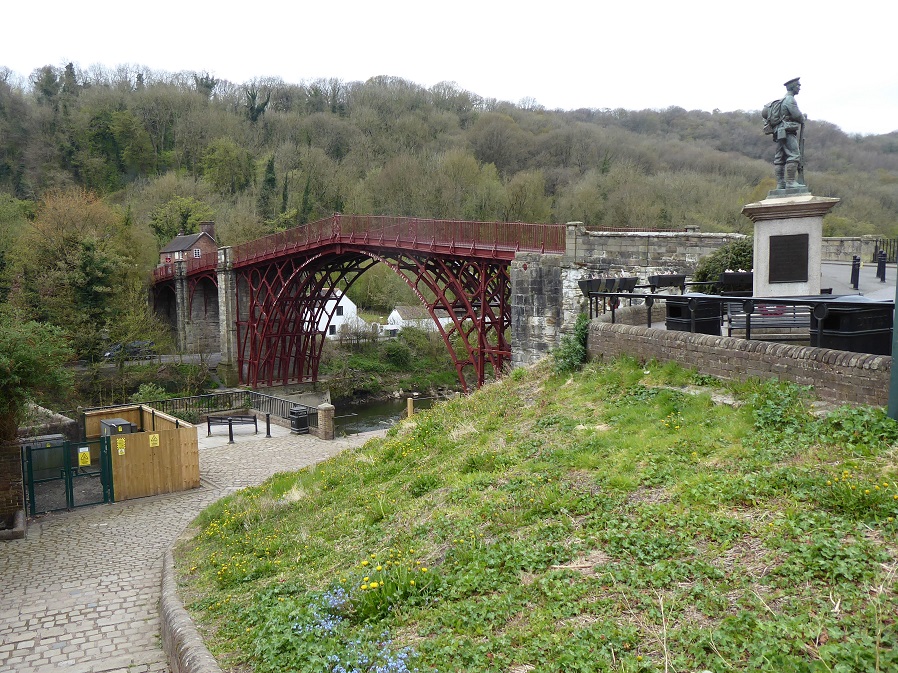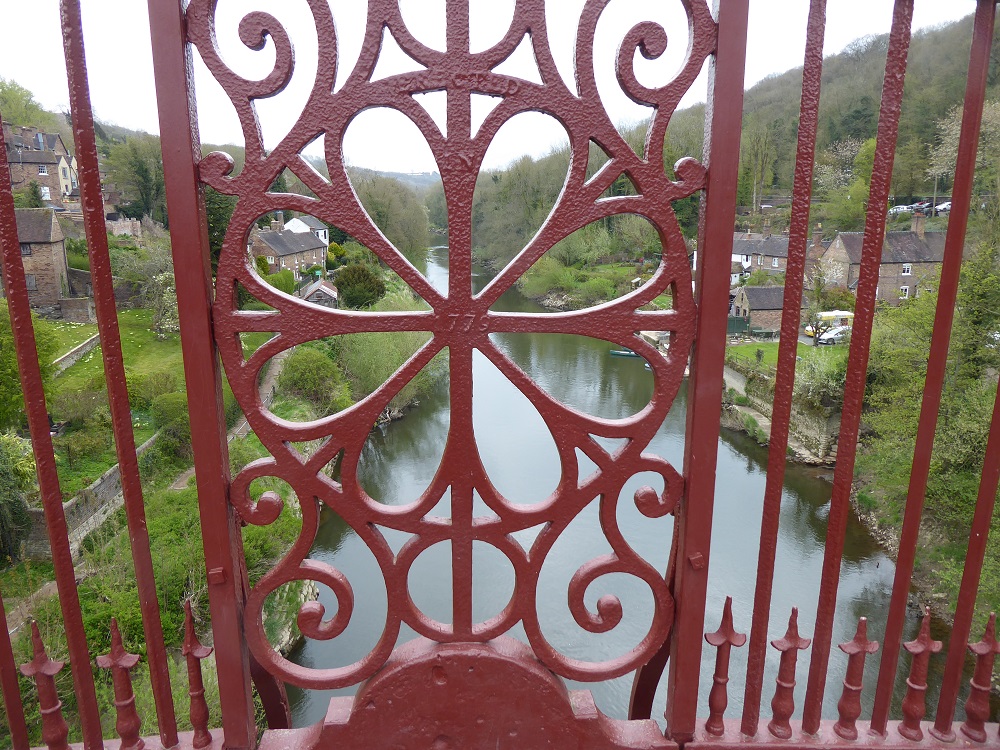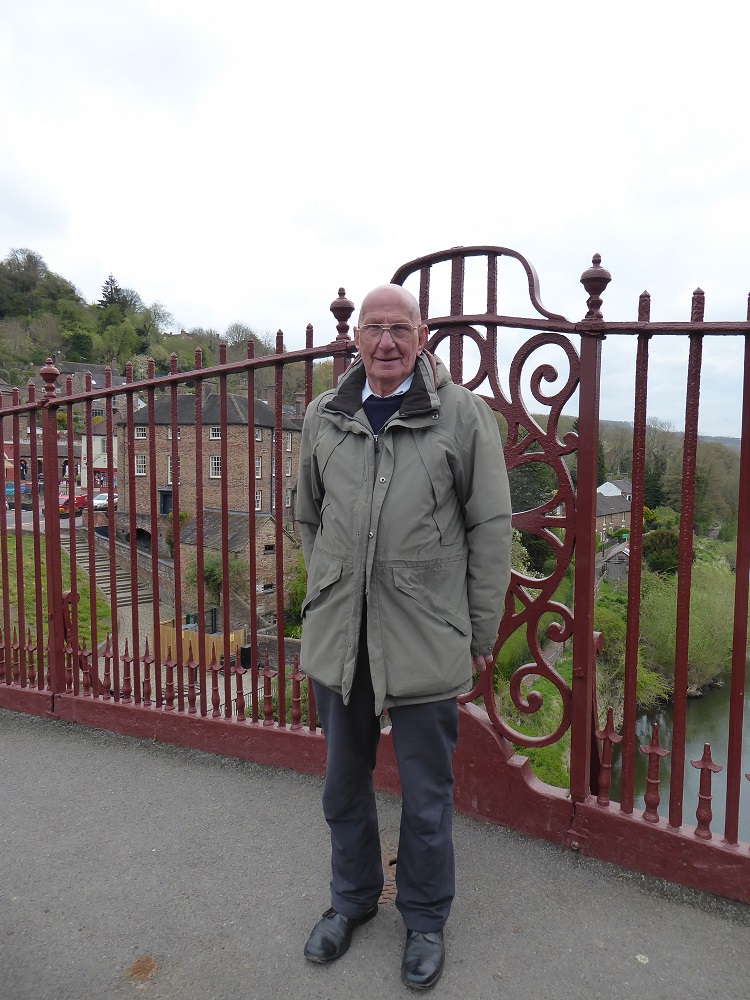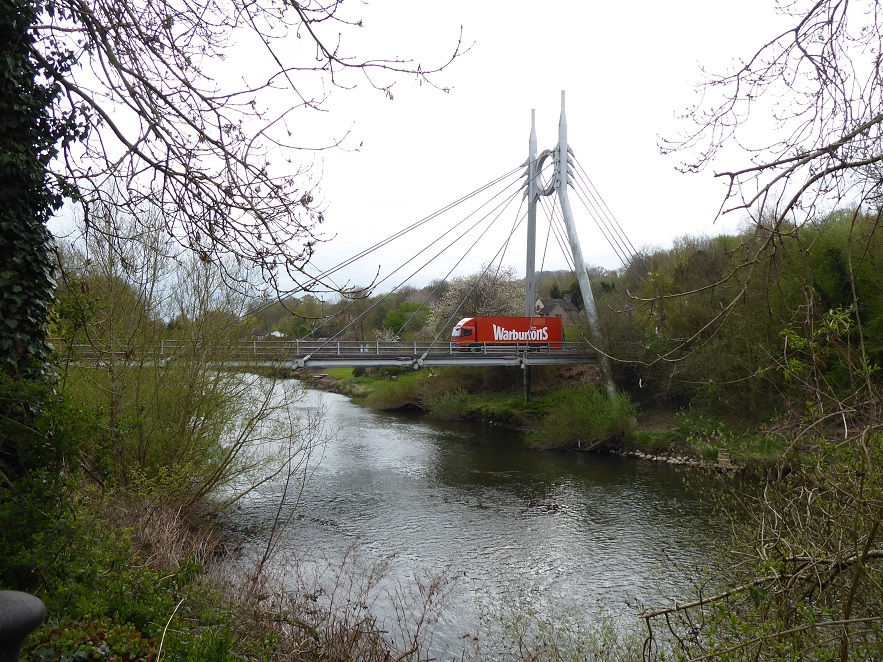 Compare the old with the new. So fortunate that Warburtons lorry was crossing to add a bit of colour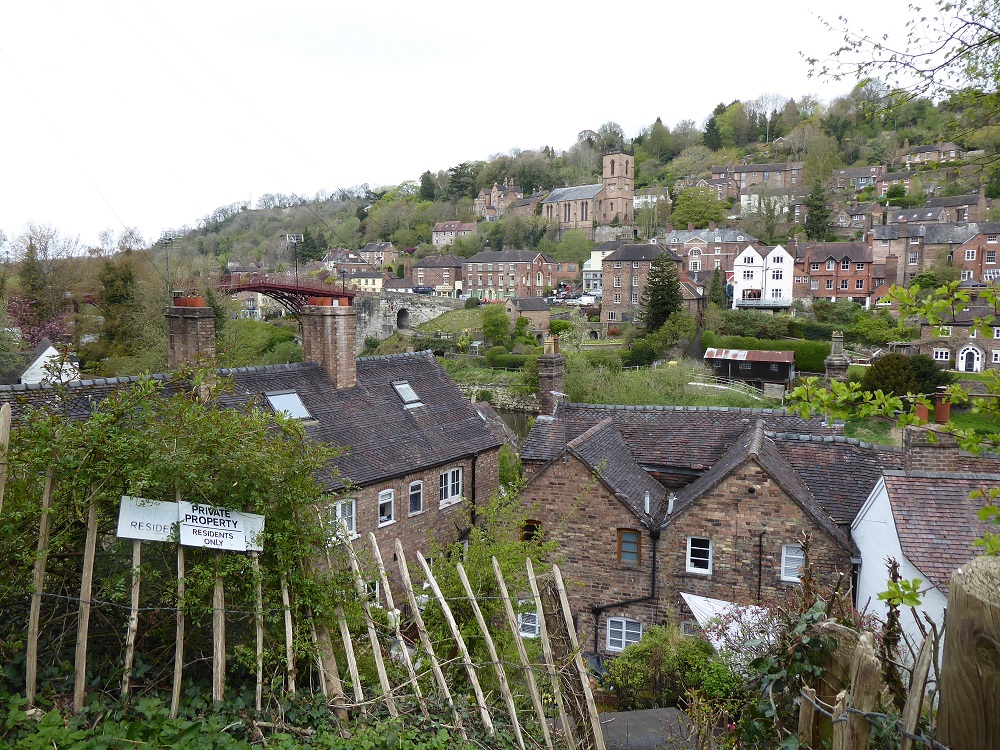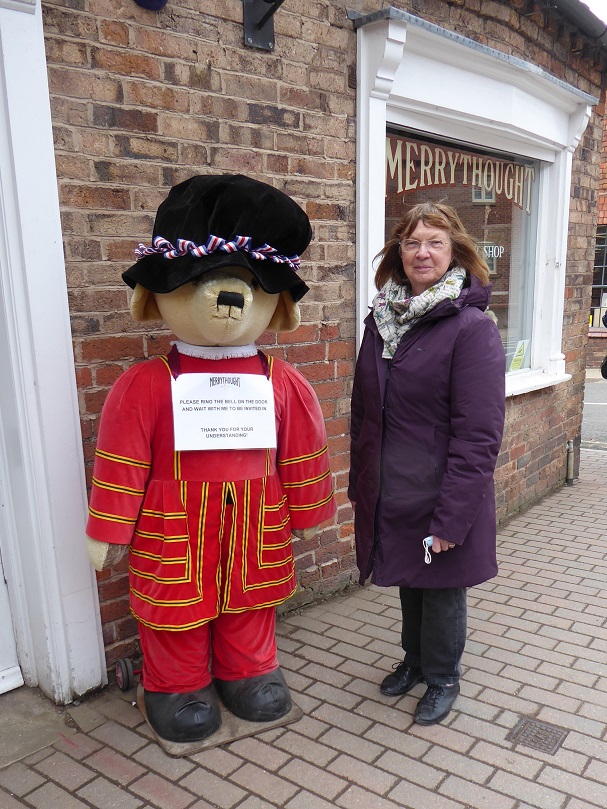 I just had to have a photo with the beefeater I had a wonderful chat with the assistant in the shop who told me of the history of the Merrythought bear factory. I particularly liked these two: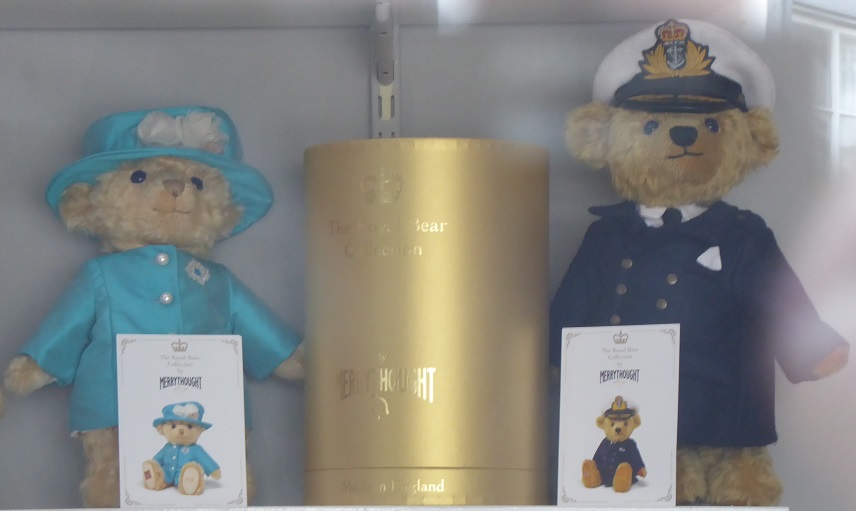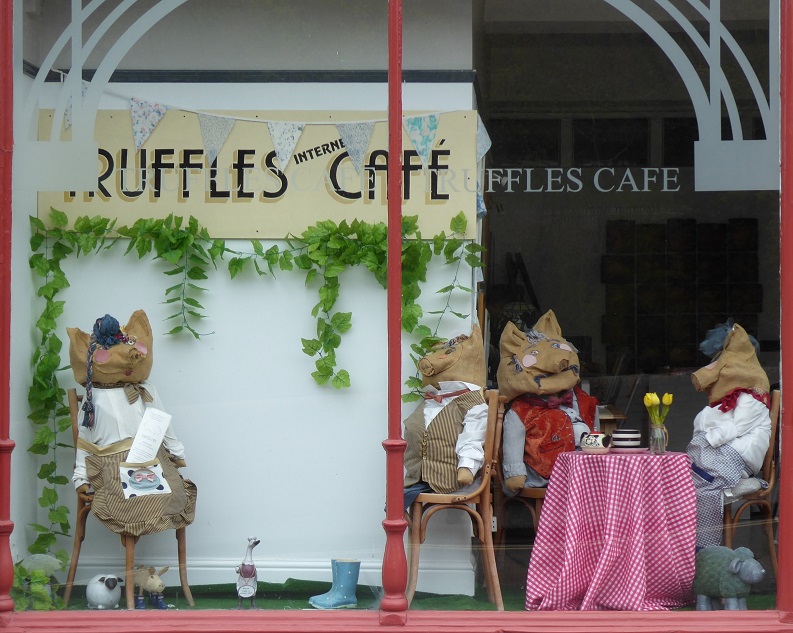 Had this cafe been opened we'd have gone in!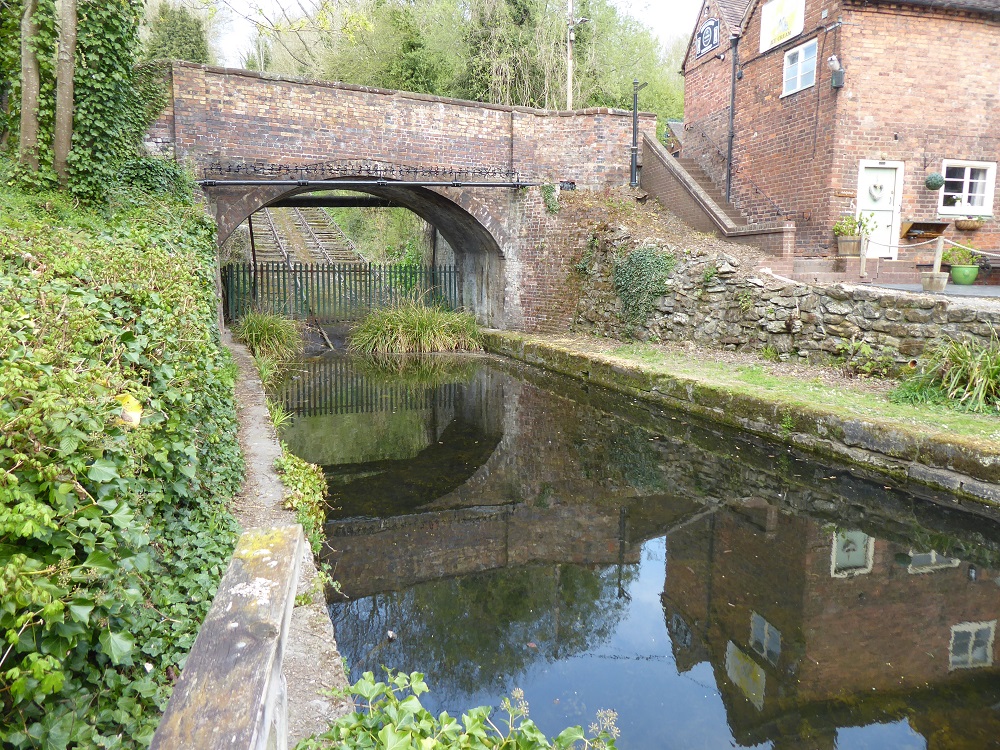 Then off to look at Coalport and its canal and inclined plane that moved the boats from the upper to lower canal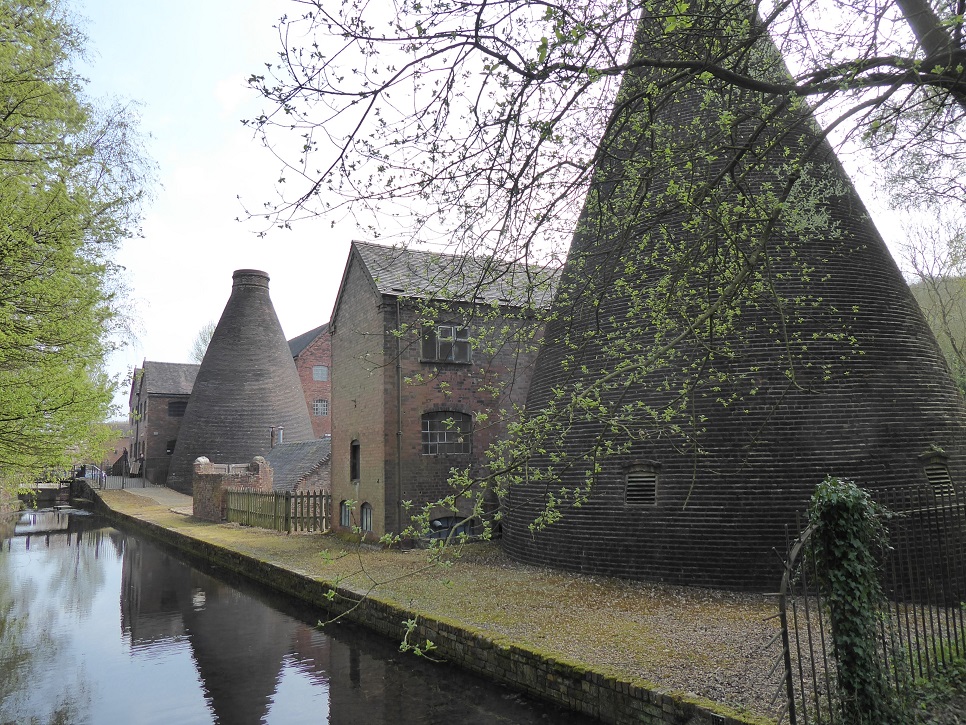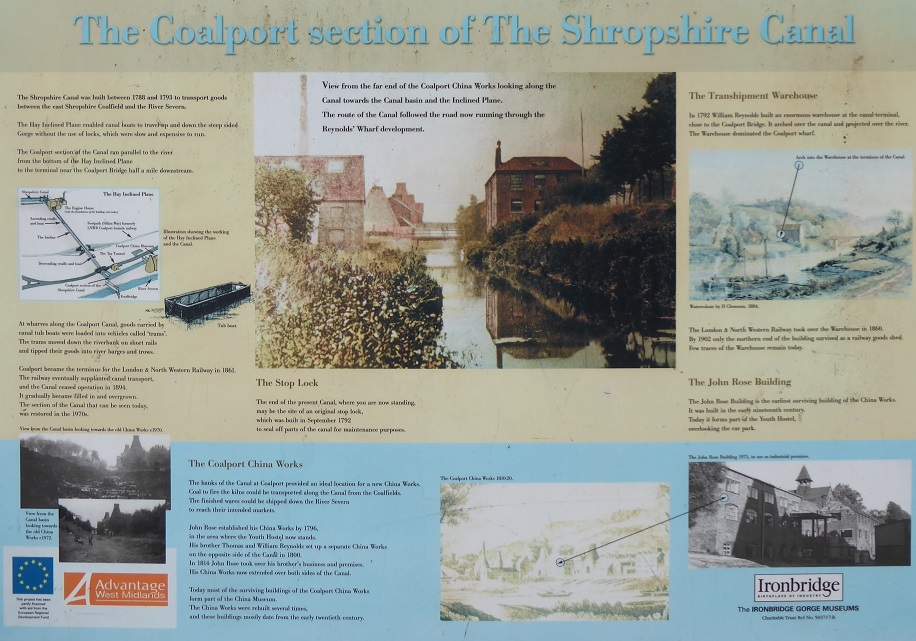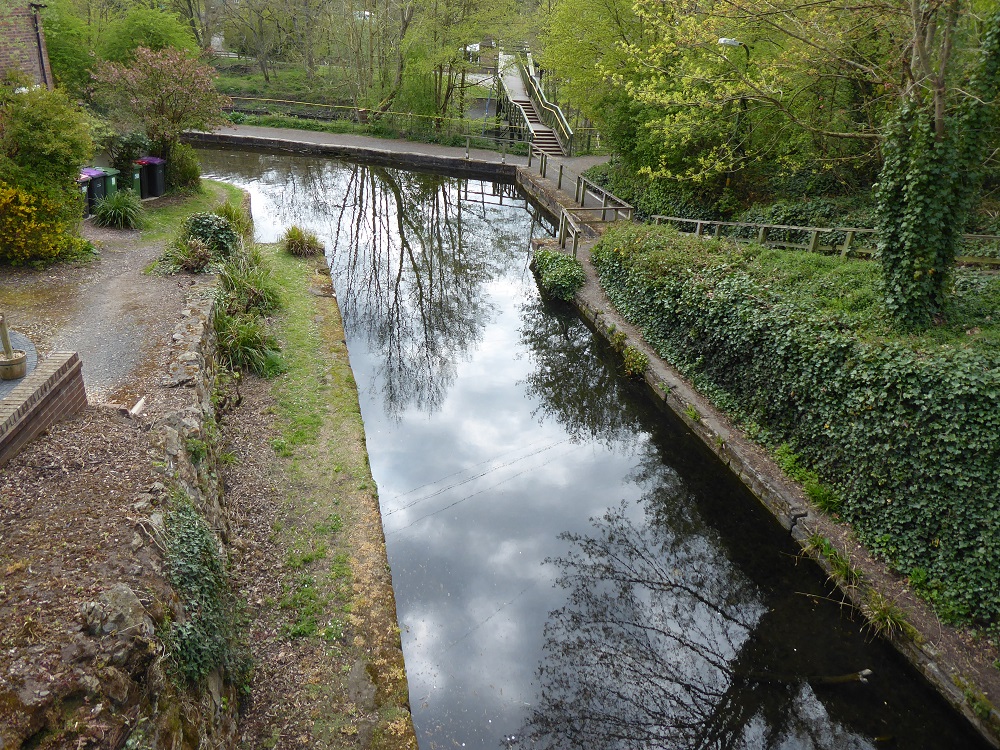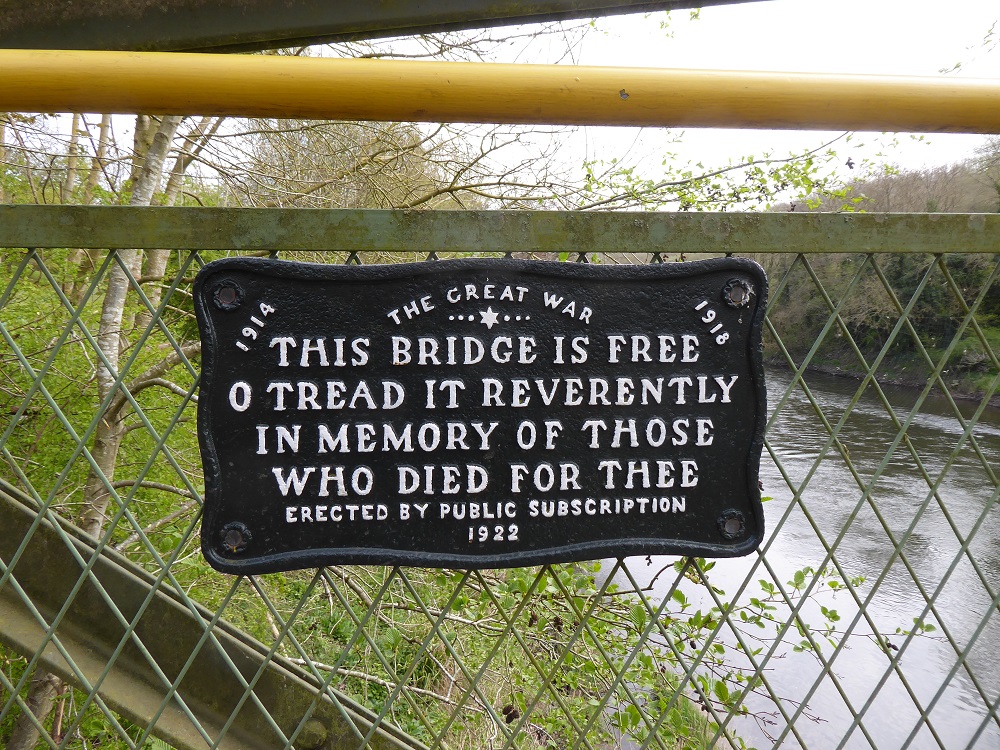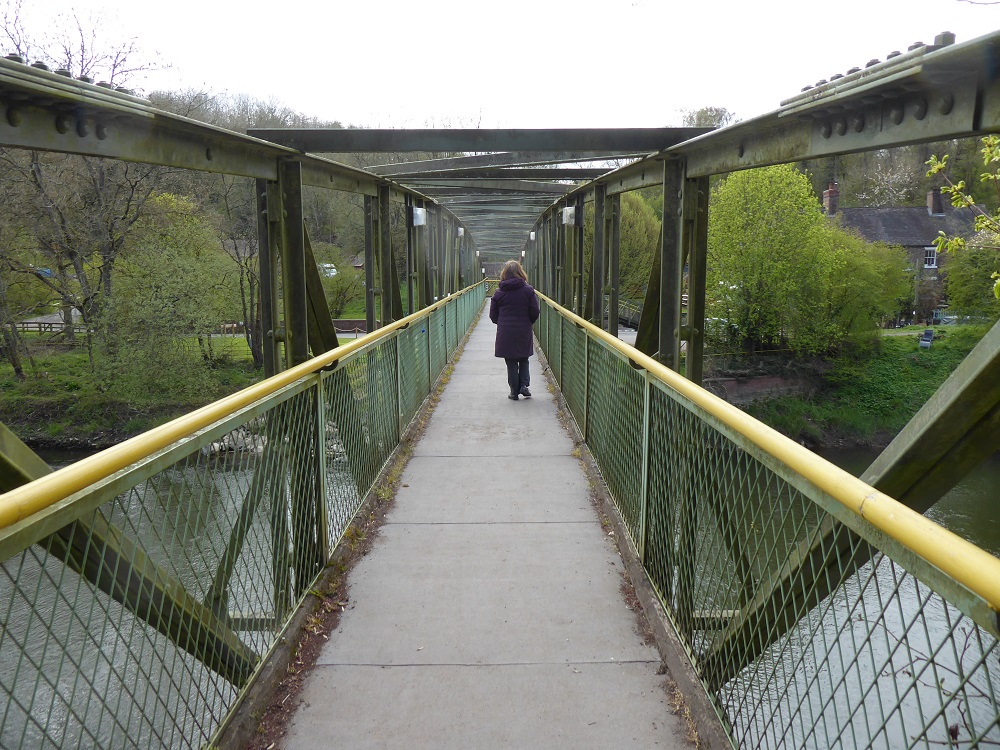 Notice how many times it has flooded since 2000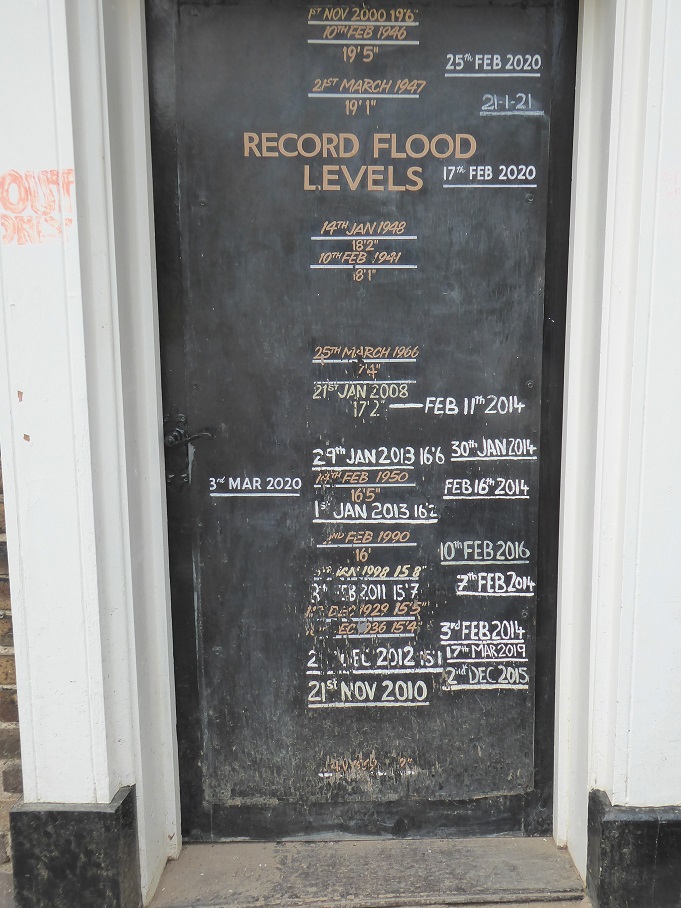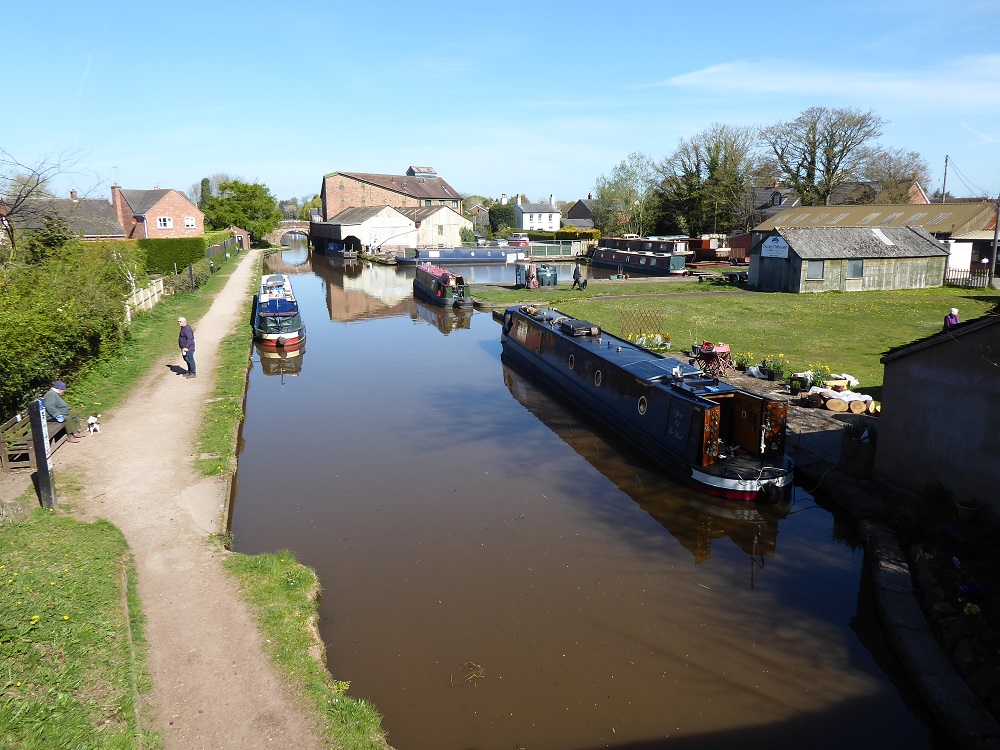 Market Drayton where Tony purchased his very first boat Blue Samba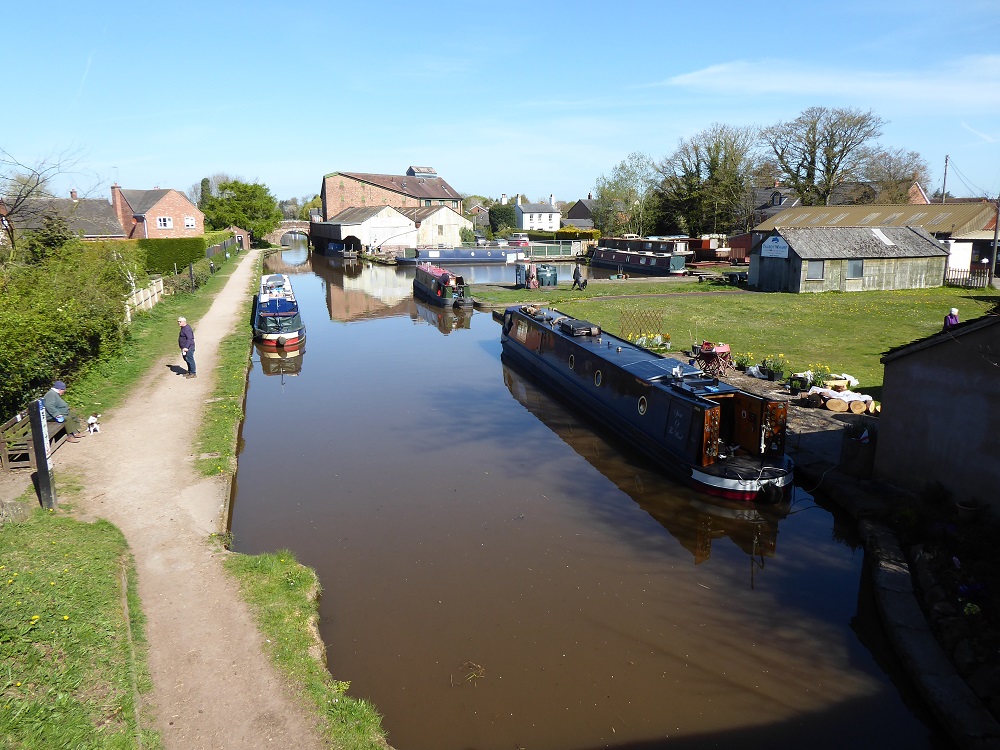 Then a day meeting up with sister & husband at Dorothy Clive Garden. Well worth a visit in spring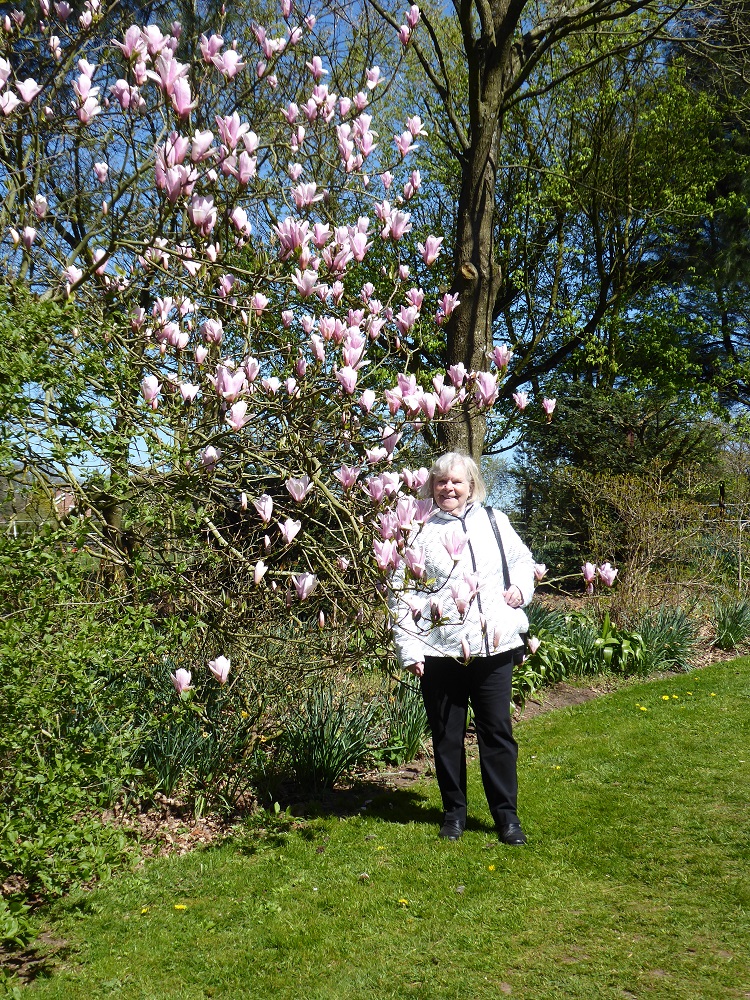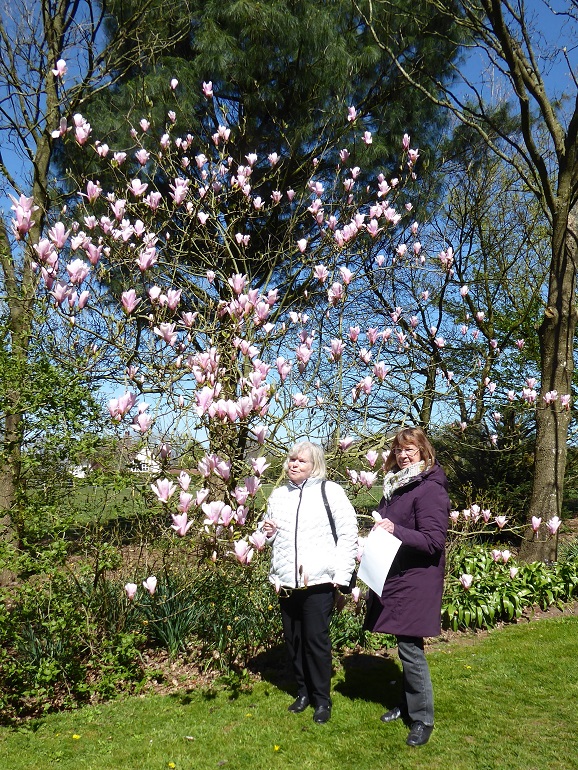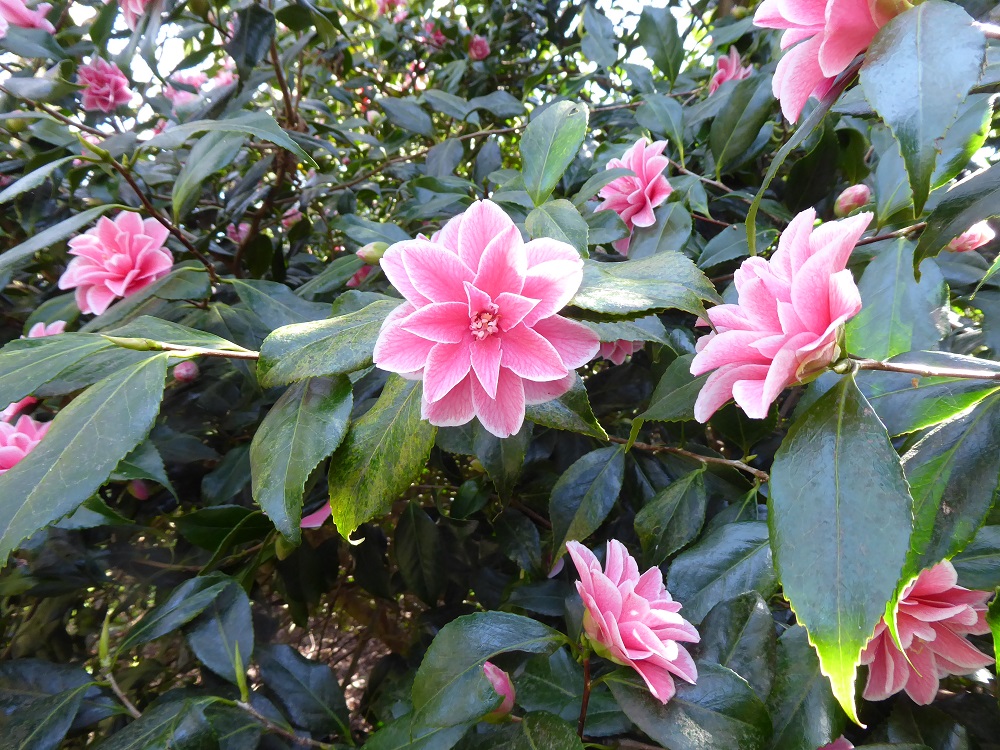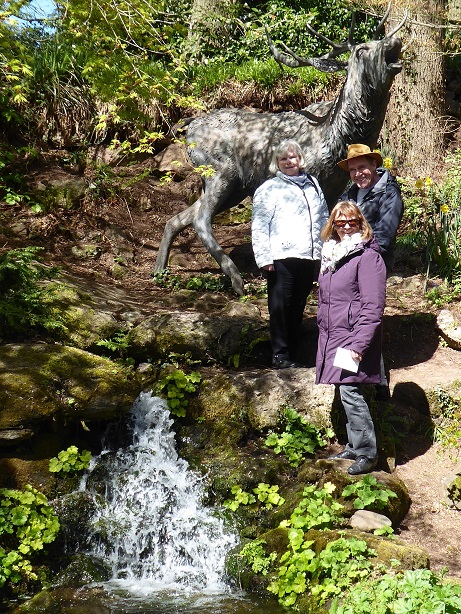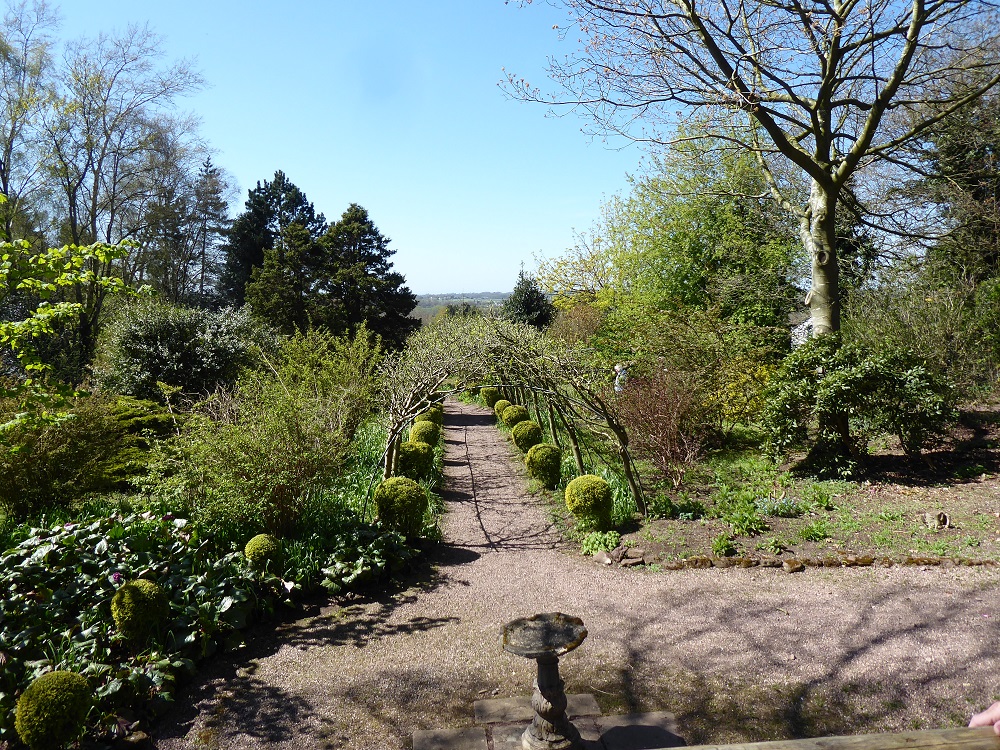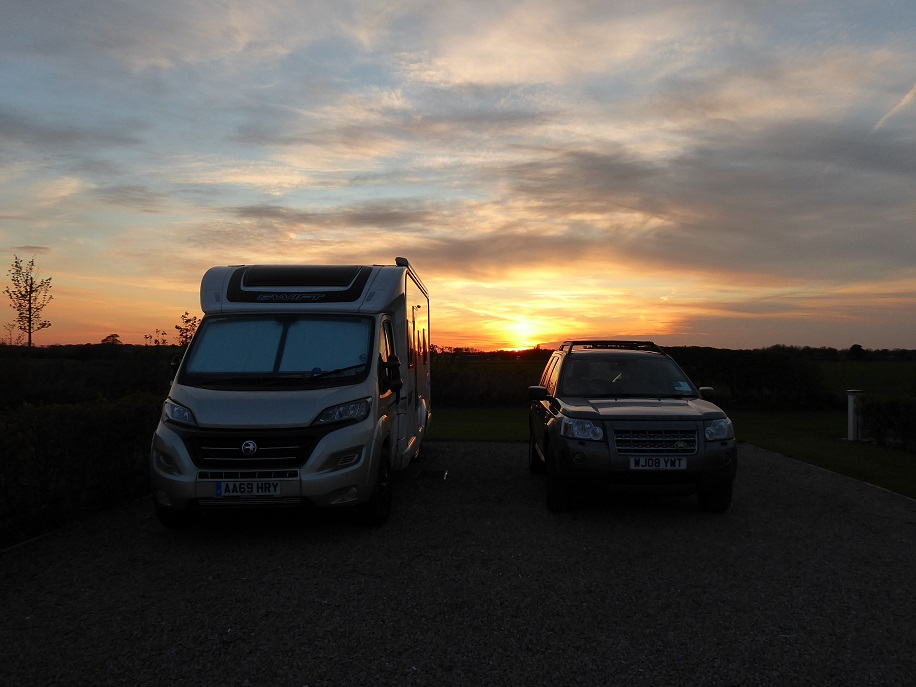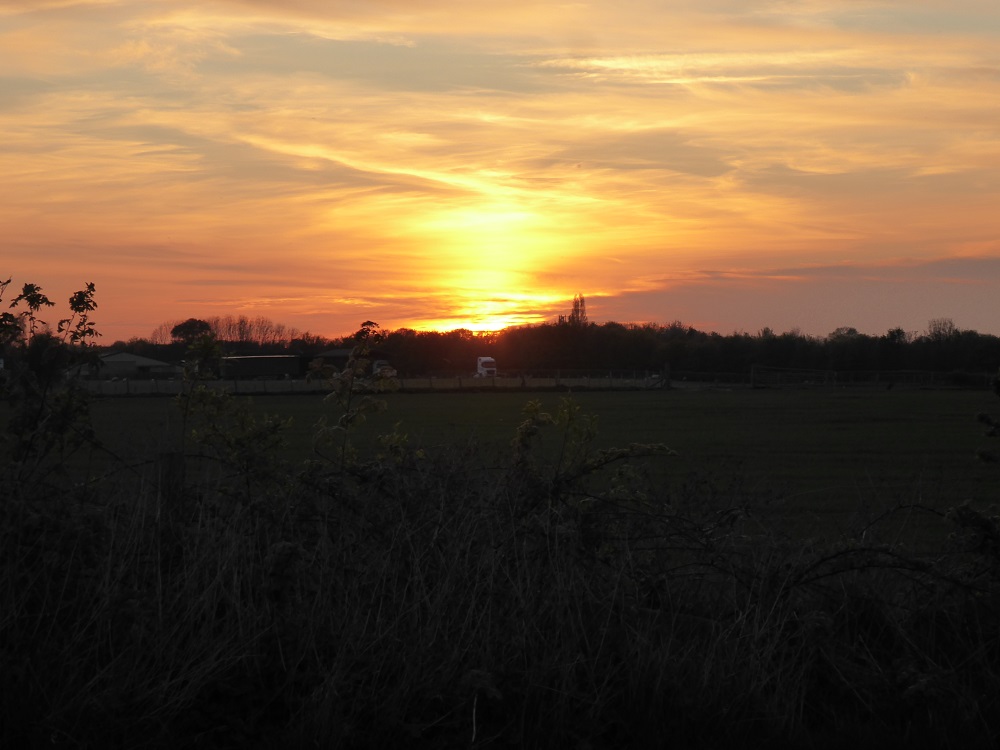 A Zoom meeting hosted by Devizes Museum with the author of the Horrible History series of books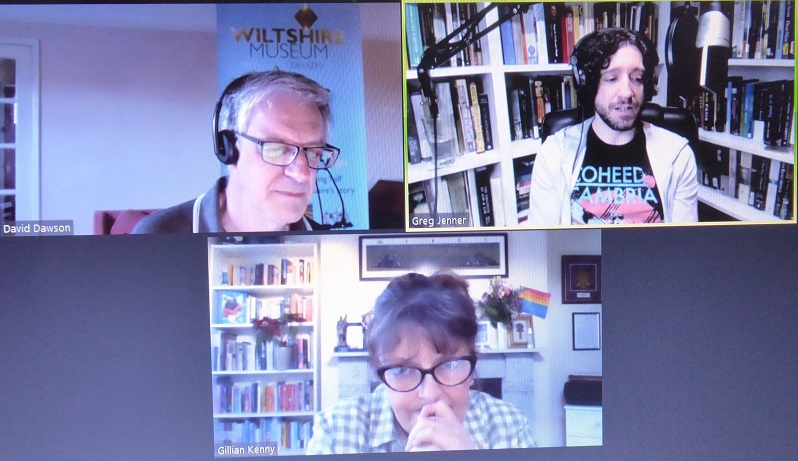 So Au revoir to Shrewsbury and back to volunteering .
Here I am with volunteer James doing a spot of painting. I get all the best jobs!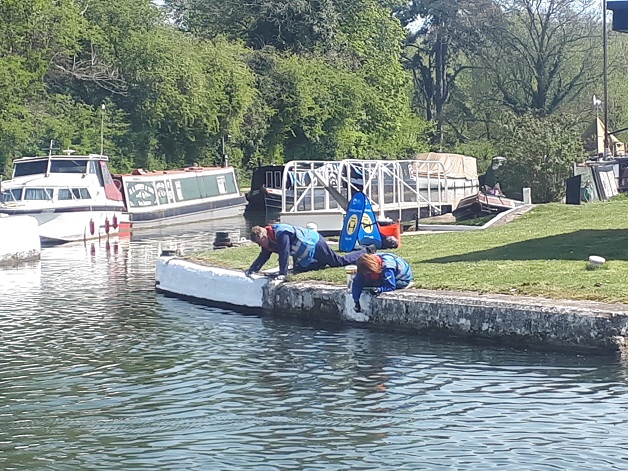 And here is Richard a volunteer at Cotswold Canal Trust, a boater and new business owner!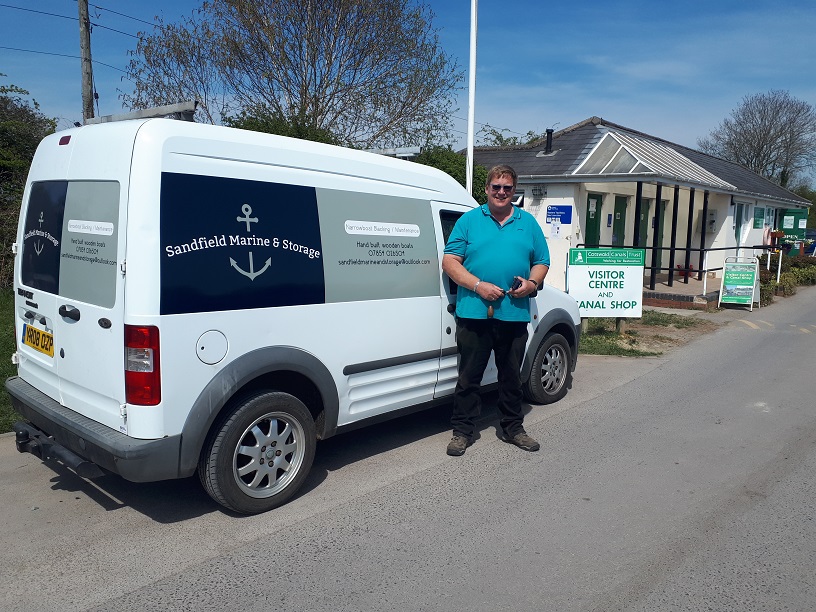 And great excitement in Victoria Basin where BBC Points West were waiting to film the arrival of marathon runner Maurice raising funds for the Soldiers of Gloucestershire Museum.
Welcoming Maurice was Tommy Clough believed to be the last soldier living to have taken part in the Battle of Imjin River in Korea.
Maurice is accompanied by one of the army cadets. His Mother and Grandmother are on the right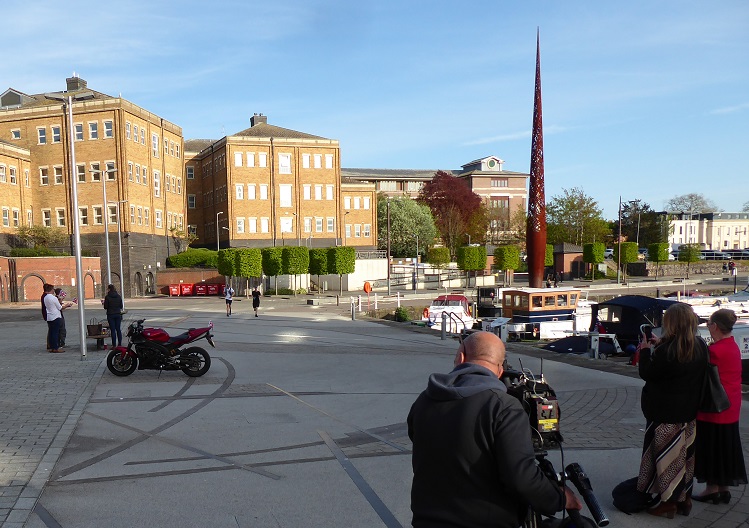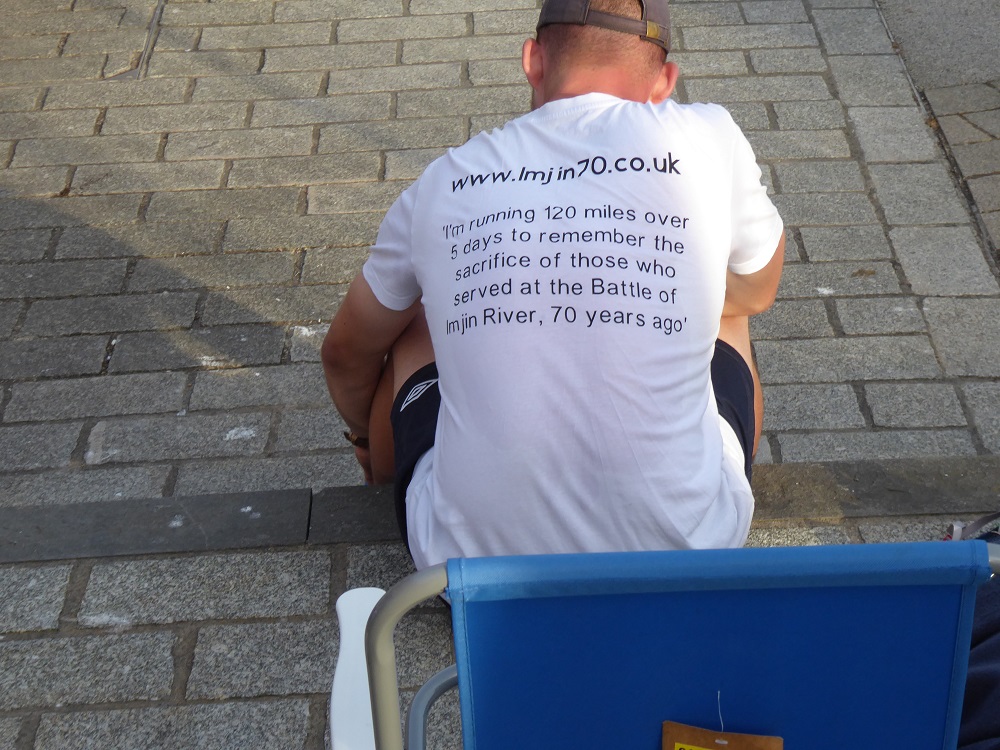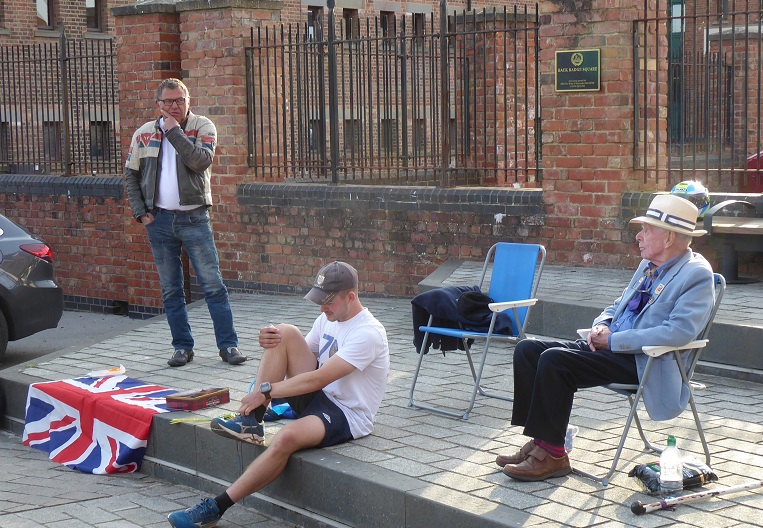 Maurice with his Dad and Tommy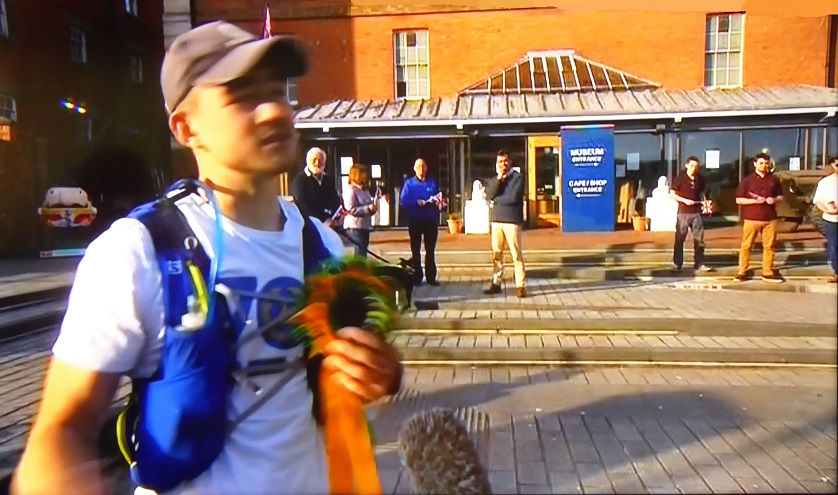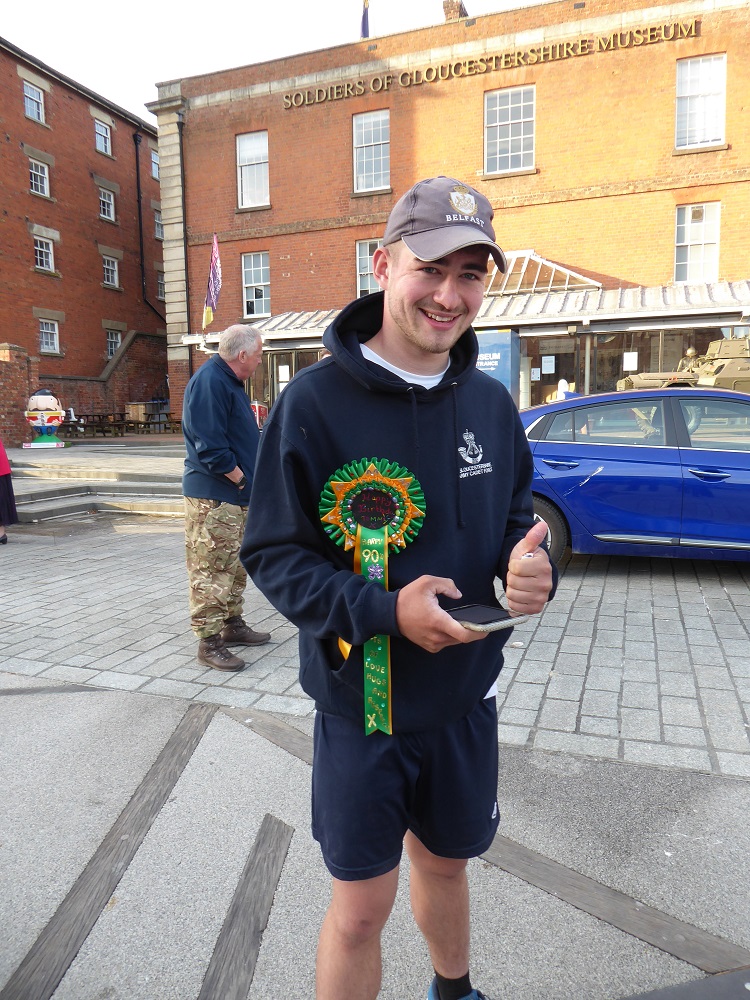 Wearing Tommy's rosette and with a very proud father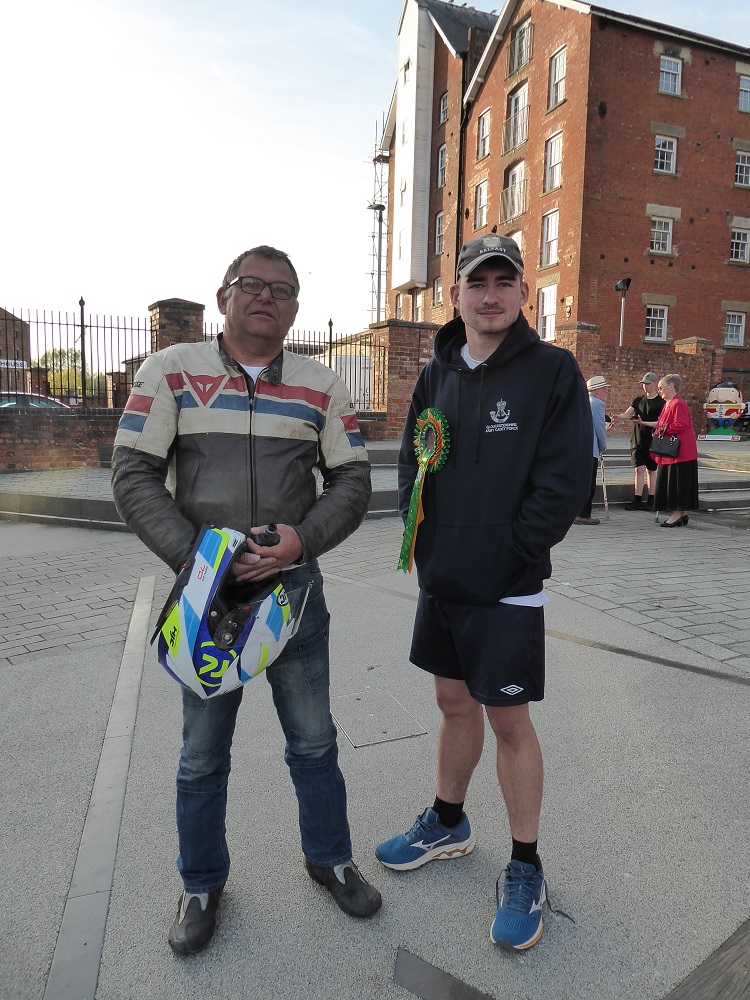 He was off for a beer and we had an impromptu Gin party!