Took advantage of the senior railcards today to visit Bedford. It has a splendid riverside with trees, boating lake, flowerbeds and parks and convenient refreshment stops
A gulliotine lock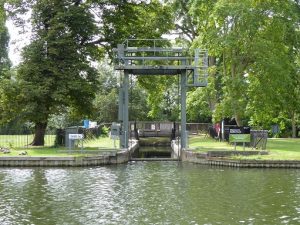 A cautionary note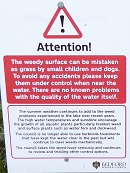 The Castle Mound leads to the Higgins Museum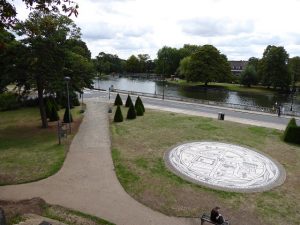 I was impressed by the Museum – nice lunch too! Museums have really upped their game recently.  I particularly liked the gallery set up to honour the women of Bedford. Those older ladies might remember Jean Muir the dressmaker.
Remember the Museum Lecture at The Devizes Arts Festival on Eric Ravilious?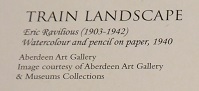 And remember those Shell adverts? Illustrations by Edward Bawden, words by John Betjeman. I just picked out the one referring to Wiltshire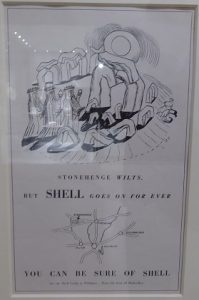 Wartime Bedford
We spent so long there the John Bunyam museum was closed at 4,05 pm. We popped into the Panacea Museum for the last hour.  What an experience. It was had been the home of a "religious " community set up by a Mabel Barltrop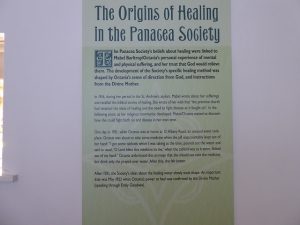 We walked back through the centre of town – nothing special about it. Good pavement signs, Can you work out where I was going?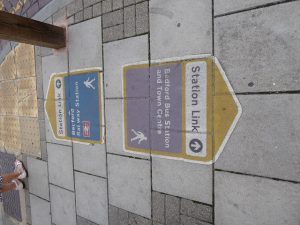 And what about this? I've never seen one before……