Bank Holiday Monday was fine after a very wet Sunday so we went to the Countryside Event in the park. The usual sort of thing dogs, horses, birds of prey, food and a large tortoise called Boris! We also walked the park on the other side of the canal that is even more extensive with woods and a golf course.
Wednesday we ventured into London catching the tube from the edge of the park. We visited Fenton House NT in Hampstead – beautiful garden. This is definitely one of the best gardens I have ever seen.   Inside houses collections of china -definitely not my thing, and musical instruments.
And the gardeners had a sense of humour or a taste for chocolate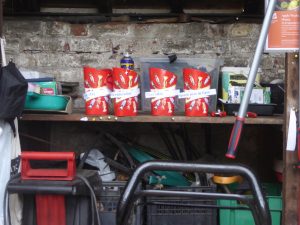 Then Burgh House Museum and excellent cafe. Notice the blankets on the back of the seats.
Lunch!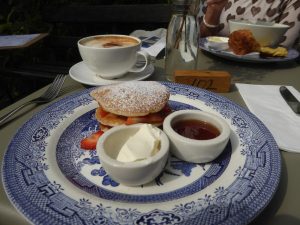 We followed this with Keats House (brought back memories of A levels and all the odes we had to memorise)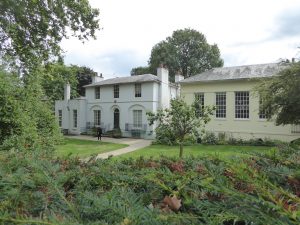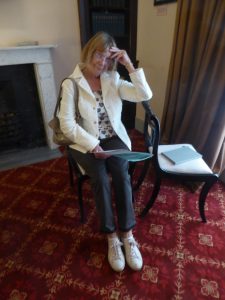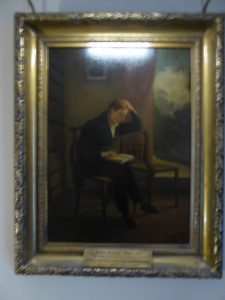 I was really impressed by the listening posts.  Comfortable cushions and well read odes!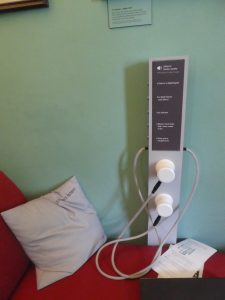 On the way we spotted this. Read the notice….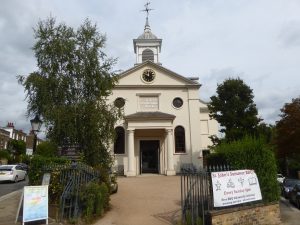 Then No 2 Willow Road. Not impressed at all by this 1930 house or the NT arrangements for admission or the person manning the door.  It might be a 1930s time capsule but its ugly and out of place in Hampstead.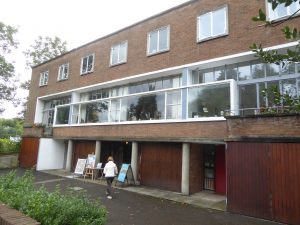 Returning the Matilda we found chums from Devizes moored in front so had a few drinks and a lively catch up with Rachel & Jeremy
Thursday I had another catch up with Jean former colleague at Henry Whipple. We met up with her and husband Derek for lunch in Chelsea at the Saatchi gallery.
Not sure what to make of this modern art…….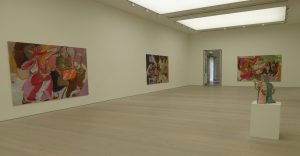 Then Jean, also a former London Guide, took us on a guided walk pointing out the homes of the famous and infamous
and not so famous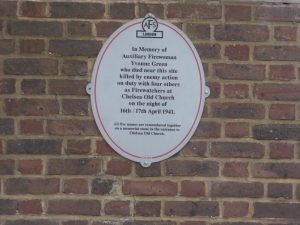 The home of the Chelsea pensioners notice Battersea Power Station in the background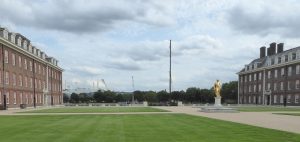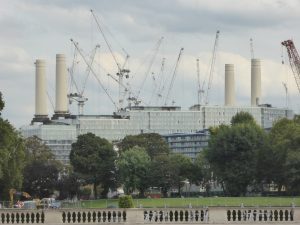 The Dining Hall prepared for tea and Chapel
And they are well prepared for any eventuality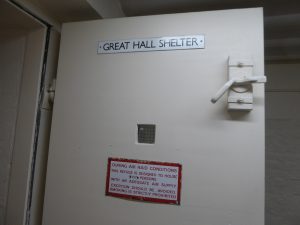 Jean and Zita befriended this Pensioner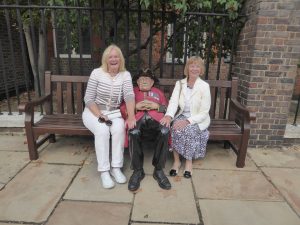 The No 11 bus returned us to Charing Cross by way of a few recognisable buildings.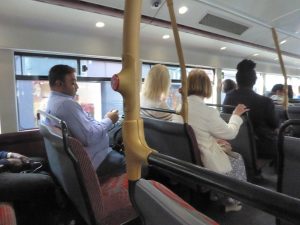 Our local MP works here…….
A lovely day out and a walk across the park in darknesss back to Matilda.