Someone with a love of wildlife moors here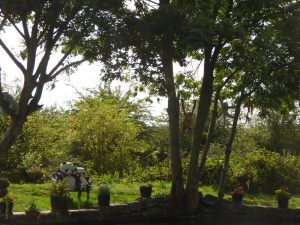 We were able to find a mooring in Rickmansworth (just, on a bend) and visited the local flower show. Some good veg but the flower arrangements and cakes exhibited were disappointing however the tea and homemade cakes were excellent.
Met the very pleasant crew of Capetown Rose moored behind us who came aboard for a look see! Again we walked through the park and watched people in wheelchairs being hoisted on board little sail boats for a sailing afternoon.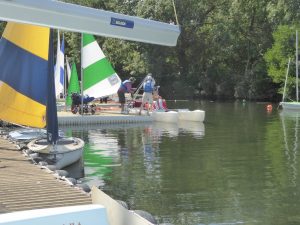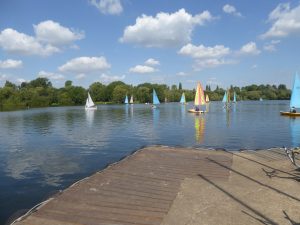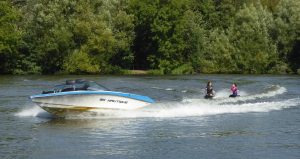 Water sking, no not on the canal, but just yards away.
Left Rickmansworth on Sunday morning and moored up at Denham Deep Lock Visitor moorings. Walked through the country park to Denham Village which is very smart indeed.  There is a blue plaque to Ben Nicholson the artist who was born in the village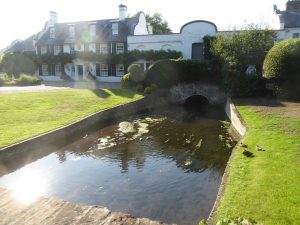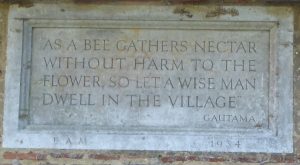 Three Pubs and a restaurant but no shop!  Had tea and cake in the Vestry.
Walked back over the golf course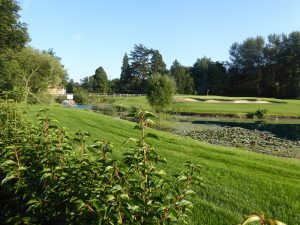 Just a short journey the following day to Cowley where we moored alongside the large park.We had a half of bitter at The Malt Shovel where Tony learnt to pull his first pint!
And a sensible idea to have an outdoor fridge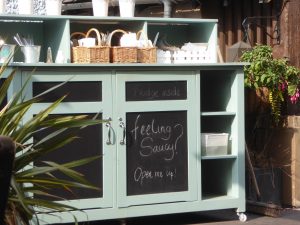 Tuesday we went to Tesco at Bulls Bridge.  Another example of supermarket rubbish everywhere  Almost as bad as Sainsbury at Apsley.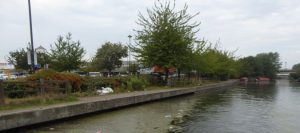 So onto Southall where we moored alongside the Bus Stop.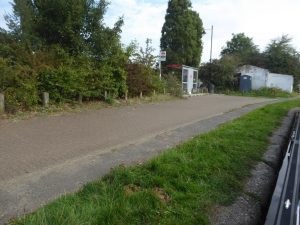 As usual we litter picked the area but we only collected half a black sack compared to a full one on our earlier visit.
Moored nearby was a lifeboat! Seen quite a few on our travels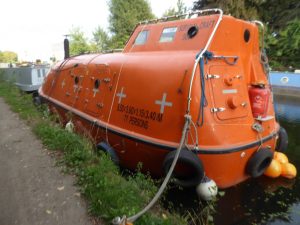 Lovely Volunteers Peter, Tina and her extremely well behaved dog Benjy helped us down the Hanwell Flight which meant we only had two to do on our own.
At the penultimate lock we had to fish out a tree, stuck in the top of the lock gates! No I'm not exaggerating! A following boater came to help, and with ropes and poles between the three of us we got it out. Again no mooring in the nice visitor moorings at Brentford. Janet our friend from our last visit had flown out to Spain just a few days ago. We hoped she was going to put out Reserved signs for us!  We had to go through the Gauging Lock and moor against a high bank before the Thames Lock, not pleasant. 24 hour mooring but rest of the space occupied by boats not apparently moved in months.