I learnt from The Telegraph that my favourite childrens' story The Tiger who came to Tea by Judith Kerr was first published 50 years ago.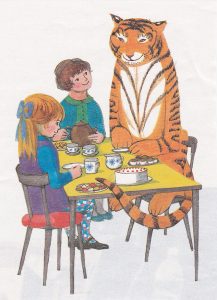 Abingdon Marina
Culham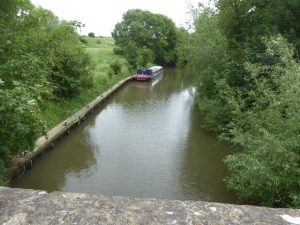 Yesterday proved yet another suprising day. We walked into Sutton Courtney a long village with three pubs!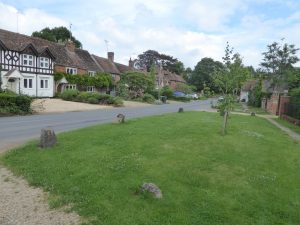 An interesting notice………

We happened upon four florists putting the final touches to an arch over the church doorway. Rather like the one at St Georges chapel – all white flowers mainly peonies. The interior flowers were in the same theme -lavish and absolutely stunning.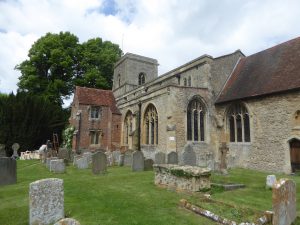 Remember A level english? George Orwell is buried here
We sat outside the pub and watched taxis dropping off guests. Tony negotiated with a cabbie to take us the Pendon Museum at Little Whittenham.  Over the years Tony has talked about  visiting this museum many, many times. It houses a model of the Vale of the White Horse in the 1930s dreamt up by a rather eccentric Australian, and two model railways. There were also two visiting displays and we met a lady who was part of one.
The best bit for me were these

All in all I was suprisingly impressed…………… It has a tea shop too. Well worth a visit It could be combined with a visit to the Earth Centre nearby or a climb to Wittenham Clump.
There were a number of knowledgeable guides including Brian who revealed his interest in the Wilts and Berks canal and ended up by giving us a lift back to Culham. Thank you Brian, Hope to meet up with you again.