Almost the  moment we returned we learnt of the Devizes Photographic Treasure Hunt.  Always up for a challenge we invested £5.00 to buy the book and have spent many days wandering around town looking for clues!  A prize of £500.00 is offered. As yet have only identified 81 clues so 19 more to find! To give you some idea of the difficulty here are two of the photographs
Whilst wandering I found a sign I liked on the Green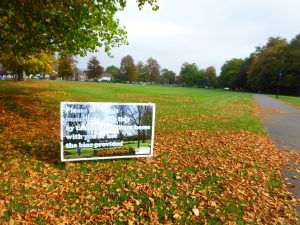 We resumed our Volunteering on the K & A and spent two very enjoyable days learning about lime mortar and repointing Vicarage Bridge at Kintbury.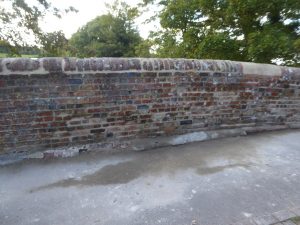 Great to catch up with our volunteering chums on the Caen Hill flight. Lock 49 tidied and painted.
Town Lock 50 and volunteers at lunch. A big thank you to our hosts.
Saturday Tony went off to help with more volunteers from St James Church. They removed overhanging branches, cleaned signs and cleared steps  and layed a path.
The path opening ceremony. A big thank you to them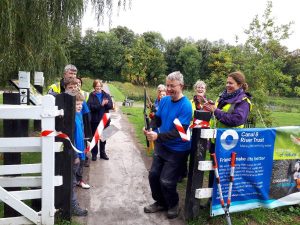 Yesterday in The Brittox  Tony & I met Wayne Cherry. He is spending 100 hours remembering those who fell in The Great War. What a hero!  The town is putting on some thought provoking events at the end of the month.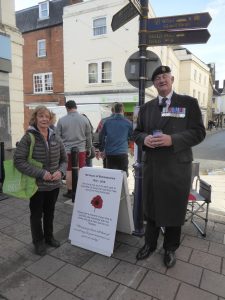 Today we visited the Museum who are preparing an exhibition to mark the 100 anniversary of the ending on WW1. Our Museum is a real gem. Vikings interest me at present as I am reading The Last Kingdom series by Bernard Cornwell.