In Tewkesbury flooding on riverside happens quite frequently!
Taken from the bridge looking downstream: No weir!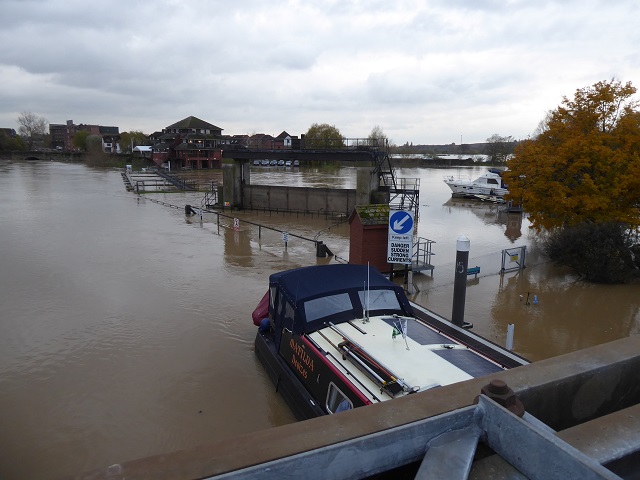 Looking upstream: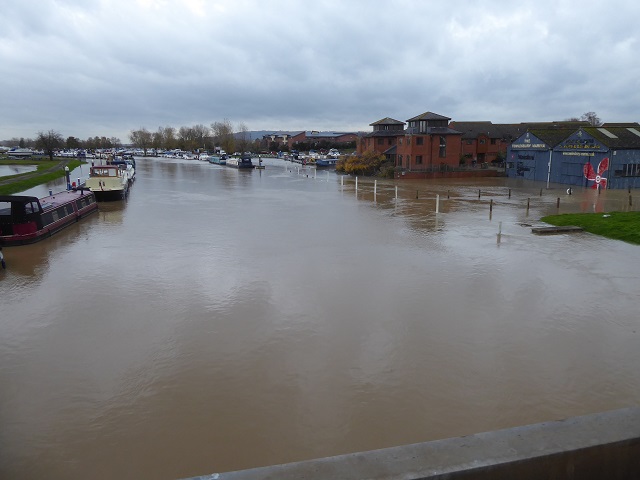 From the Marina Office. Notice the ramp from the floating pontoon is underwater.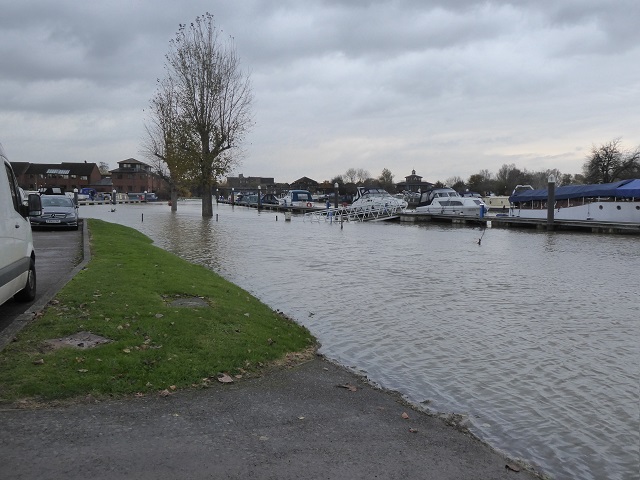 From the car park looking upstream – the Avon Valley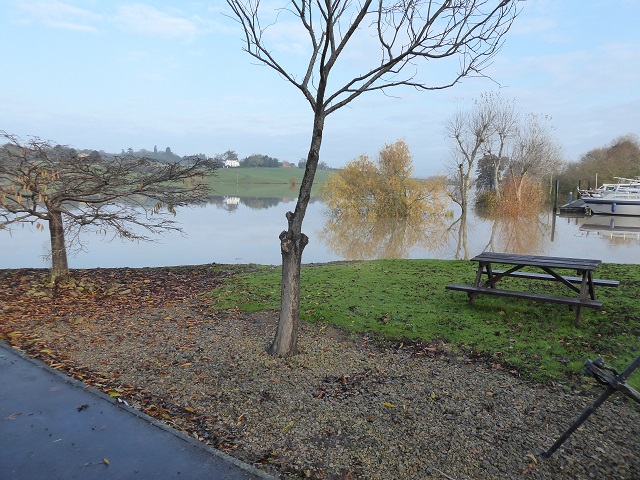 From the car park looking downstream over Stanchard moorings: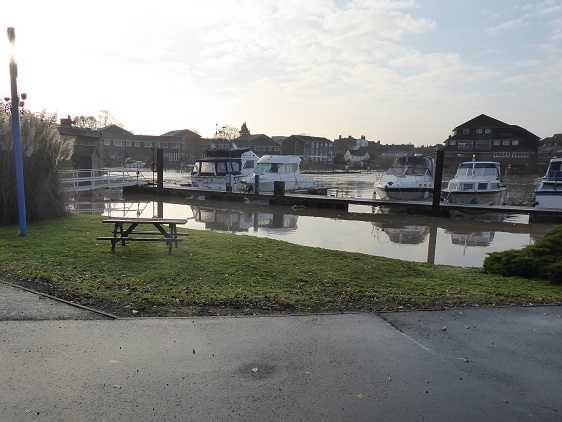 To give you an idea of how the floods are at present. This is a 2014 photo of the Avon valley with the M5 in the centre. The trees indicate the river.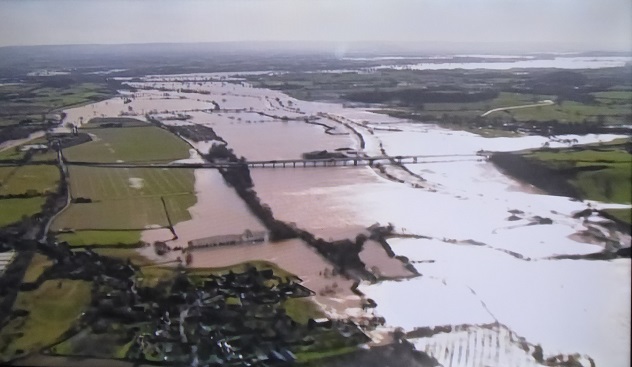 From West Midlands TV news The River is at a 12 year high at Evesham.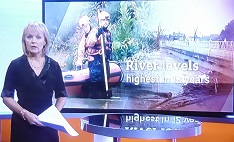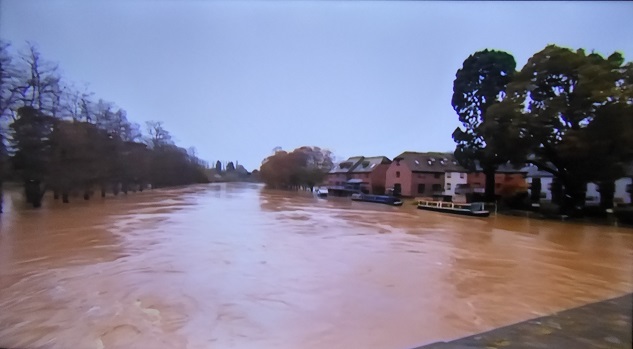 Evesham Workman gardens on the left. One of our favourite spots to moor up. Look below for how it was on 29 July Matilda is in the distance.
Sensible holiday home owners at Evesham have floating pontoons too!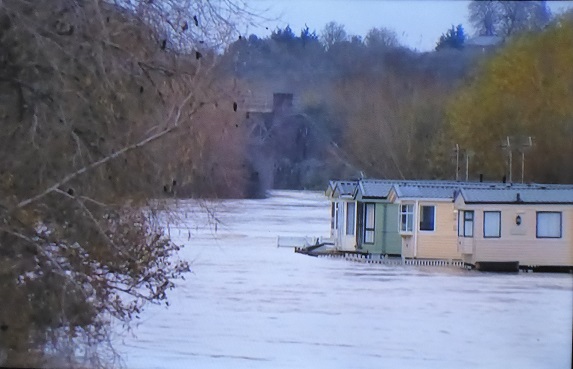 The handyman store opposite the Marina has a flood marker for 2007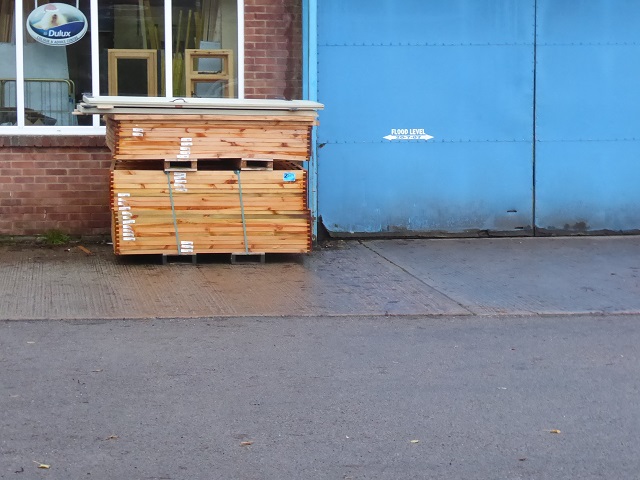 Marina entrance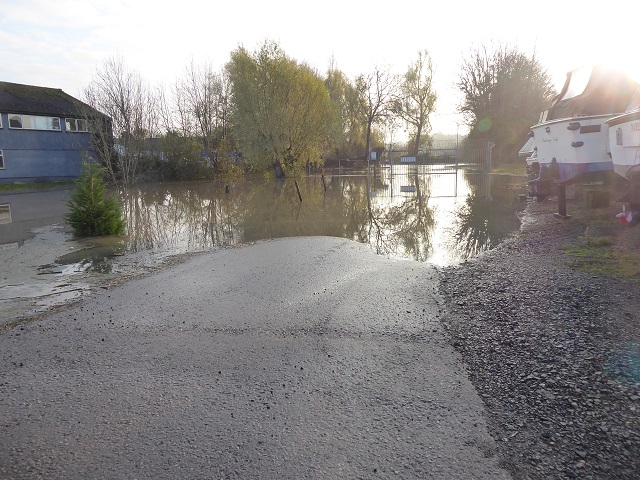 Saturday morning off to do the shopping and look at the town floods.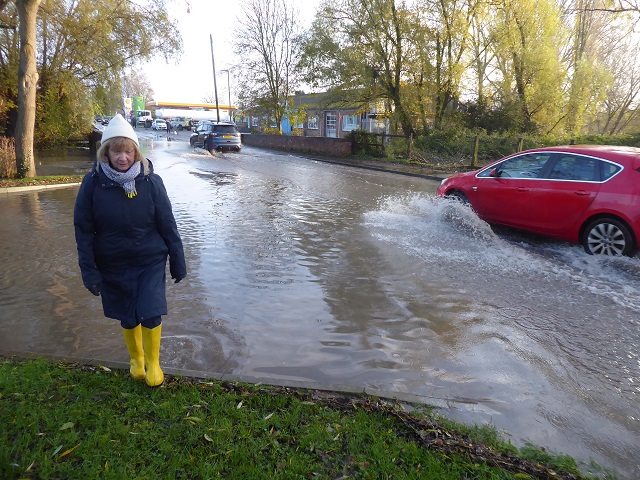 The White Bear: Flood boards at the font door, cellar underwater?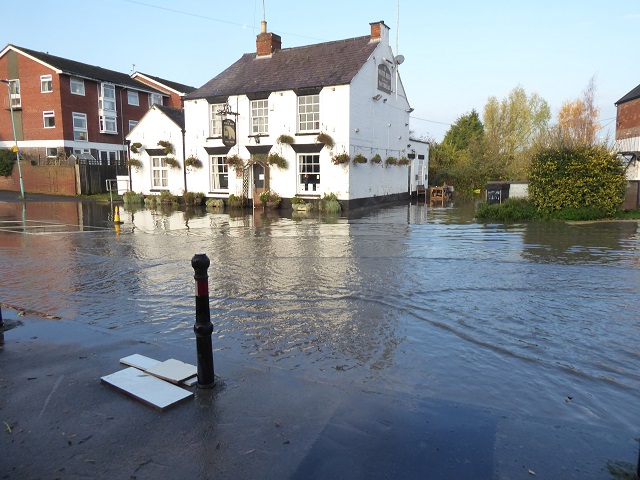 Avon lock and path towards, is invisible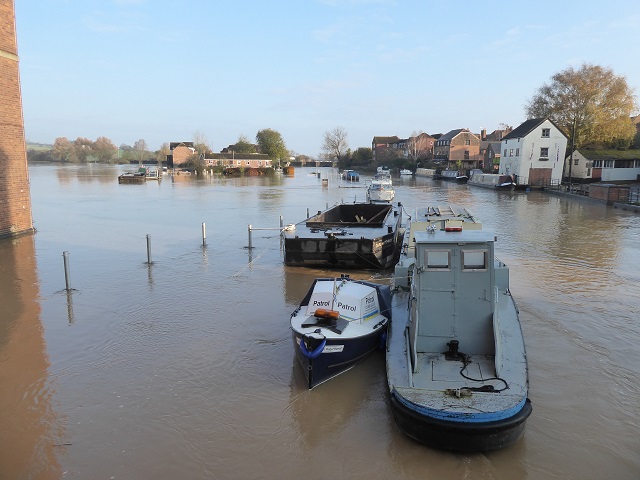 Looking downstream towards Avon lock from St Johns bridge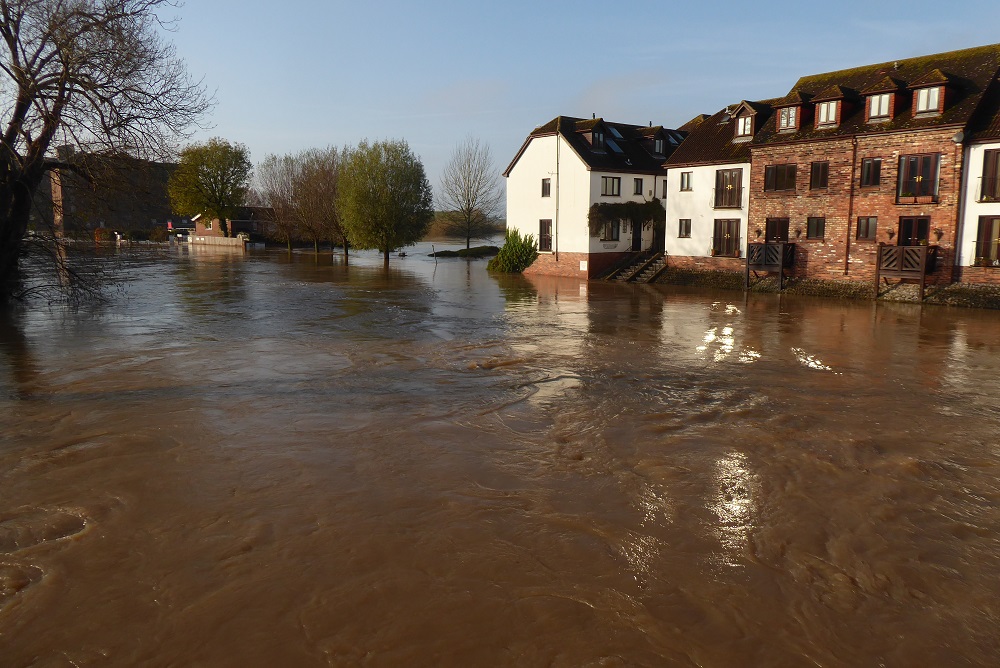 Old cottages on St John bridge. Water inspite of wall at riverside?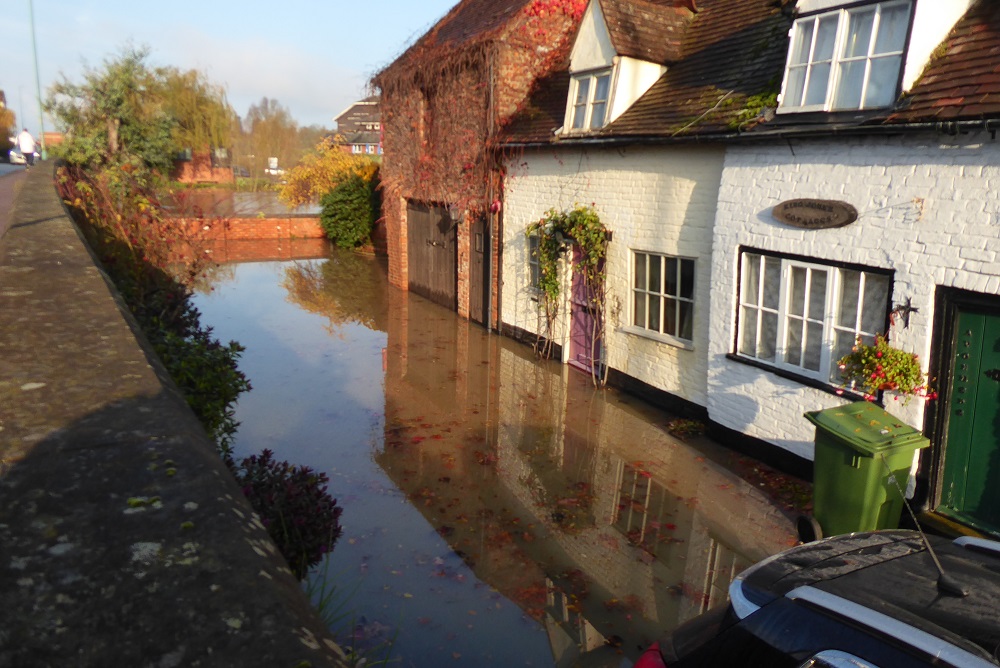 Our water garden: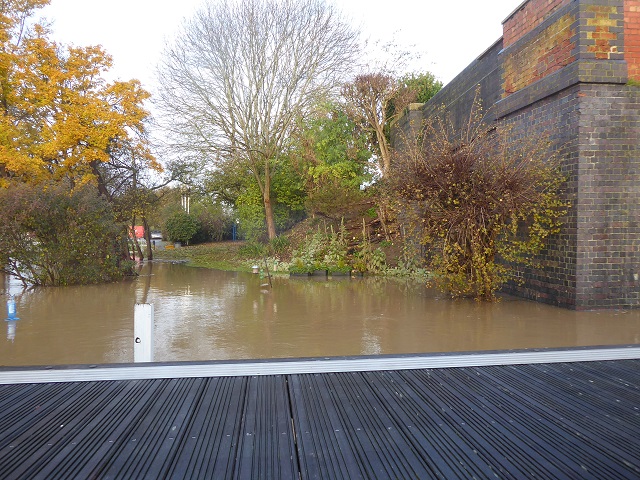 Interesting bird behaviour
From patrolling under the bird feeders to catch anything that falls, this pigeon has learnt to use the seed tray (now he has scoffed the seed put out for the robin) to eat the sunflower hearts that the blue tits adore!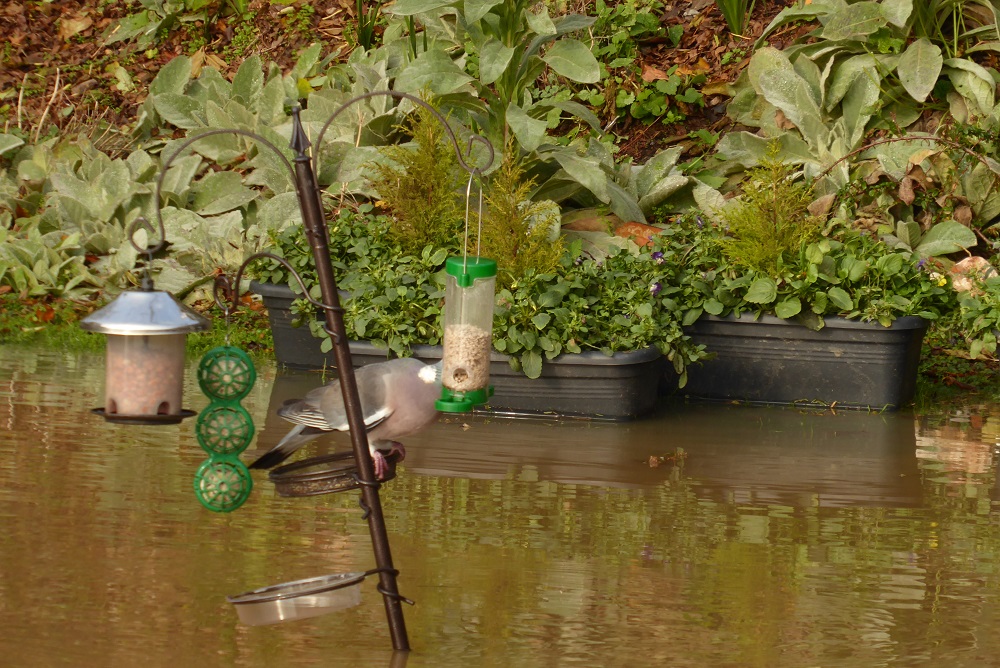 So the robin is now eating the blue tits fat balls whilst standing on the edge of his now empty seed tray! Sorry image is a bit blurred.