We were not deterred by the rain! Set off to do several things, pick up the new campervan, catch up with friends, visit the Archives and meet up with my cousins.
Twenty one Bramley cousins gathered for lunch at The Tickled Trout near Chesterfield. A happy occasion to catch up with each other as only two cousins are still in Nottingham. Well done Maria for excellent choice of venue.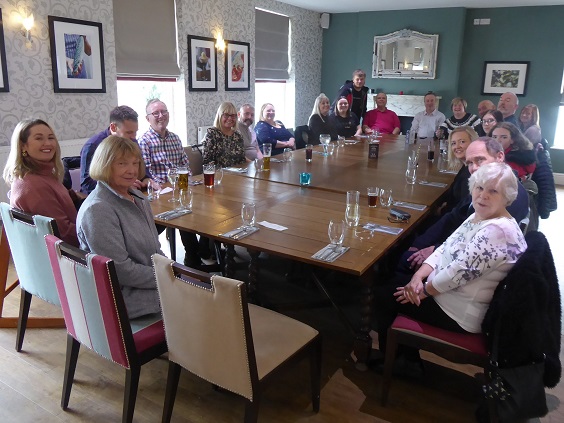 The newest twiglet on the tree: Devon Eric aged 7 months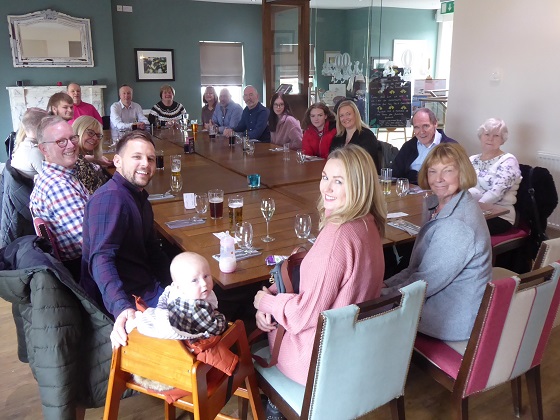 Helen, Graham, Julian and Mark checking out the family tree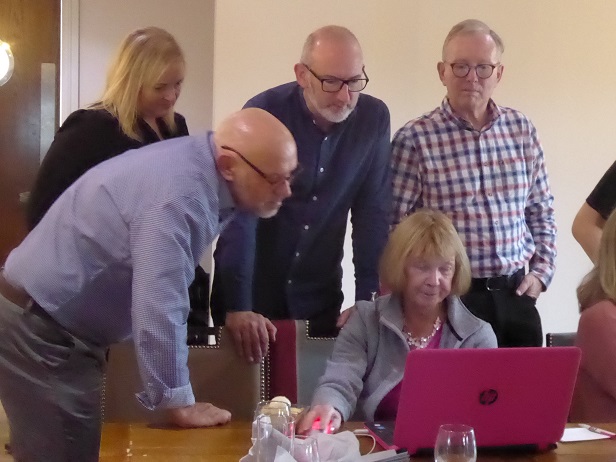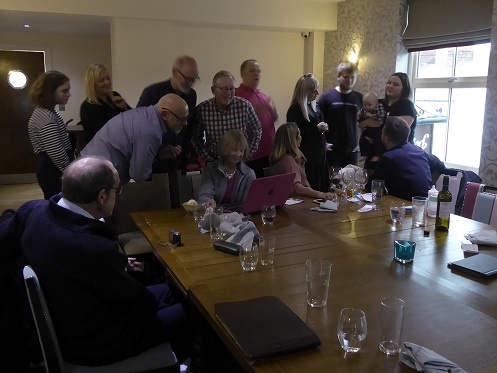 Cousin Paul and wife Caroline. We met up in person for the first time, after emailing each other for several months re the Turner family.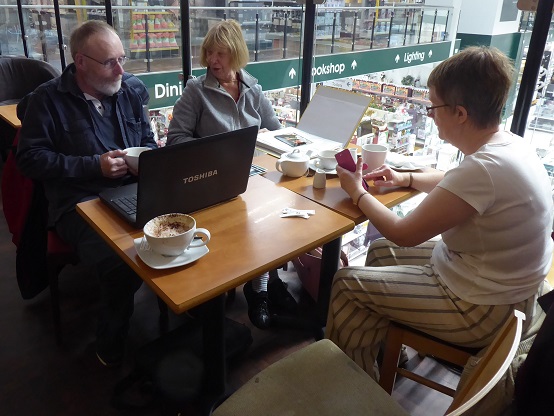 All the Turners were handsome chaps and the girls had the most perfect complexions.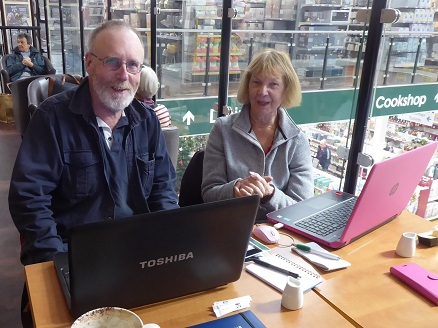 Cousin Ann now 83 in her new home at Saxilby. I can see how much she resembles her mother: Sybil Bramley.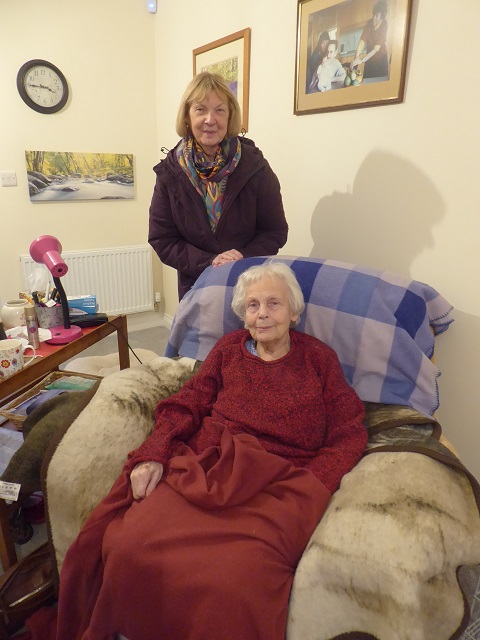 Zita with Ann and her son Freddie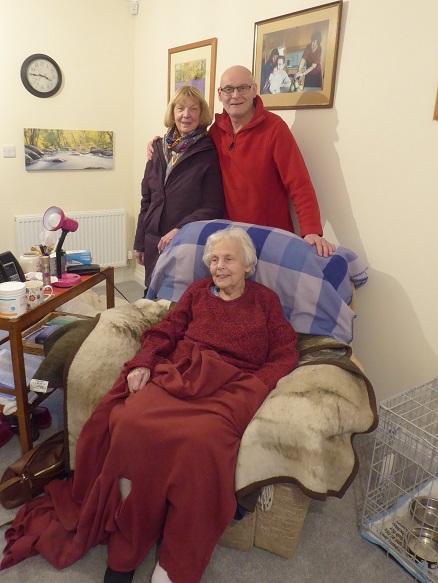 And this is our campervan named Henry (son of Matilda).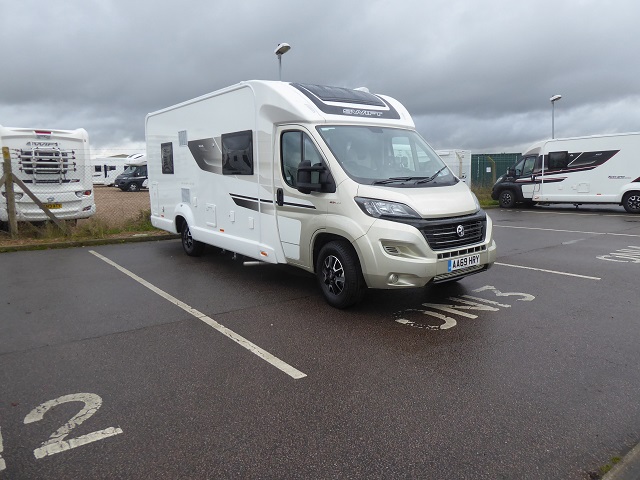 Being instructed in the art of positioning the awning.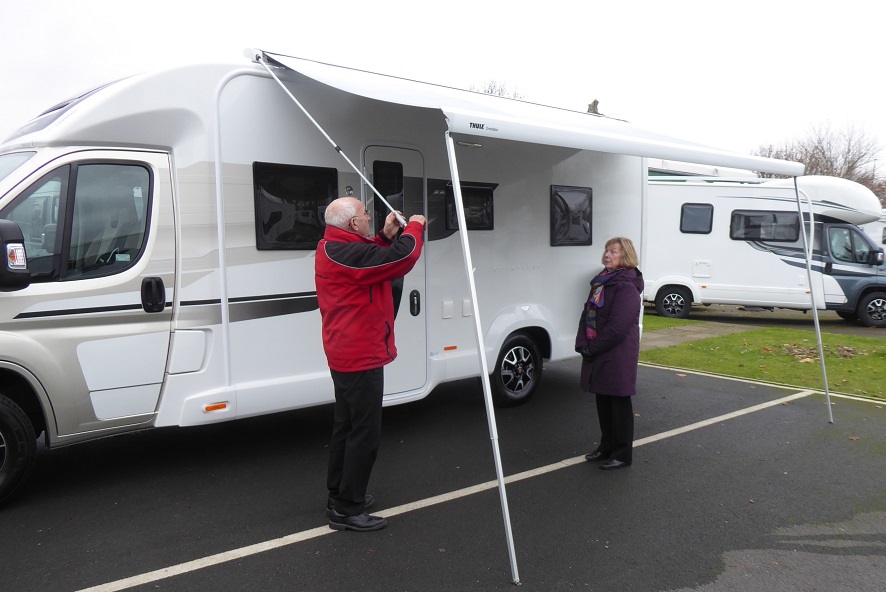 Friends came to inspect. Lovely to catch up with them, we have shared many adventures.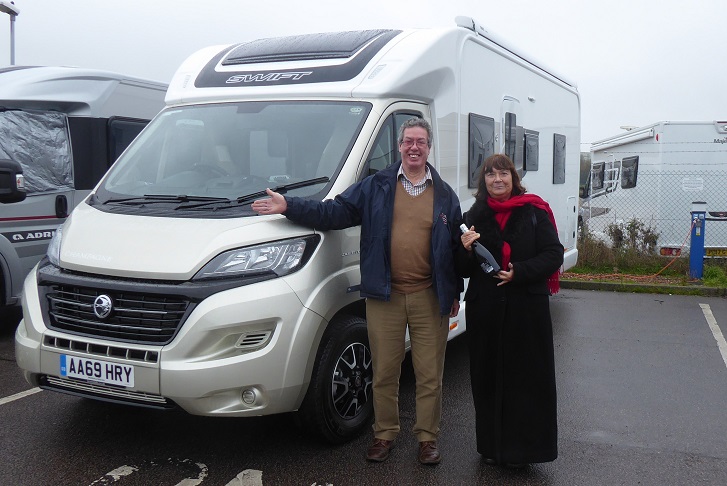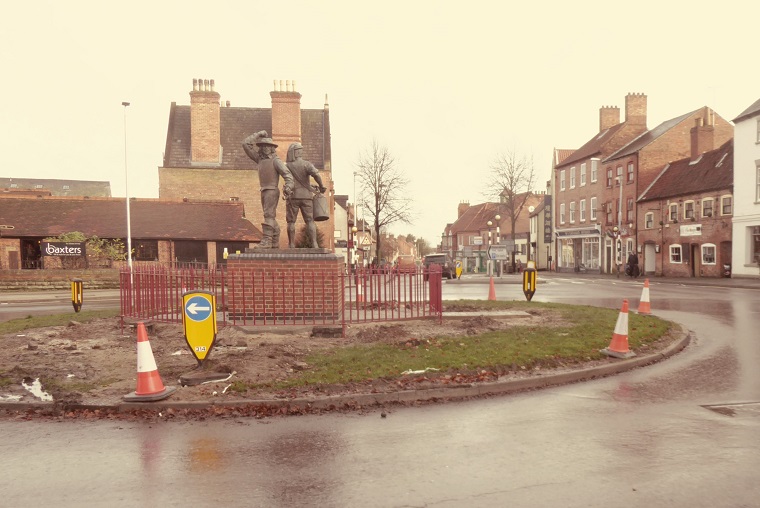 Newark opinion seems divided over this statue of King Charles. This is where the Christmas tree normally stands! Frankly the whole island looks a mess, although some progress, the railings appeared during our visit! And yes, I did get to spend a day in the Nottingham Archives, but failed to sort out the problem I'm wrestling with! I guess I'll be back…….