Early in the morning we caught a glimpse of the Queens Barge from the Golden Jubilee celebrations.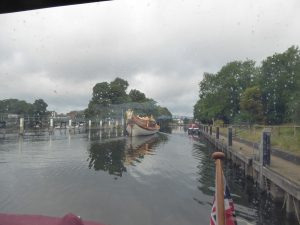 Setting off at Midday we aimed for Hampton Court but there was no space for us to moor. Boats had left a lot of spaces but none were of sufficient length for us so we continued up river, Some beautiful houseboats…..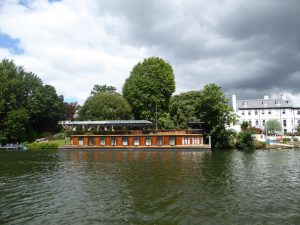 Caught in the act! Picking blackberries from the work boat!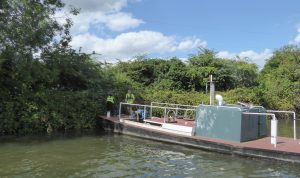 We turned into the River Wey, through the unusual Thames Lock, and we moored up on the towpath within a short walk of Weybridge.  My favourite poster!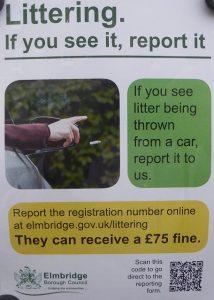 Now what to make of this?