Friday morning we moored up in Maidenhead just below Brunel's railway bridge. It has a good echo!!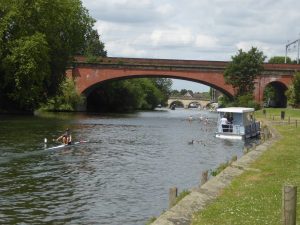 We walked up to the station to collect our rail tickets and do a bit of shopping. The Heritage centre is well worth a visit if you are a Spitfire fan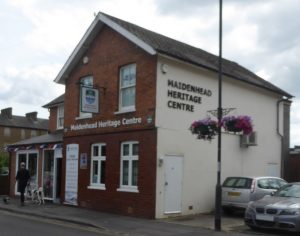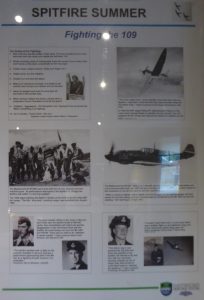 A new channel has been opened up by the High Street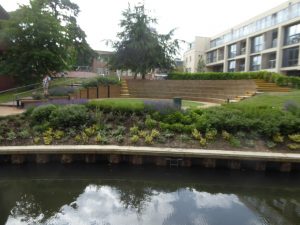 Beautiful landscaping one way but look the other way and it's a mess
Saturday we visited Tony's father in Newport.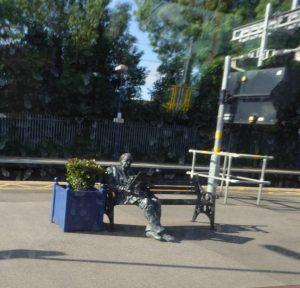 A man reading a newspaper tells you this statue was carved some time ago! Every passenger waiting on Taplow Station, apart from me, was clutching a mobile phone!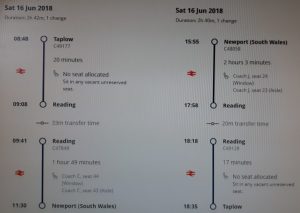 We had an interesting and scenic journey. From Swindon we were re routed to Stroud and Gloucester along the River Severn to Chepstow rather than via Bristol and the tunnel.
Saturday night party cruise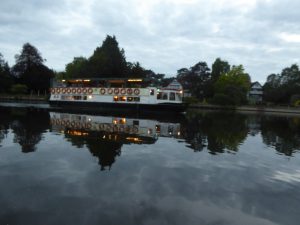 Sunset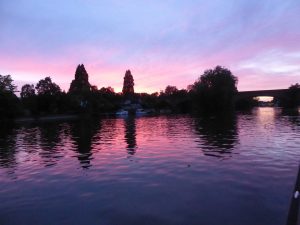 Sunday  proved to be cool and windy. We walked up to Boulters Lock and Ray Mill Island. We saw a blue plaque indicating  Richard Dimbleby had lived at Mill House. Yes, if you are under sixty you will be saying Who?!!!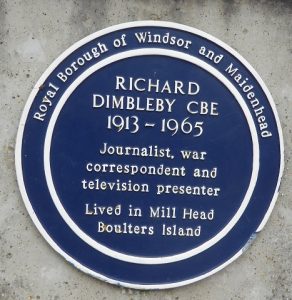 Pub at Boulters lock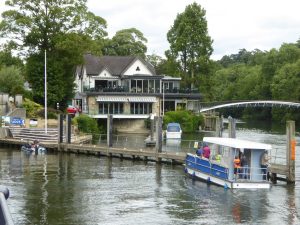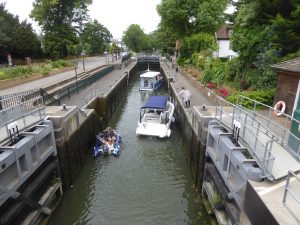 Interesting park with Cafe & Aviary soon to be linked with Taplow side by a new footbridge.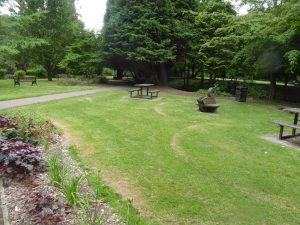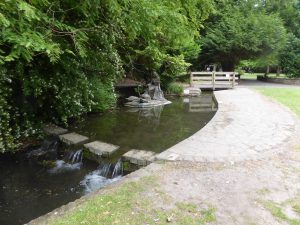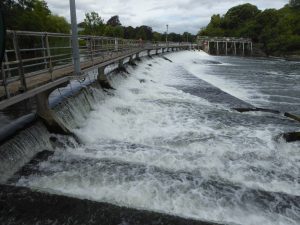 All along the Taplow side of the River is a huge amount of new development. We saw these under construction last autumn.