A very quiet month with Lockdown No 2. It did however mean that John Lewis could not get Tony's camera repaired and therefore replaced it free of charge.
We are fortunate in having a large park nearby and so have been litter picking as we walked – lots of cider and vodka bottles! Dave the Parkkeeper is so grateful! A short service was held on 11th and we were somewhat surprised to see armed policemen in attendance.
We have found the really old fashioned, or perhaps I should say traditional, butcher who goes into the cold room and comes out with half a lamb and cuts the joint you have requested!
We've also discovered the fish and chip shop – in the top ten in England. We felt compelled to try them, and as it was around lunchtime we bought a small portion of chips and sat on a seat just outside the Cathedral grounds to eat them. Delicious!
The CRT allowed outdoor socially distanced etc volunteering to continue. Our task was to clear all the vegetation along the edge of the car park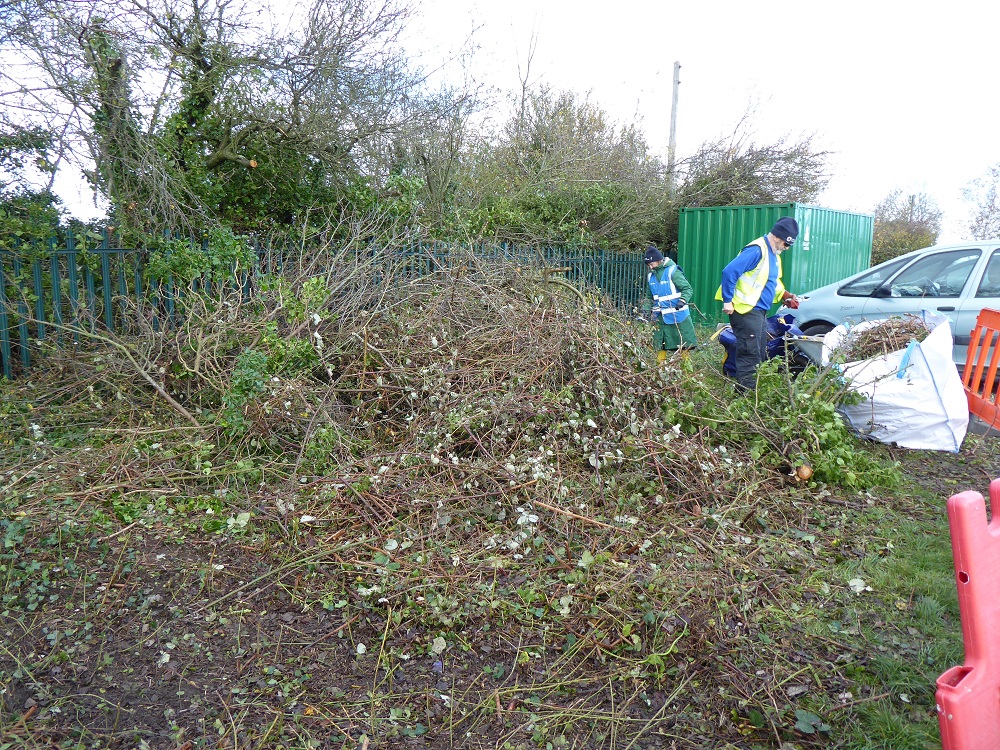 We lost count of the number of bags we filled
Wearing our new blue volunteer jackets! You can recognise me by the yellow (steel toecaps) wellies!
All finished! Notice the log piles for insect homes!
What a difficult task! It took three days to hack through the brambles, ivy etc and complete the task. Below is how charming Saul Junction is, even in November.
And we spent a morning at Shepherds Patch (Slimbridge) weeding the statue
Dredging the docks. It's an ugly looking beast!
Viv and Colin have displayed their Stay at Sula banner
And the night time display projected onto the old warehouse opposite
The docks at night
Map of the docks showing Victoria Basin to the right. The arrow shows where Matilda is moored.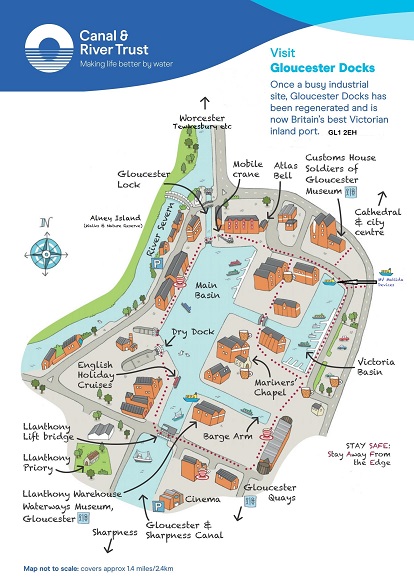 Matilda moored bottom right:
Preparing for the festive season!
And to finish, the A38 road works are now finished the canal and towpath are ready, as are two huge concrete blocks to stop any car falling into the canal. Do you think motorists will notice the canal as they speed round the traffic island?