Having watched the Hugh Fearnley Whittingstall and Anita Rani BBC programme about recycling we felt compelled to see exactly what Waitrose were up to! A wet day meant we weren't sailing so we jumped in the car and went to Oxford. Here are a selection of photos…….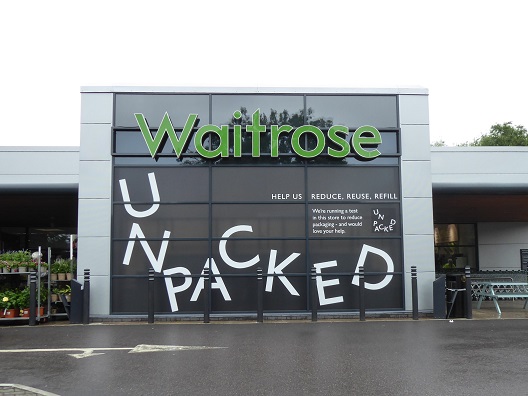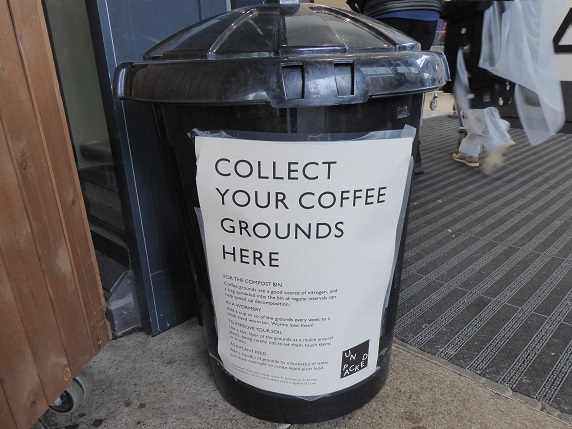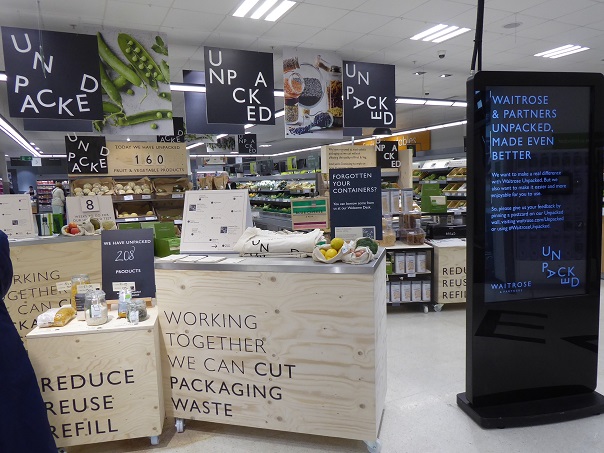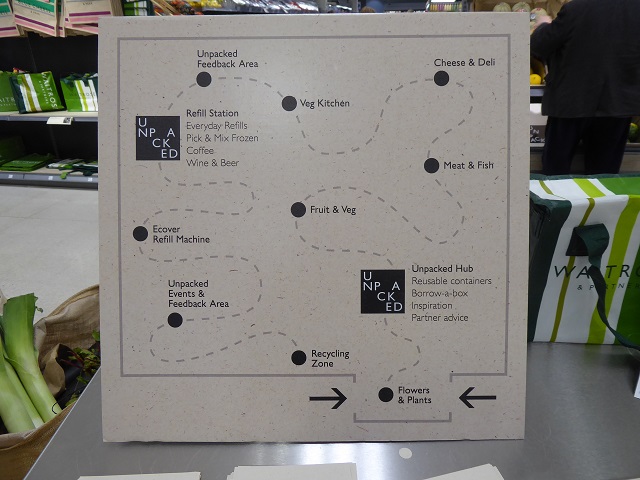 Strawberries in cardboard boxes and grapes in paper, loose cabbages and cauliflowers etc too.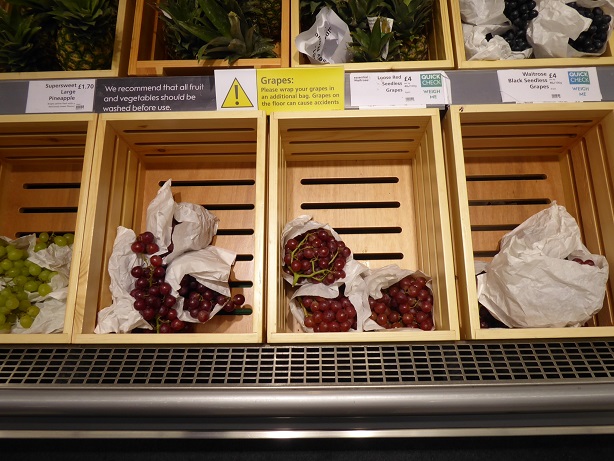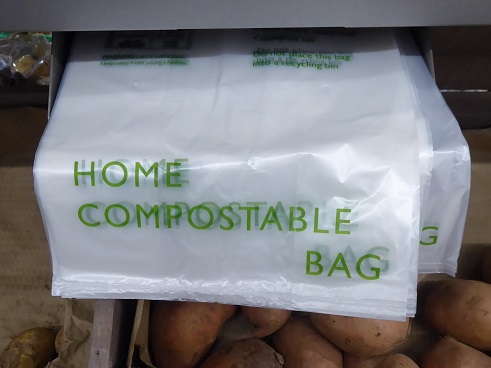 I don't want a home compostable bag as I have nowhere to compost it. I did ask for a paper bag for my loose potatoes but all they could offer was a mushroom bag!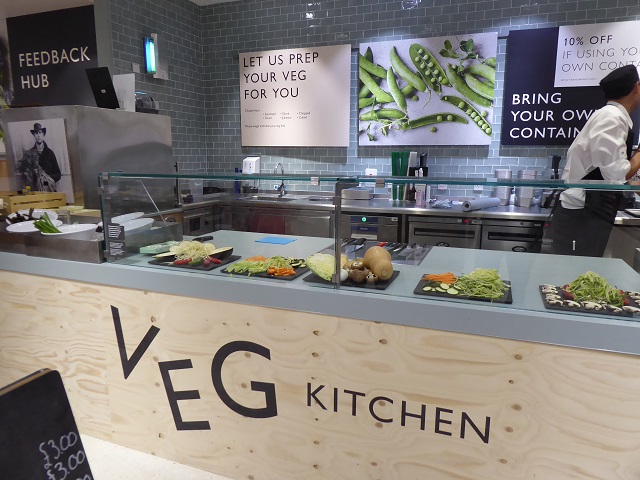 This for me was a bit over the top! How difficult is it to chop cucumber and peel carrots? Each plate of ready prepared veg came with a recipe sheet.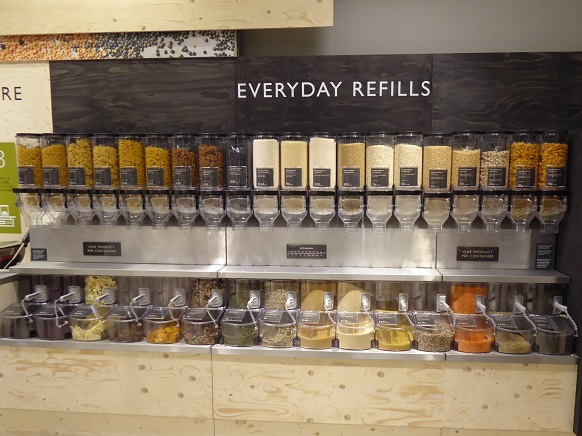 We have seen these dispensers on a market stall in Worcester so this is not a new idea.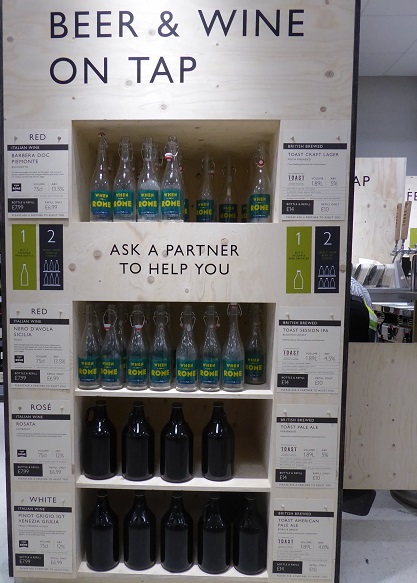 We bought a bottle and had it filled with red wine. It reminded me that my grandfather used to go over to his local with a bottle and have it filled with a pint of bitter………The alternative below! Happily Waitrose is still offering free coffee and newspapers with a spend of over £10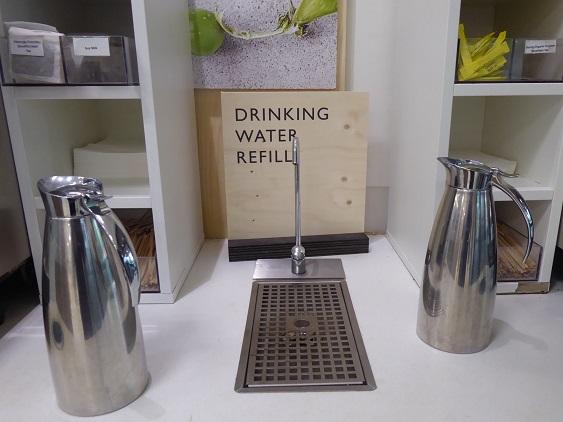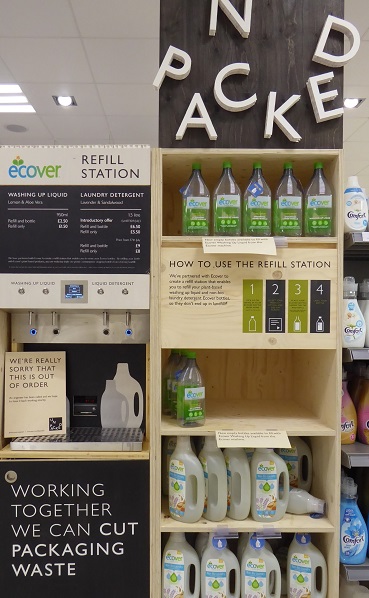 Being on the water we always use Ecover products and have done for many years. Sad that this machine was out of order!!!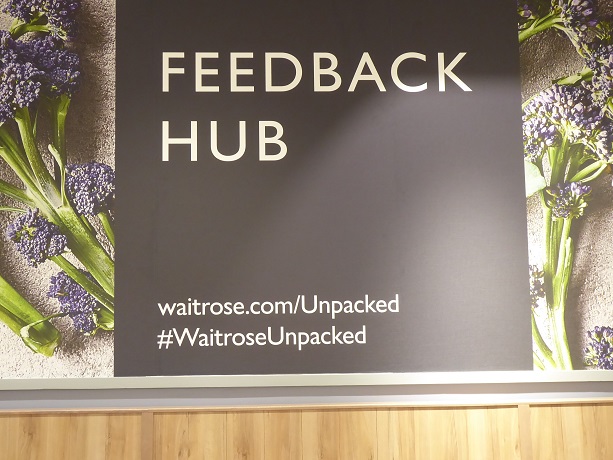 We always give feedback and having spoken to a charming lady who was in product development but wanting to see how things were going we completed many cards! Here's one suggestion that would make it really easy for the customer.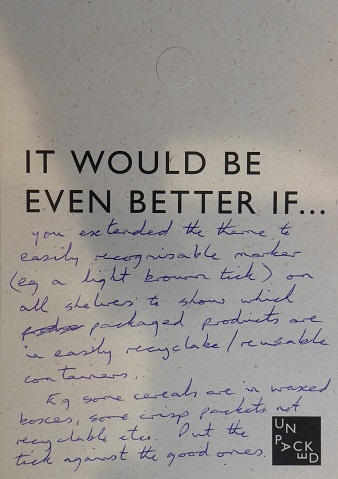 So check all packaging, particularly crisps, to see if it really is recyclable and ask how long it takes for a compostable bag to compost! Ask too what is the cost of packaging.
Will this 12 week experiment make Waitrose adopt this in all its' stores? Take you shopping bags and refillable boxes, your coffee grounds, water filters etc. Will the novelty wear off? I hope Waitrose will roll this out to more stores but I'm not terribly optimistic.