Moored in Windsor
Met some lovely people including the charming mooring warden who came along by boat to collect the mooring fees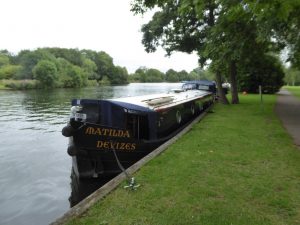 And a brilliant sunset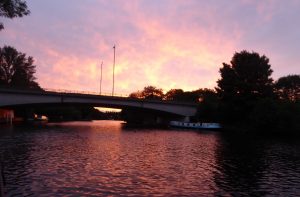 London prices for diesel too. £1.21 per litre ( but only £0.80 on River Lee!)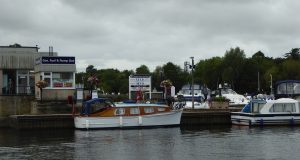 The exclusive hotel on Monkey Island has deck chairs on the lawn,(tasteful cream and brown stripes) and its own trip boat.
We have noticed that deck chairs are the latest fashion statement for your garden!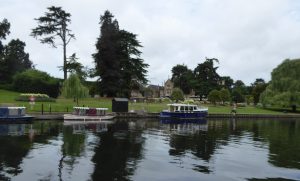 Some even smarter homes on this section of the river
Some house details if you are thinking of moving this way…….Compare this with Devizes and Nottingham.
Moored in Maidenhead outside a house for sale at £1.5 million but with I K Brunel's rail bridge in sight. No riverside garden and train noise!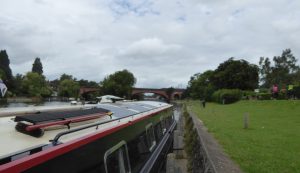 The echo works (Bonjour Matelot!) and the bridge is still in use!
The town bridge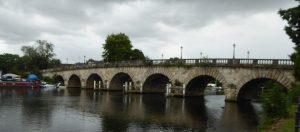 High Street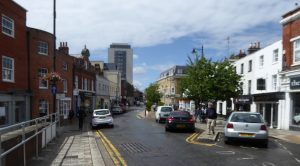 The Library was impressive It opens every day and offers a range of services. The lady on the information desk was very helpful, and armed with our tourist information we went and had a coffee in the library cafe. Delicious carrot cake too!
Then off to the delightful town museum. Upstairs was entirely devoted to the Air Transport Auxiliary service. These were the men and a surprising number of women, who flew the planes from the factory hangars to the air force bases.
Below a painting of Langley.near Iver.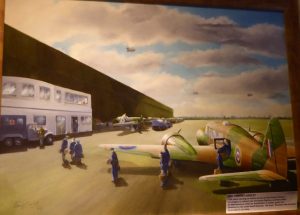 And now test your aircraft recognition skills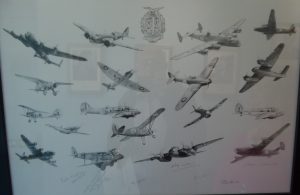 Someone could not resist……..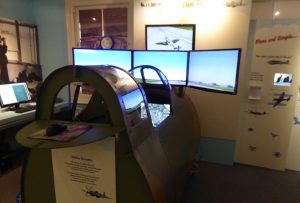 Take off from Southampton and lining up with the runway at Hurn (Bournemouth)
The landing was based on the Ryanair style but he still got his certificate!