Lovely volunteers helped us up the Hanwell Flight. We moored at Norwood Top Lock in Southall. A convenient bus stop to get to the station. England Lost to Croatia, a country of only 4 million people……..
Between here and Bulls Bridge the canal is full of rubbish as is the towpath. And on  to West Drayton where we moored to take advantage of the station not because of its scenic location!. We visited Tony's Dad in Newport on Friday 13 then the Secret Bunker at Uxbridge on the Saturday. This is well worth a visit. It's walkable from Uxbridge High Street, but the signs point through an apartment development on the edge of Dowding Park.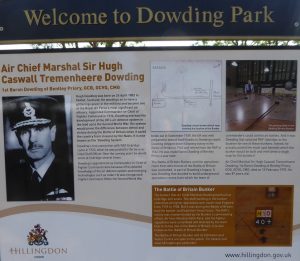 Visitor Centre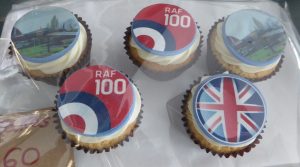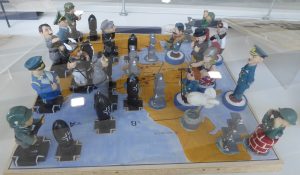 Bunker entrance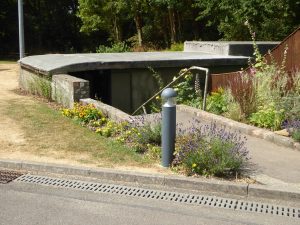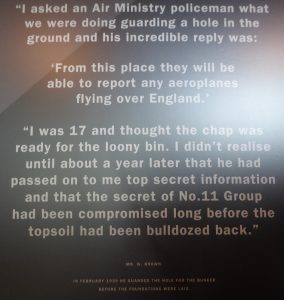 The Dowding System
Sunday 15th I went to Wimbledon with friend Vanessa. I really enjoyed it – so well organised and I had strawberies & cream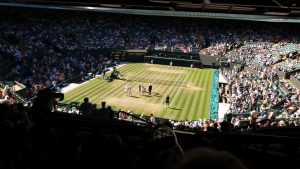 Uxbridge house prices!!!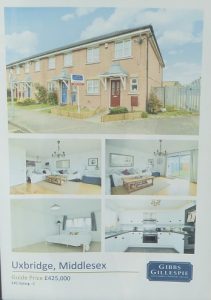 West Drayton towpath had obviously had money spent on it in the past but is now disgraceful, cans bottles and rubbish and right outside some very smart apartments. If I lived there I would complain to the CRT.  We are now keen to leave the London canals.
We moored above Denham Deep Lock and met Phil who stopped to chat.  He came back, with wife Sue, the following evening when we moored up at Blatchworth (Rickmansworth) alongside the extensive Aquadrome.
Stopped to visit the Rickmansworth Museum which for several years was the home of William Penn. Glad to find a town with a Waitrose!
The Church has been jointly C of E and Methodist for many years, and is the very first church we have seen with a library! Hilary take note!