We made an early start to take advatage of a sunny morning, A slight  delay occured as the bow was aground in shallow moorings. A bit of pushing with the pole and a touch of reverse finally got Matilda moving. We filled up with water as we needed to do our laundry en route. Church lock with its damaged paddle took a considerable time to fill but helped by a couple of canoeists developing their portage skills. Hope to see them in the DW race next Easter!
We have sailed under 100 bridges since joining the K & A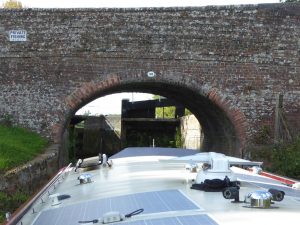 Once near Crofton, surprisingly there was space to moor. In fact, there are 6-7 excellent moorings. As today was Heritage Open Day we really expected more boats to be here. So on to see the Crofton Beam Engines.
Crofton's chimney is a local landmark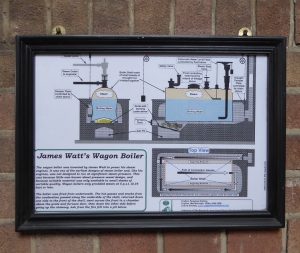 1812  Boulton & Watt and 1846 Harvey of Hayle
The original custom made spanners are still used today.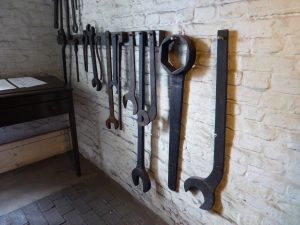 The clock came  from Honeystreet and is at least 200 years older than anything else in the Museum. It takes 28 minutes for the hand to travel from 12 to 6 and 32 to reach 12. So not too accurate!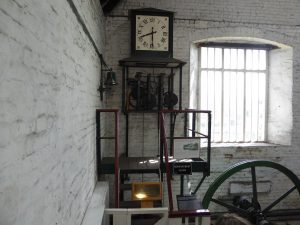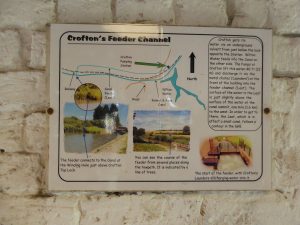 The water used to enter this tank and then flow along the leat to the summit
Today there is an electric pump and a pipe to get water to the summit. If you want to find out more then there is a steaming day 23 & 24  September or look at their website:
www.croftonbeamengines.org
After sheltering from a sudden downpour we commenced our  vertical wet walk via Wilton Water up to Wilton Windmill.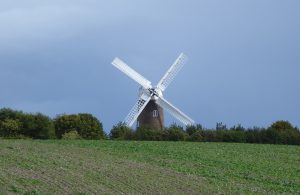 Baking suggestion once you have purchased your windmill ground flour: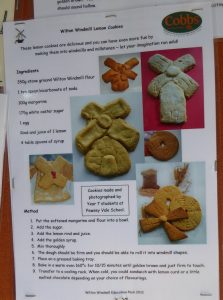 Views from the roman road that leads back to the canal.