Hungerford Marsh Lock had a gate open but as we progressed we noticed the water level had fallen. Many of the lock gates were leaking and it was very shallow.
You can see the watermark indicating the normal level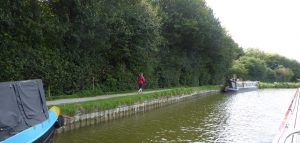 I walked 7.61 miles checking each lock had sufficient water. Happily we met a CRT guy who knew we were on our way and had let enough water down. Apparently the lock gate at Little Bedwyn had been left open overnight.
Naturally after all this excitement we wanted to moor up at Great Bedwyn. The Visitor moorings held 6 boats so along with 6 others we moored, with difficulty and helped by the next boaters, amongst the reeds before the visitor moorings. Walking the plank takes on a whole new meaning!
As it seemed a little brighter we walked into the Village. This is the post office. Note the gatepost and the enlarged view. What fountain?
There were headstones against the wall of the post office and this notice. I liked "thoroughly cleaned the moon"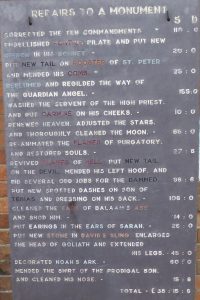 Village homes
This is a lively village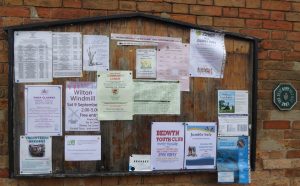 But what we liked most was this notice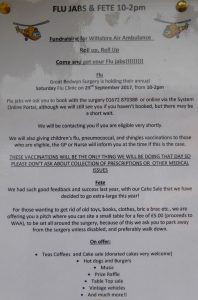 Should all GP surgeries do this?
From the bridge one way lies the station and the other the wharf with the Bruce Trust boats
And this is the first lock we face tomorrow Church Lock No 64 with a damaged paddle. It is being repaired on Tuesday and Wednesday.