We left Marlow the following morning and had to do a very quick reverse and turn as the sign indicating the channel at Poison Island was not very large or obvious!
The Regatta course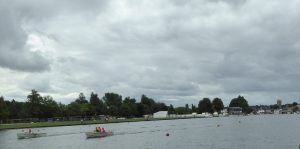 Riverside boathouses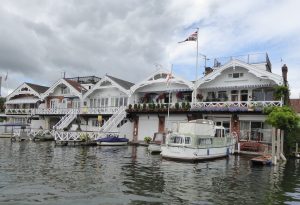 Rain began just before 11 o'clock so we were pleased to moor up by the park in Henley. Mooring here requires you to use the parking meter in the car park. Quite novel!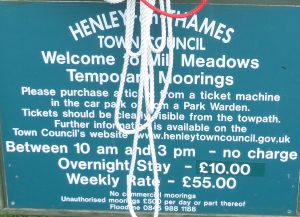 We had a wander around the town and had tea at the Chantry House of the church
High Street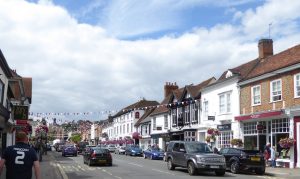 On Monday morning we went to the Rowing and River Museum. For those fans of The Wind in the Willows then the WITW exhibition in the museum is a must see. The models are exquisite and the audio guide tells you the story as you progress.  I was impressed.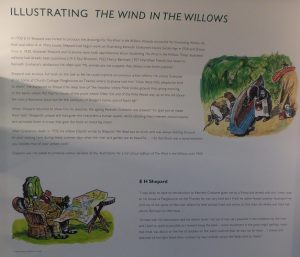 Such a sad ending…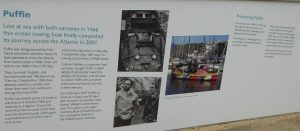 The upstairs galleries were quite interesting with a part model of a trireme, info about the Olympics etc We spent the whole morning there fortified by tea and cake in the cafe.
Then it was off to the cinema to join all the other over 60's to watch Dunkirk. I didn't find the film all that entertaining. I just thought of Lewis Bramley (younger brother of my Great Grandfather) who having survived the First World War, died at Ypres holding the line so the evacuation of Dunkirk could go ahead. A much more interesting story. I have to say that Mark Rylance takes a good role as the little ship skipper.
I liked Henley. It has many independent shops and some fine old buildings. It also has a Waitrose!