Hungerford is a very nice little town with a station and a large Tesco! It has a classic wide high street with cafes, baker, butcher, pubs etc.
If you enjoy antiques then visit Hungerford. The Antiques centre on High Street
And just across the road
And on the corner of Bridge Street and A4 is Great Grooms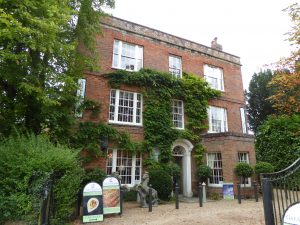 This painting caught Tony's eye
I spotted the cigarette cards just like ones I inherited from my Mother, with a price tag of £495.00. Can't remember what I did with them………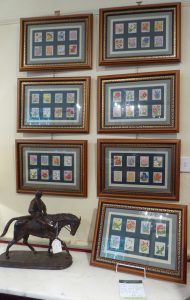 These rooms were akin to visiting a stately home. More treasures than the National Trust!  Just full of beautiful objects. We managed to curb our retail therapy impulse!
Tony liked this too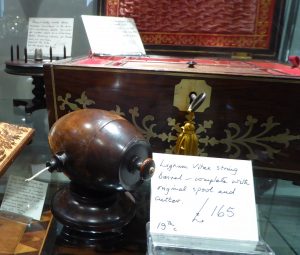 The Bear Hotel is very comfortable. We stayed here for mu birthday many years ago and the fire alarm went off in the middle of the night and the hotel was evacuated!  Next day we were told the Fire Brigade had found no fire but several spiders within the alarm system!
Rooms alongside the River Dun which then runs behind the Methodist Chapel garden
And under the road to the War Memorial
Can you spot the Trout?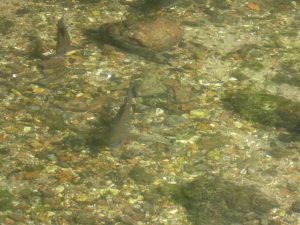 And the Kennet and Avon canal crosses the High Street