We decided to go and collect our post and tried to book a campsite in Buxton so as to be reasonably close to our personal post office in Cheshire! No luck at Chatsworth either so eventually we made a booking at Poolsbrook, Staveley in Derbyshire, convenient for Bolsover Castle (this is where Lucy Worsley started her working life) and Chesterfield. This site was very smart and well organised and is in a country park constructed on the site of the old colliery. Tony was pleased with the location as he would be able to explore a canal he had never travelled by water!
I have driven past Chesterfield's crooked spire for many years always promising that one day day I would stop and visit. It was well worth making the stop.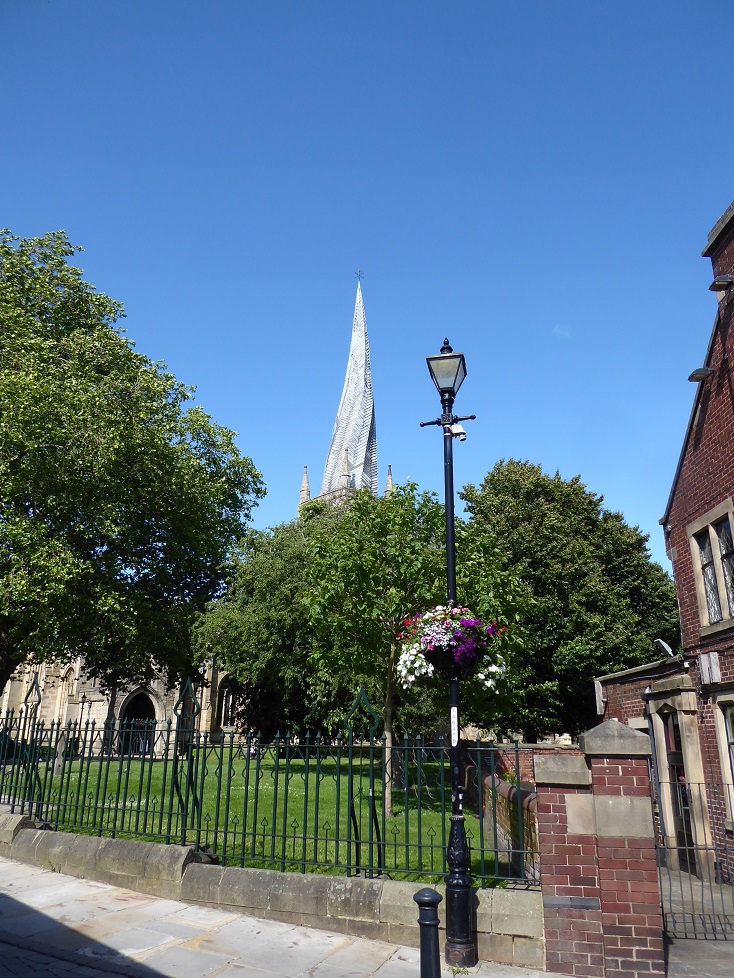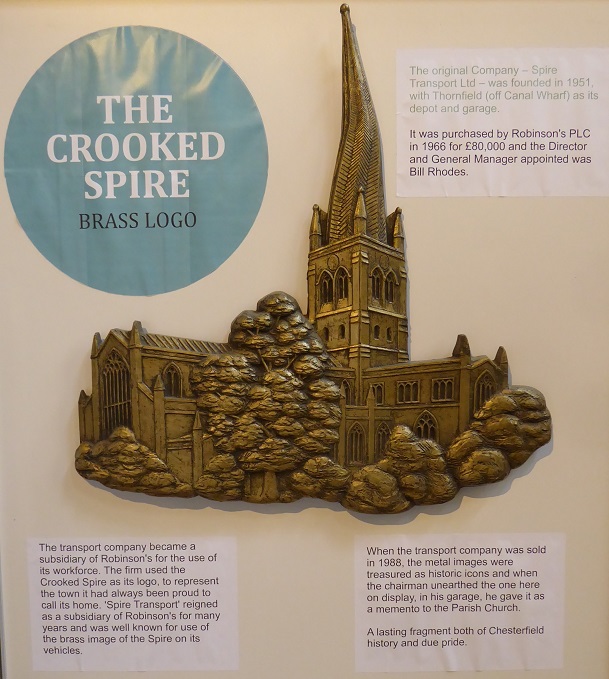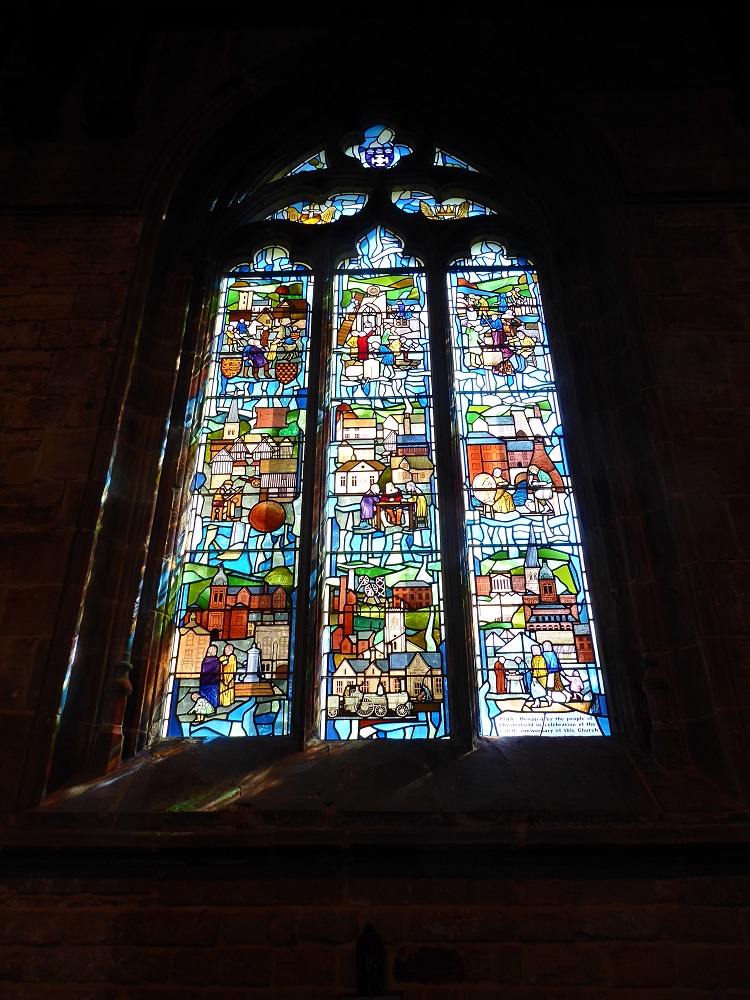 The stained glass within the church was quite surprising – many different ages and styles but this modern one caught my eye as it shows the many industries, trades and crafts of the past.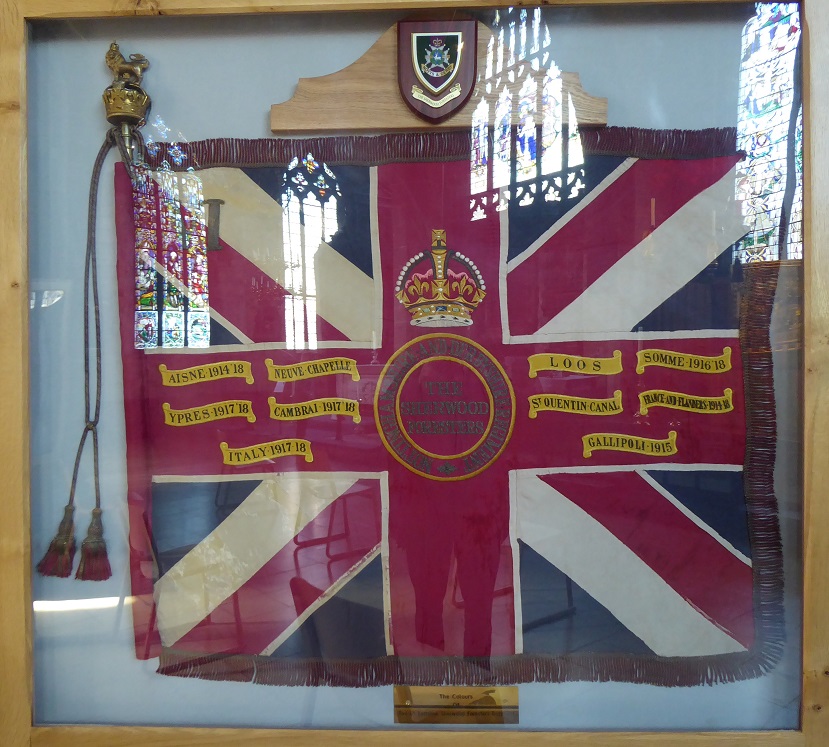 Many of my ancestors fought in the Sherwood Foresters, This is the colours of the 6 Battalion. Below a view looking towards the altar.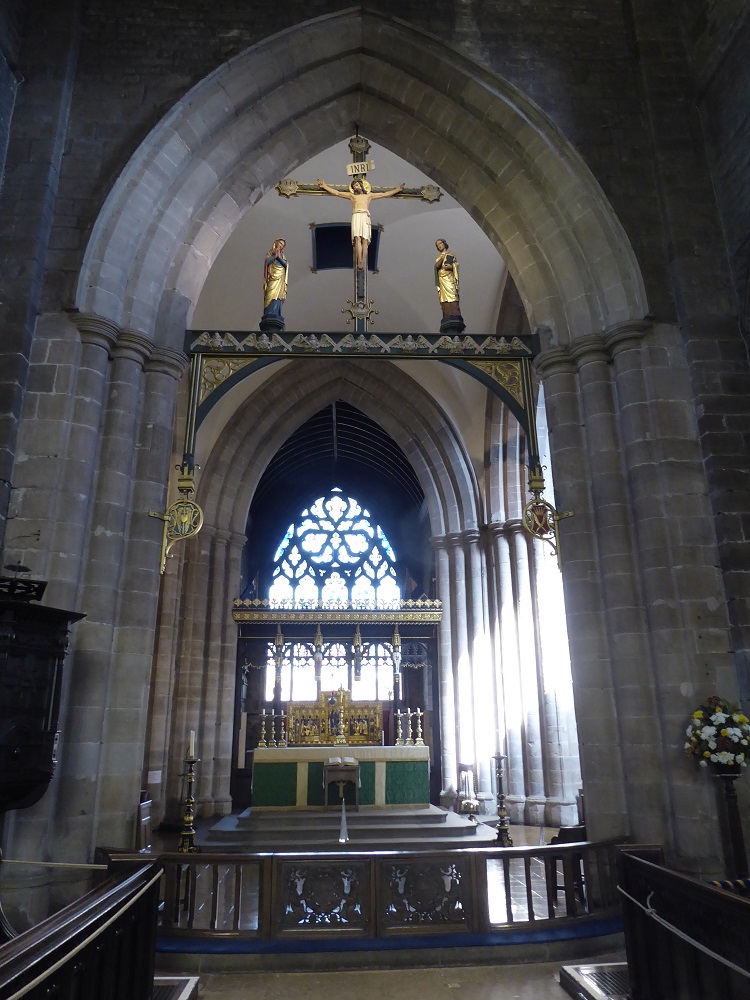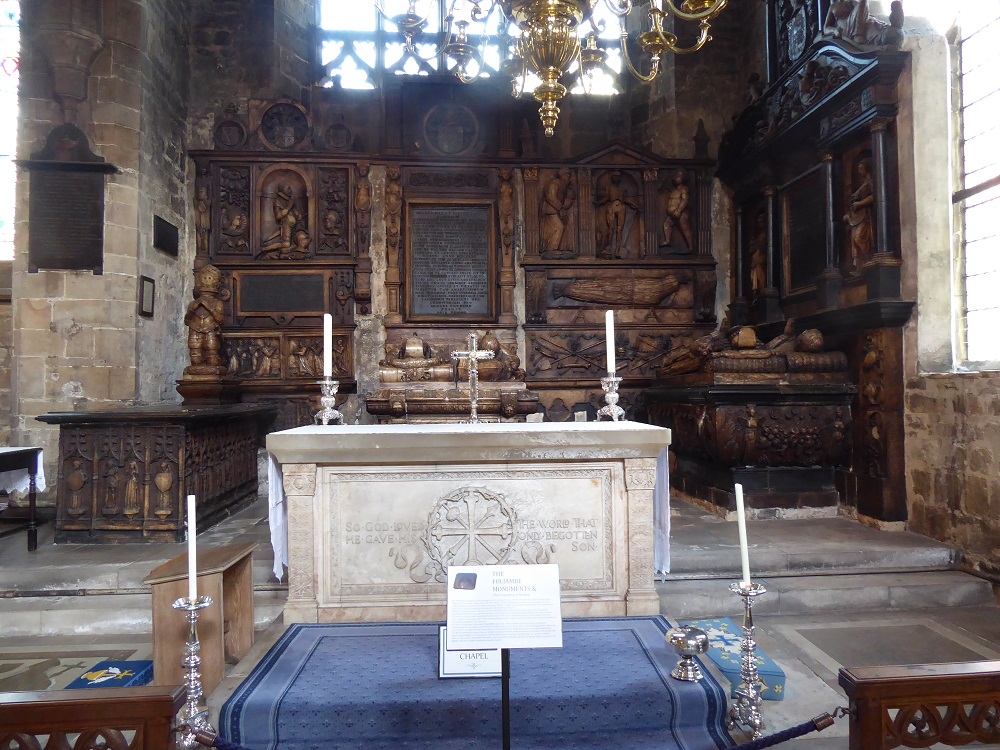 Some amazing carvings. All in all well worth visiting and an extremely warm welcome. Sadly that social distancing meant we couldn't climb up the steeple for the view, but it's a good excuse for a second visit. And great satisfaction when you leave having learnt something new. See below!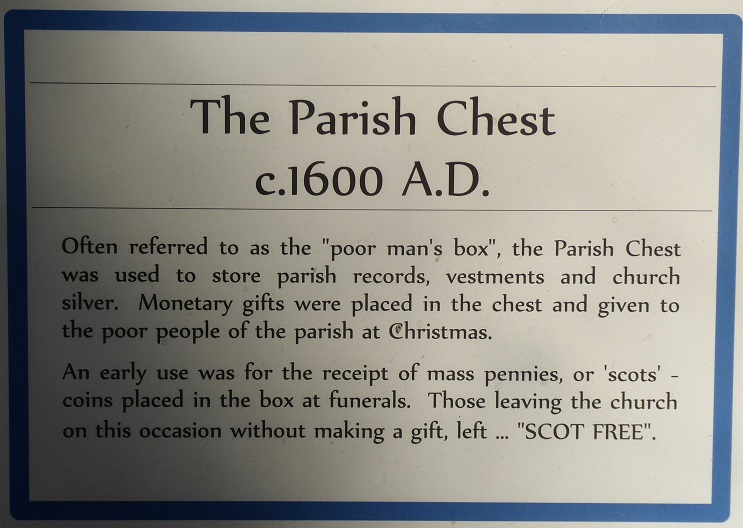 A vast market area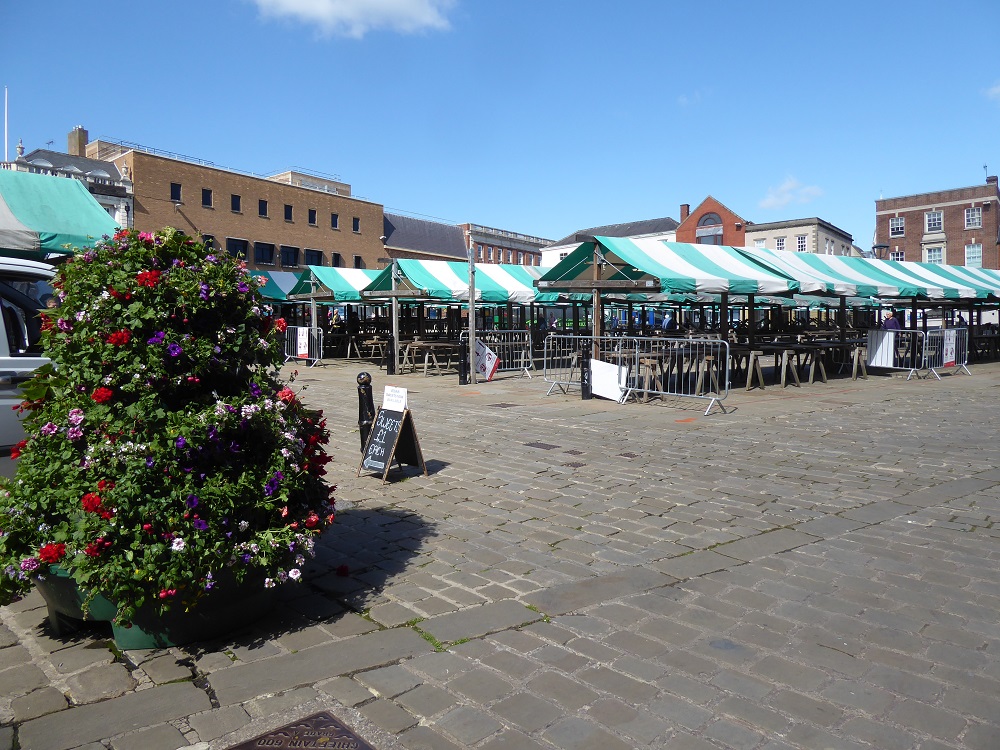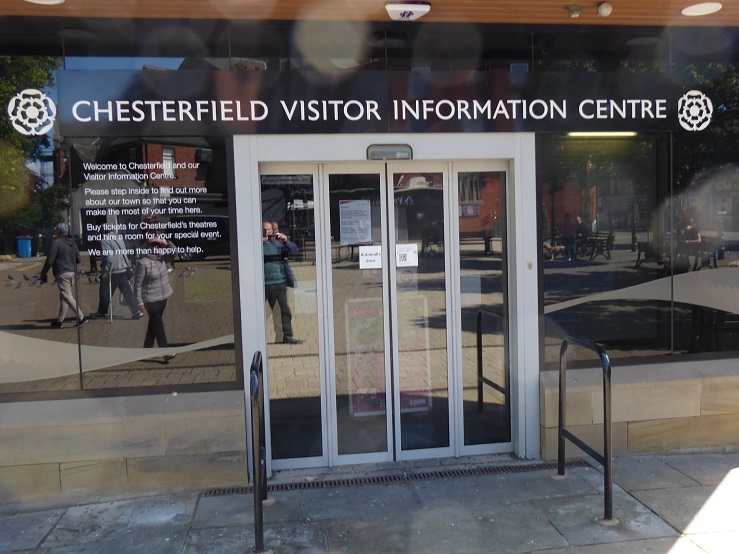 This has to be one of the most attractive tourist information centres. Its' exterior celebrates important people associated with the town.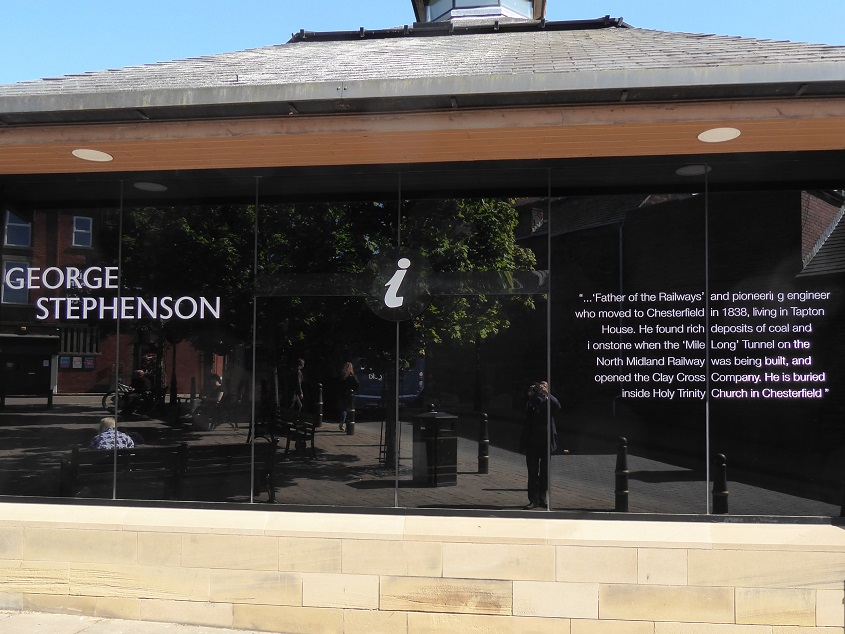 We walked to find the beginning (or end) of the Chesterfield canal. It was a sunny and warm afternoon.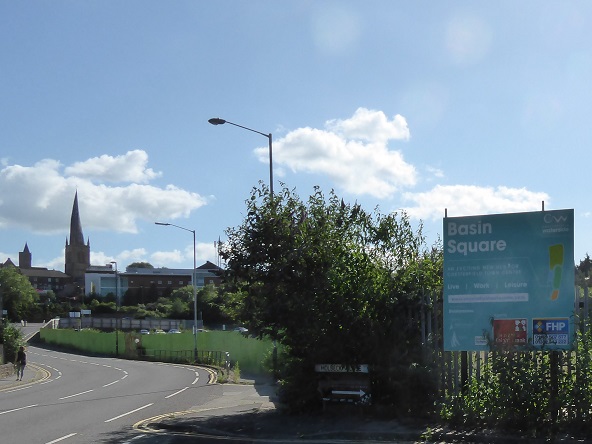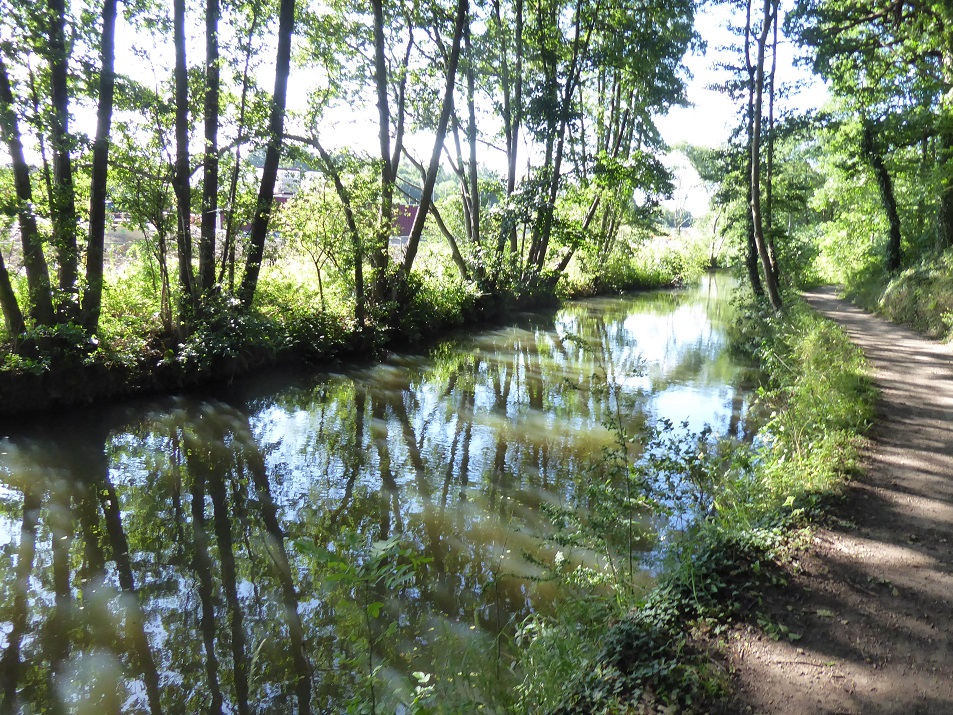 Some tranquil spots. Lads fishing. Nice to see boys doing what boys always used to do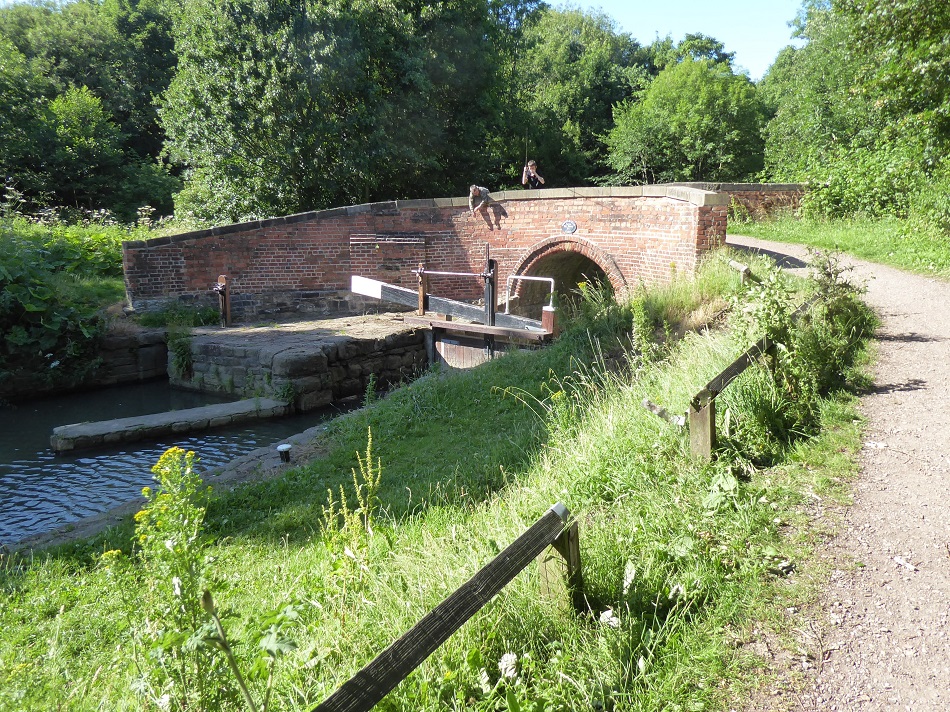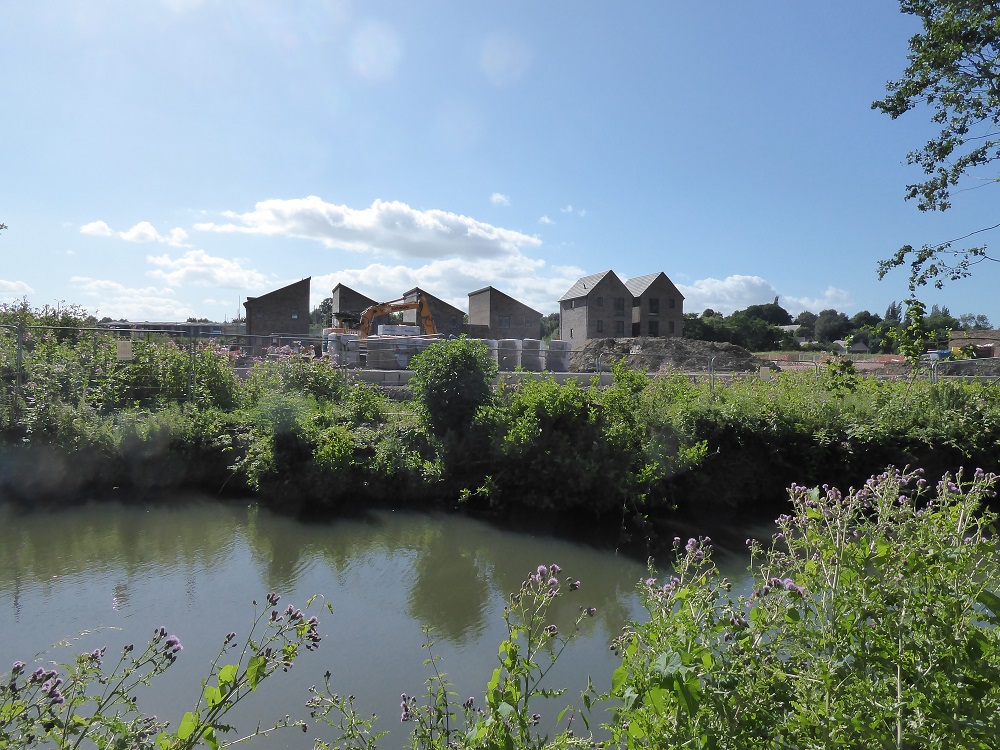 New development.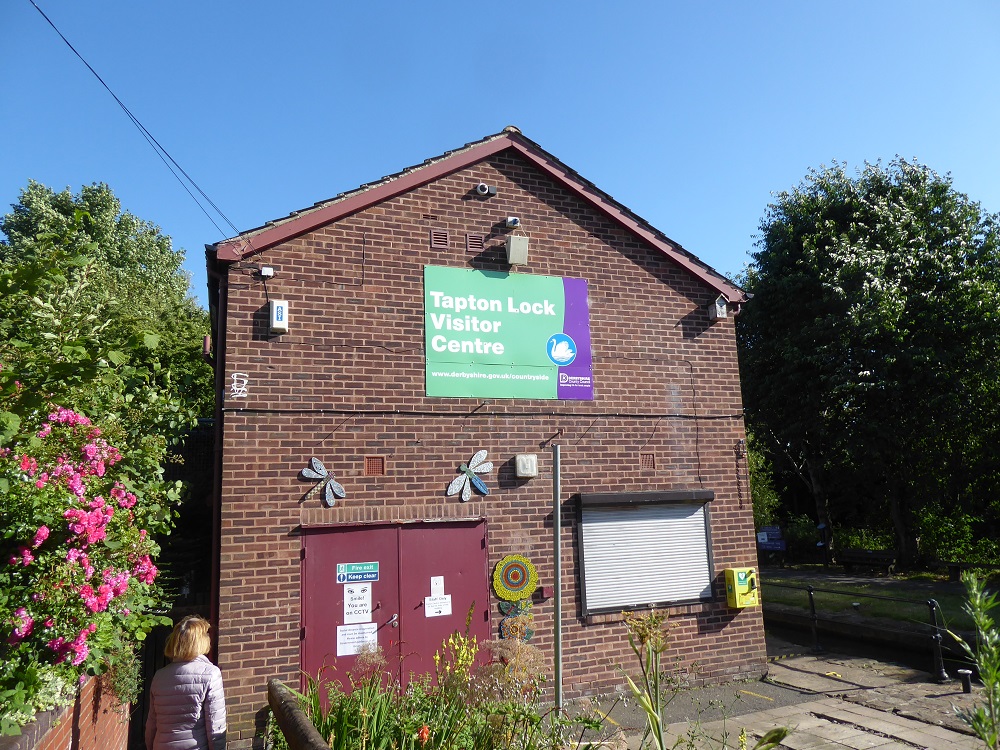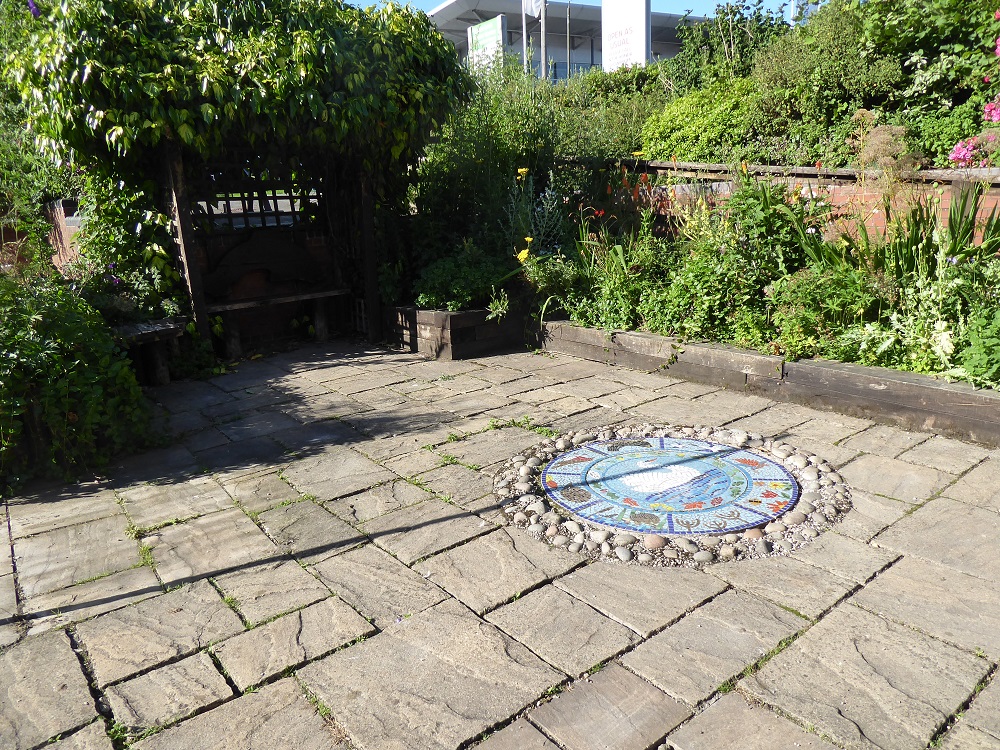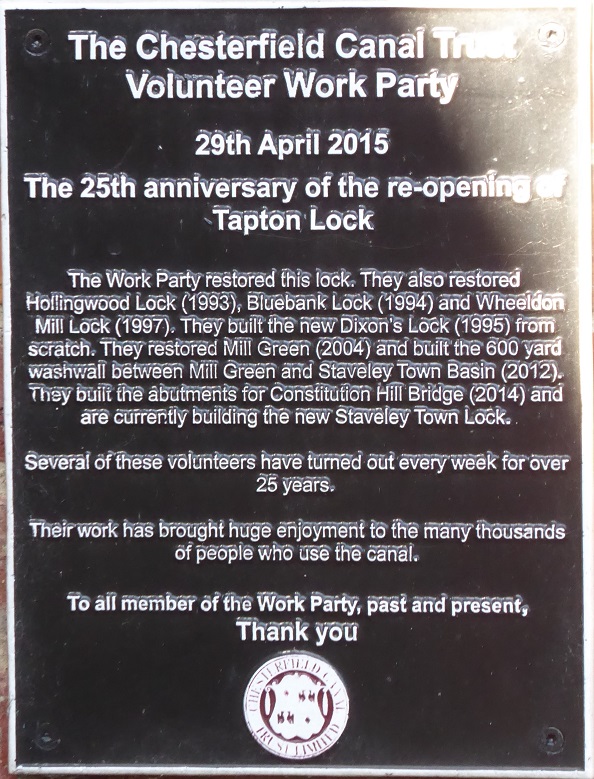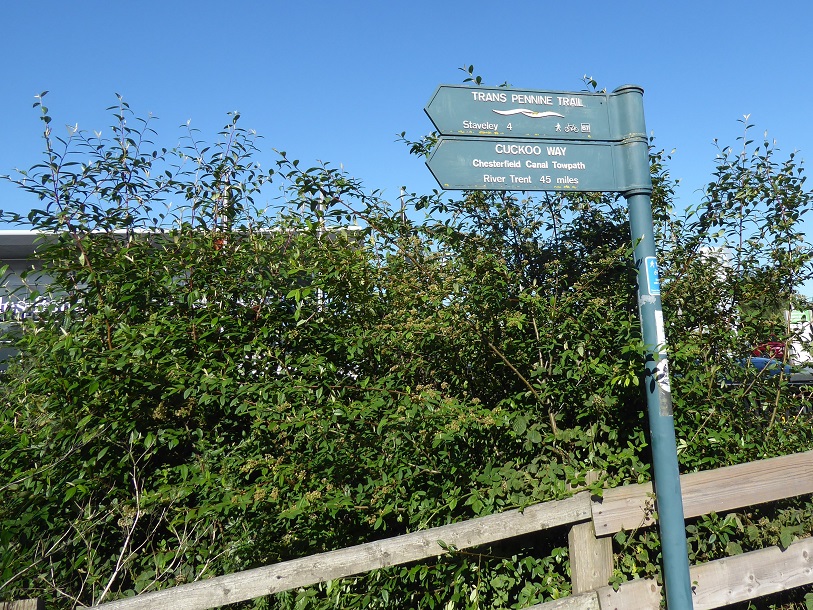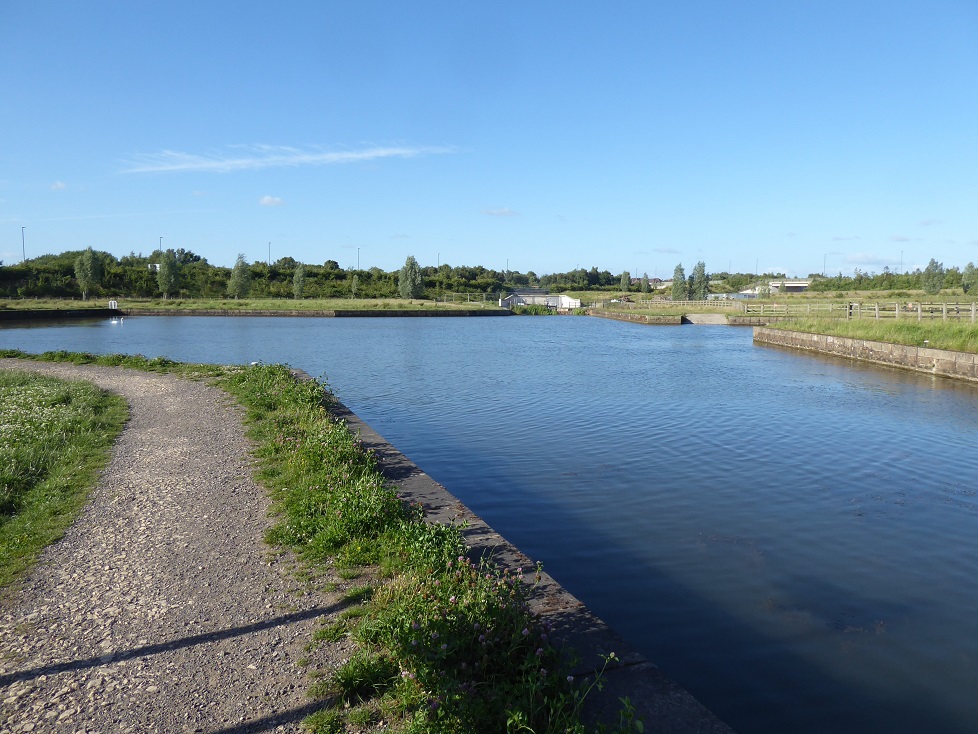 Beautiful mooring basin.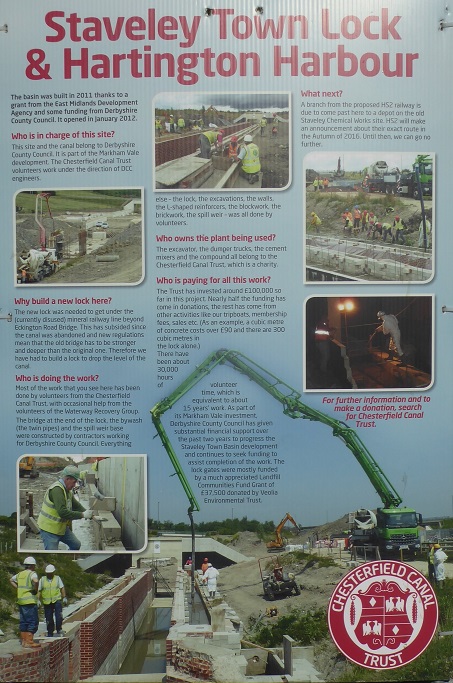 Staveley town lock. This is work in progress as more cash is needed to complete the work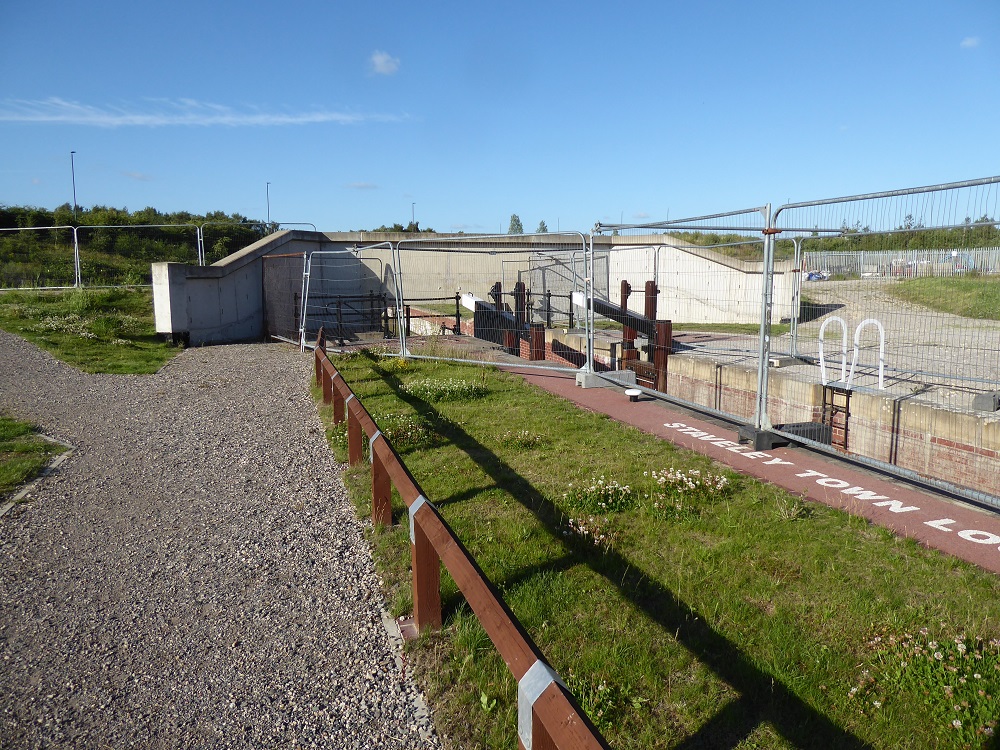 This completes our first day an so back to Poolsbrook Country Park