The photos to prove it!
Entering the Thames from Limehouse lock at 5.45 am on the rising tide.
looking back at the lock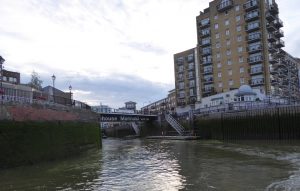 Tower bridge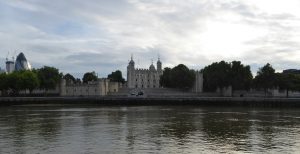 Trying to capture Traitors Gate opposite HMS Belfast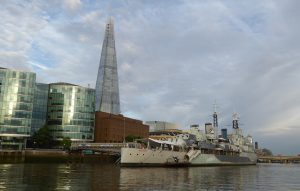 The Monument – site of Great Fire of London 1666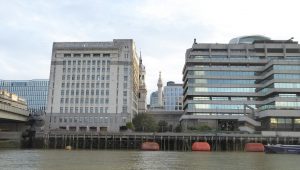 A glimpse of St Pauls, under The Millenium Bridge: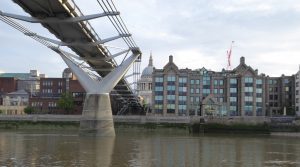 The Eye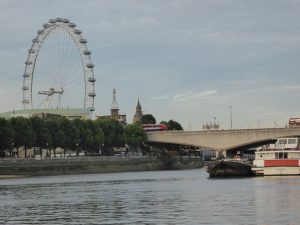 Skyline looking back into the sunrise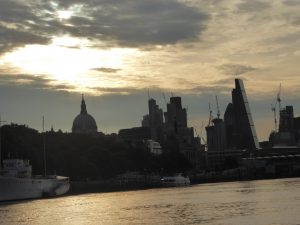 Big Ben and Houses of Parliament, too far to see Claire Perry MP waving.
Harrods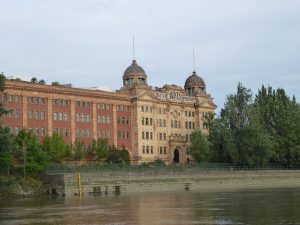 Nice view leaving the high rise behind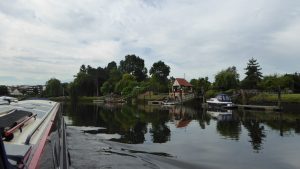 Teddington Lock with its plaque marking the "little ships" that evacuated Dunkirk in 1940
And its well tended gardens with (you will like this Vanessa) dahlias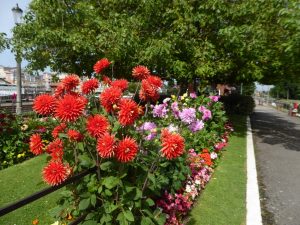 Riverboat in the lock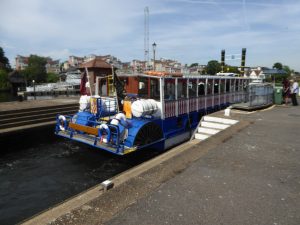 Matilda moored up in the excellent moorings just above the lock and opposite the weir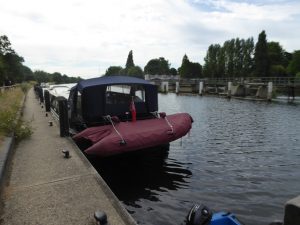 The journey took just over 4 hours and there was very little traffic at that time on Tuesday morning. The PLA charts were a great help, guiding through the correct bridge arches and sides of islands. Also good to have VHF contact and hearing of other boat movements.