Isabel and Simon our resident mallards have produced a family of nine. They love visiting at breakfast time and lunchtime well anytime really in the hope of food.
Various other ducks have visited and one brown one liked sitting on the mat and was always trying to get indoors!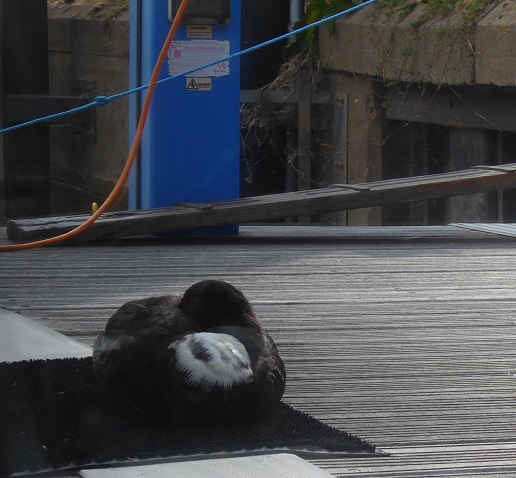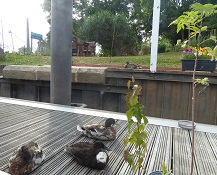 Little Grey Rabbit has had four very lively bunnies.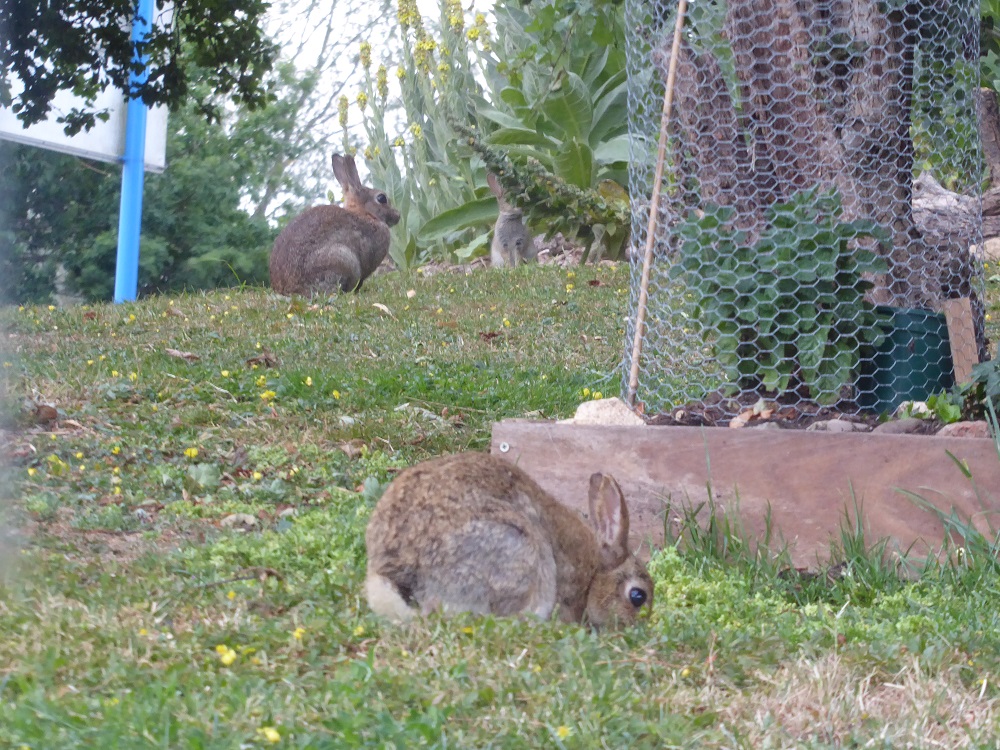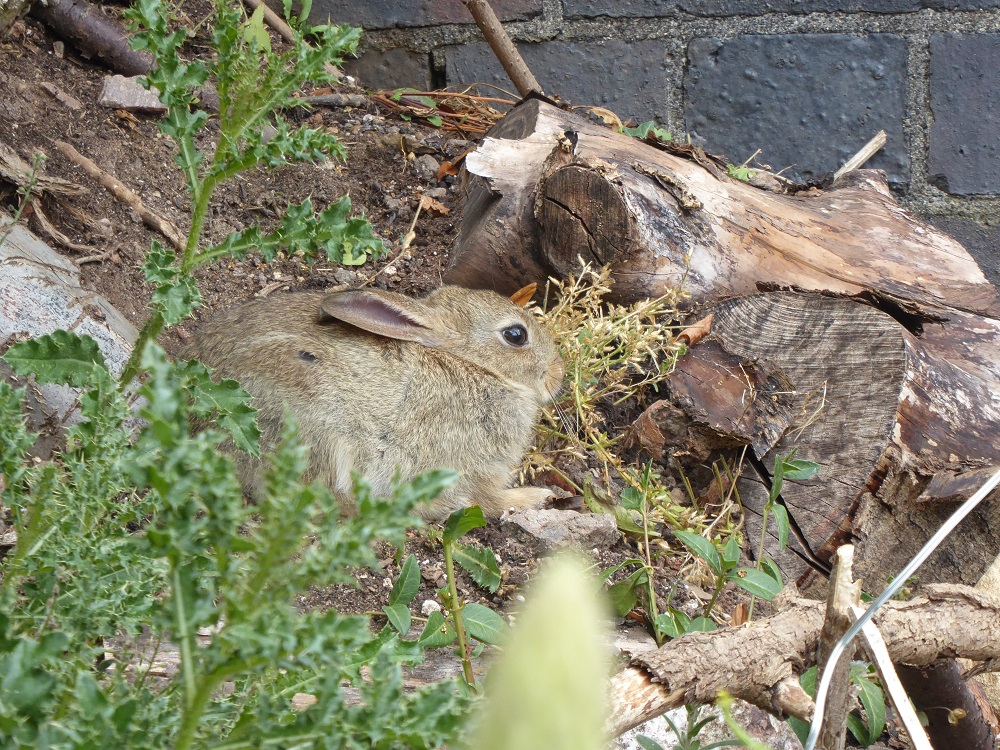 Look how well camouflaged he is

They look very cute but when they decide to eat your newly planted runner be they become a nuisance! I have put chicken wire over the front as the beans climbed up the chain link fence and I couldn't see how this bunny had got in until I saw it leap through the chain link fence Look at this little clip to watch how:
A walk around the Marina one afternoon we caught sight of a reed bunting? Watching too many episodes of Countryfile!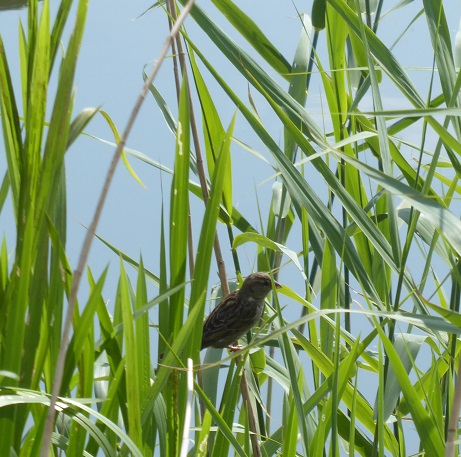 And always trying to get a perfect butterfly shot!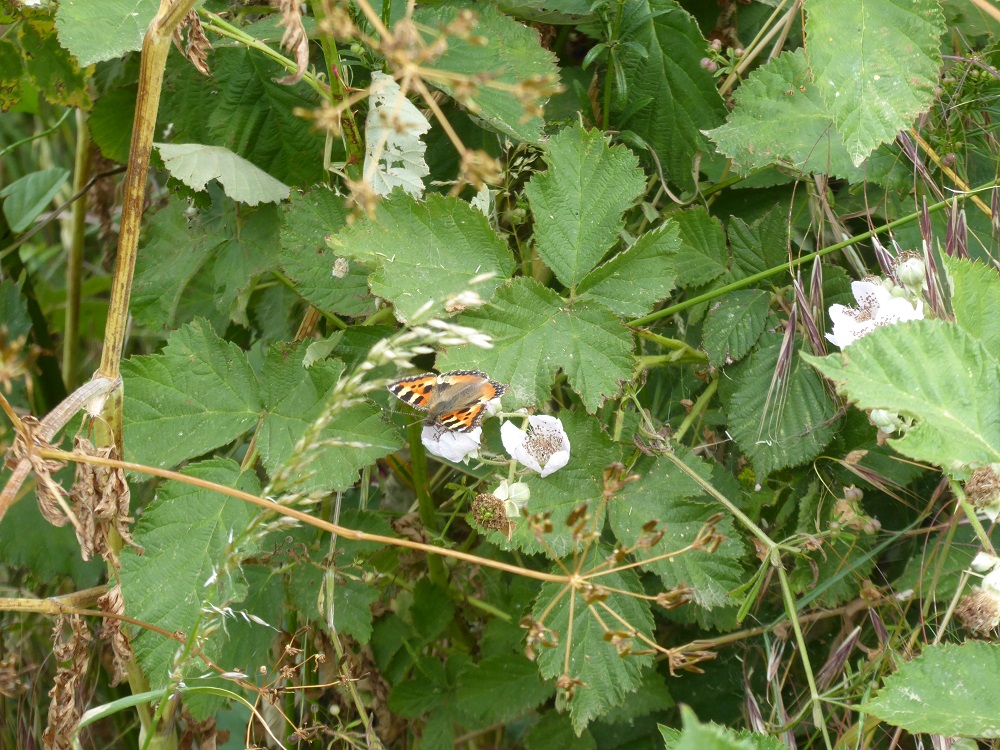 And now for a walk around Tewkesbury. Here is the High Street. Not many people about.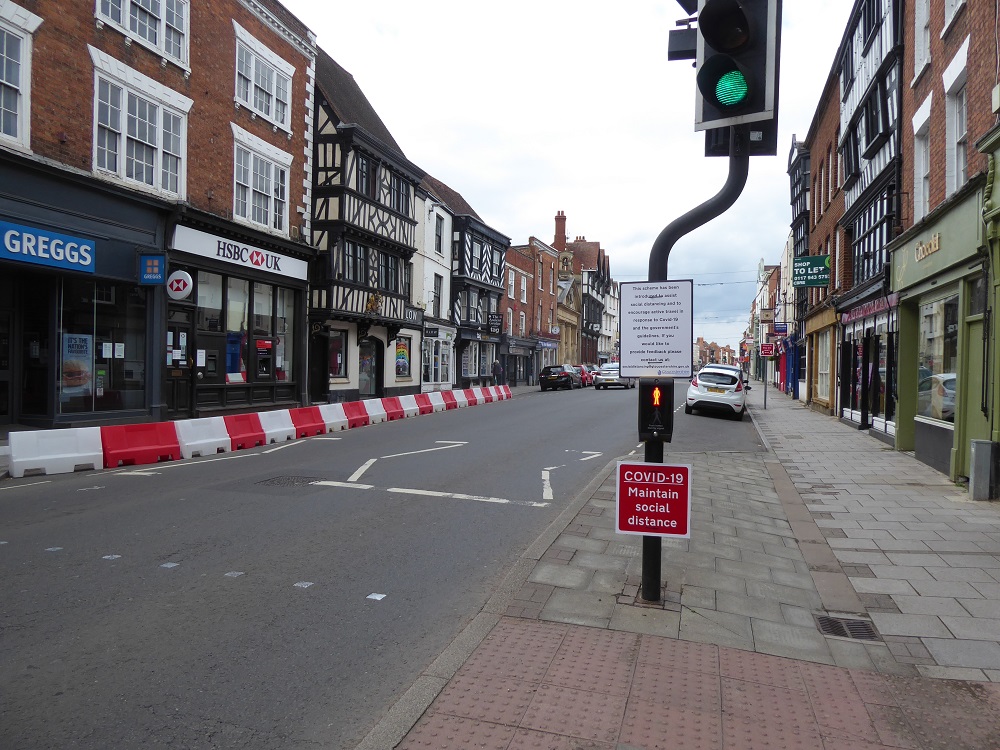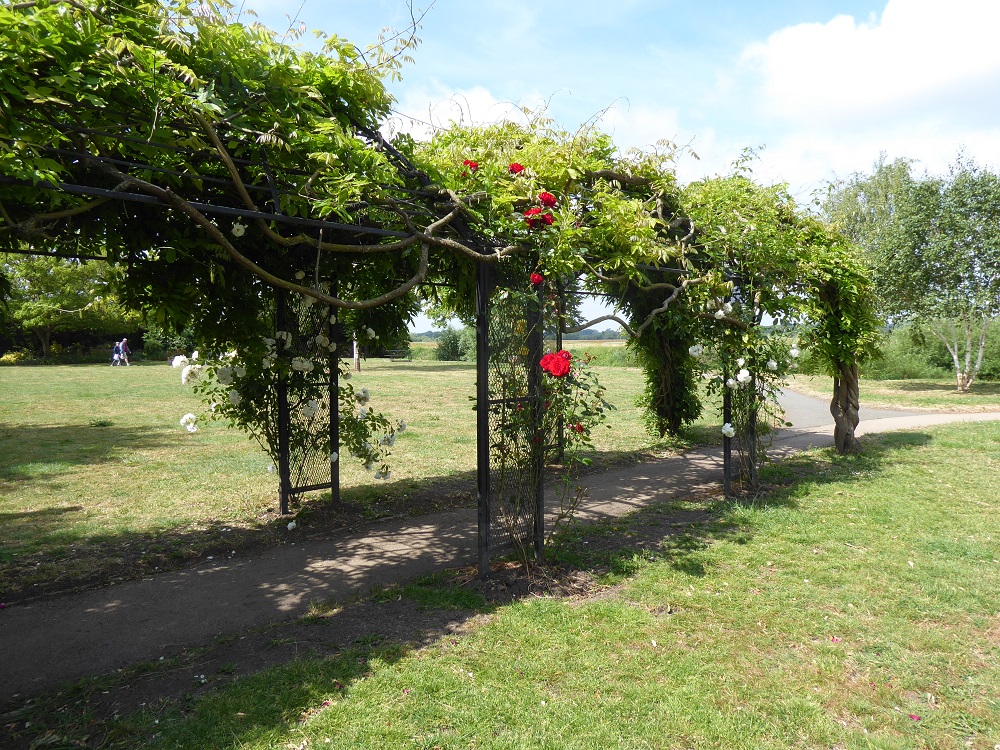 Victoria gardens The arch has wisteria and roses which are unaffected by flooding. And the Volunteers turn up twice a week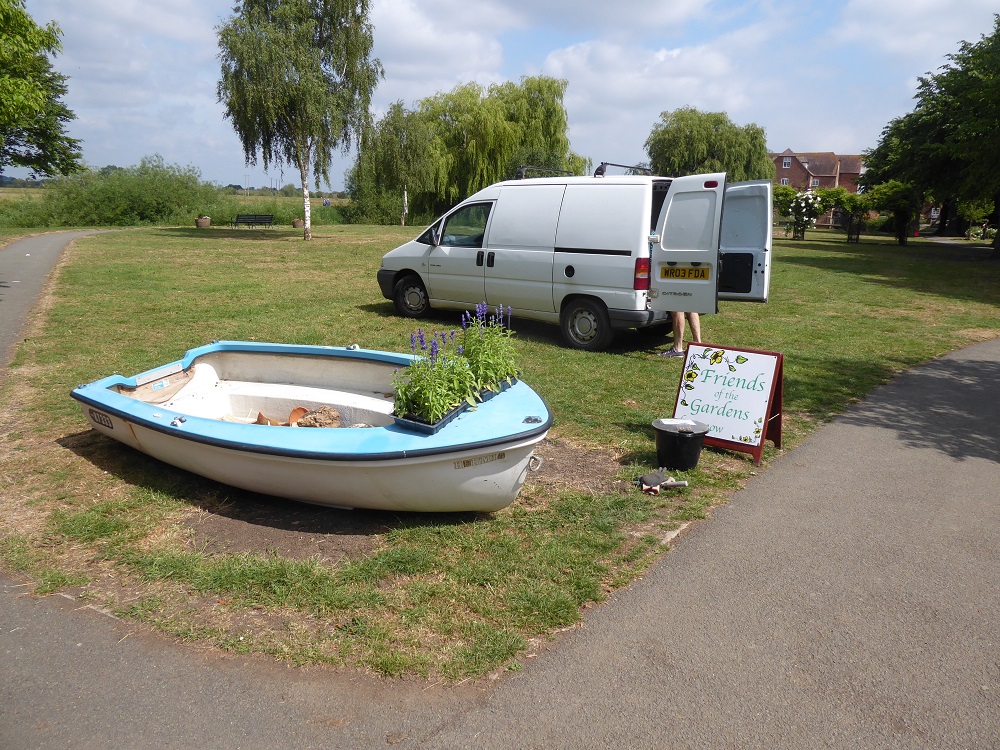 Probably the most photographed scenic view of the cottages by the mill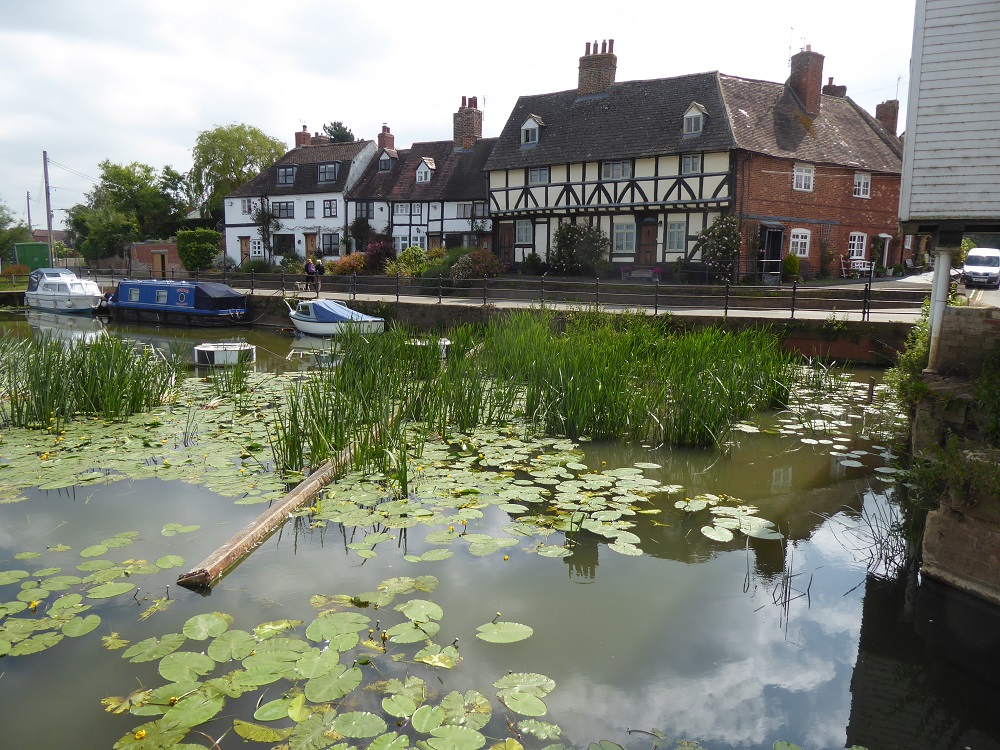 No medieval Festival this year but the hedge has been trimmed and flags are being put out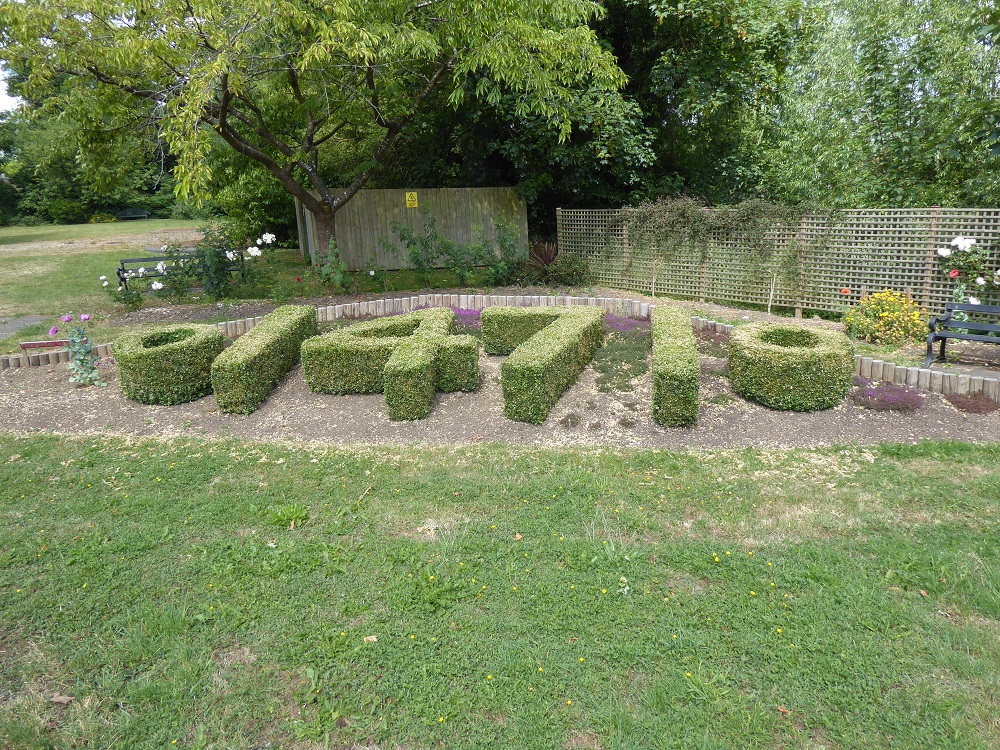 We decided to give Henry an outing and went off to Hereford for the day. It meant for a longer journey we had our own tea making and toilet, as such weren't allowed to be open by then. Happily they have suitable parking close to the football stadium and town centre. Hereford has a charming town centre and lovely riverside gardens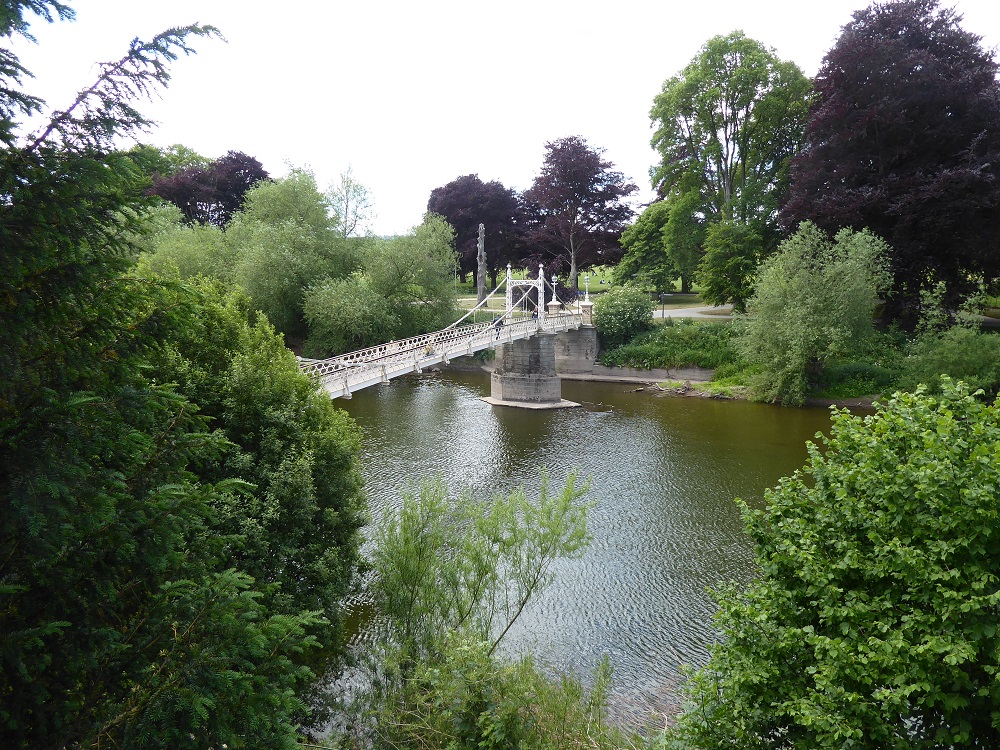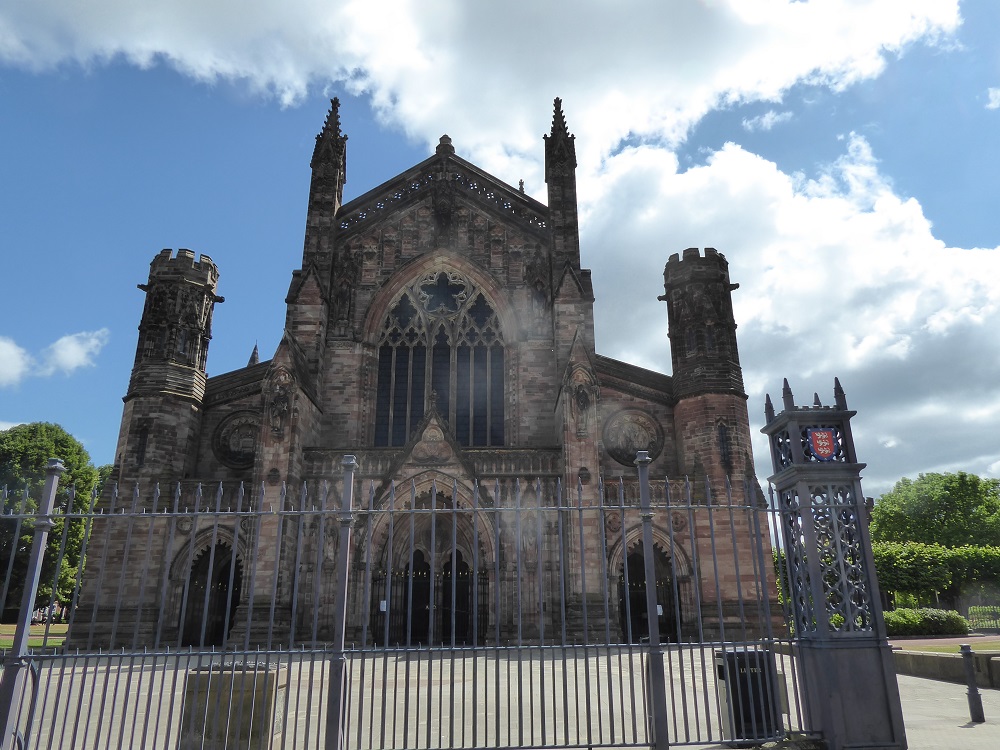 A very striking and ornate cathedral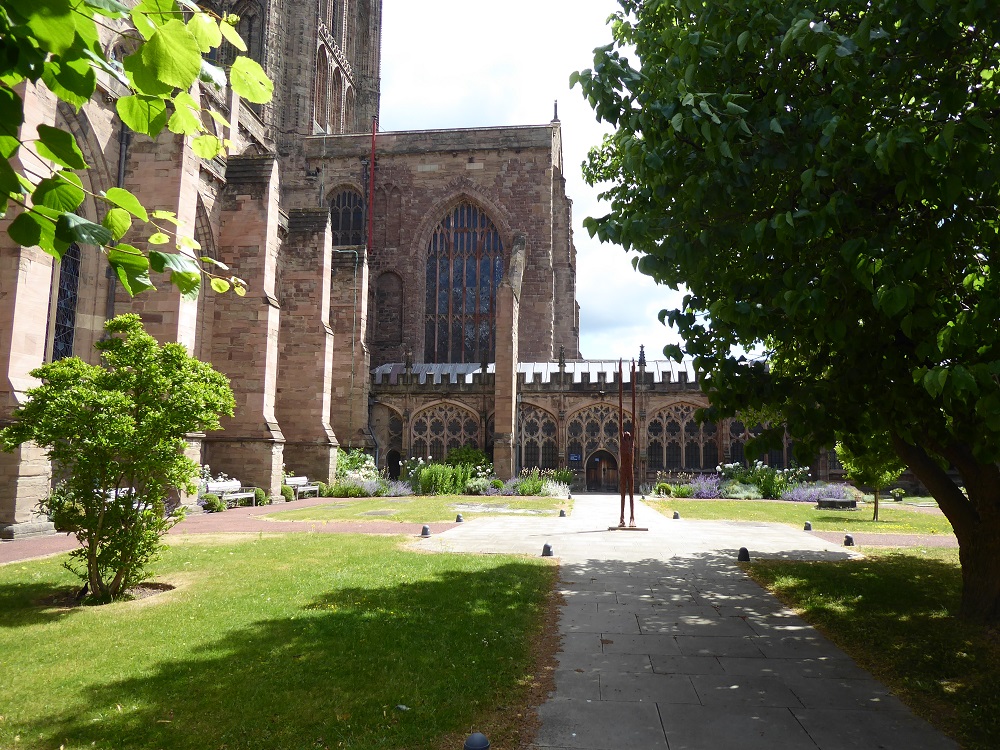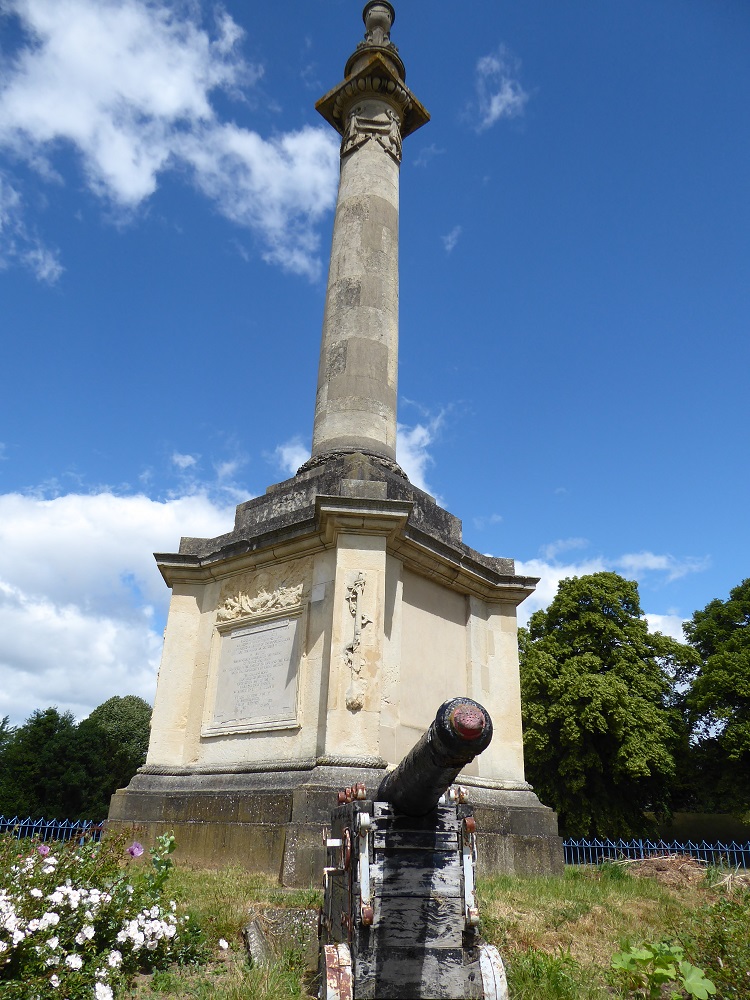 Famous people are celebrated here Nelson above and Nell below