Narrow channel through reeds. Fortunately we didn't meet any other boats.
Entering Newbury we saw our very first shopping trolley in the canal!
Approaching the very narrow Newbury bridge and lock
And of course, there was a hire boat leaving the lock. Notice I am holding the boat on the wooden railings which I then had to climb over to reach the tow path and lock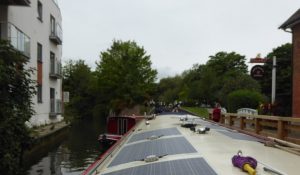 No space to moor so we carried on to Guyers lock about a 25 minute walk back to the town centre. The following day we walked back to Newbury to follow the town trail. Tom Tom registered 10,457 steps so we met our daily target.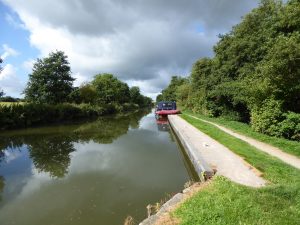 The scenic bit
The waterside park in the rain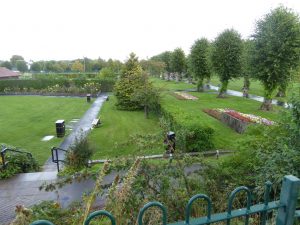 Action to save the canal in the early fifties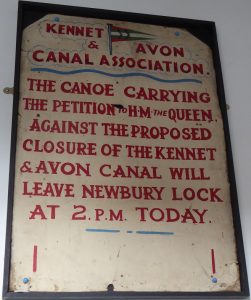 The Museum – the inside is excellent and we met ladies from the Spinning Weaving & Dyeing group. We voted for our favourite article. I rather liked a mohair scarf but Tony voted for the farm. I came away with a half made friendship bracelet!!!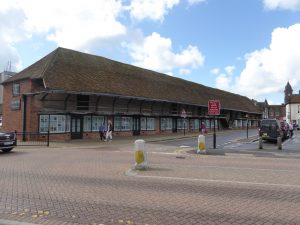 The town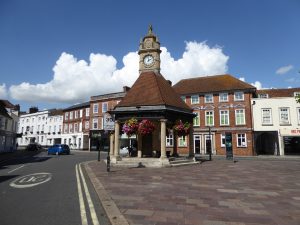 And just beyond my favourite foodstore!
The Greenham Trust have a planned list of events but unfortunately none whilst we were there. On 8 & 9 September it's Greenham: one hundred years of war and peace. www.greenhamtrust.com