Our second sea crossing, coincidentally is two years to the day since crossing The Wash. Not a seal in sight just logs and debris.
Up at 5.45 to be ready to enter the lock at 6.45. Light hazy cloud, 13.8 degrees, pressure 995mb. Lifeboat still moored! Little fishing boat left the lock first. Beware of traffic from Portbury Dock!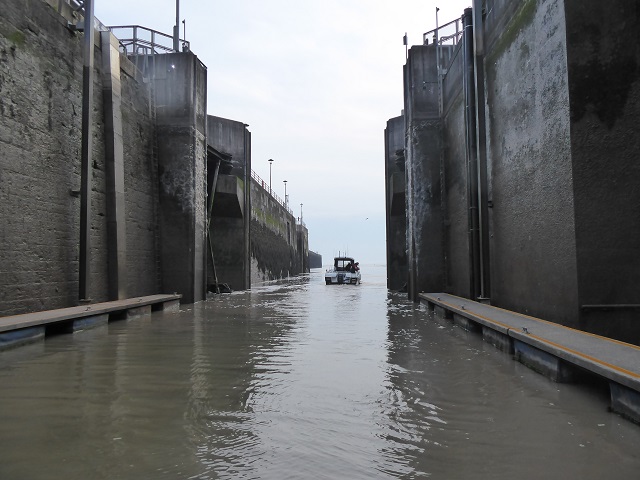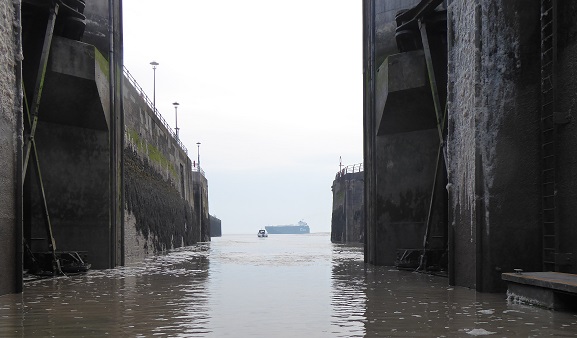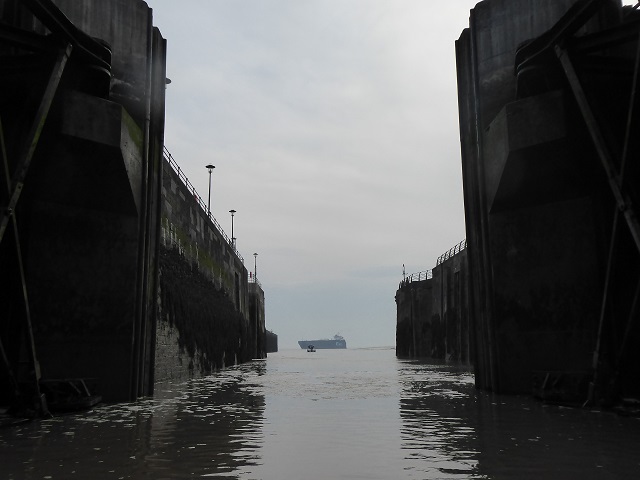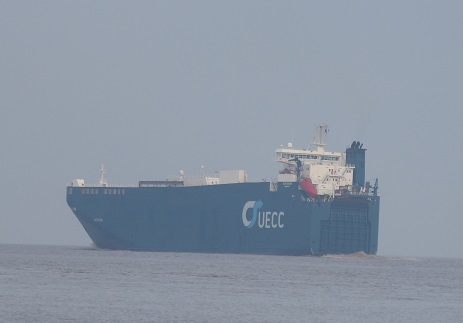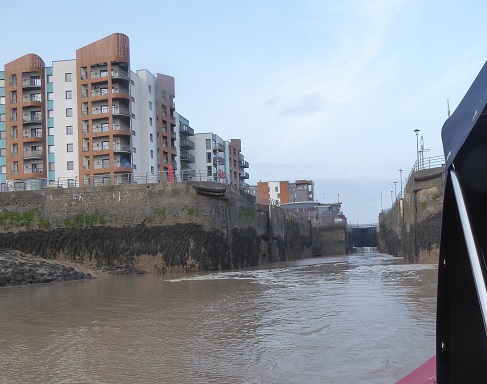 Pilot Carl was in charge.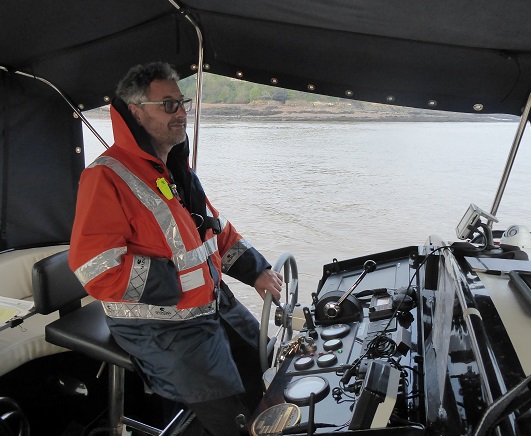 The first bridge to go under was the Second Severn Crossing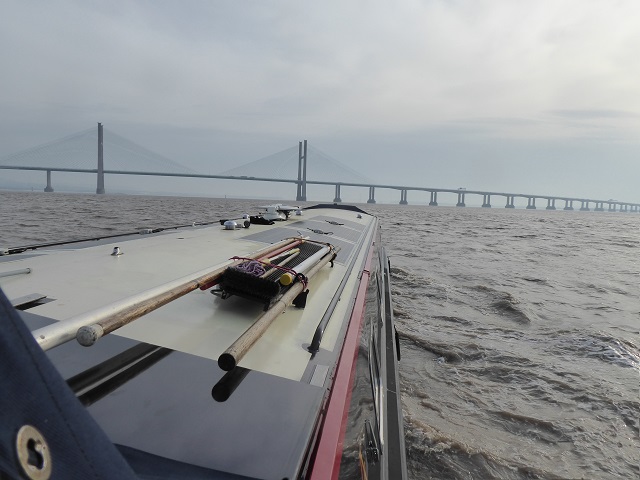 I never realsised how much it curved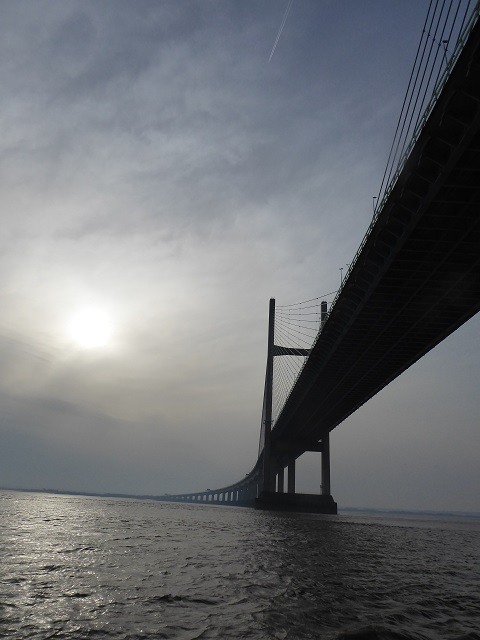 Approaching the old bridge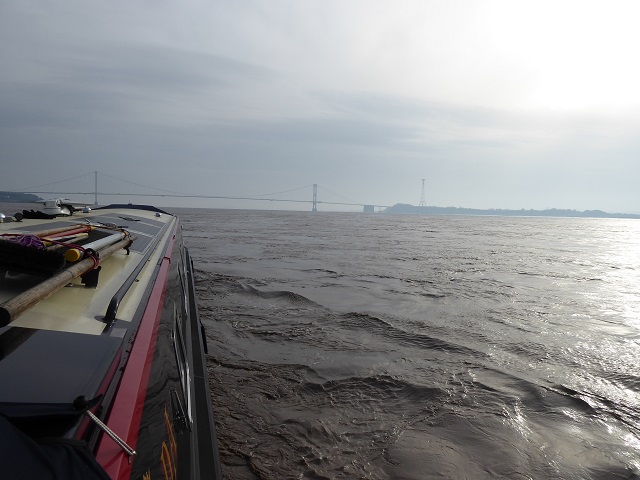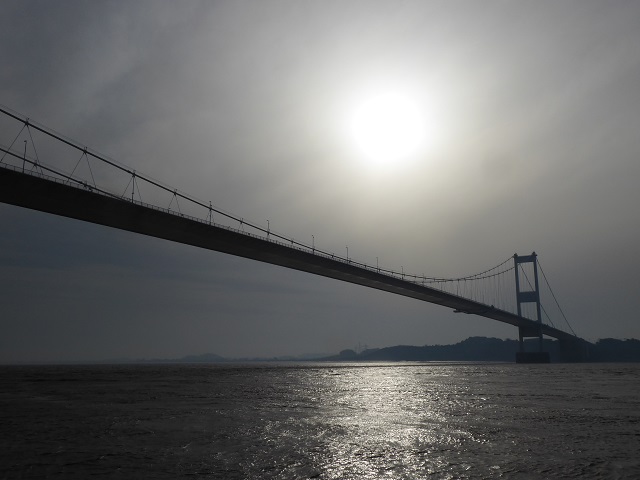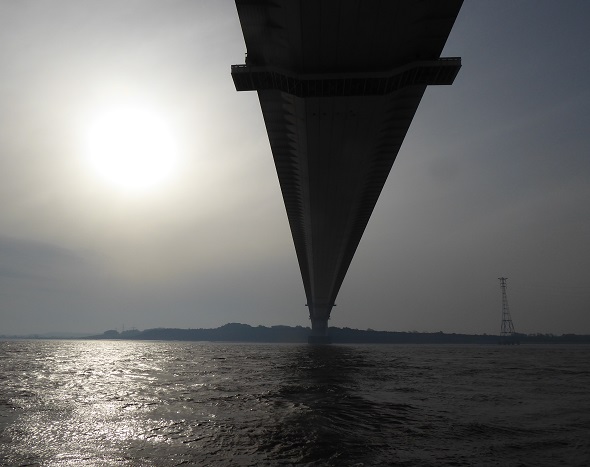 You can just make out the former service station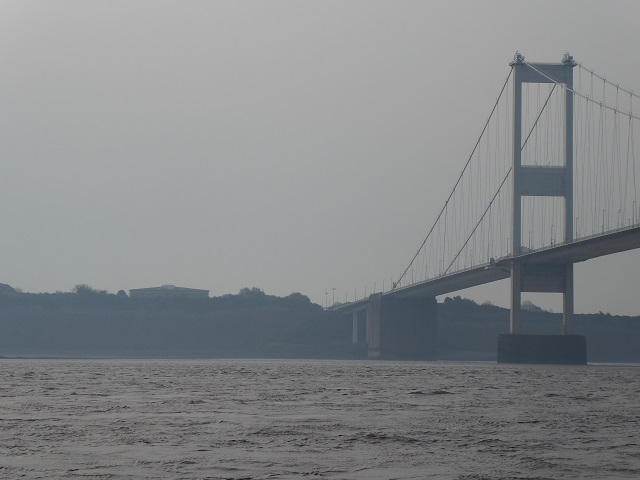 It was turned into offices and Tony worked there for a while. I suspect he spent some time gazing out to sea!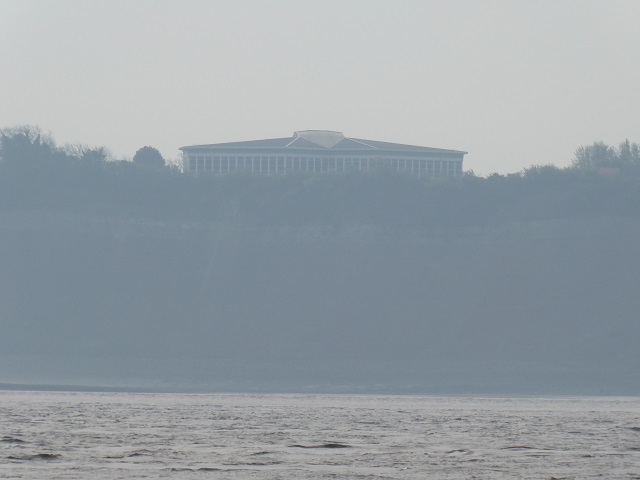 The sea was reddish brown thanks to all the mud. The tide at Avonmouth was 12.9 metres, that is forty two and a half feet! This is higher than normal!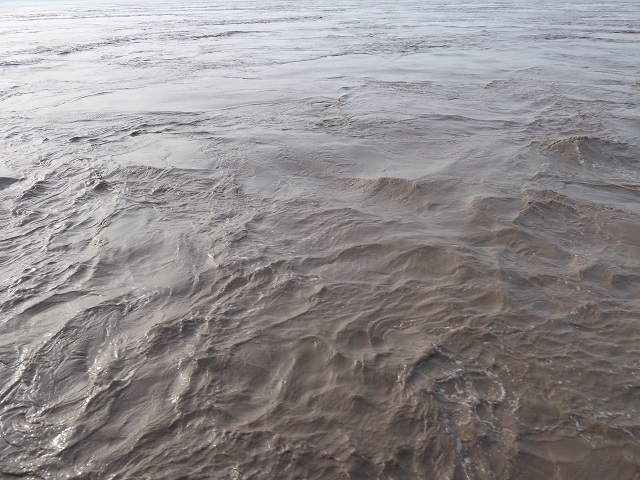 Approaching Sharpness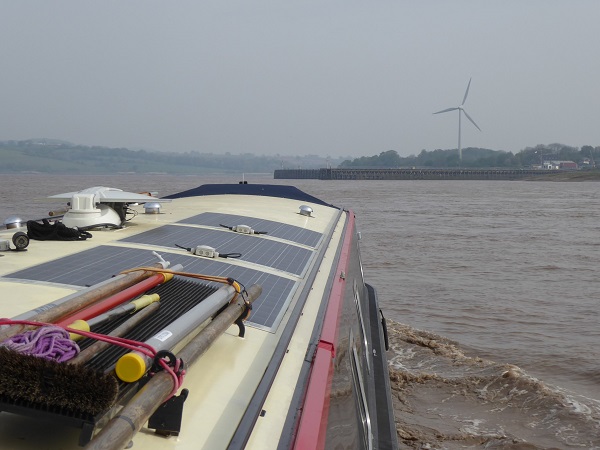 Notice how Matilda is coming into the lock entrance at an angle and at high speed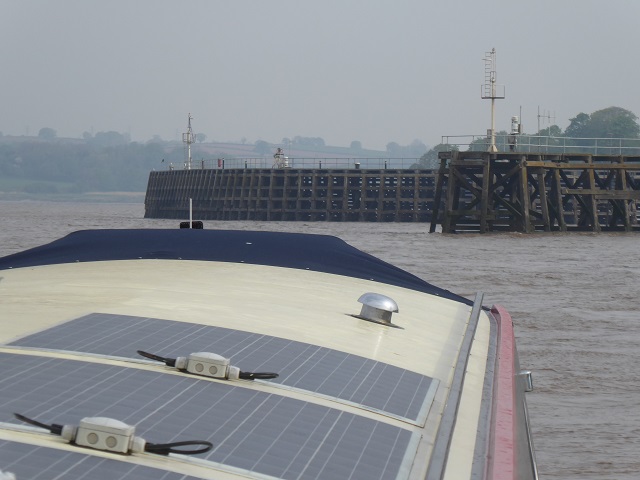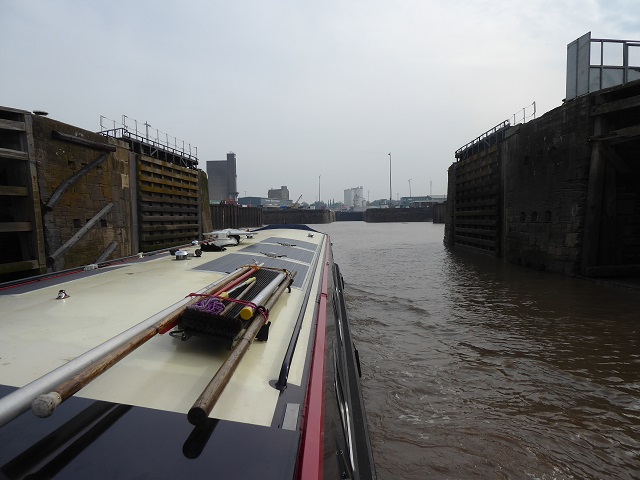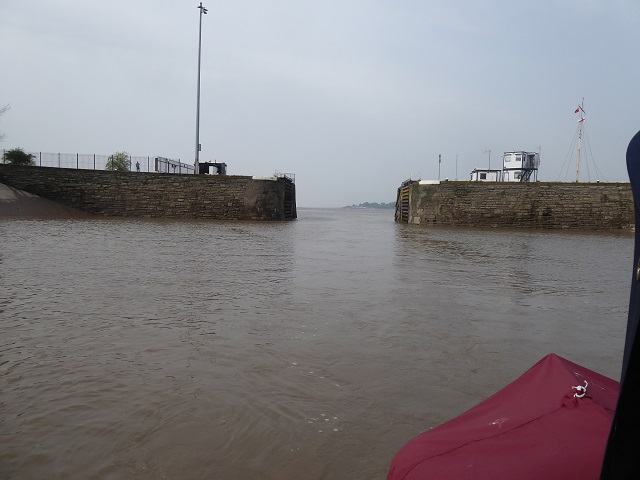 Ropes are lowered down to secure the boat. Matilda is in the smaller lock below not the one above which is for huge ships. It takes 1 hour 20 minutes to fill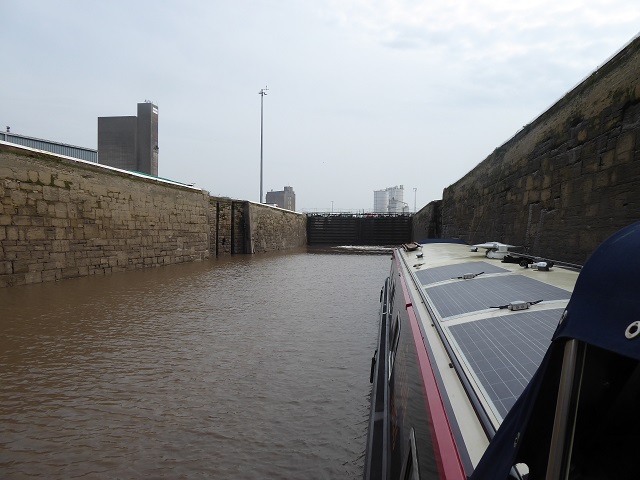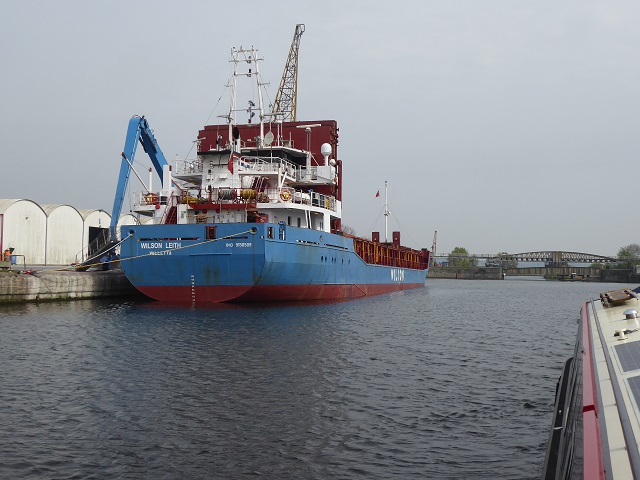 A bridge swing to leave the docks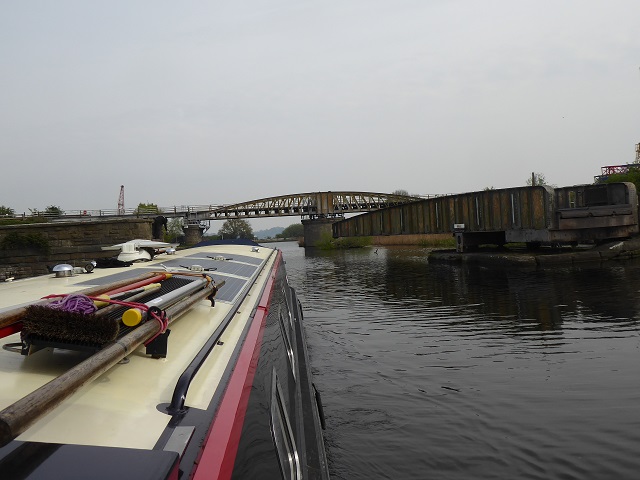 Sharpness Marina
Moored up on the Sharpness Visitor Moorings at 10.28. Able to relax now although it was a very smooth voyage. Definitely needed a pilot. Thank you Carl. He even gave us a plaque!