An early start departing at 7:41 to be ready for the 8.15 Bridge swing. Picked up Pilot Steve at Cumberland Basin ready for the tide to be ready. Eleven yachts and Matilda waiting…..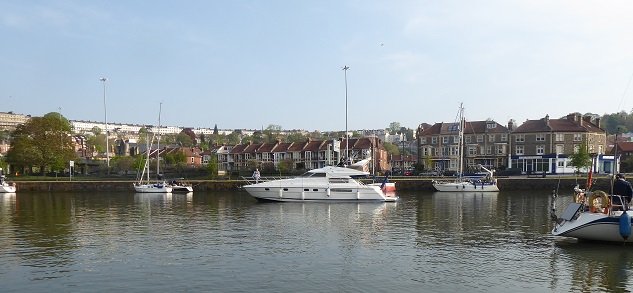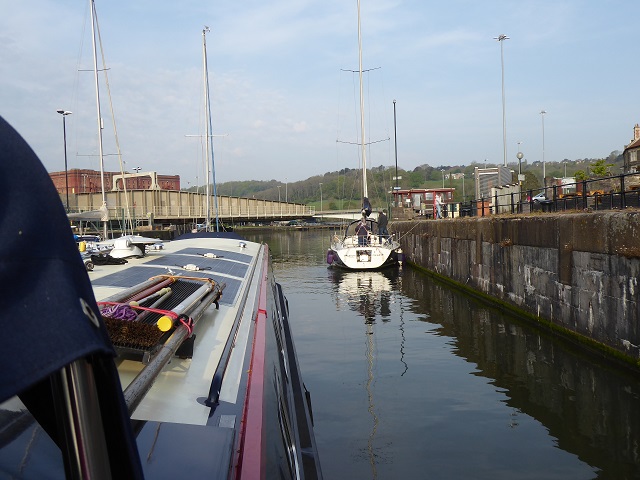 It used to cause chaos when there was a bridge swing at rush hour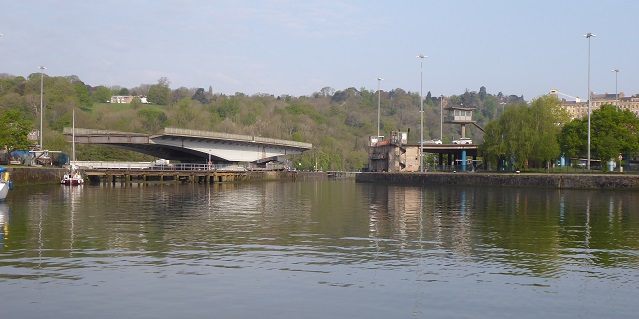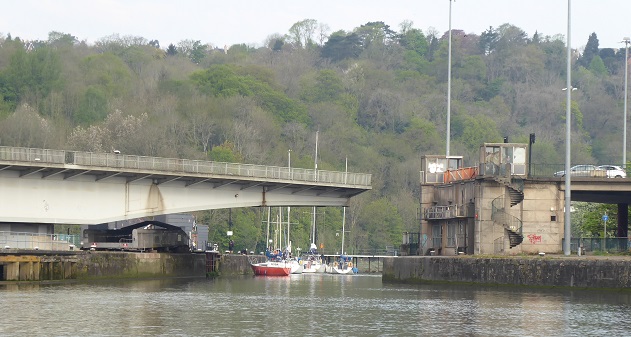 The suspension bridge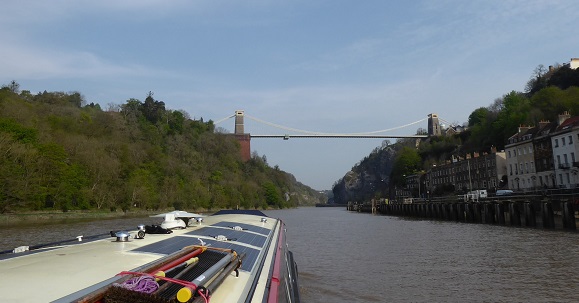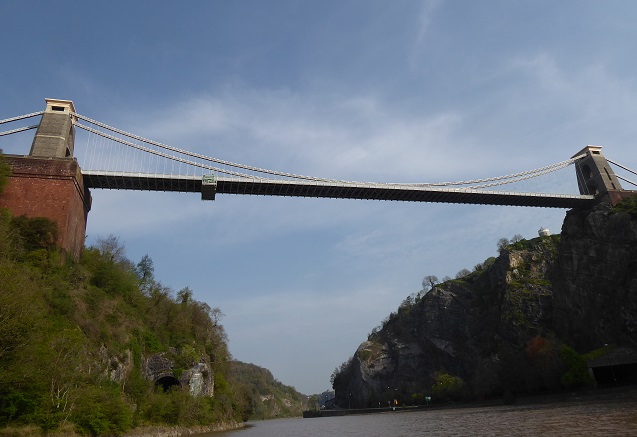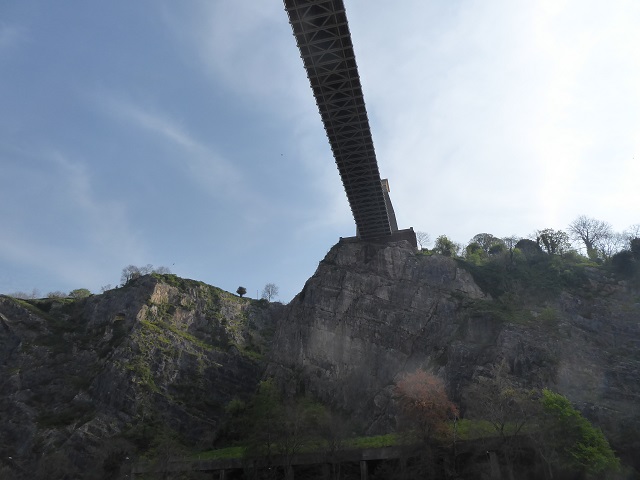 The kindness of strangers: Paul Wilkes, moored opposite us at Arnolfini, saw our boat approaching the suspension bridge where he works and took the folowing photos. At the very least we owe him tea and cake! Terrific clear shots and the first we've had of Matilda on the move.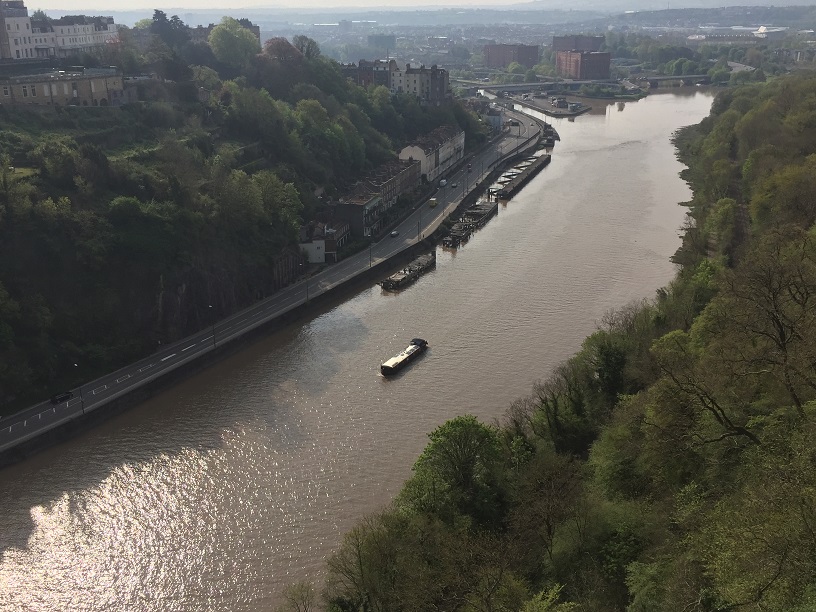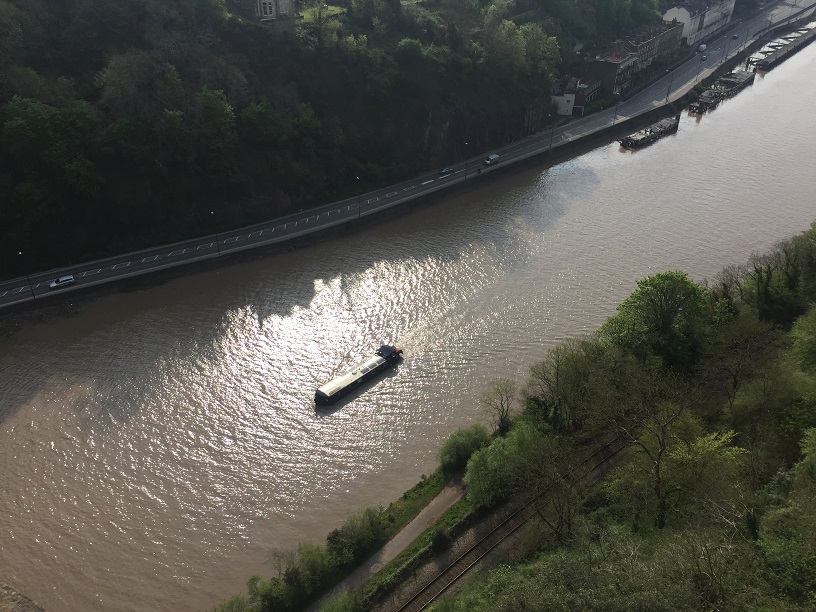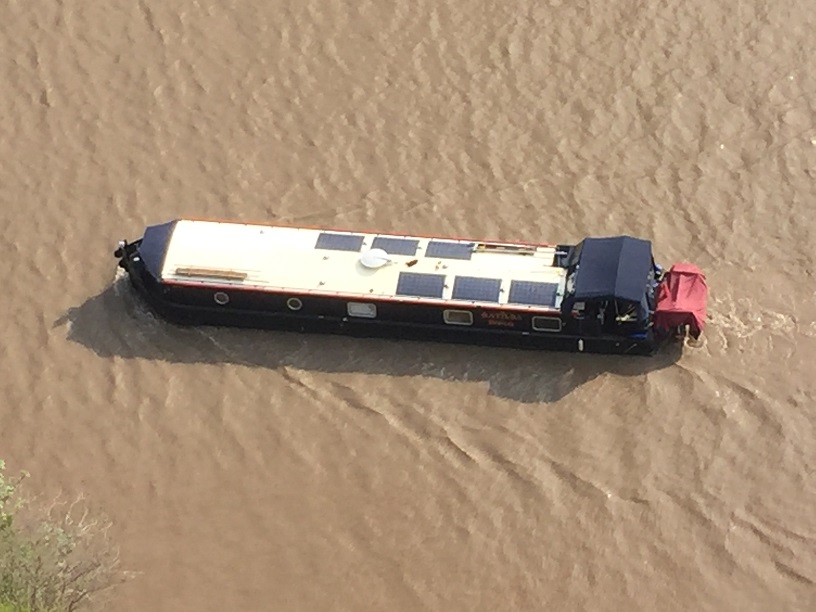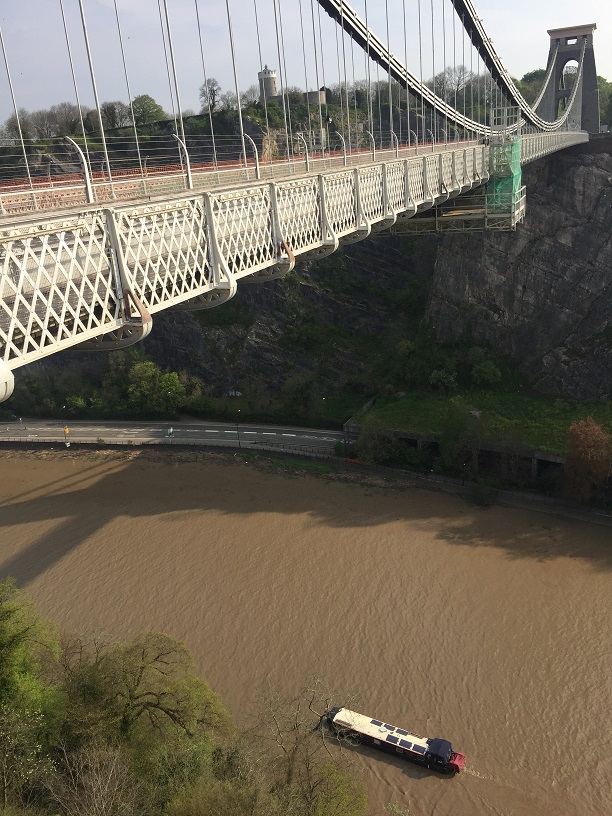 Approaching Avon bridge carrying M5 Motorway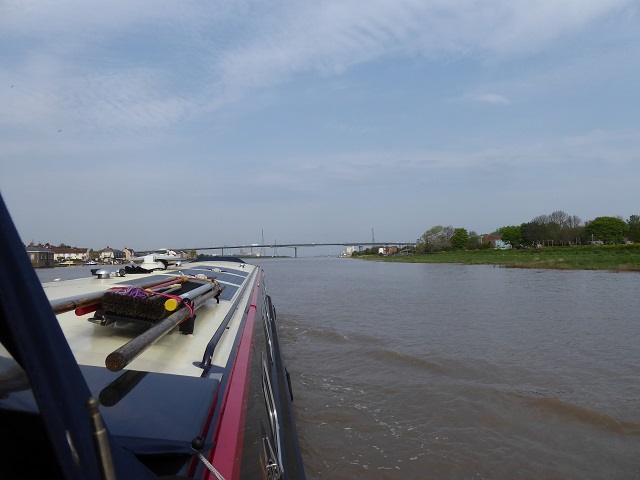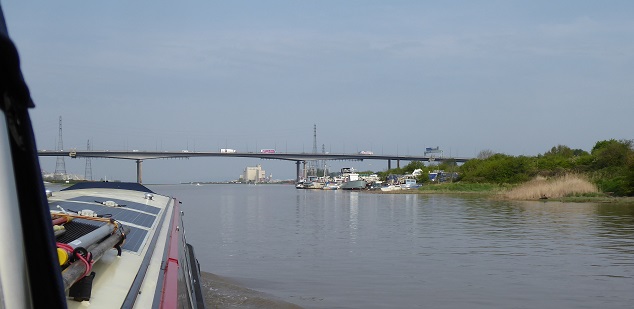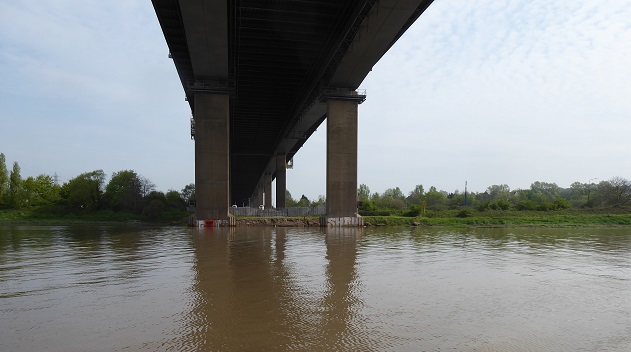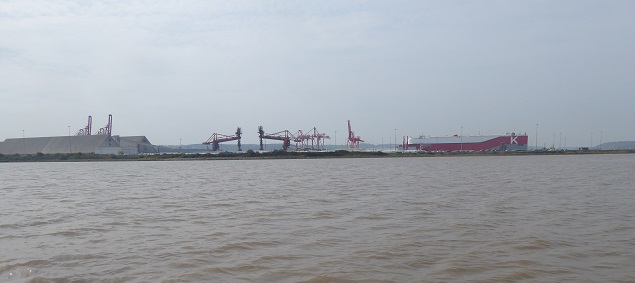 In Portishead lock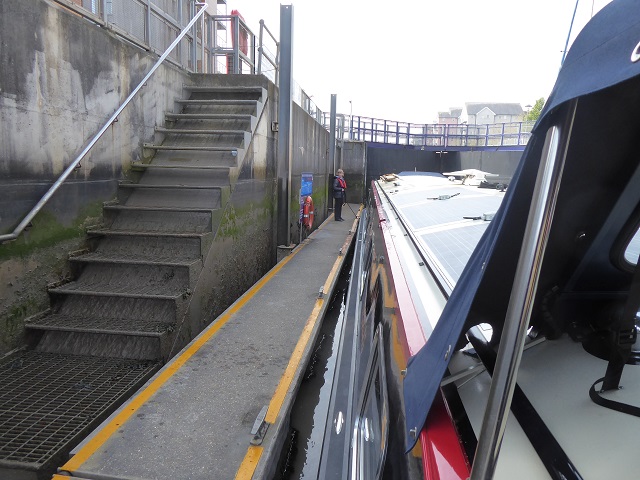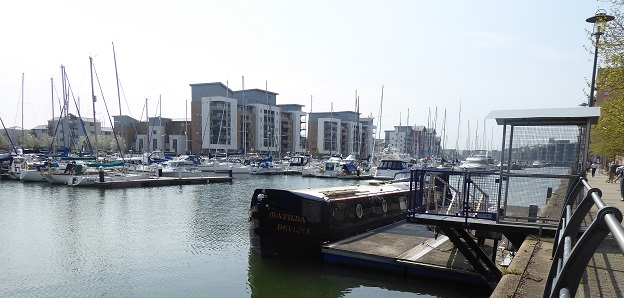 Matilda moored safely away from the cruisers! at 11.29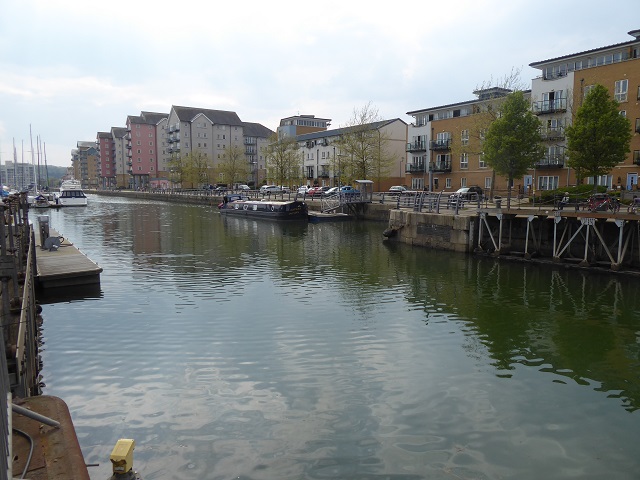 The Marina was built on derelict land. It's a very smart development
So off we went to explore. The High Street looks pretty much the same but obviously the new development attracted Waitrose, Travel Lodge and Lidl!
Trying hard to improve the appearance of the town. Lovely display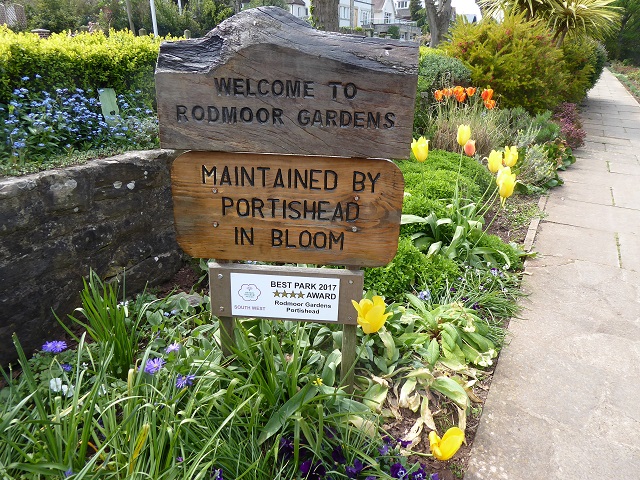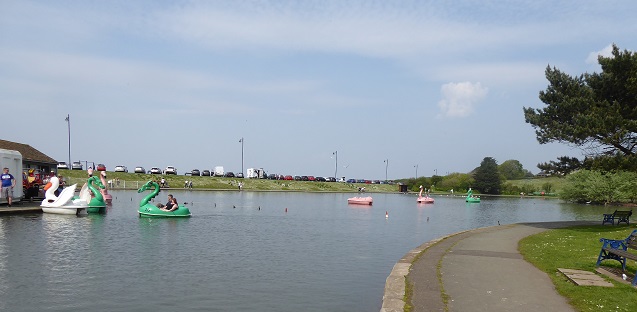 Lakeside is prety much as it was but with new addition of decorative boats. We walked to Battery point, past the lido and through the woods to the Lifeboat station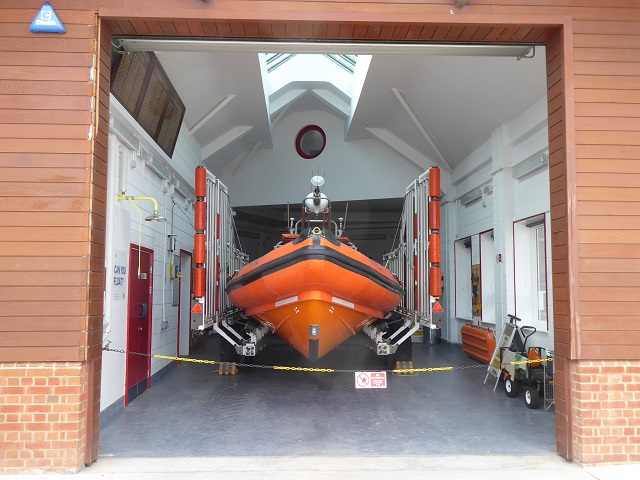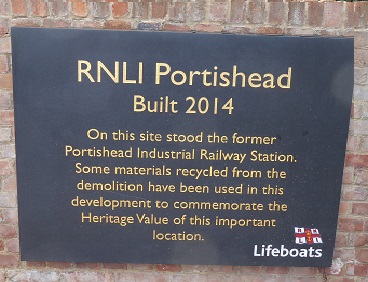 The Lifeboat shop was manned by three charming ladies who pointed out a few interesting things. This is before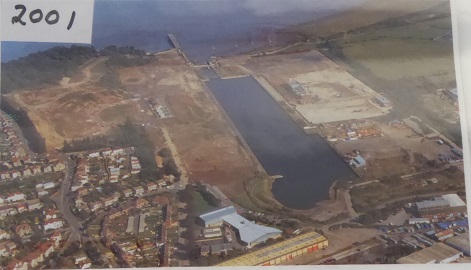 This is after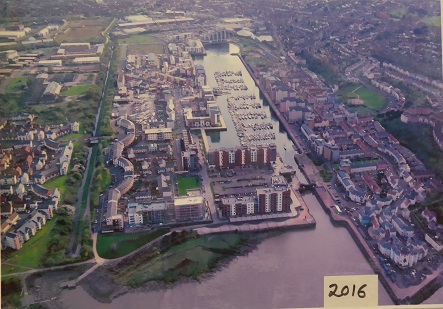 Then back via the lock, not terribly attractive at low tide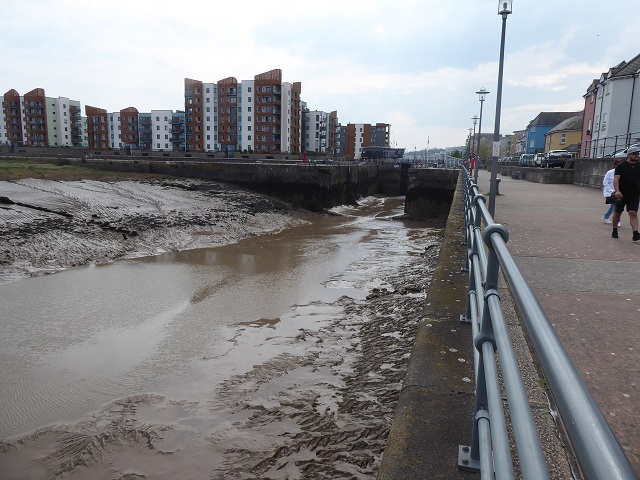 But later in the evening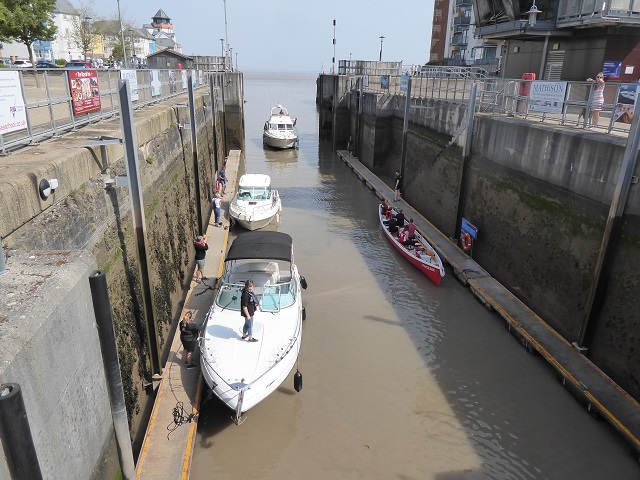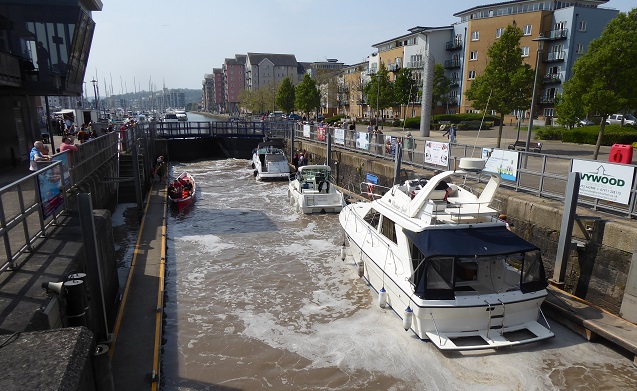 The off to the Co-op cash machine that debited my account but dispensed no money!!!! It became apparent that this machine had failed to deliver before. Happily the bank refunded my money!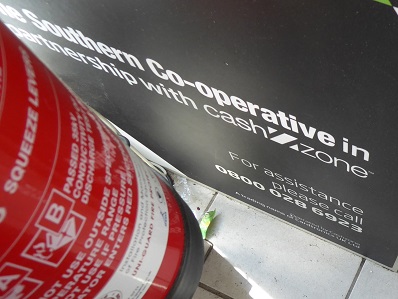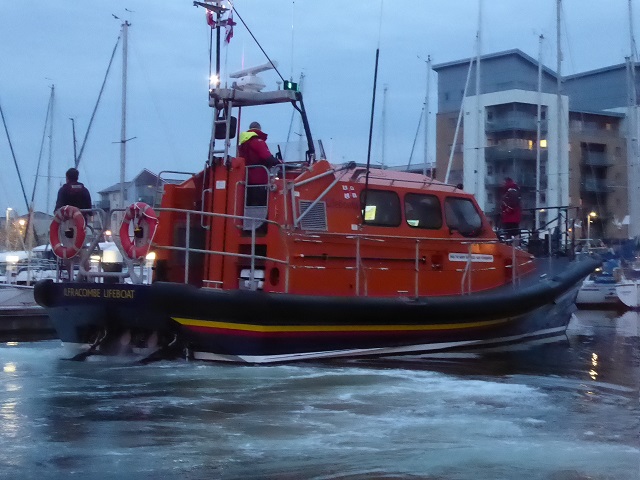 Angela from the RNLI shop came to visit but we remain unsure whether she summoned the Ilfracombe lifeboat should we need assistance. It crept in late at night…….