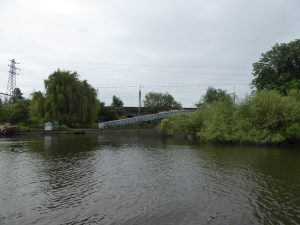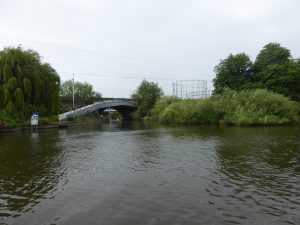 After the less than attractive entrance to the K & A and a hearty breakfast we set off just after nine – destination Henley.
The entance to Tingdene Marina is almost opposite the K & A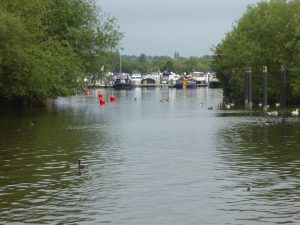 The scenery and the homes soon improve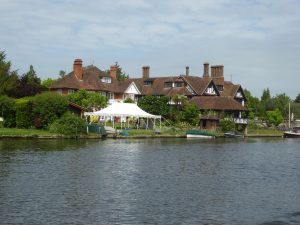 We shared a couple of locks with these intrepid rowers. We emailed these images to them so that they could prove to their spouses they had actually been rowing! Indeed reached Hampton by Sunday 2pm, while we were still in Henley, lazing in the park!
The Park Rangers come by daily to empty the bins and collect mooring fees. Band concert in the bandstand.
Henley in bloom. We discovered this wall by the church, and then had a conversation with this lady who was tending her window boxes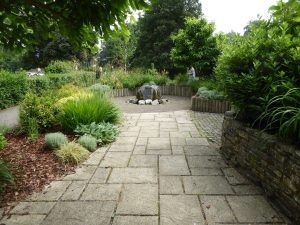 We came across this strange apple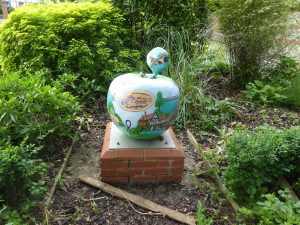 Met up with African Queen again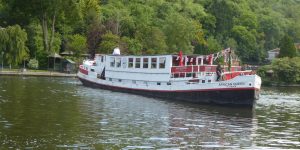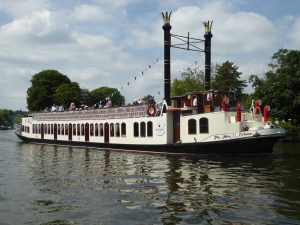 An afternoon Jazz Cruise passed, aboard The New Orleans
I might need this in the future!
I picked up a really good book about WW2 D-Day to Berlin for £1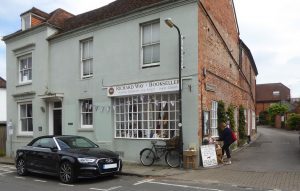 A very lazy creature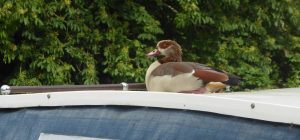 We spent a lot of time just watching the variety of boats go through the lock and herding by lock keeper, Nick:
The bridge, note weight limit and hanging baskets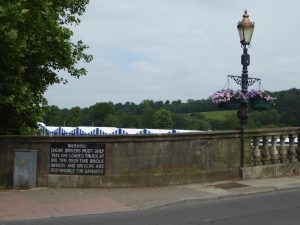 The regatta course
And we just had to return to see the Wind in the Willows exhibition
And the inevitable evening sunset
Odd as we were facing west, whilst travelling towards London!