We left Thames Lock Brentford at 10.00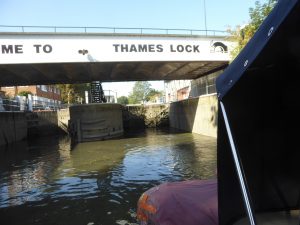 and turned upriver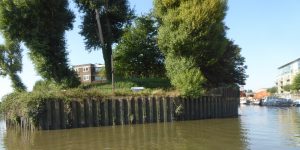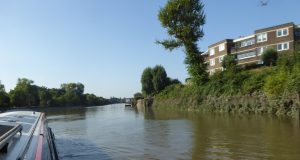 Almost immediately we saw a seal swimming down stream but a passing boat obscured our view and so we have no photo! Sailed past The London Apprentice and Richmond
Arrived at Teddington and moored up. As usual a well kept and colourful lock garden
Walked to the station to meet friends John & Hilary who were coming for a Thames mini cruise.
Set off next day for Staines. Saw this rather nice houseboat that made us think of a barn conversion……..
Staines has some interesting sculptures
Saturday we left Lammas Park in Staines to visit Runnymede and moored next to this beautiful boat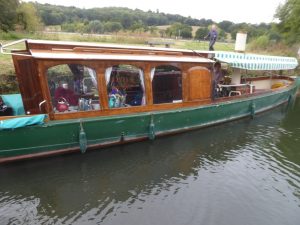 Then we moored up in Windsor although our favourite spot was already occupied. Saw the famous Duck Tour
And on the Maidenhead where we just had to test the echo under Brunels railway bridge!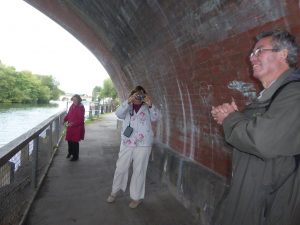 This is the view from the mooring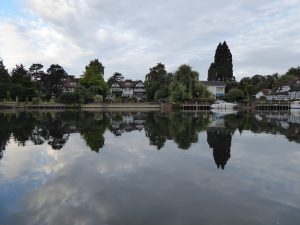 Sunday cruising on
to Henley where we found the prime spot to moor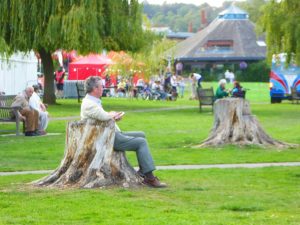 Waterside Cottage with an amazing garden
And you always find something novel……..
And we met another Matilda also making her way to the same marina as 'our' Matilda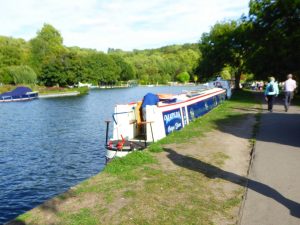 And from Henley to Reading but at Hurley Lock we spied this craft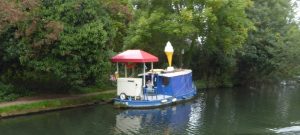 Moored at Christchurch Meadows close to the station