So we took Henry to Wales staying initially at Harlech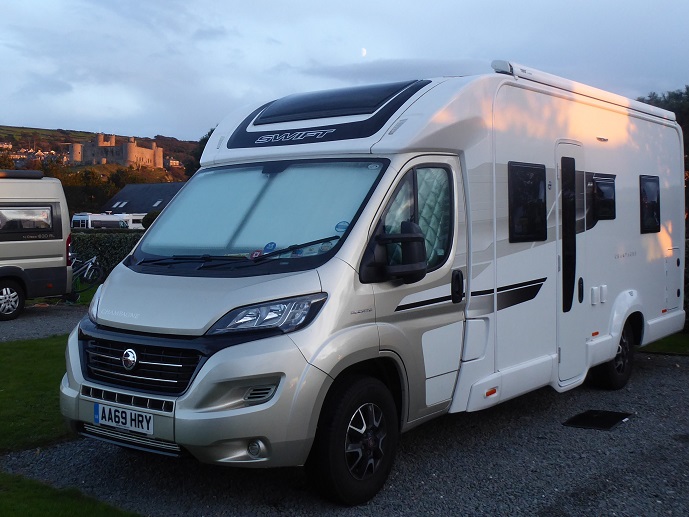 The huge seaside campsite had a terrific statue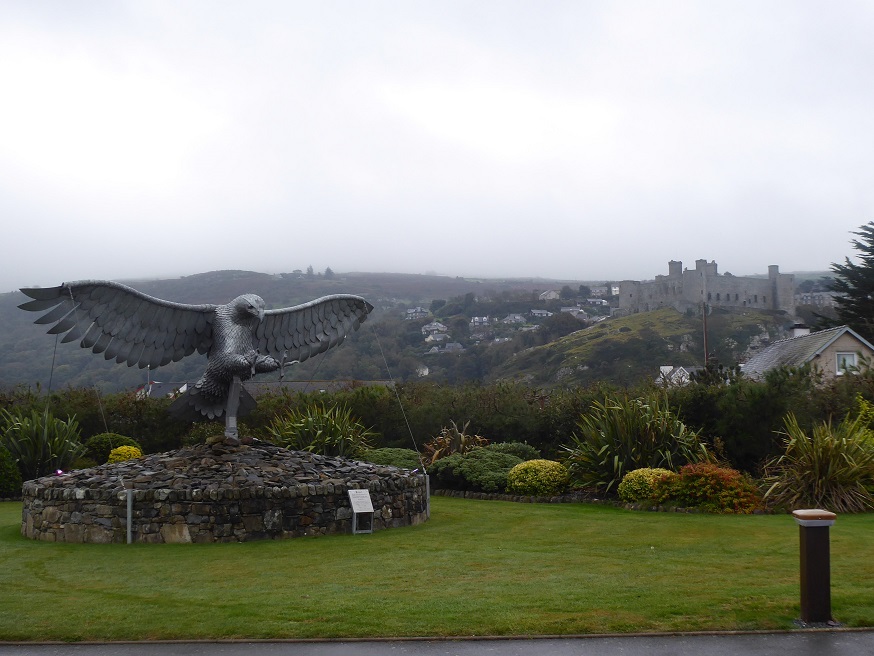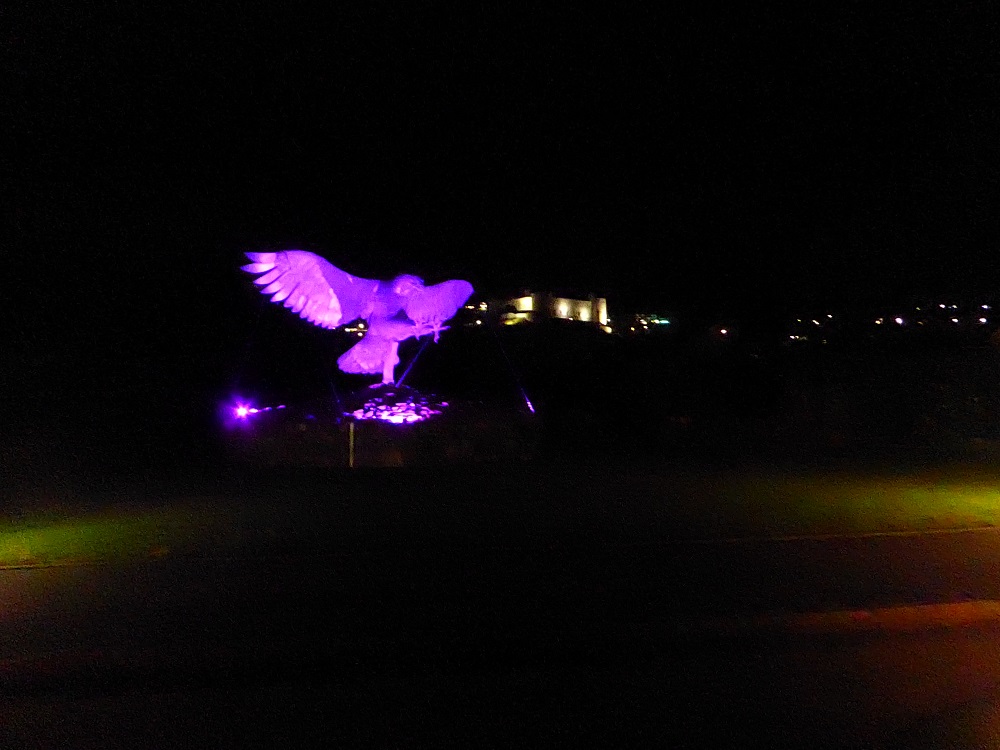 We visited Portmeirion, somewhere I had always wanted to see. Even in dismal weather it was an amazing place! Not only is the village quirky but there are coastal and woodland walks, a hotel and several self catering properties. We were pleased we had arrived early as by late morning it was very crowded. You also need to be fit!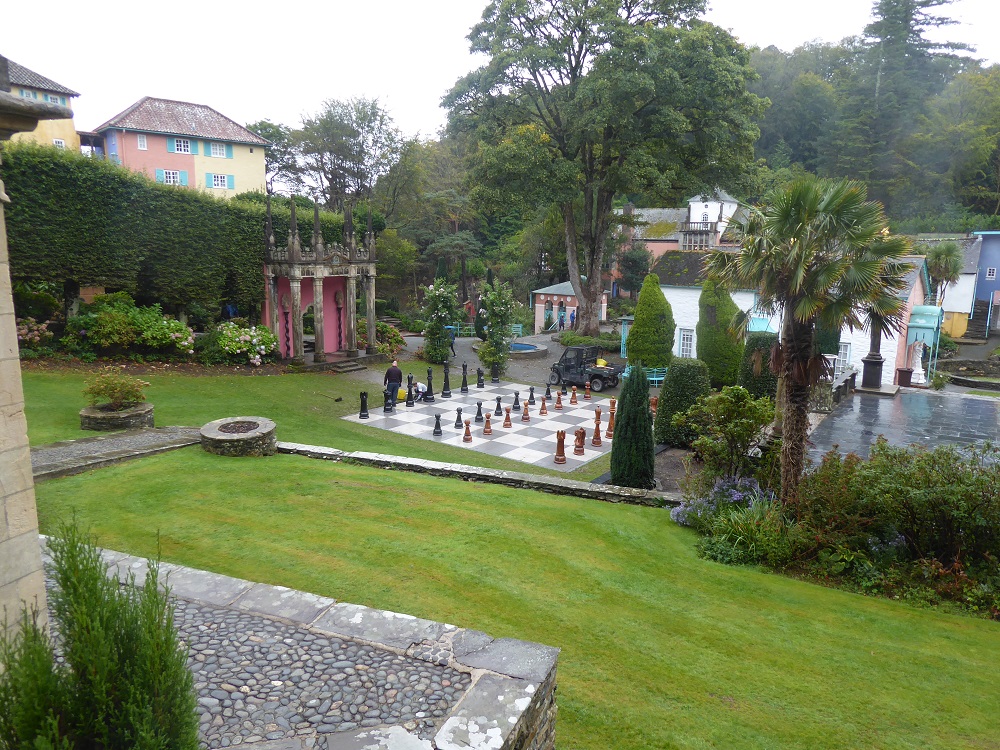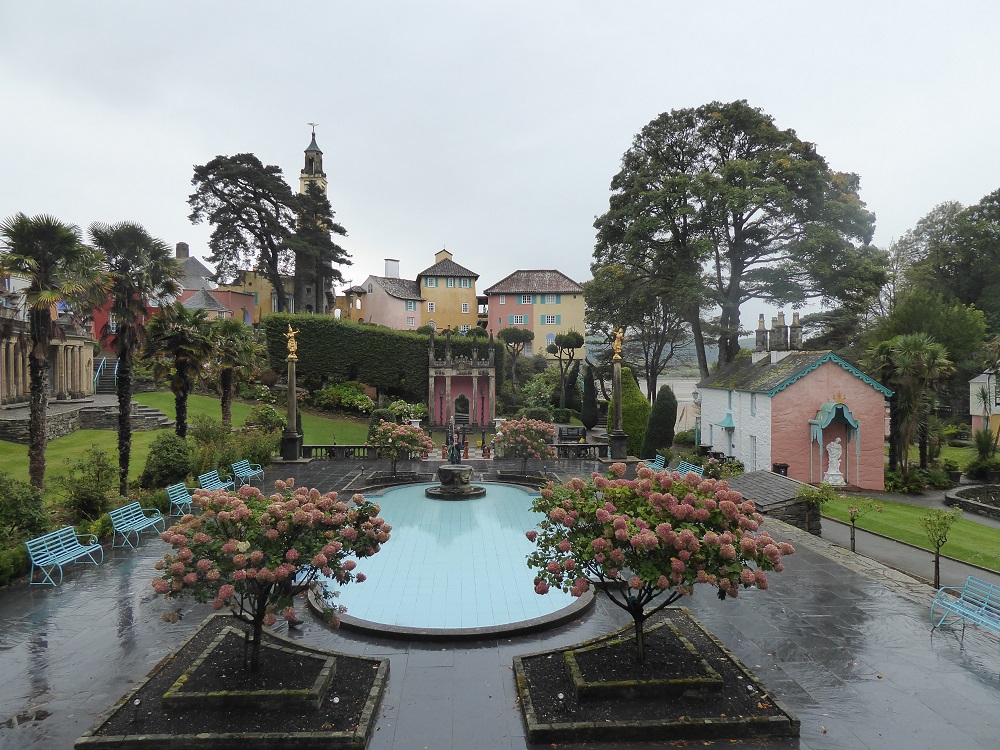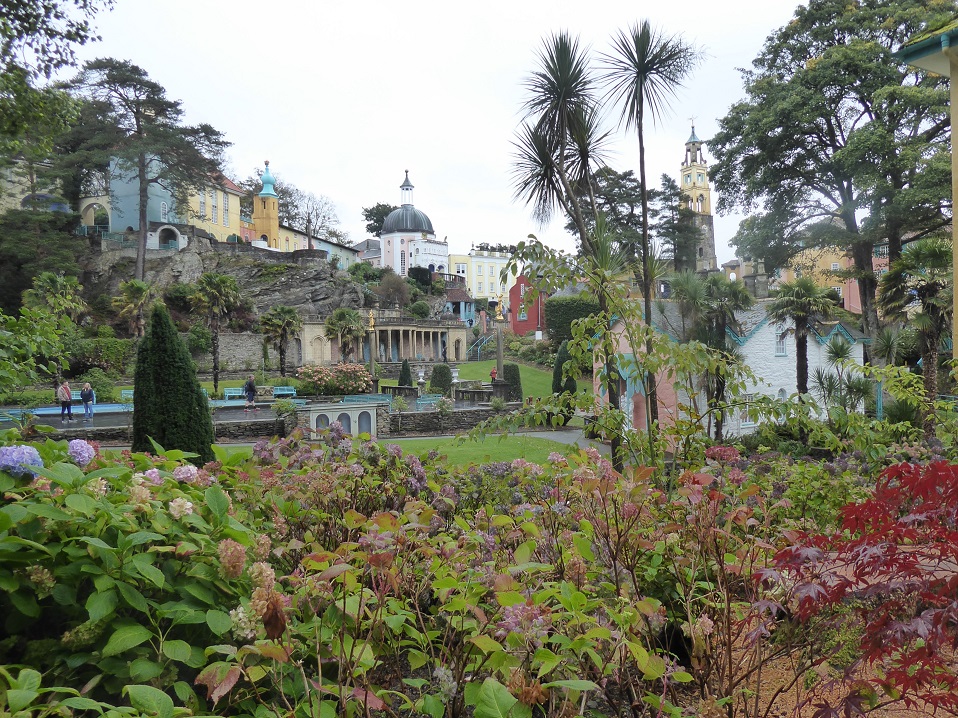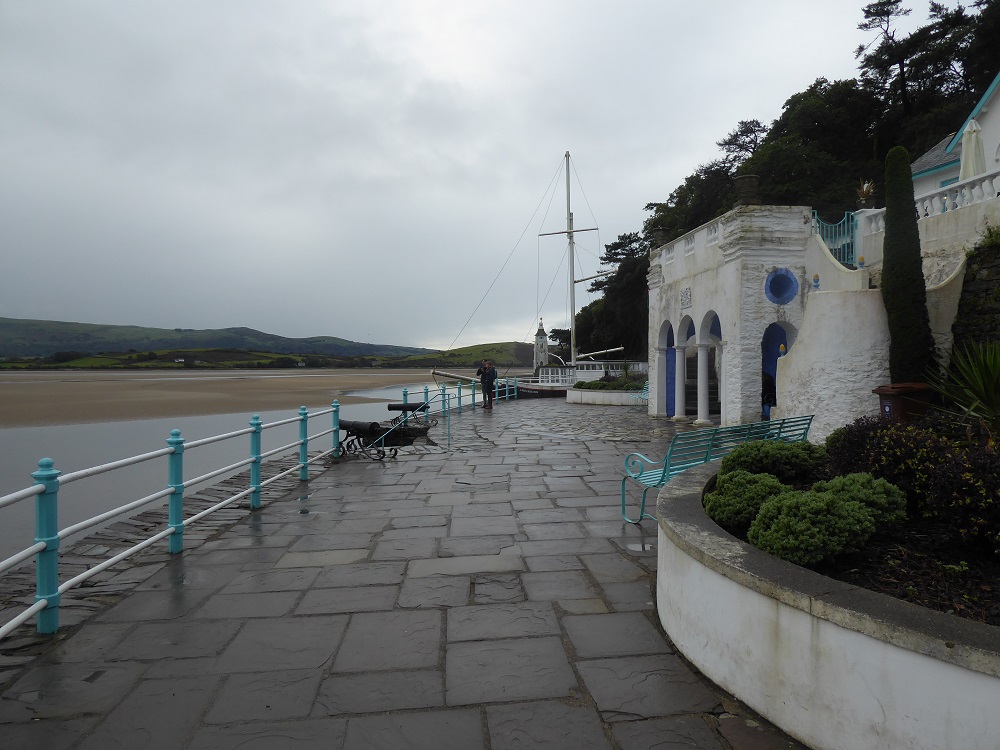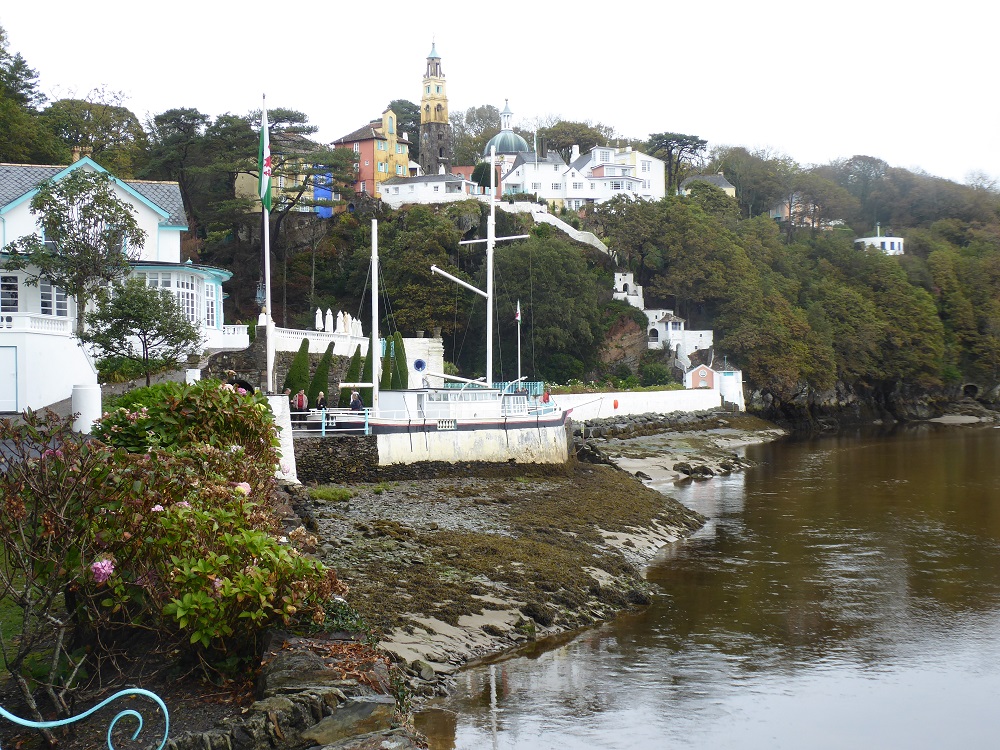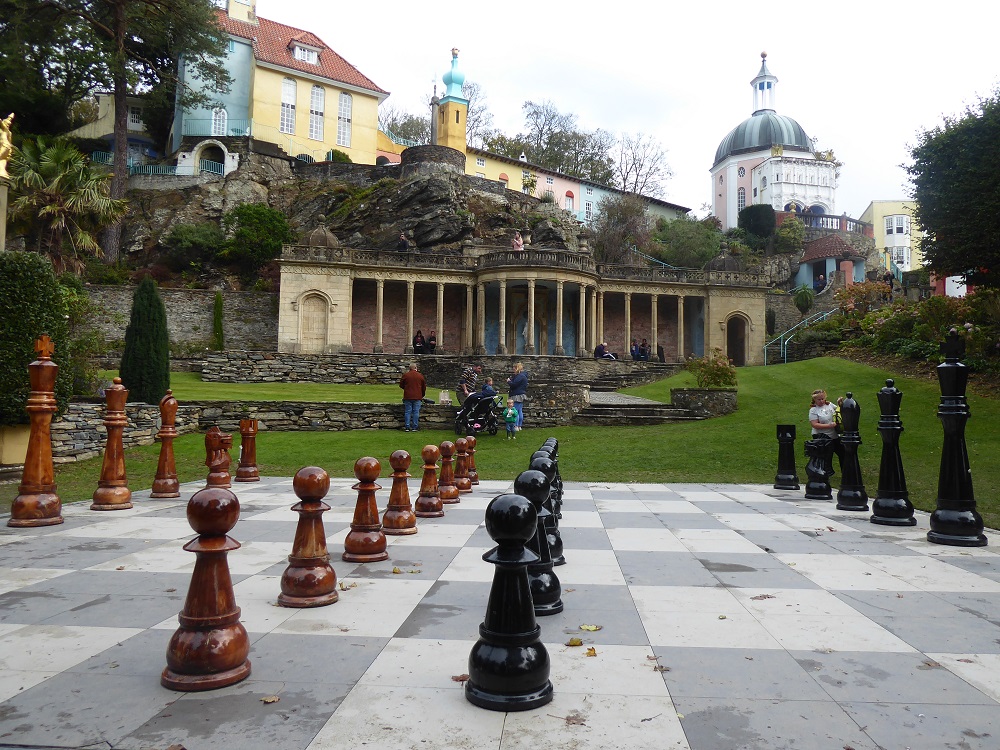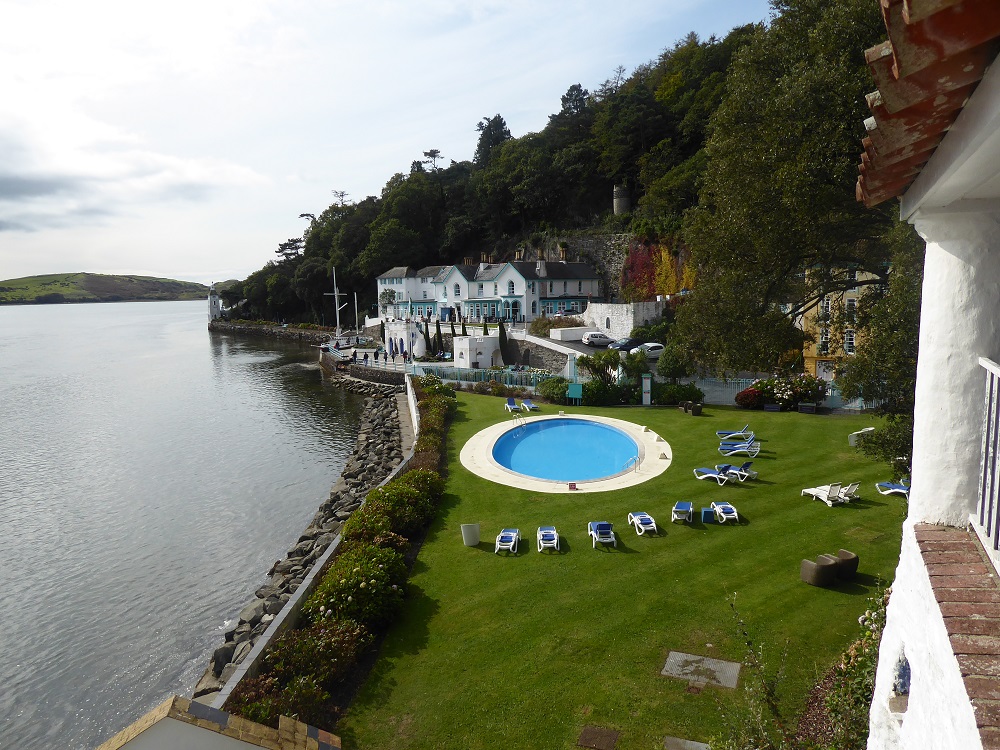 In the afternoon we visited Portmadog and had a late lunch at the station.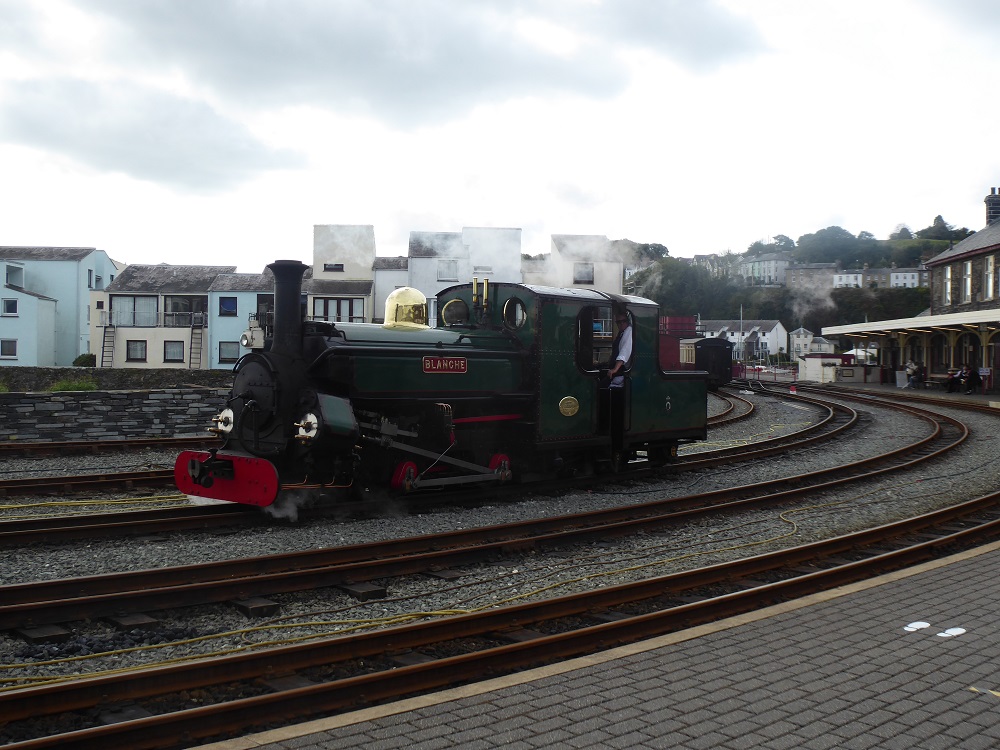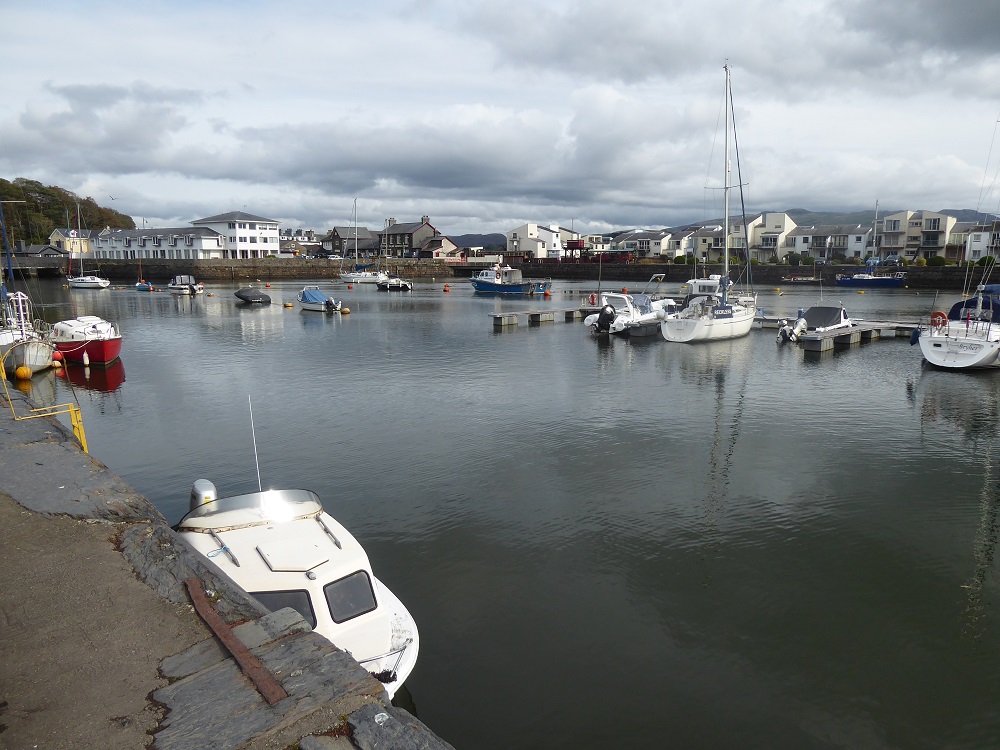 We caught up with Cousin Rod and wife Wendy and admired his garden tramline.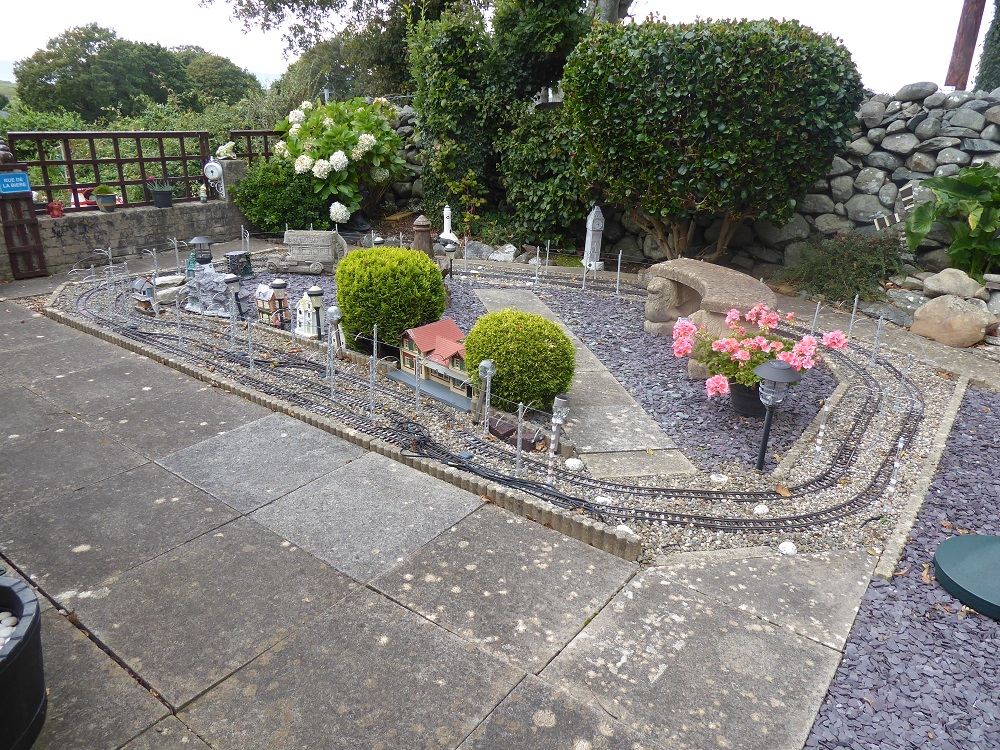 We set off on a tour of Anglesea and found Red Wharf Bay where Tony spent some childhood holidays.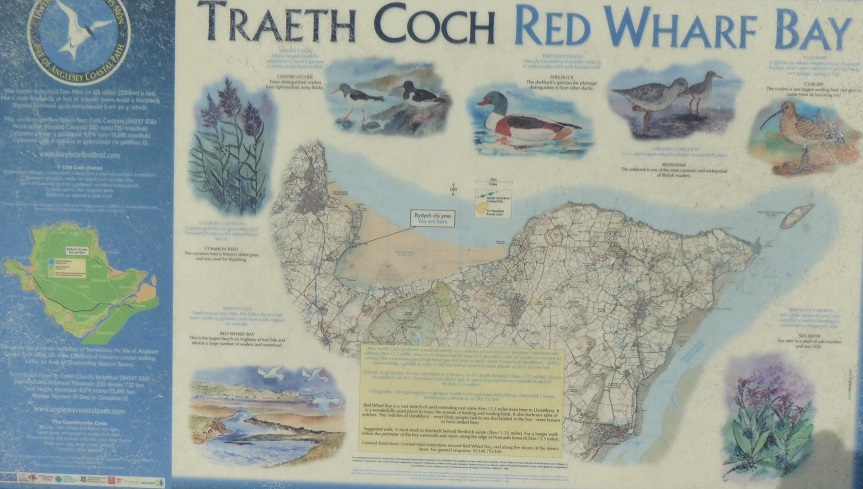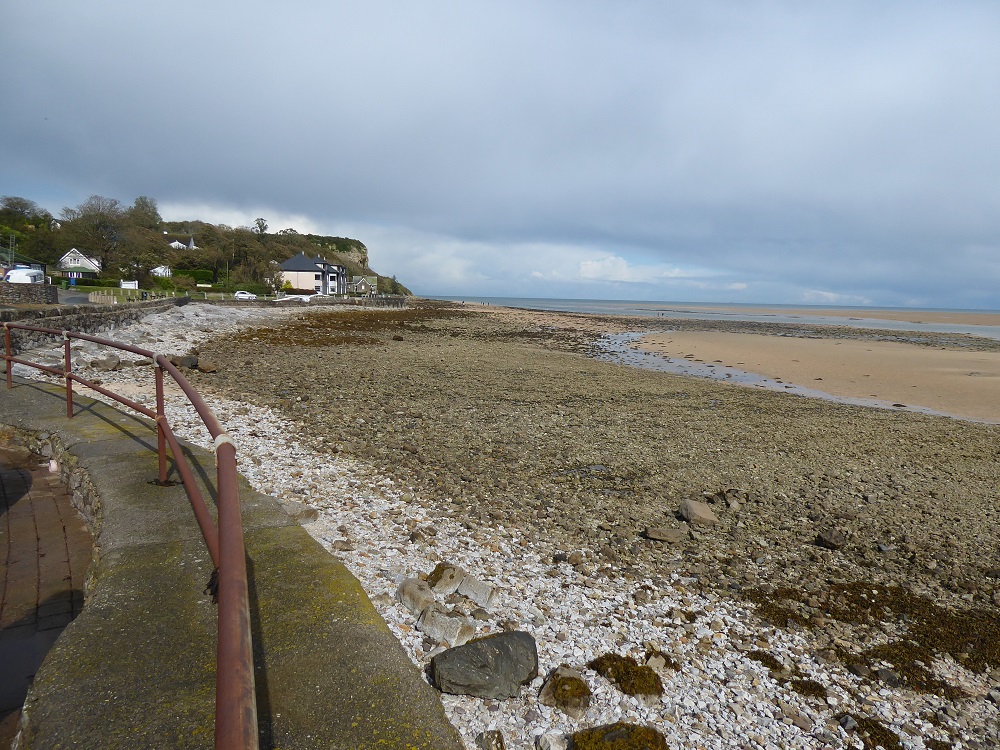 The Charming Bull Bay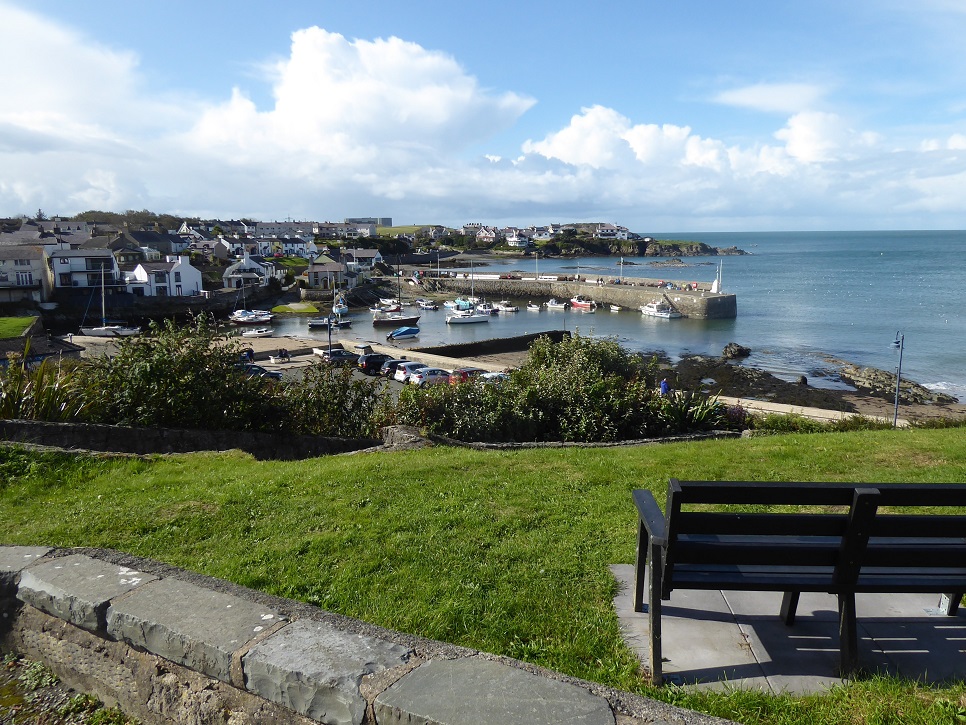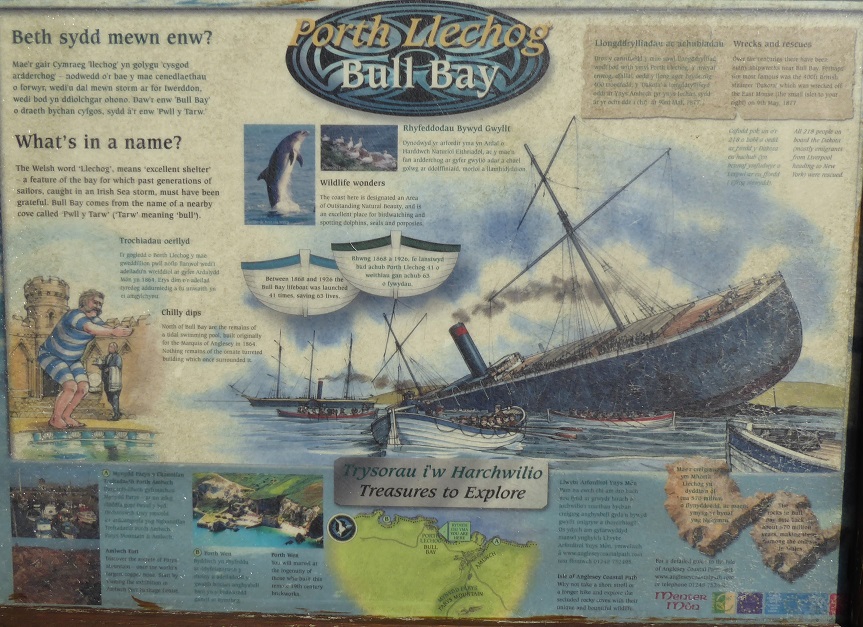 And Holyhead probably the least said the better!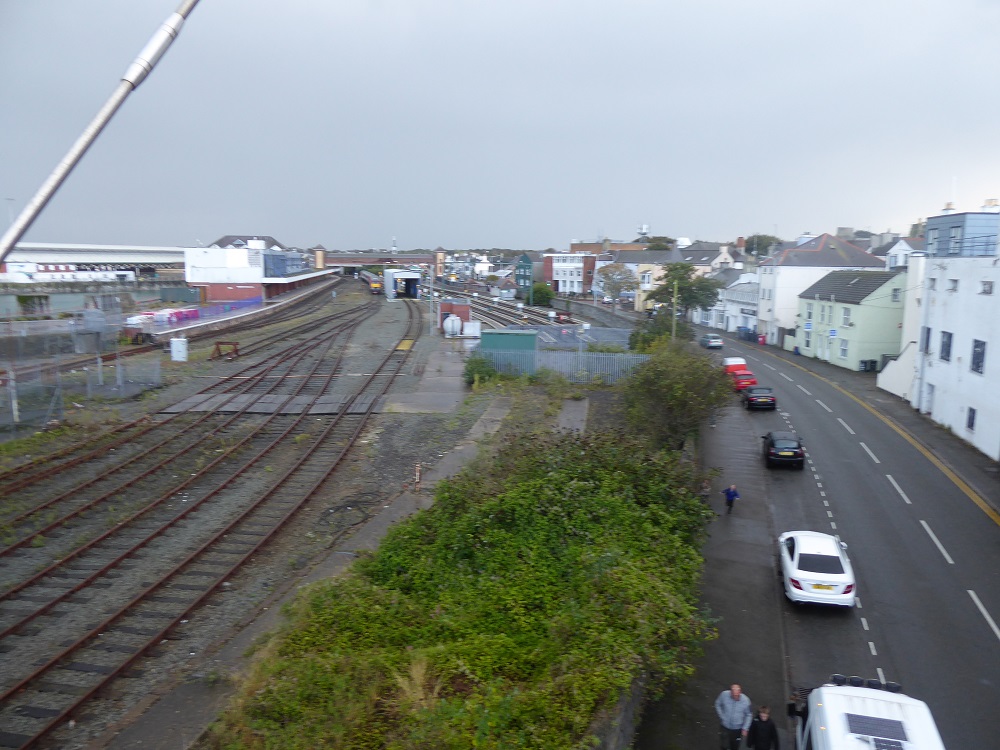 Leaving the island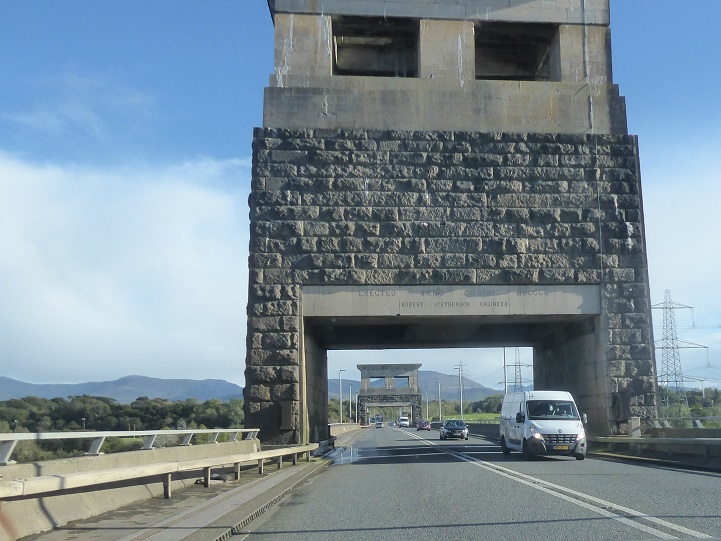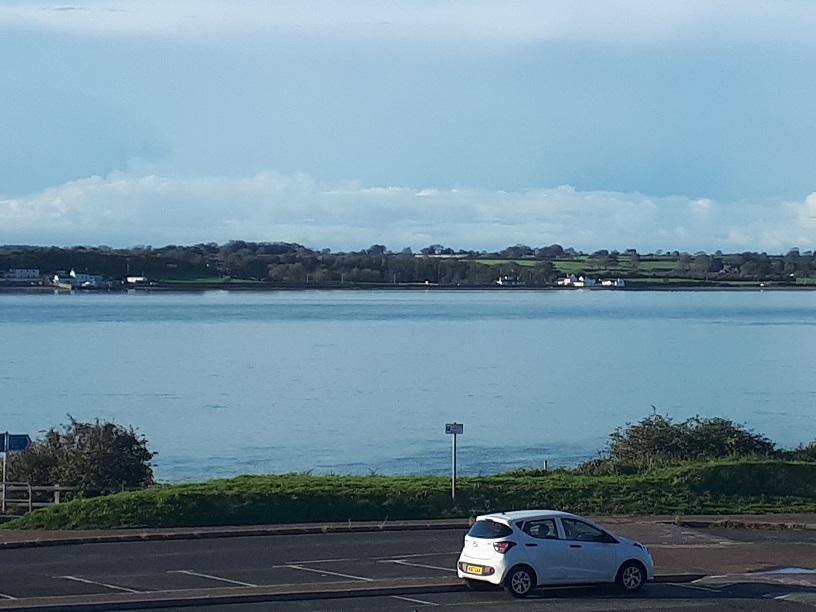 This must be the best view from any supermarket Car Park! Thank you Morrisons in Caernarvon.
From Harlech to Aberaeron we passed the Corris Craft Centre
As a chocolate and gin lover it couldn't fail to please! The chocolate disappeared very quickly but haven't opened to gin yet!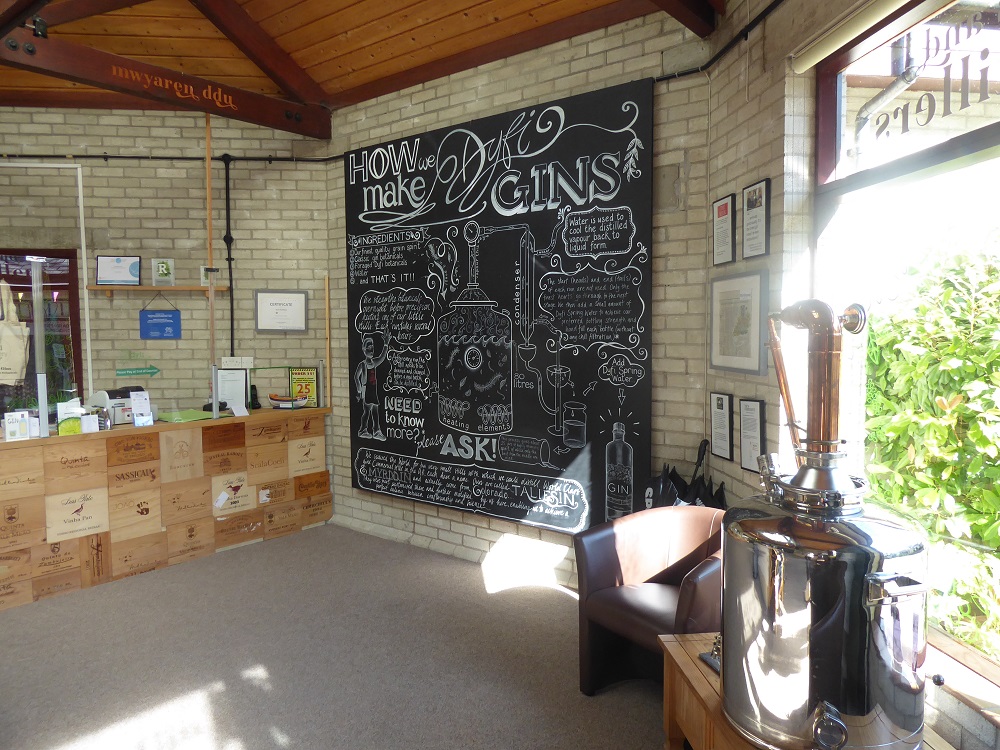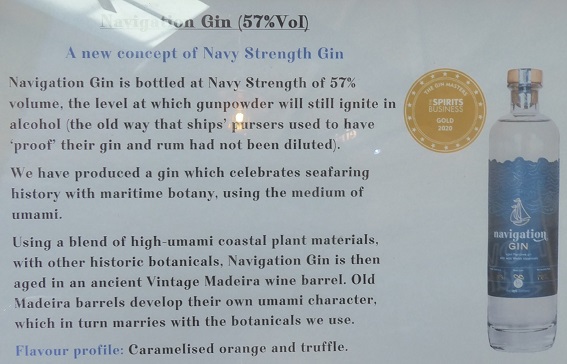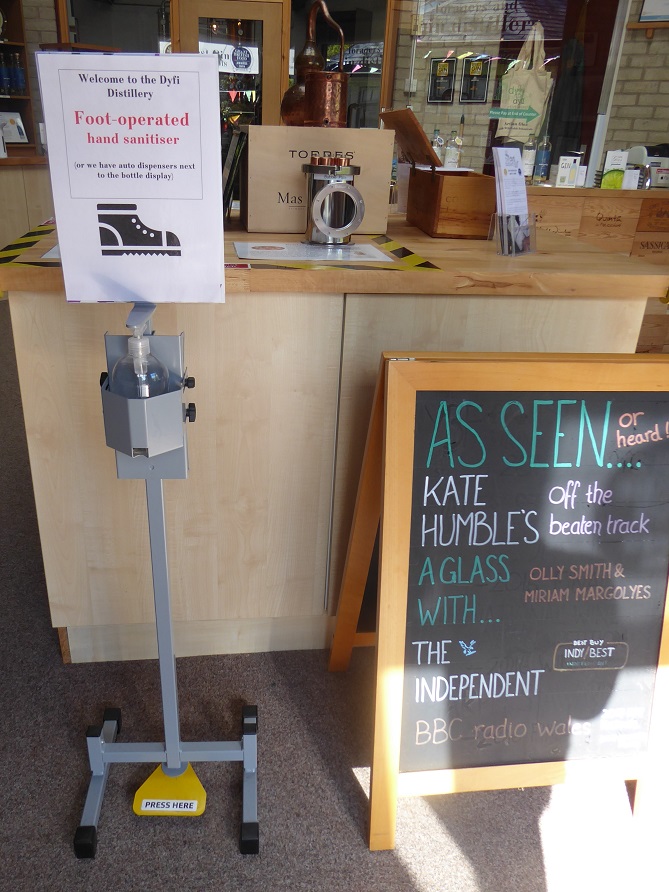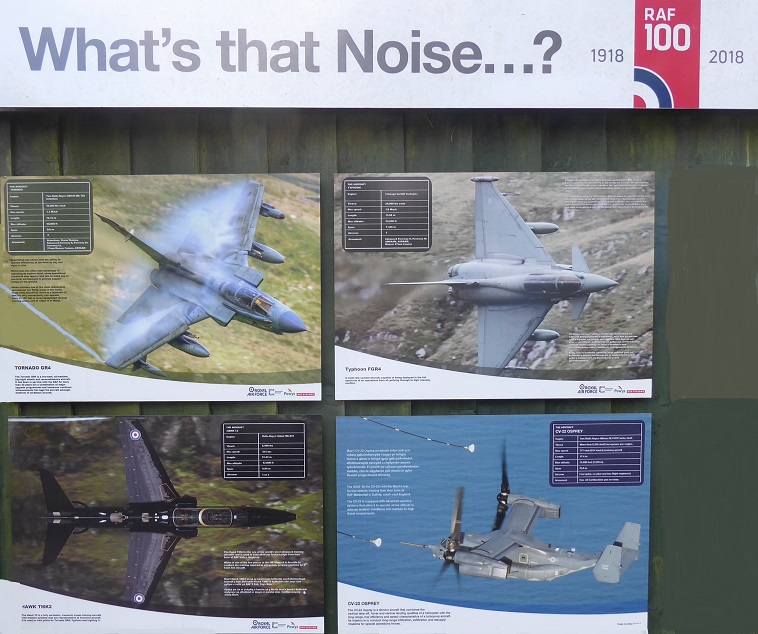 Whilst there we only had a small plane overfly, but an explanation of what the roar might have been, disappearing through the narrow valley: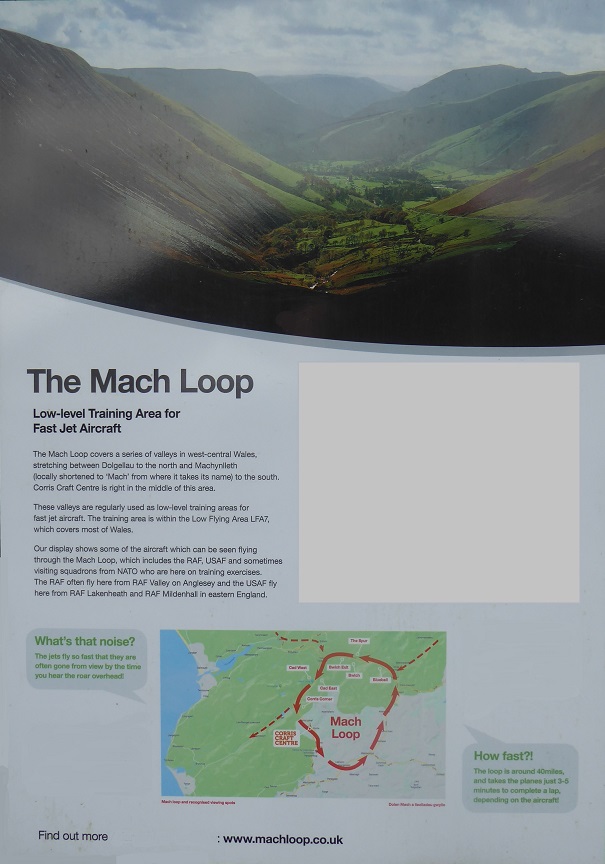 We moved south to a beautiful camp site at Shawcross near Aberaeron.
Aberaeron has colourful cottages around the harbour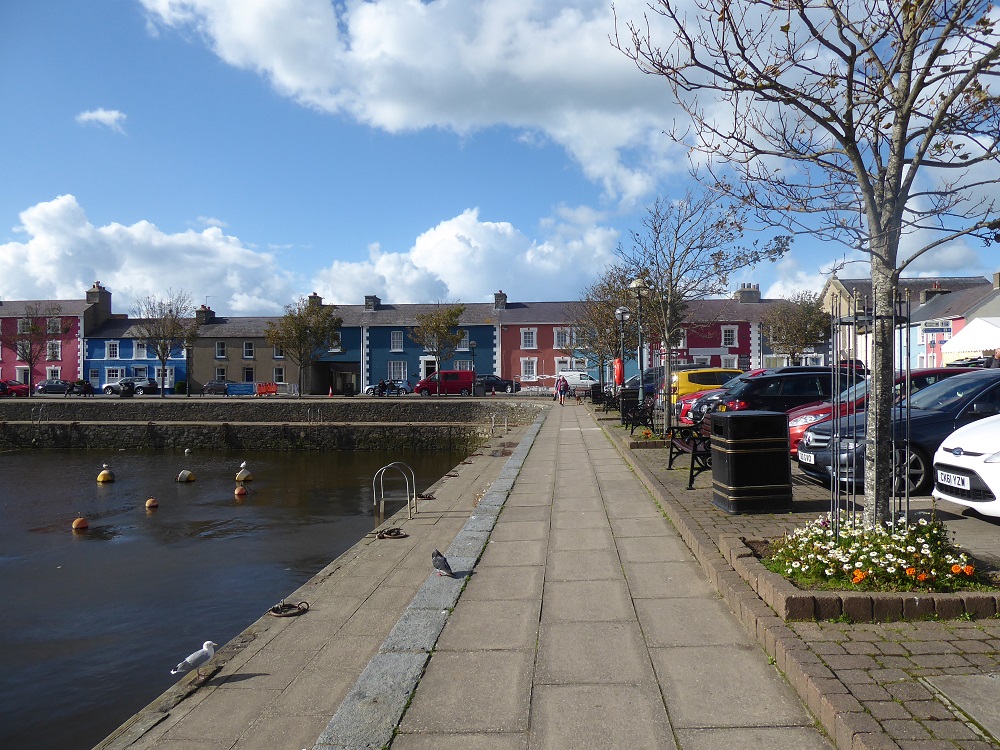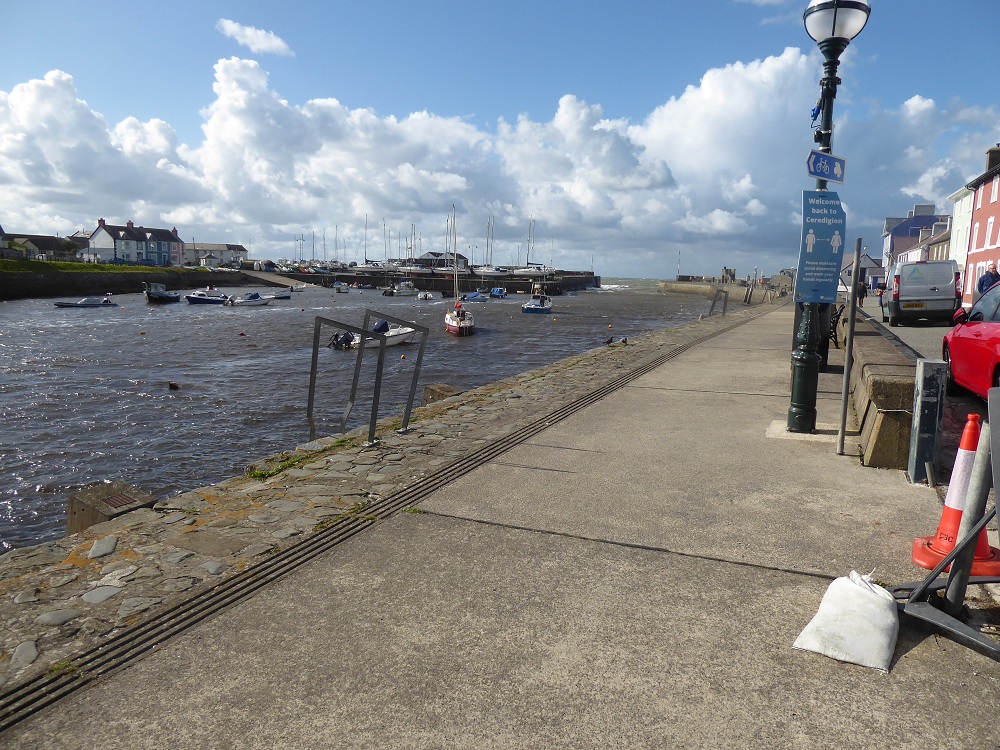 It was a bit chilly for ice cream but they we doing a roaring trade!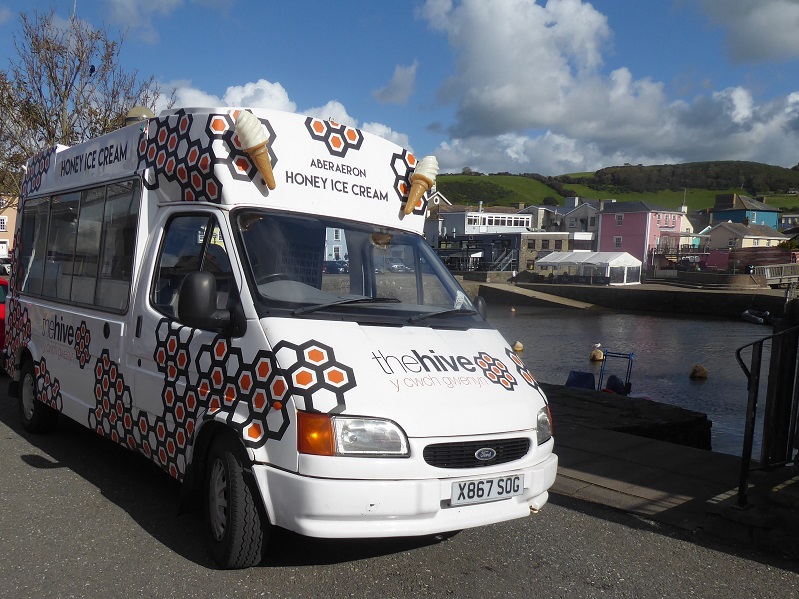 Celebrating a local hero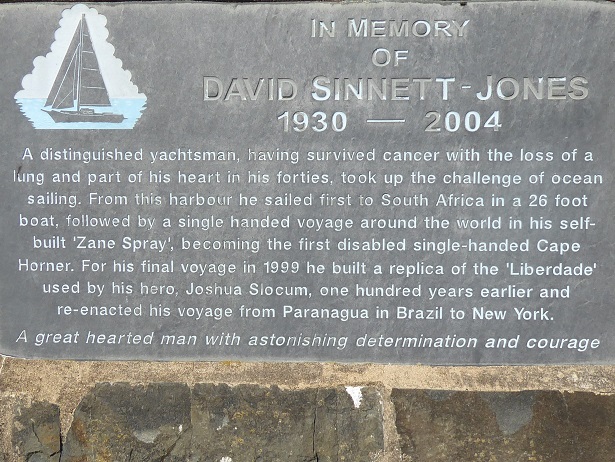 And this caught my eye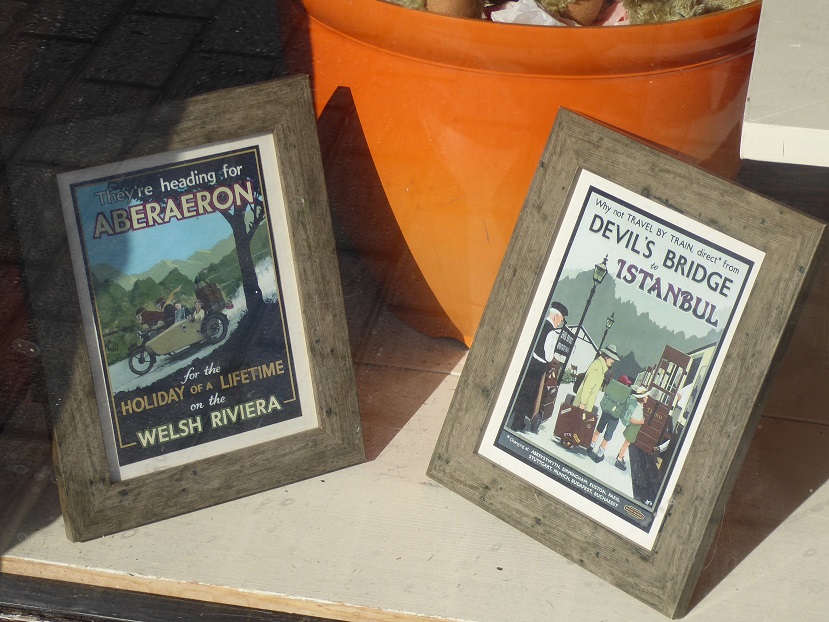 And of course Dylan Thomas! He seems to have visited every town in Wales!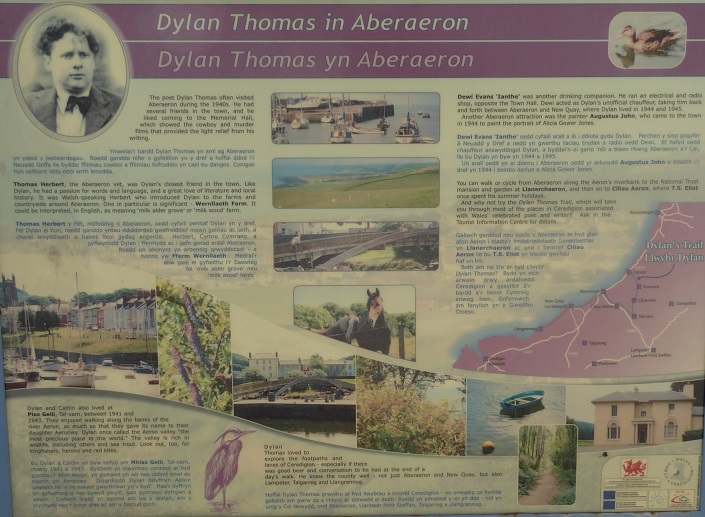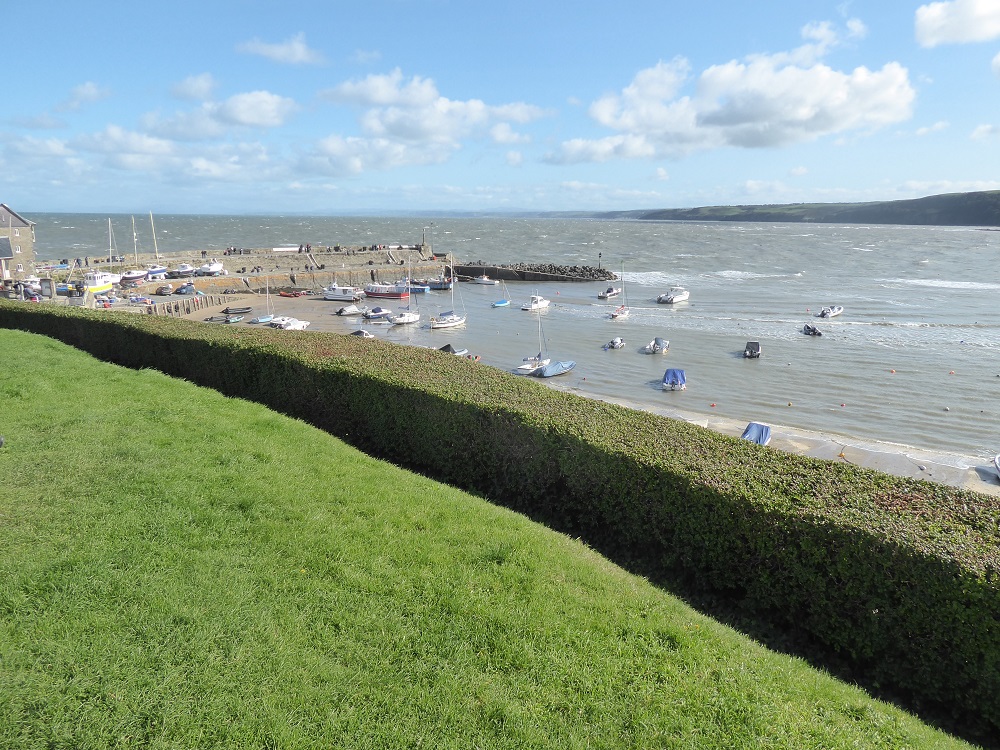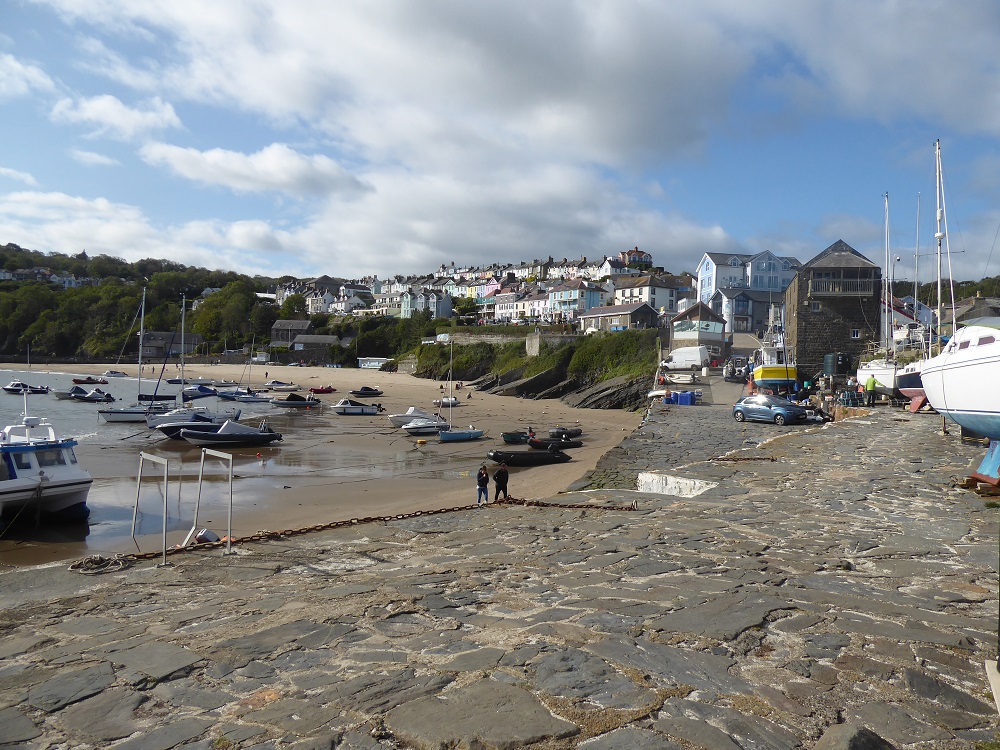 This is New Quay. Very pretty and very windy!
Guess who was here?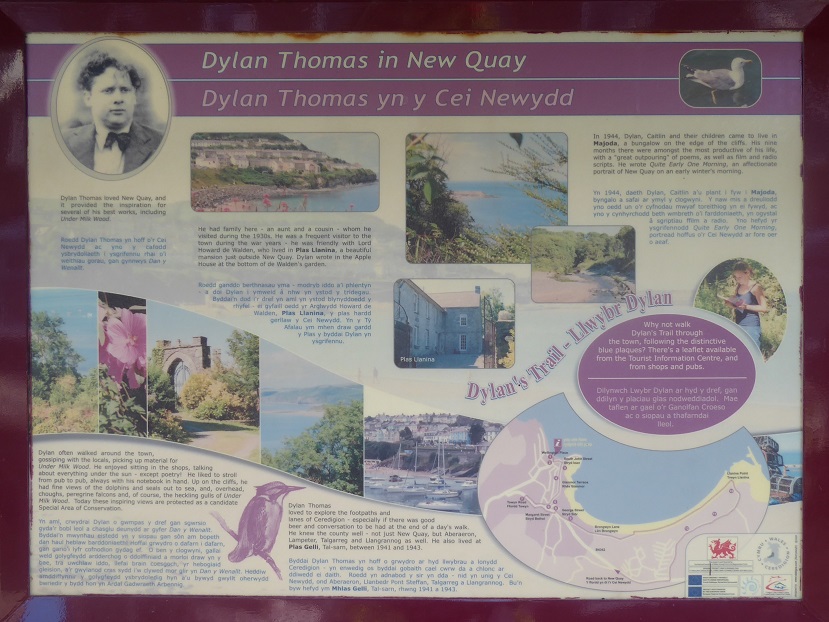 In need of a lifeboat?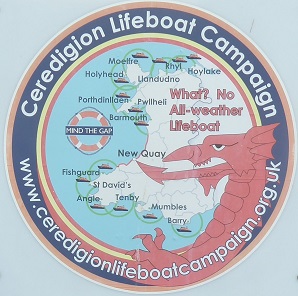 A cake to be recommended! A sort of cream, white chocolate and biscuit bombe. So good we bought two to take away. Expensive but worth every mouthful!
Sailors beware!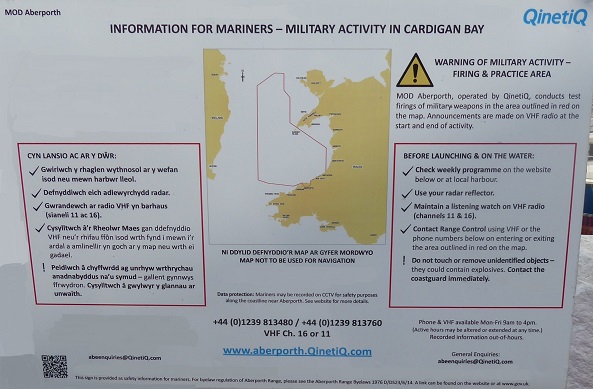 We saw this telephone box being used as a greenhouse for tomatoes
And off to Cardigan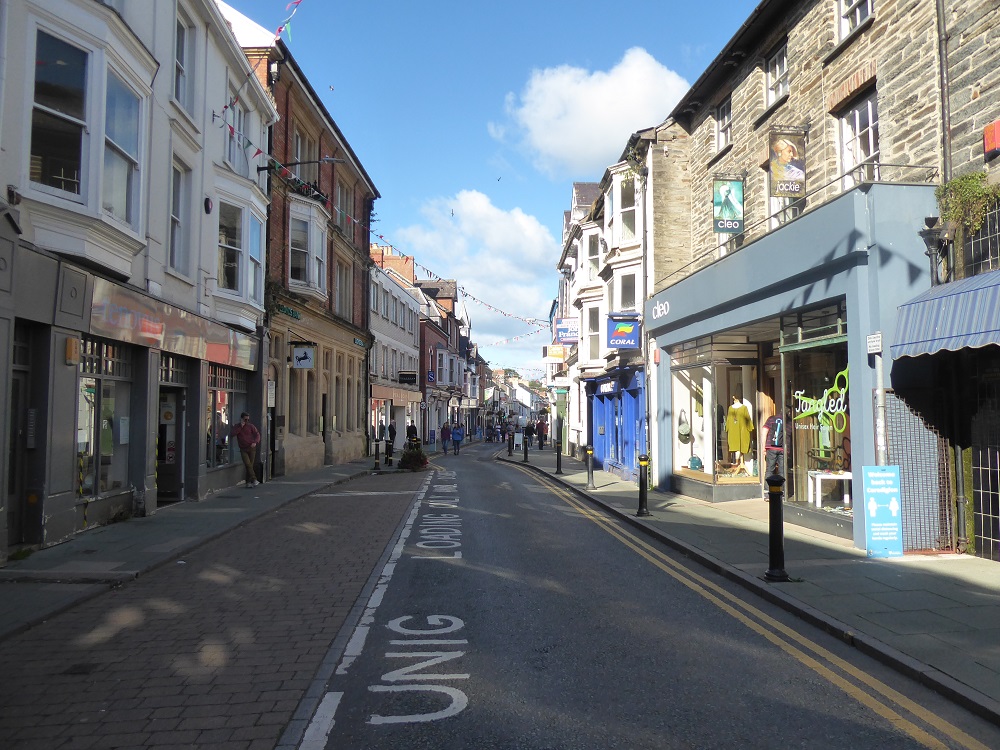 High Street and Market with fantastic haberdashery stall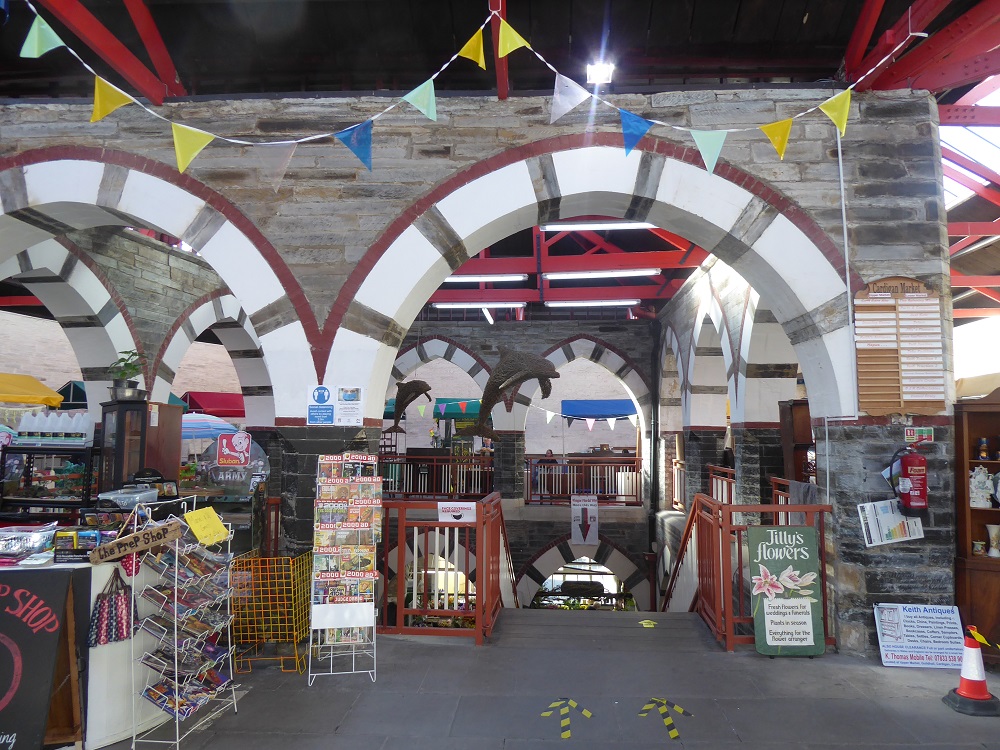 And the castle, well more of a house… It has been remodelled several times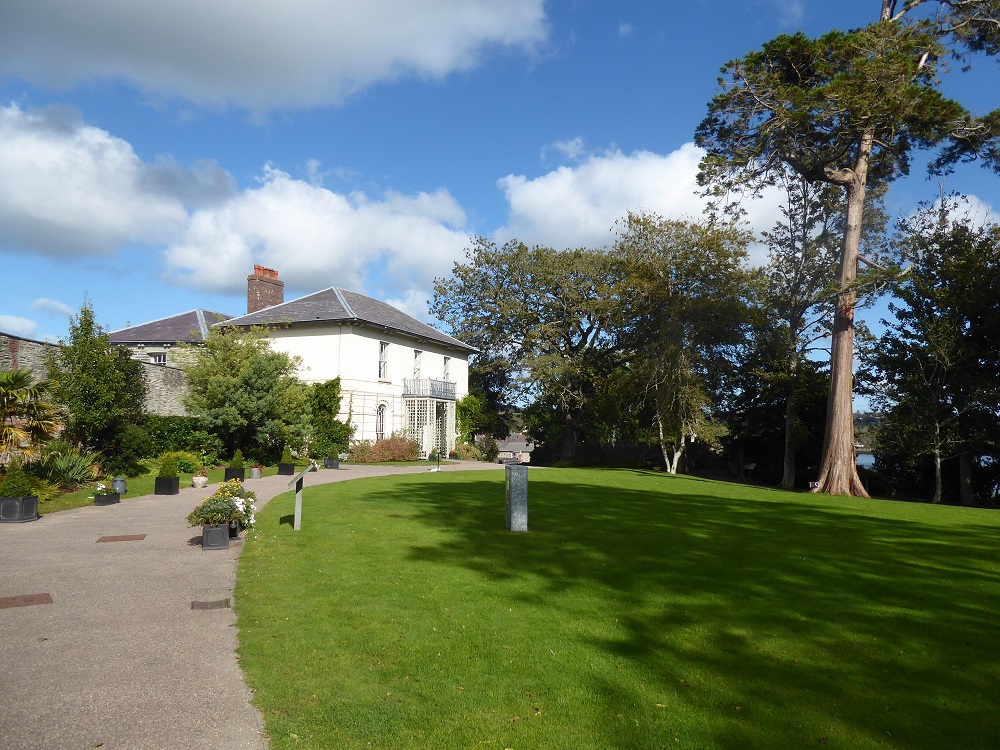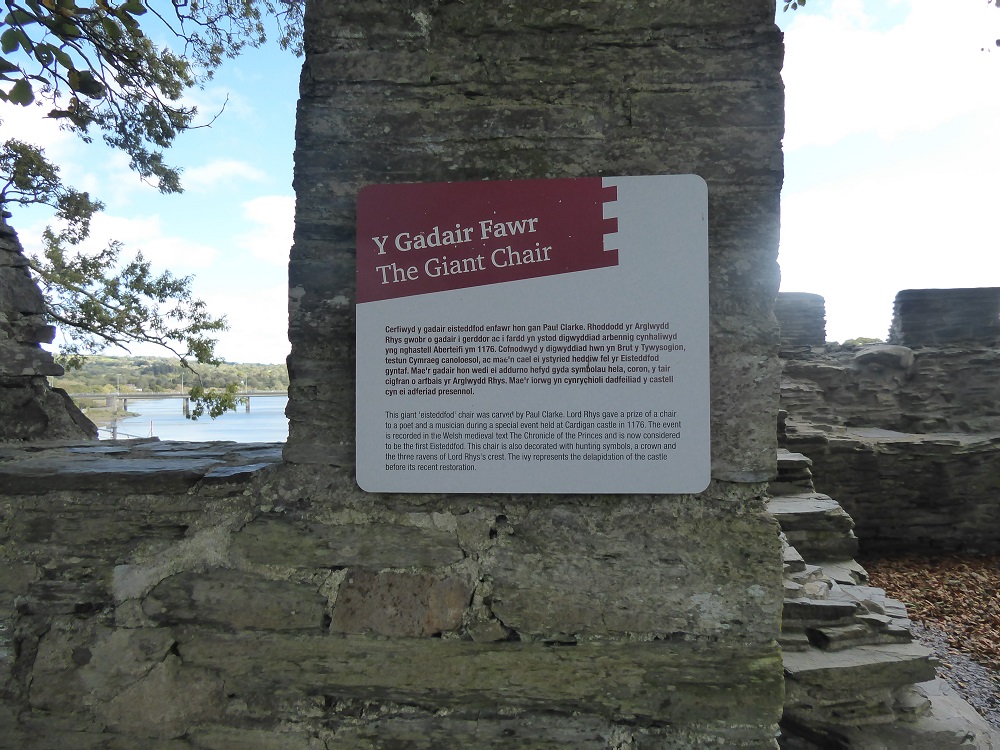 Well how could we resist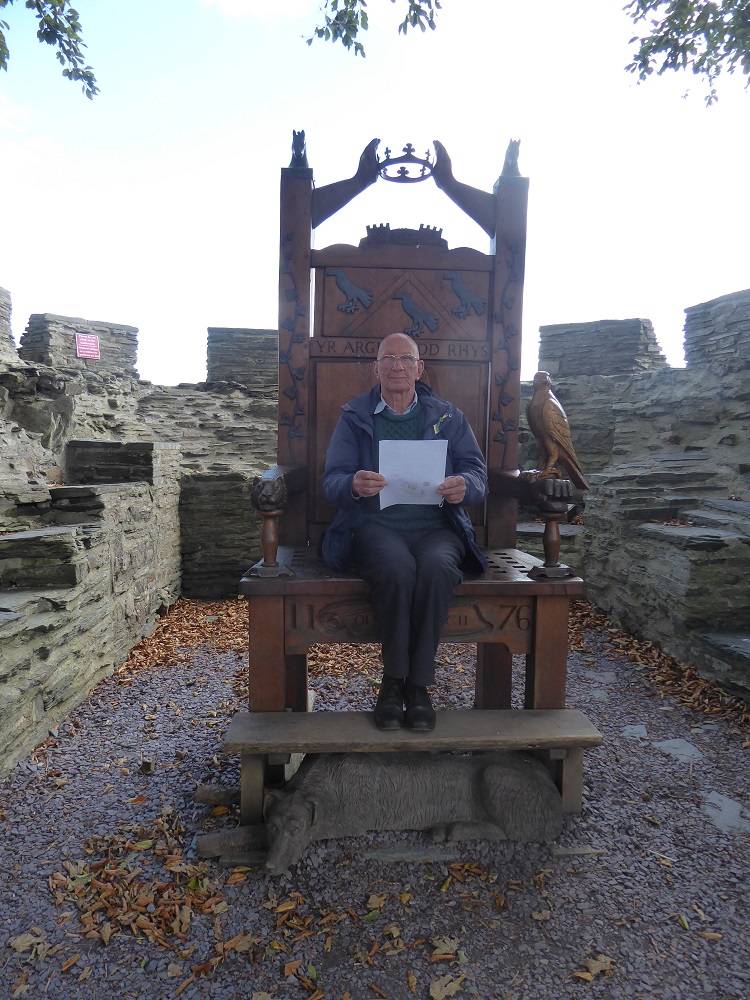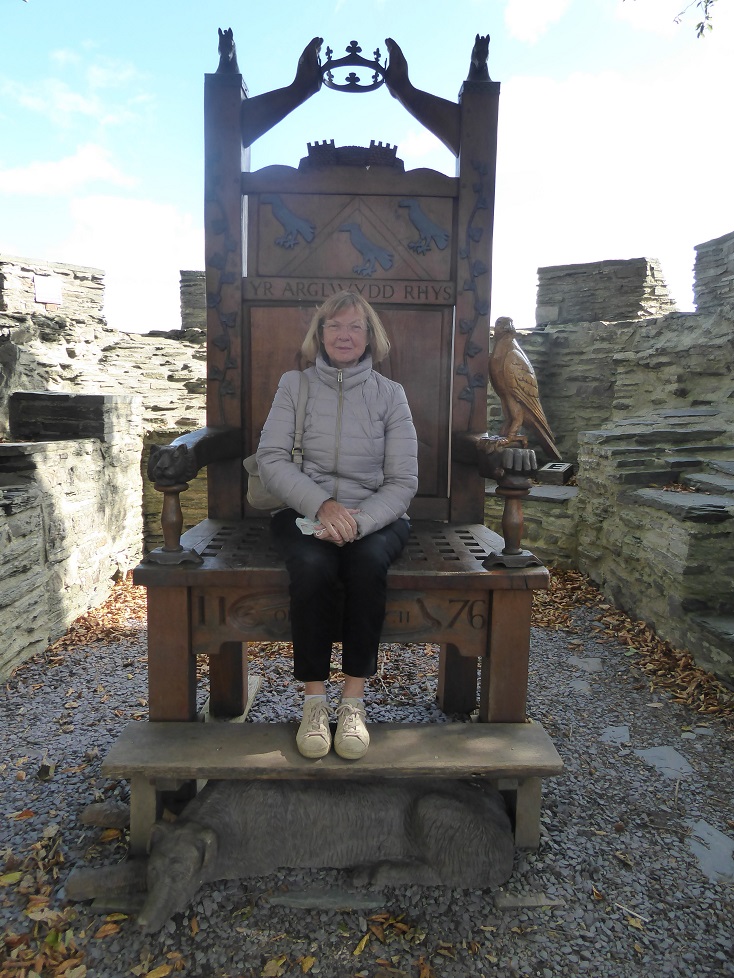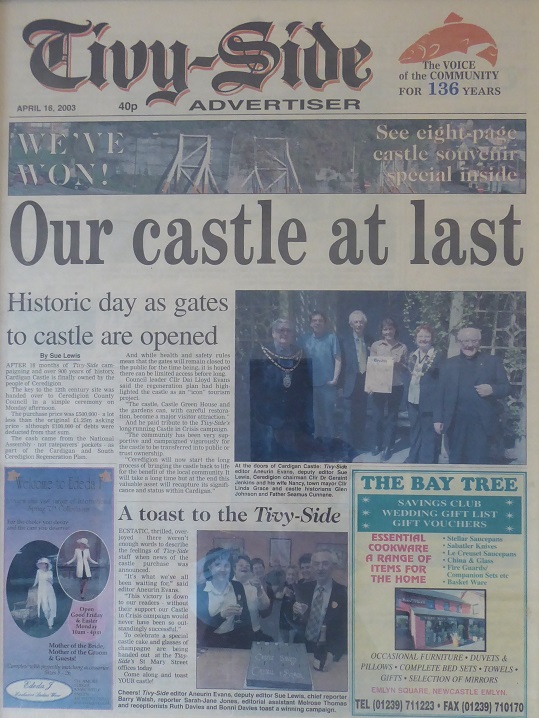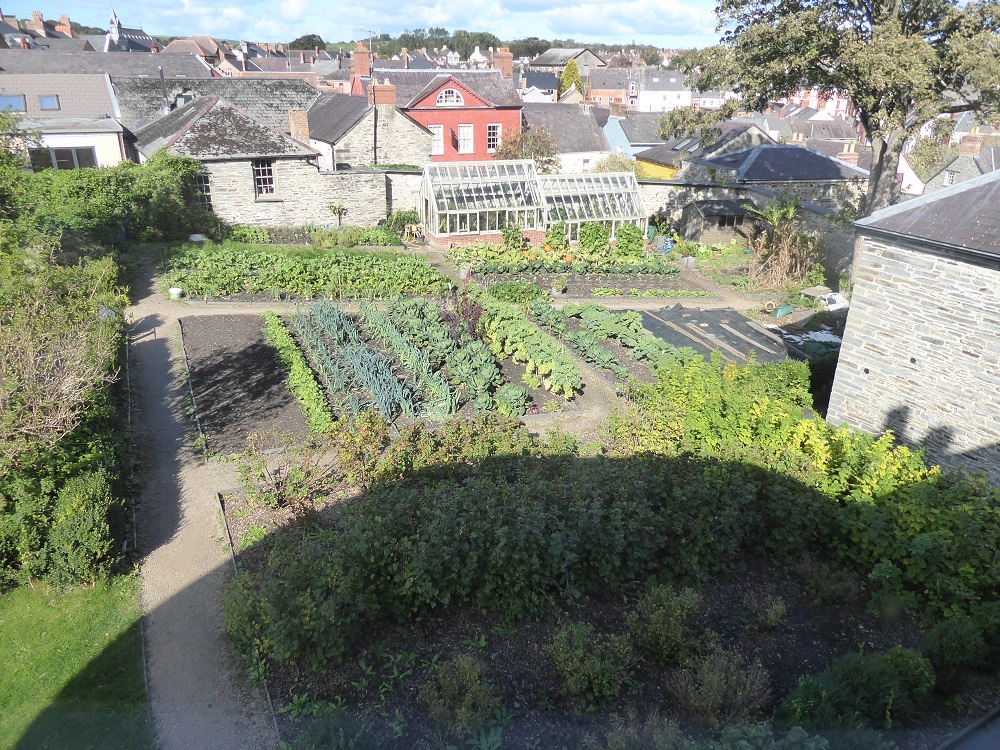 A view of the vegetable garden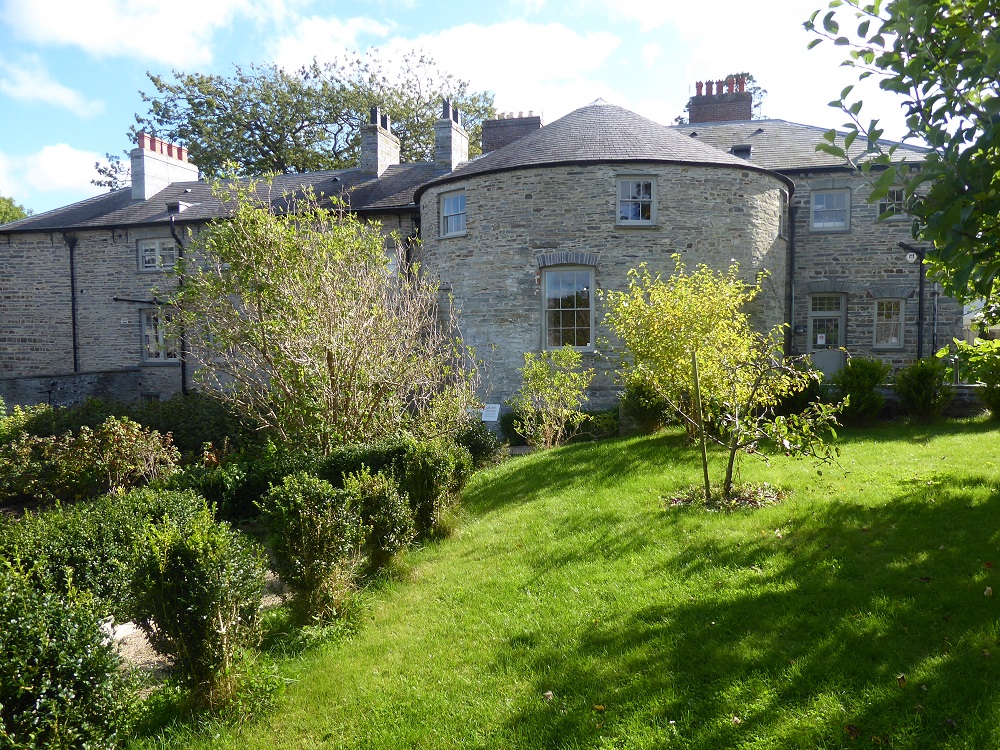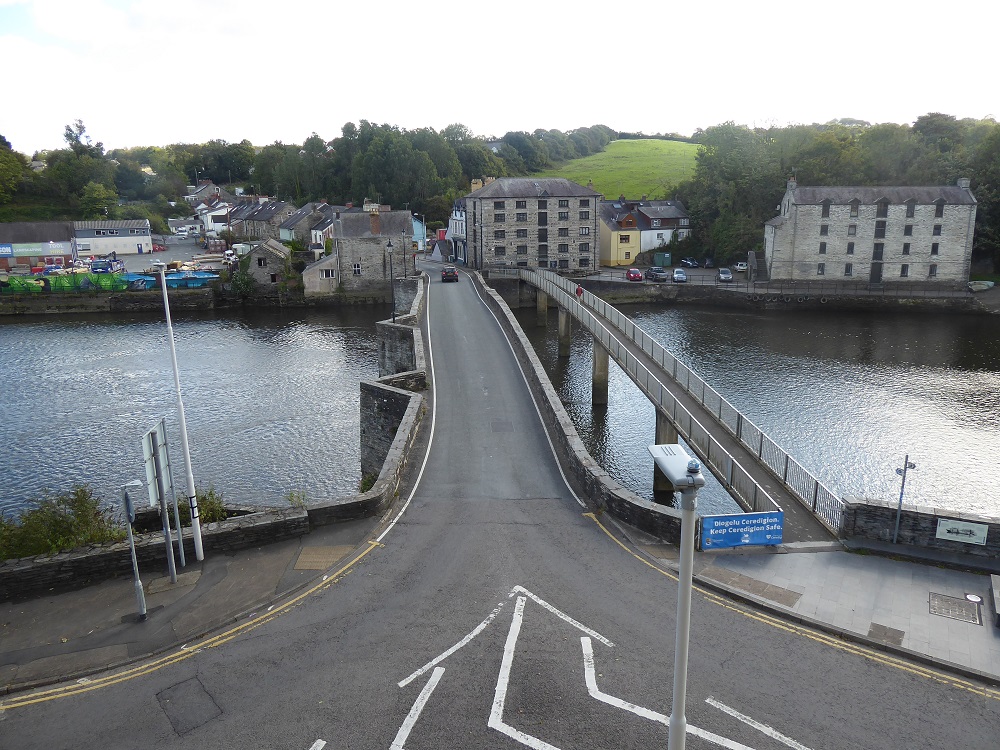 A commanding position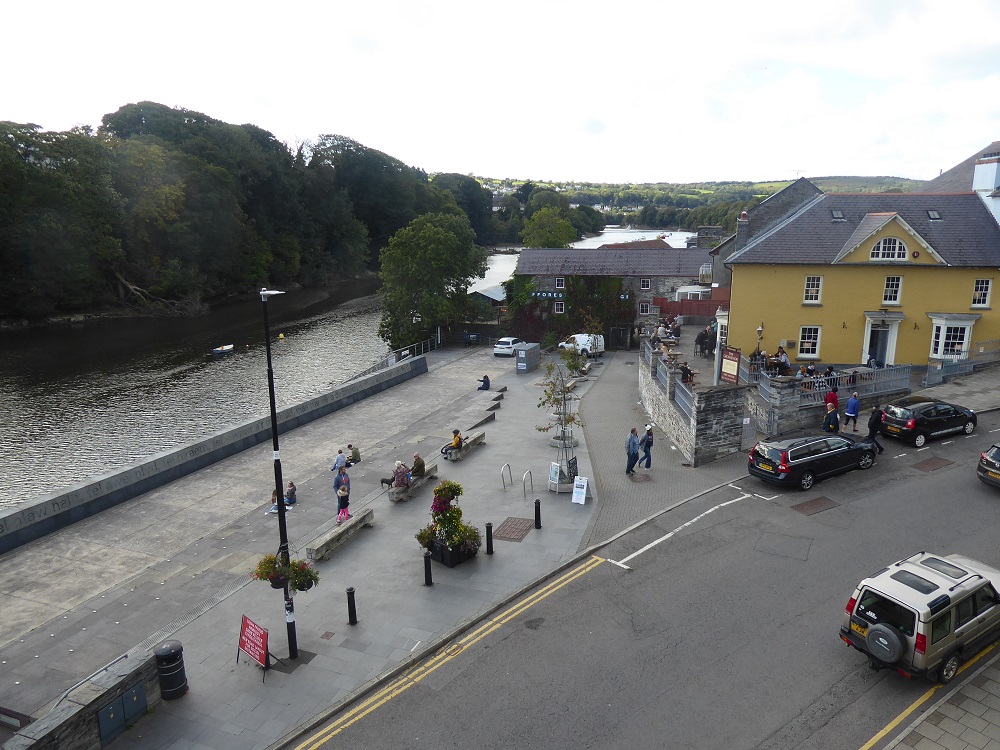 And then it was time to return, stopping off en route to catch a canal trip on the Mon and Brec a narrow canal.