Skipton is a classic market town with a market on Monday, Wednesday, Friday and Saturday so it always feels busy. It has lots of eating places and individual shops and it really makes a feature of its' canals.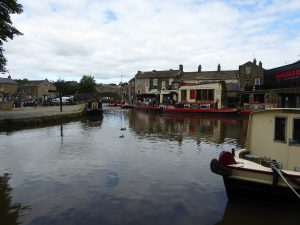 The Leeds & Liverpool canal at the Springs canal junction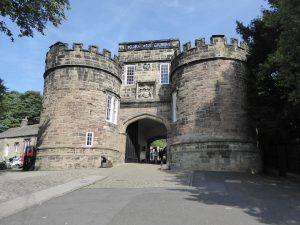 Skipton Castle gateway The wording is Desormais which means henceforth. It was the last royalist castle in the north to surrender after a seige of some three years.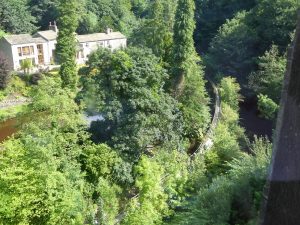 Skipton Woods walkway from the castle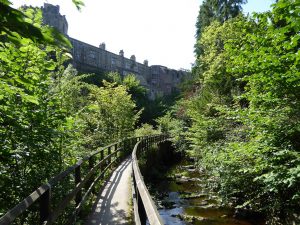 The walkway along the springs canal with a view of the castle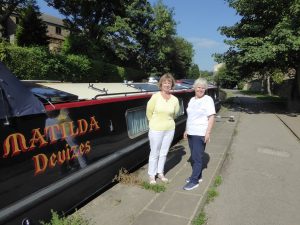 Sisters: Zita & Ruth  17 August Skipton Matilda moored 100 yards from the park, Morrisons (not visible from the canal) and 200 yards from the canal junction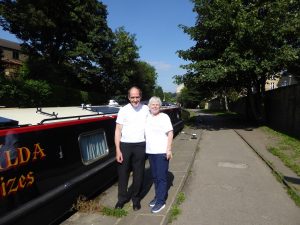 Ruth & David Howard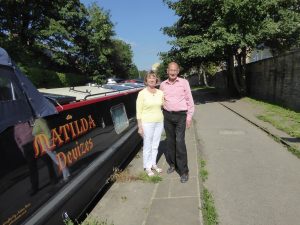 Zita & Tony