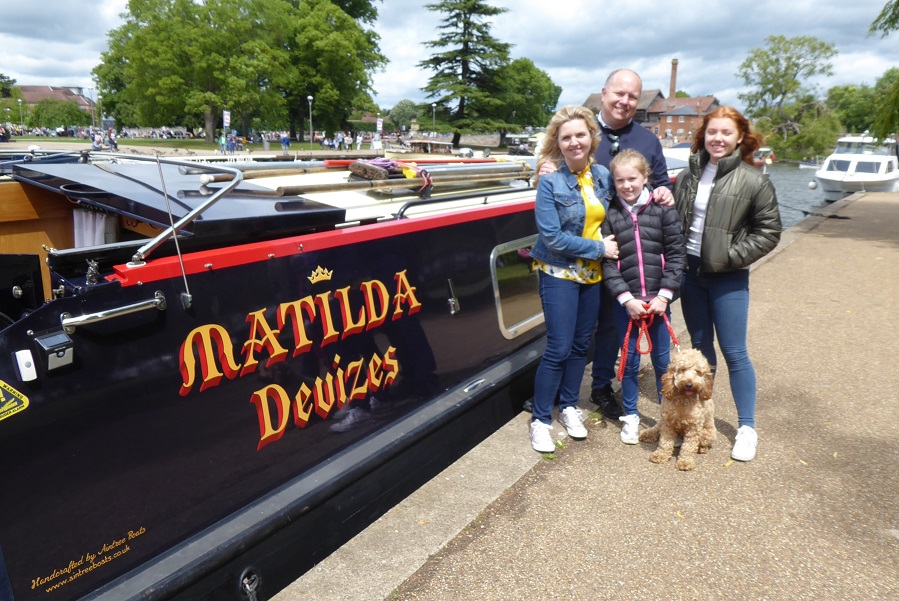 We met the curious Eleanor and her family from Baddesley Clinton, whilst at the lock, and she and her father & sister came aboard for the short trip into Stratford. Mother and dog had to walk!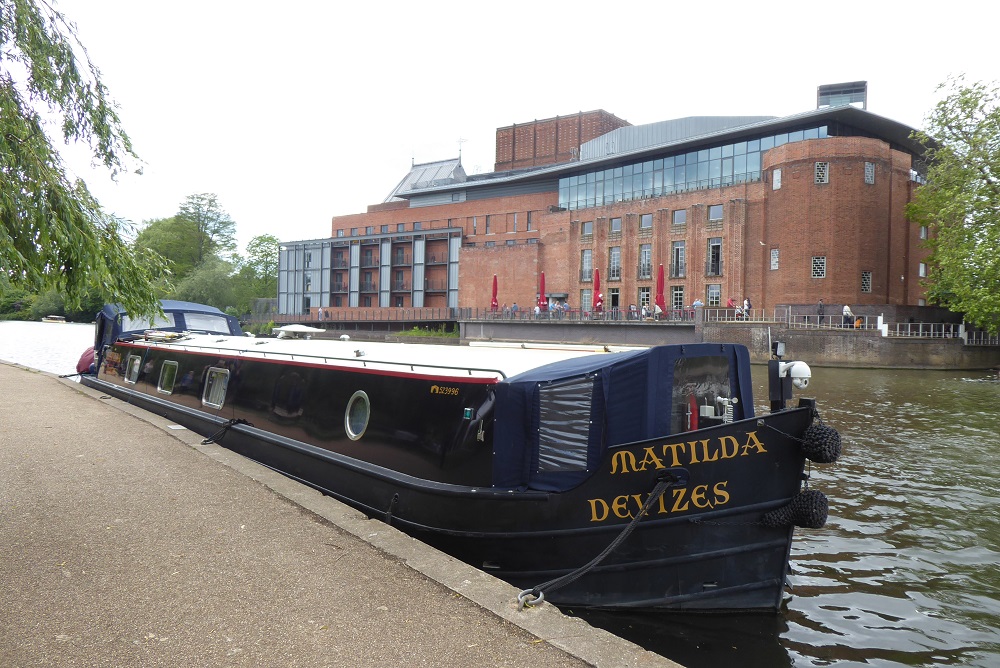 The perfect mooring. Google thought we were attending a performance at the theatre!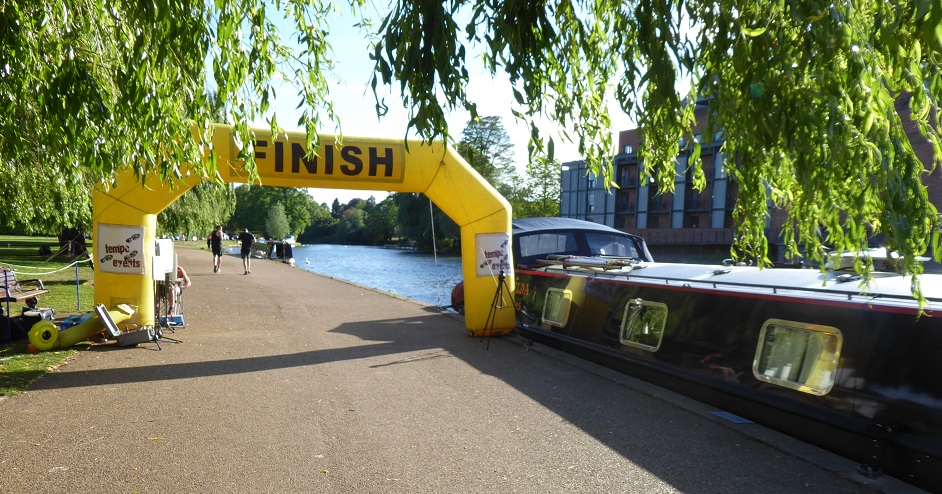 A charity relay race was to take place in the evening and the start/finish was to be alongside Matilda. There were over 100 teams of four running 2km each. There were prizes for the best fancy dress won by the unicorns and a prize for the team where there combined ages were over 200!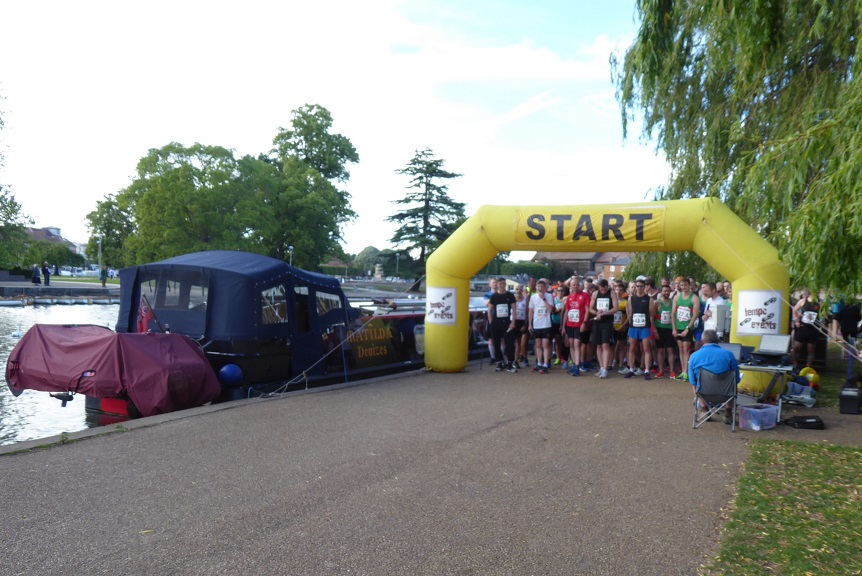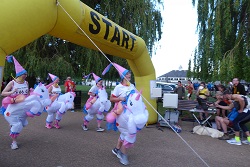 We enjoyed a local beer and the chicken wraps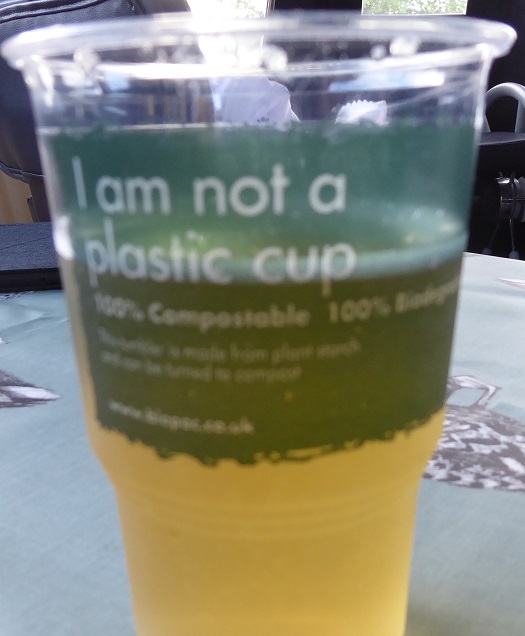 Saturday we walked a considerable distance in tropical temperatures to meet friends on the canal and help them down the locks, Stratford canal is a narrow canal. There was a problem with the last lock so the CRT had to come and remove the obstacle and get the gate opening. They were really nice chaps working in heat of the day and Tony got them all ice creams. When he mentioned to the stallholder why he was buying ices and who they were for she returned his money ! Yet another act of kindness.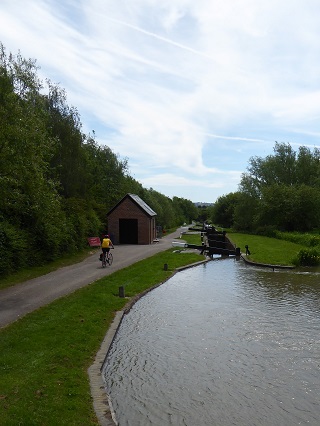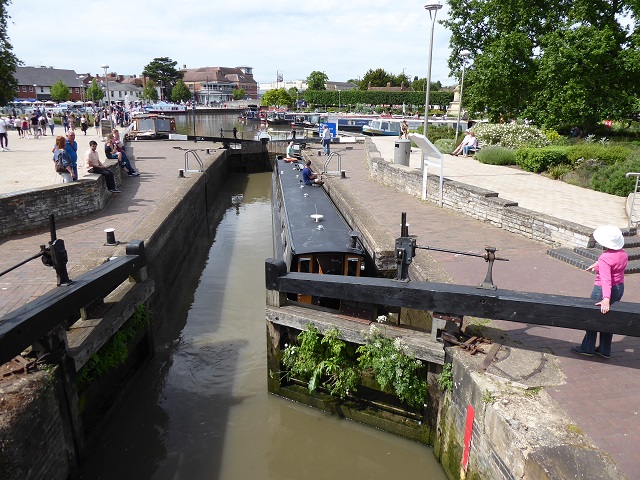 Leaving the canal basin . Note I am still on lock duty!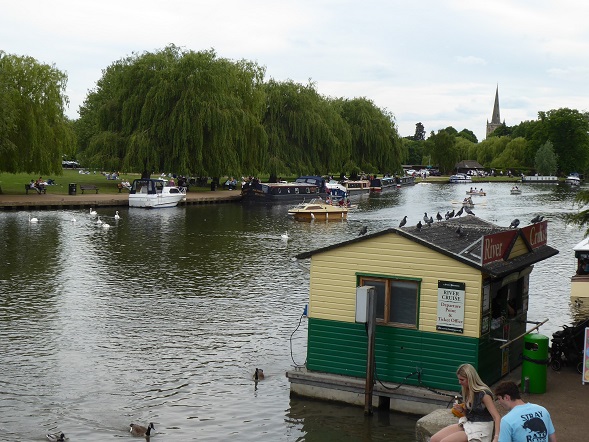 Busy riverside and even a punter! This theatre dates from the 1930s and must be the ugliest building in Stratford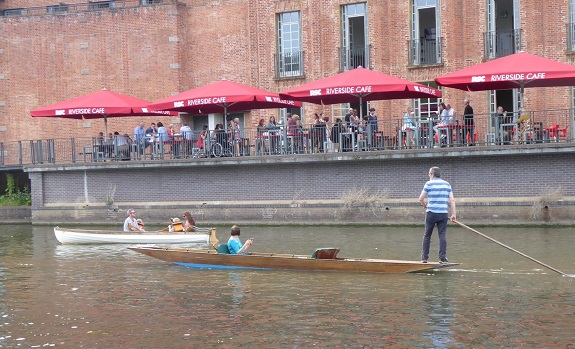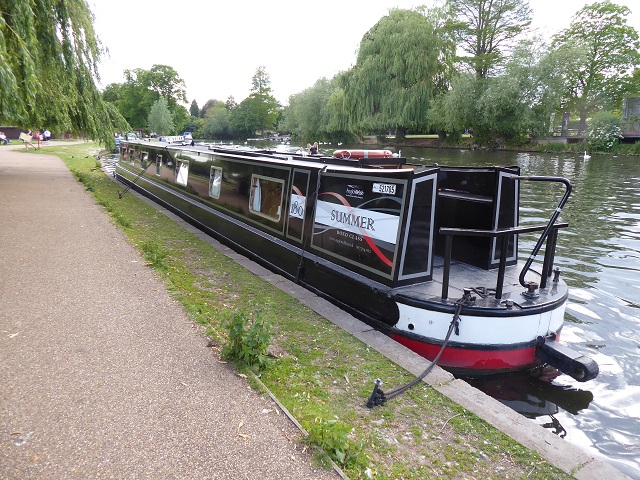 Safely moored up. The batteries had to be replaced the following morning! So much for a supposed luxury hire boat! We pushed on to aim for a mooring at Bidford on Avon, and saw this interesting sign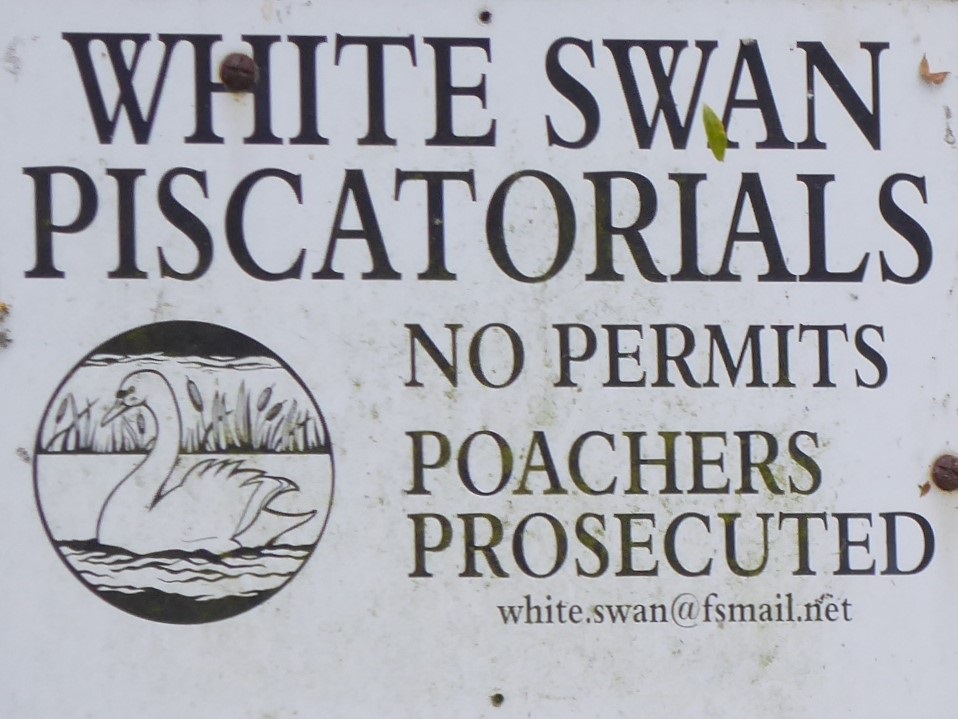 You have been warned!!