Last glimpse of Caen Hill Marina Monday 16th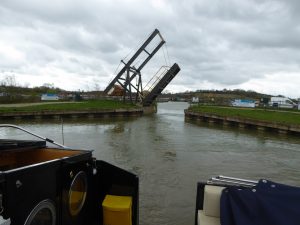 Ascending Caen Hill flight almost there!
Grateful thanks to our helpers and to Nigel and John volunteer lock keepers. We look forward to seeing you in September!
We bid Devizes "Au revoir" last Thursday morning
Moored at All Cannings Visitor Moorings.
We had to return to Devizes unexpectedly as I had forgotton my summer clothes – in store at Zelf!  The drivers of the Salisbury Red buses were so helpful. Ian phoned his colleague Andy to make sure he picked us up at the Travel Lodge stop and then Andy dropped us off at the canal. Excellent service and  I emailed Salisbury Reds to compliment the drivers and suggest they received a bonus!
Friday we moored at Wootton Rivers,  a very pretty village. We had been unable to moor here  last September as there was a shortage of water.
And a very smart idea
The history
NB a virgate is 30 acres
As we progressed  we noticed a great deal of tree pruning had taken place and the reeds had been cut back which we were very pleased to see. It makes life so much easier when you meet another boat!
Continued through Bruce tunnel to begin the descent to Crofton. Quite pleased with the reflection in this photo!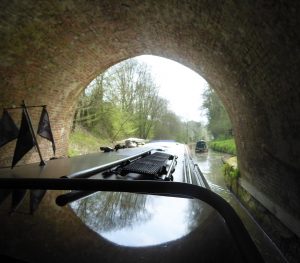 A minor hazard en route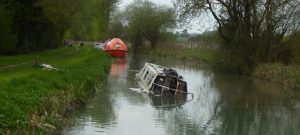 Moored up at Crofton close by the scenic Wilton Water and opposite the pumping station yesterday afternoon, after opening 9 sets of lock gates. We walked over to the pumping station cafe for a late lunch. The way is via a tunnel under the railway. A bit frightening if a train comes along!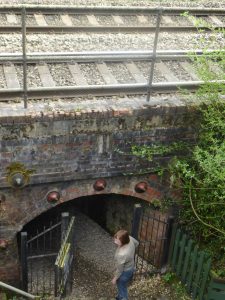 Terrific storm last night. Thunder began just after nine. We were woken by torrential rain and thunder at 2.45am . Today has been a cleaning and tidying day, Tomorrow we move on to Great Bedwyn – if there is  space in the Visitor Moorings.