Left Mooring at 5.55am to sail 1 km to lock gate mooring. Boston Stump at 6.00am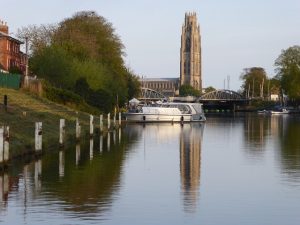 Gates due to open around 6.30am when the level of the sea and River Witham are exactly the same.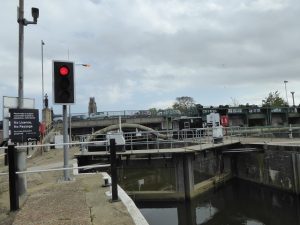 There is a window of 3 (yes 3) minutes for this so timing is critical. Miss it and you have to wait until the next day.
Approaching the gate mooring under the rail bridge. Boston to Skegness line. The Pilot Darryl Hill came aboard here. He takes about 15 boats a year across The Wash.
Mike the lovely and informative lock keeper, who is here specially, inspects the levels and then the lock gates start to open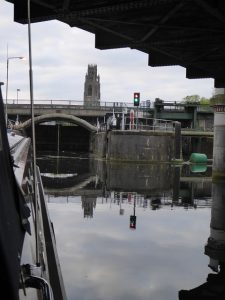 Wider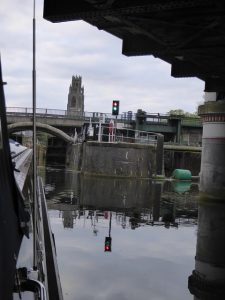 Going through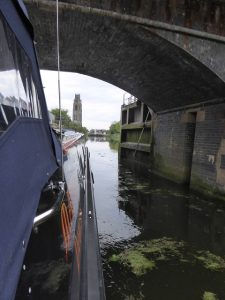 Looking back gates pipe and rail bridge.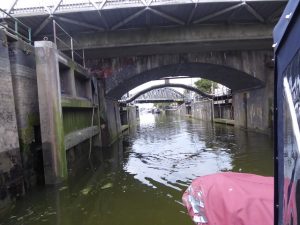 Traveling downriver
Fishing boats land shrimps and cockles
Customs House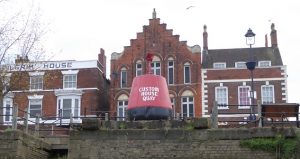 Farewell Boston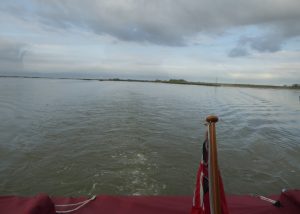 First challenge accomplished! Now for the real test of seaworthiness!