What an interesting stop on our journey!
We are moored adjacent to Lee Valley water Centre where they held the Olympic Canoe slaloms. This afternoon we watched Kent Firemen jump into the fast flowing water and learn how to get out and then young teenage canoeists practising their skills..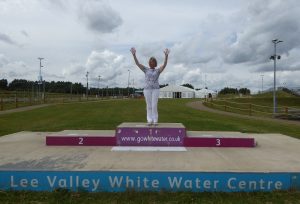 The winner!
We called into the Tourist Information Centre first thing this morning and were greeted by a very enthusiastic Volunteer who gave us lots of information and suggested eating places too.
Of course we did the Abbey and its gardens first and saw where King Harold was buried after the Battle of Hastings.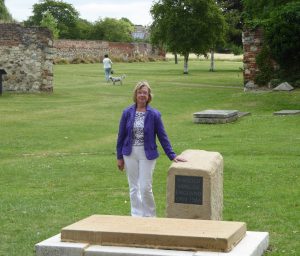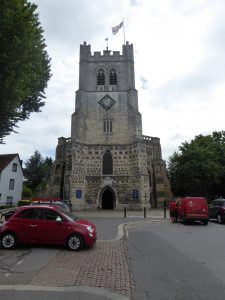 The Abbey has a fine Rose window designed by pre-raphaelite artist  Burne-Jones and a highly decorated ceiling.
The Denny tomb is beautifully crafted and shows all their children which amused me!
Also displayed in the church was this notice which I think should be given to every child (and adult?)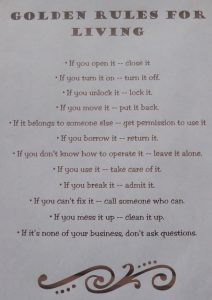 We discovered that Waltham Abbey sits on the Greenwich Meridian and there is an ornamental gate to mark this in the Abbey grounds.
On the pedestrian Sun Street is also a decorative mosaic celebrating this fact and here is Tony astride the world..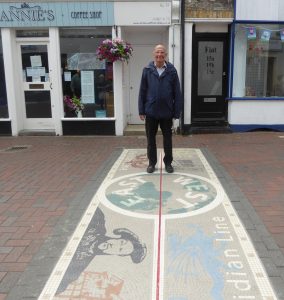 The Museum was well organised and you could look through a window into the storage and conservation area. An excellent idea. I wasn't too sure about the local heroes room where William Shakespeare featured!!!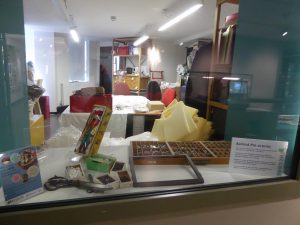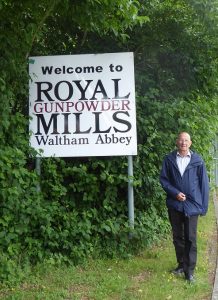 We then walked to the entrance of the Royal Gunpowder Mill to find it is only open on Sundays! Gunpowder and other explosives have been made here since the 16th century. Lawrence of Arabia obtained explosives from here.