We booked Henry into a beautiful lawned site named Hagbeach Manor in a small village called Holbeach, near Spalding. It had tall manicured hedges that stopped the wind whistling over the fens and had spaces for about 15 vehicles. We had been concerned that no hardstandings were available, but the neat striped lawn was firm, inspite of recent rain.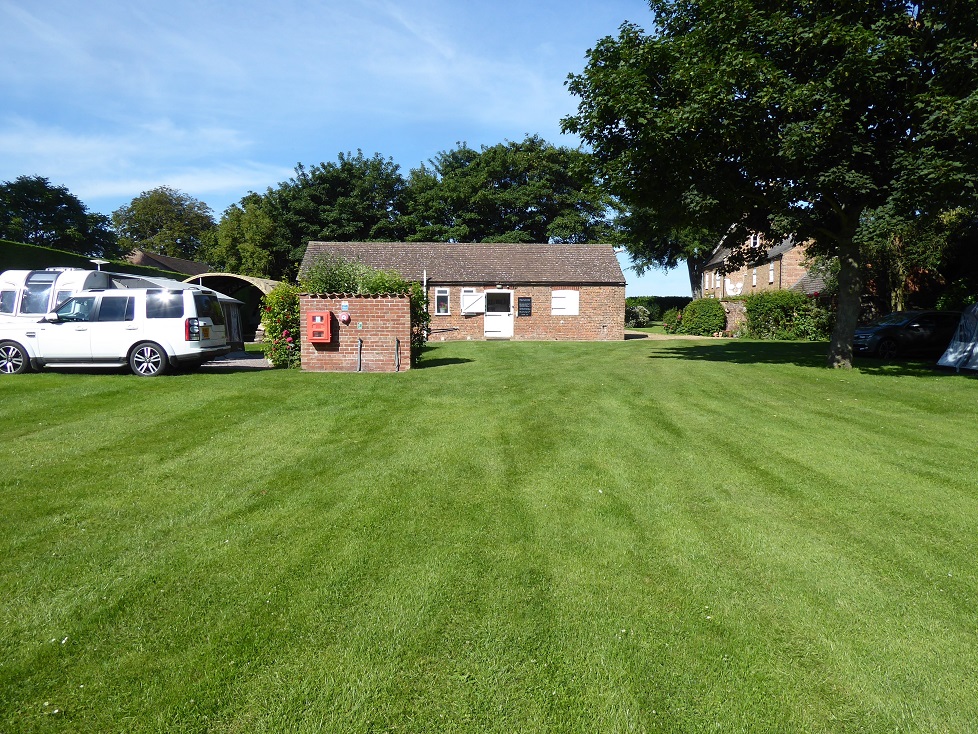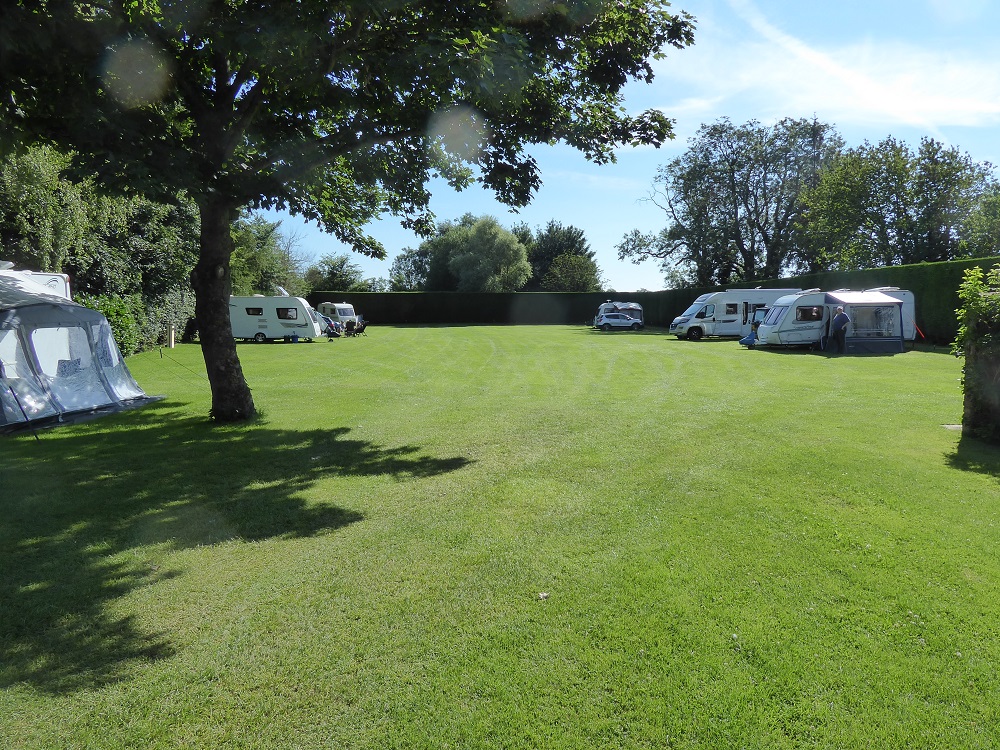 I had driven the Land Rover so we were able to easily go off and explore Spalding.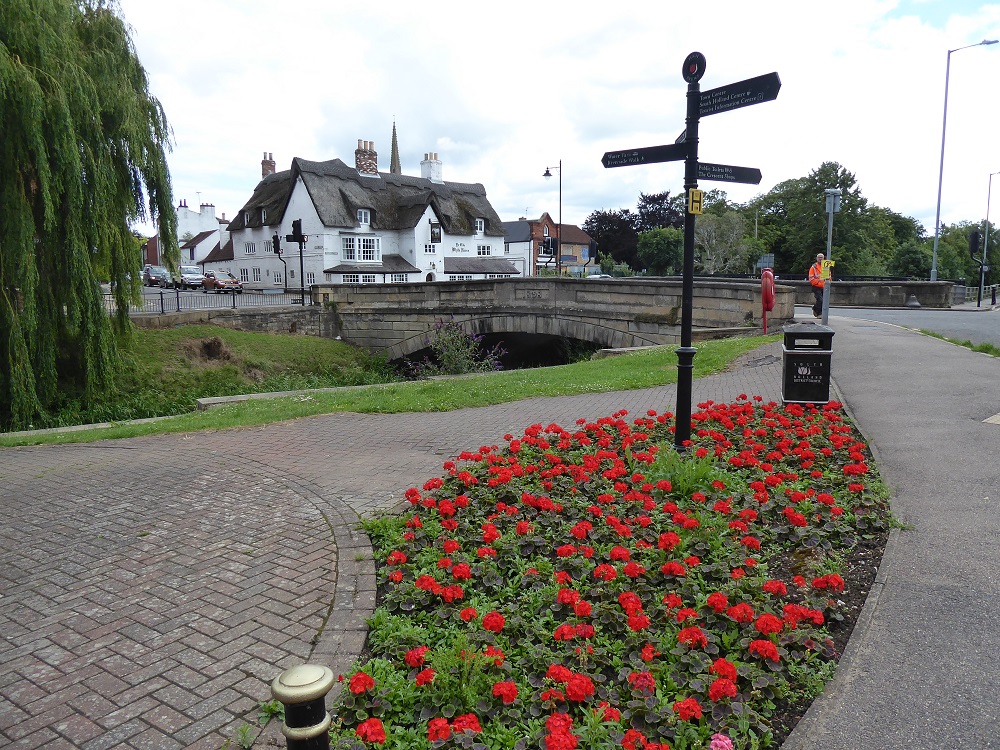 River bridge and riverside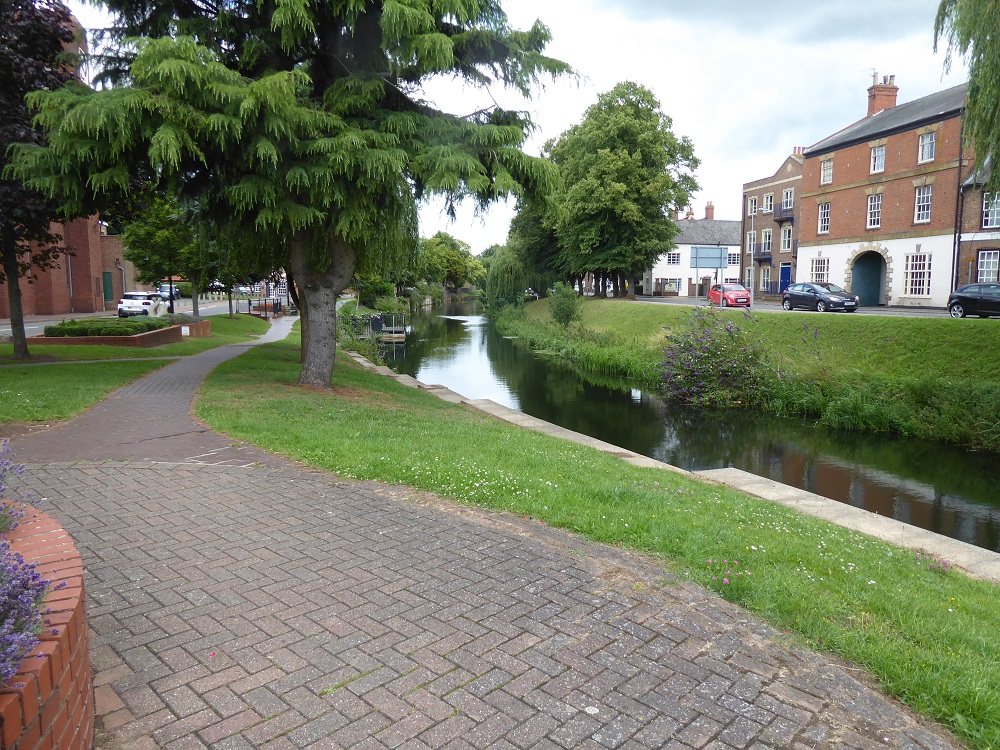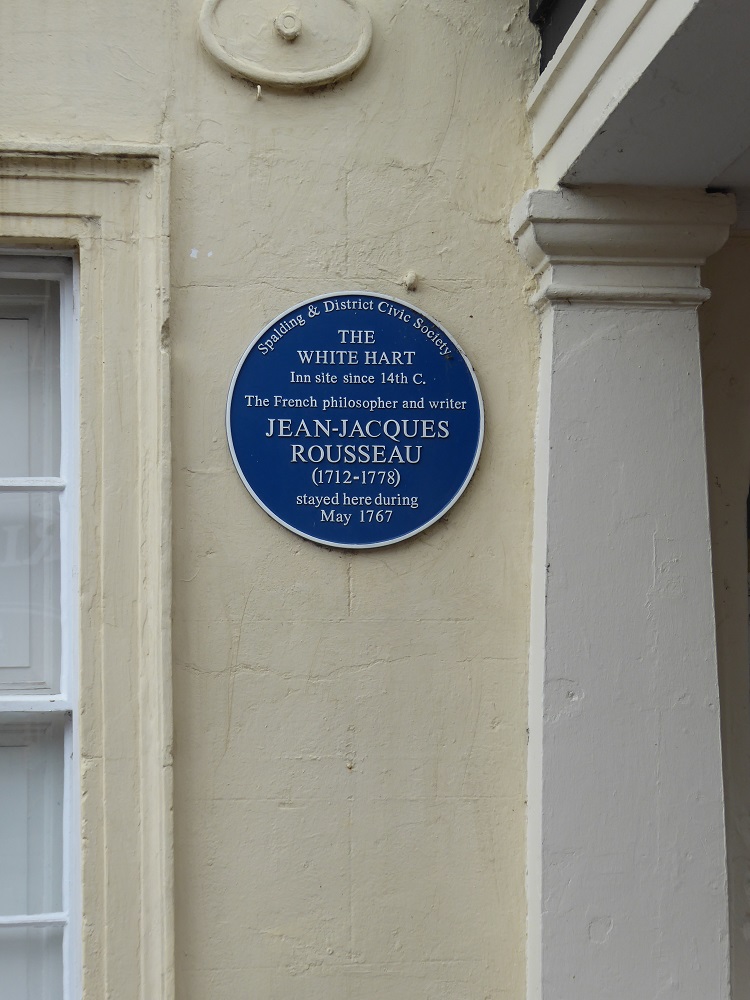 I can't imagine why JJ Rousseau would visit Spalding!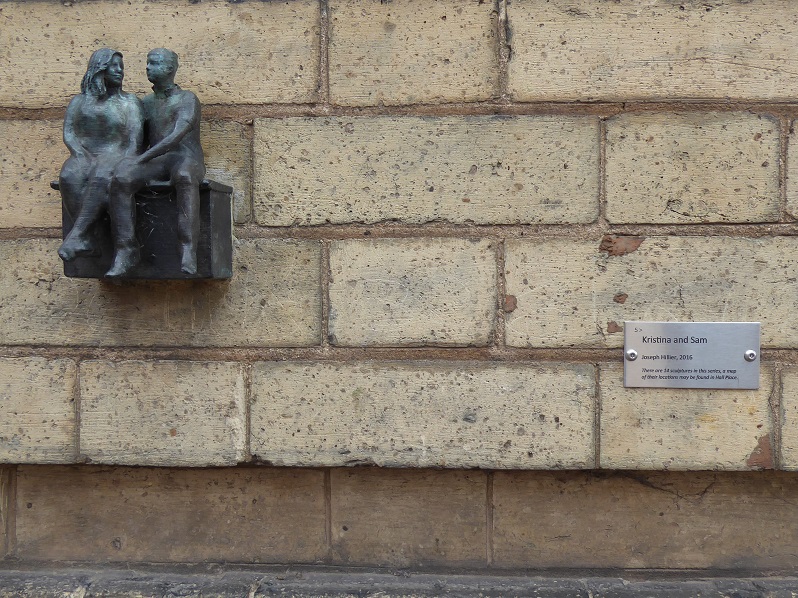 A minature sculpture.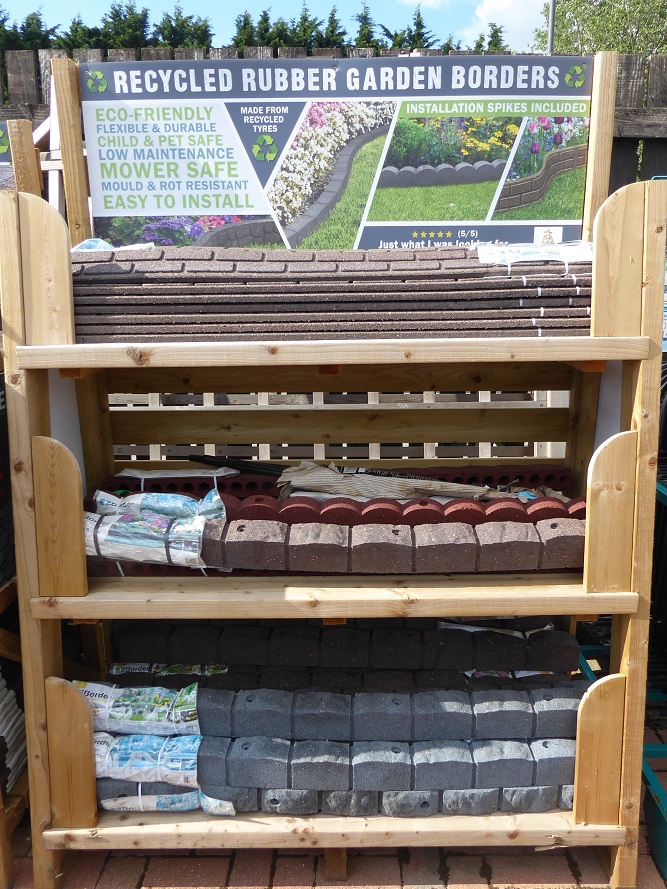 We went off to the garden centre to find a plant for my sister. We failed! it was however next to a small shopping mall. Tony took advantage of the M&S sale to buy more clothing as when we set off for Derbyshire we had planned to return to Tewkesbury. However we changed our plans…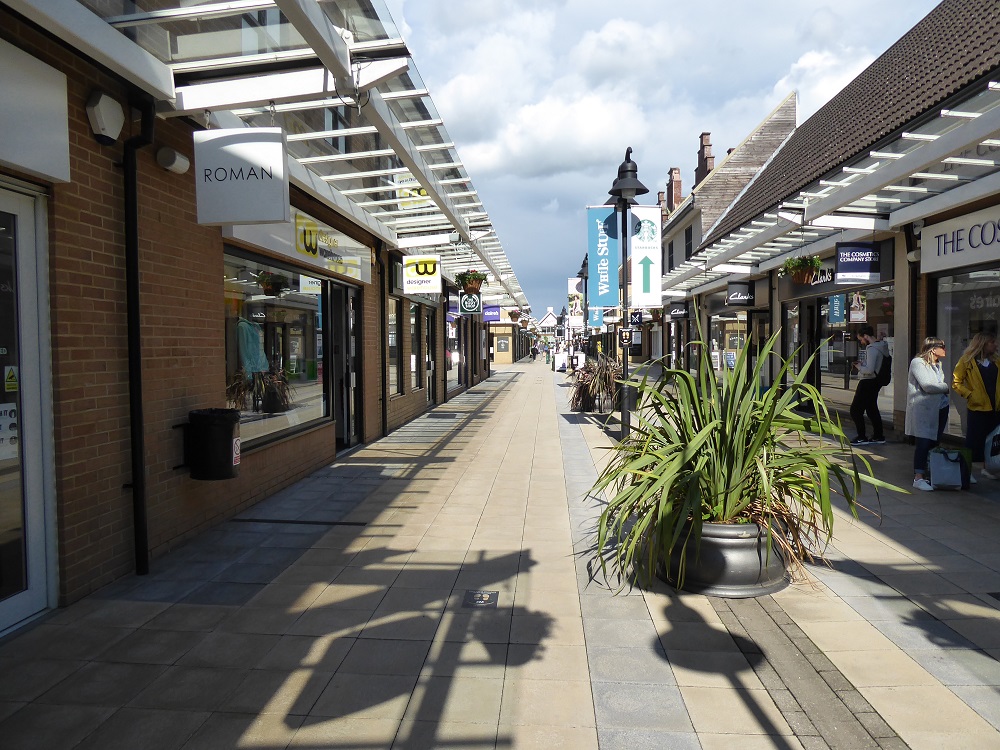 And what a surprise we had at the end of this walkway!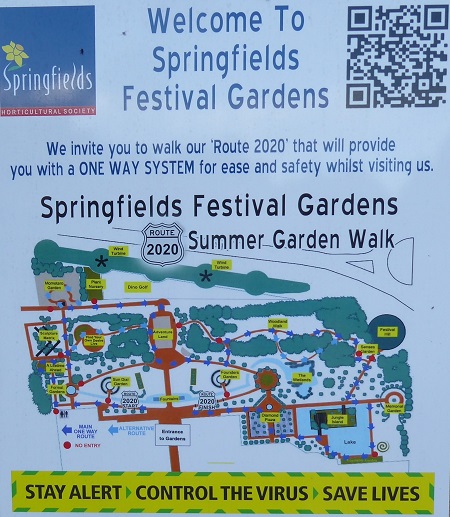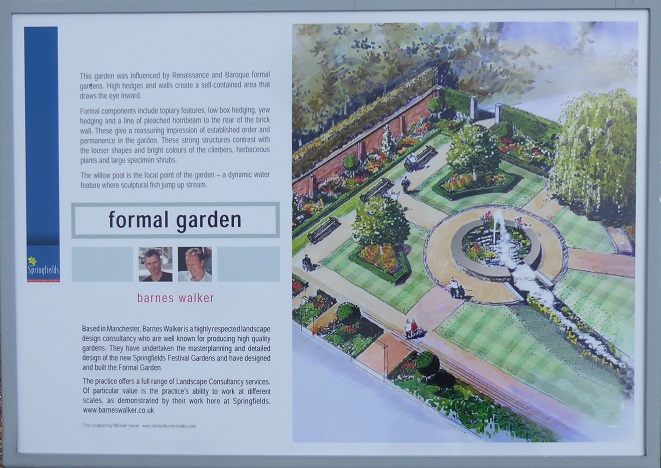 Various garden designers had created individual plots. The plan above and reality below.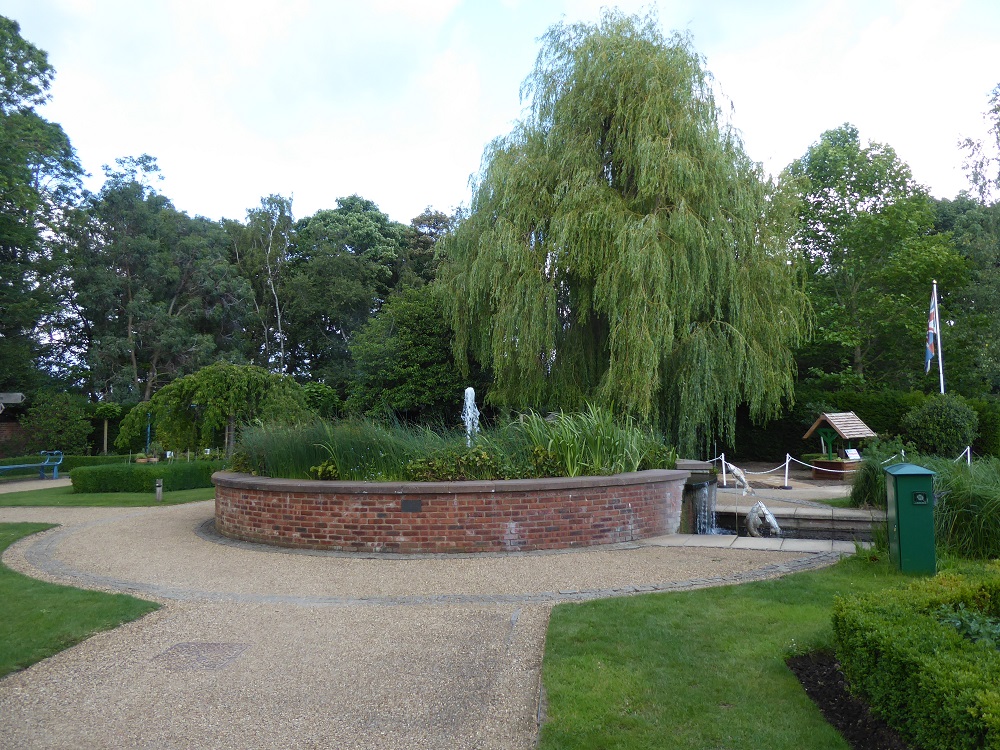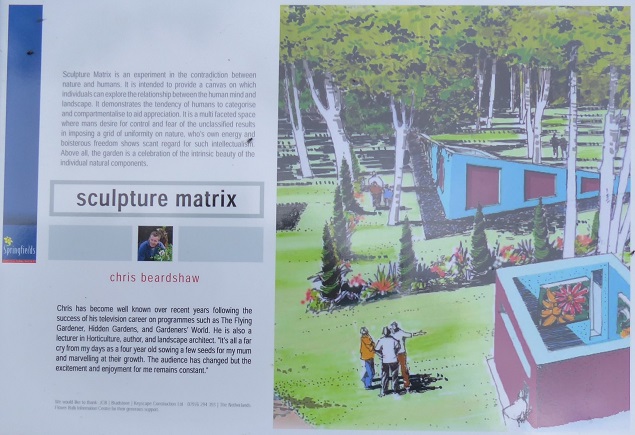 My sister's favourite gardener but his plot disappointed.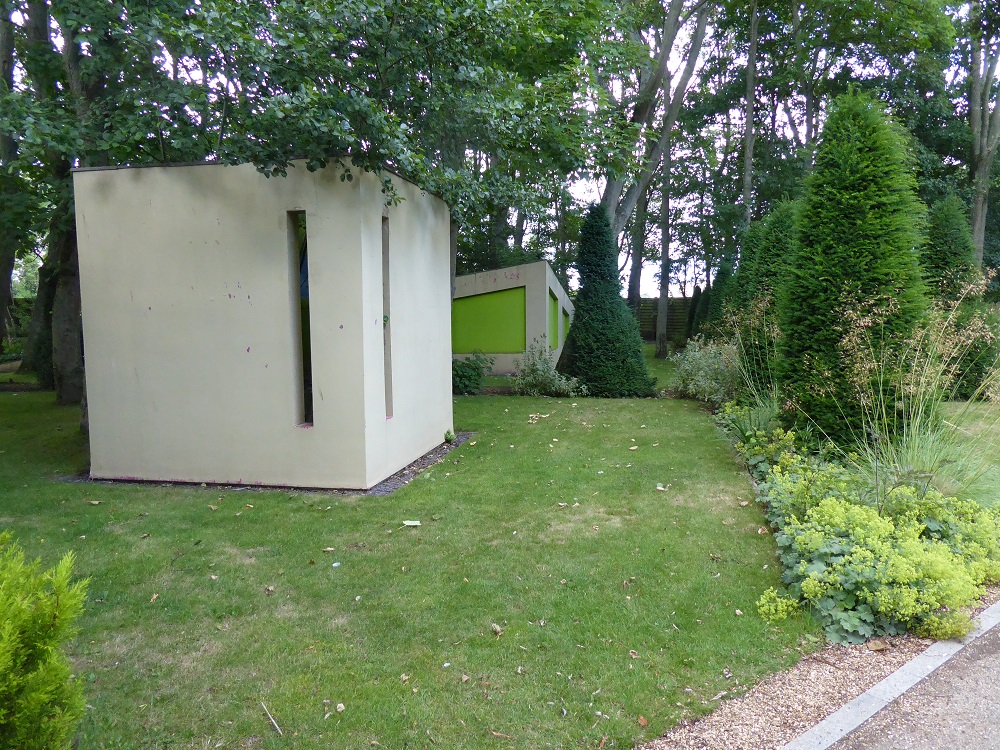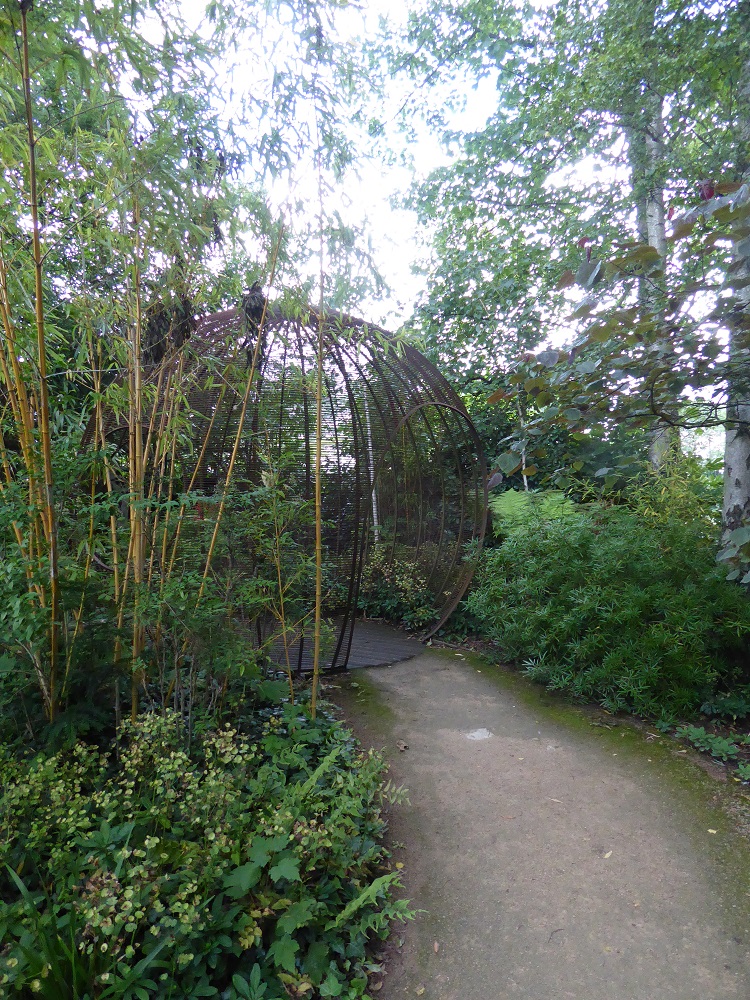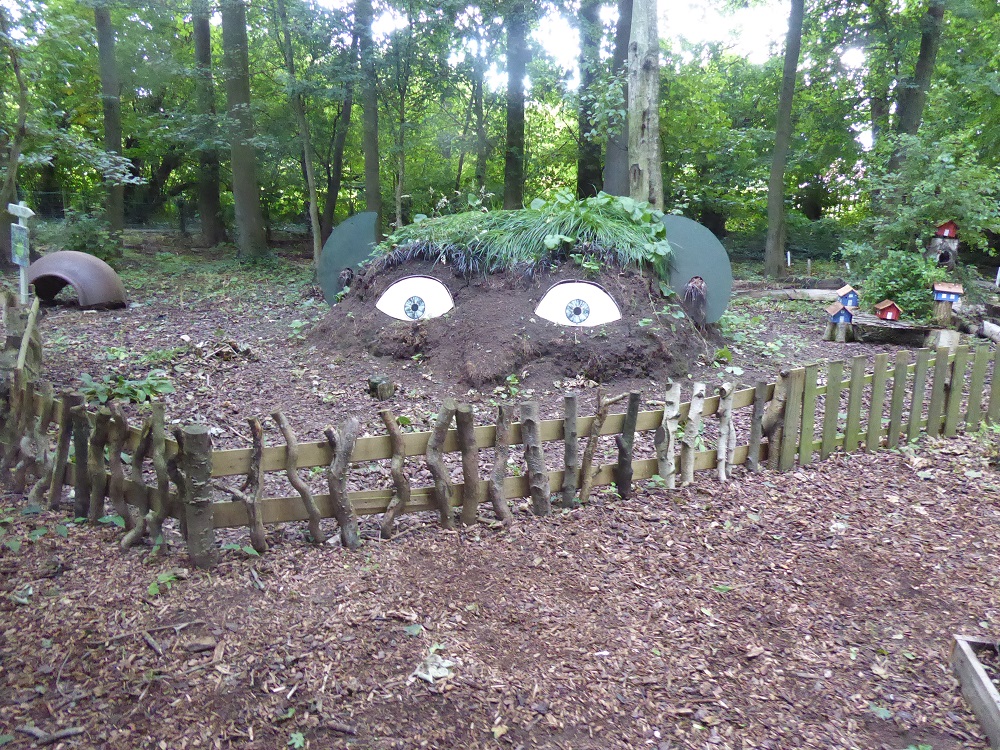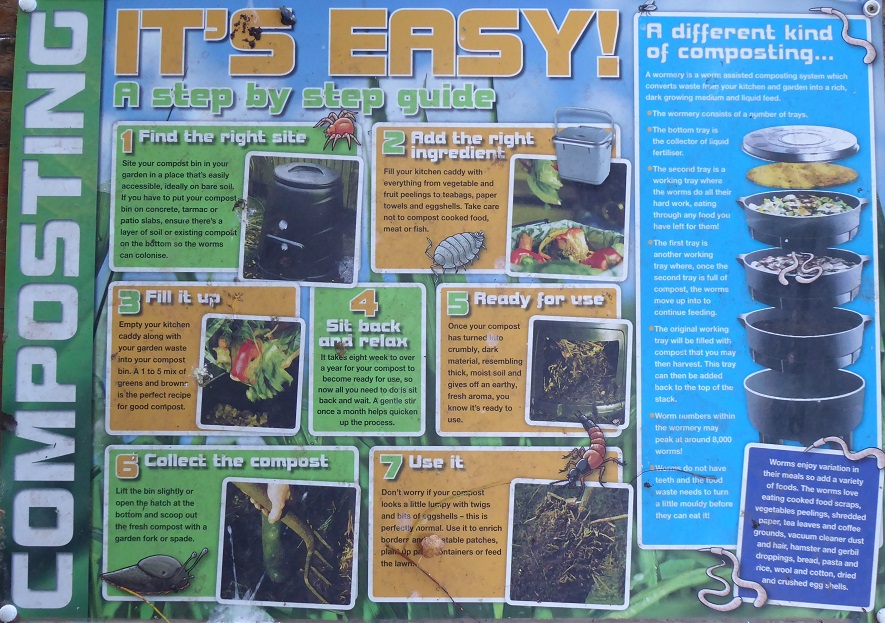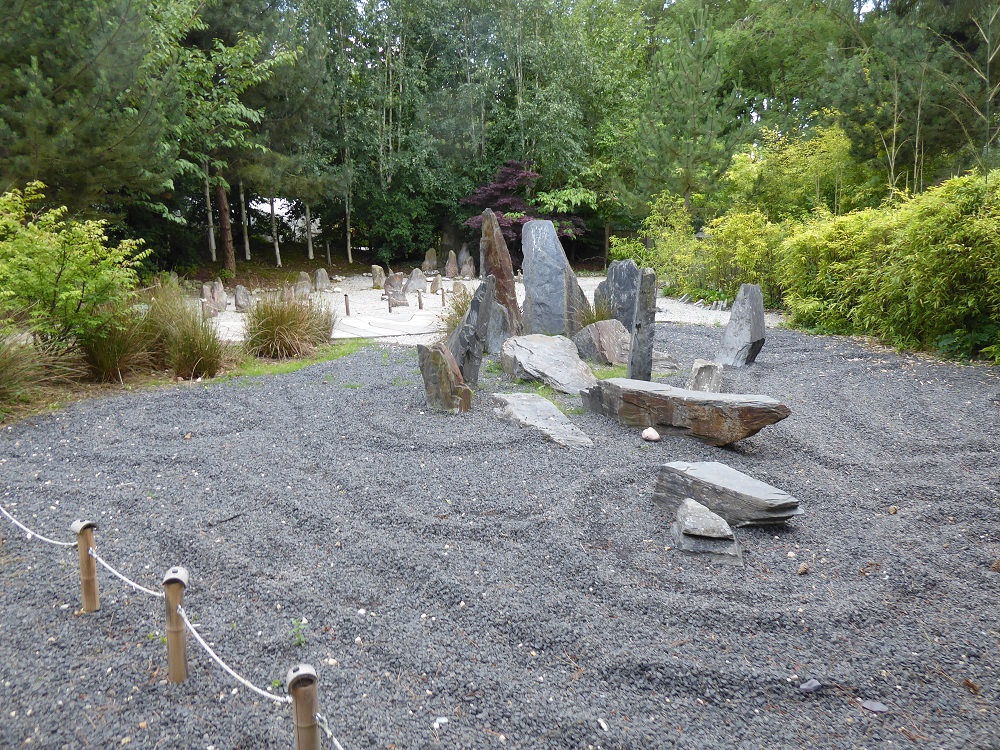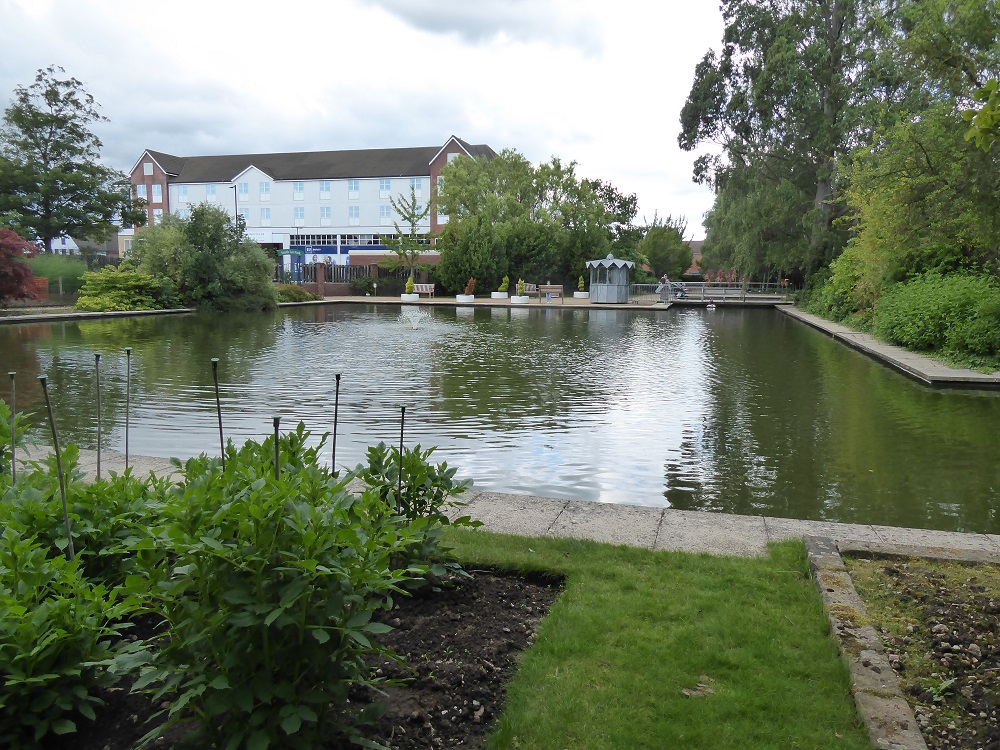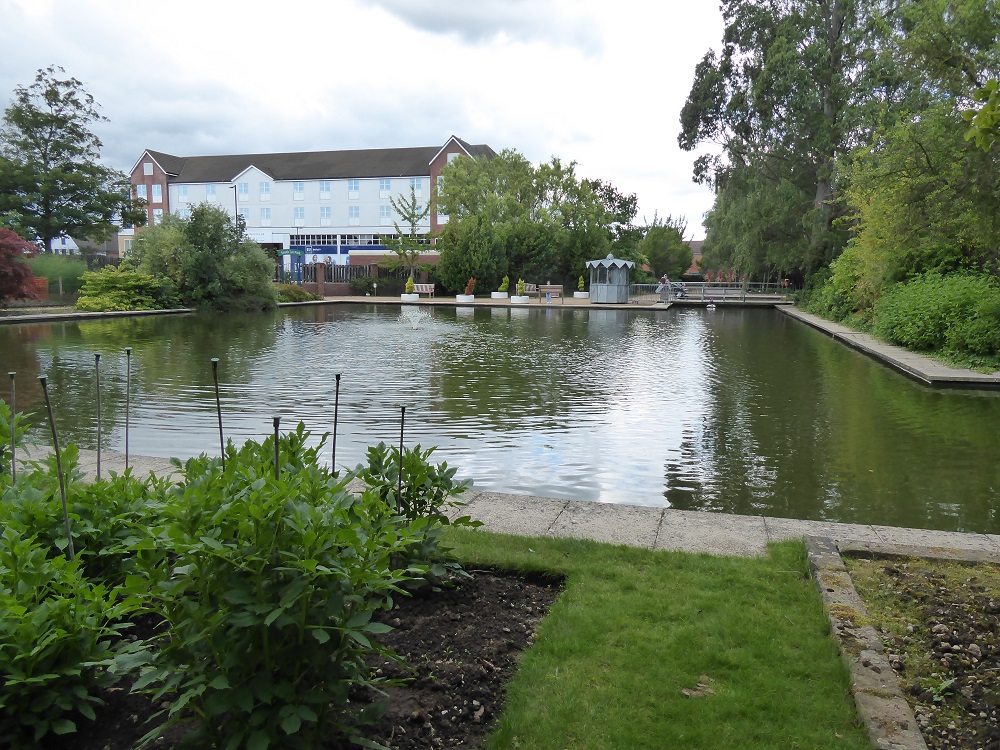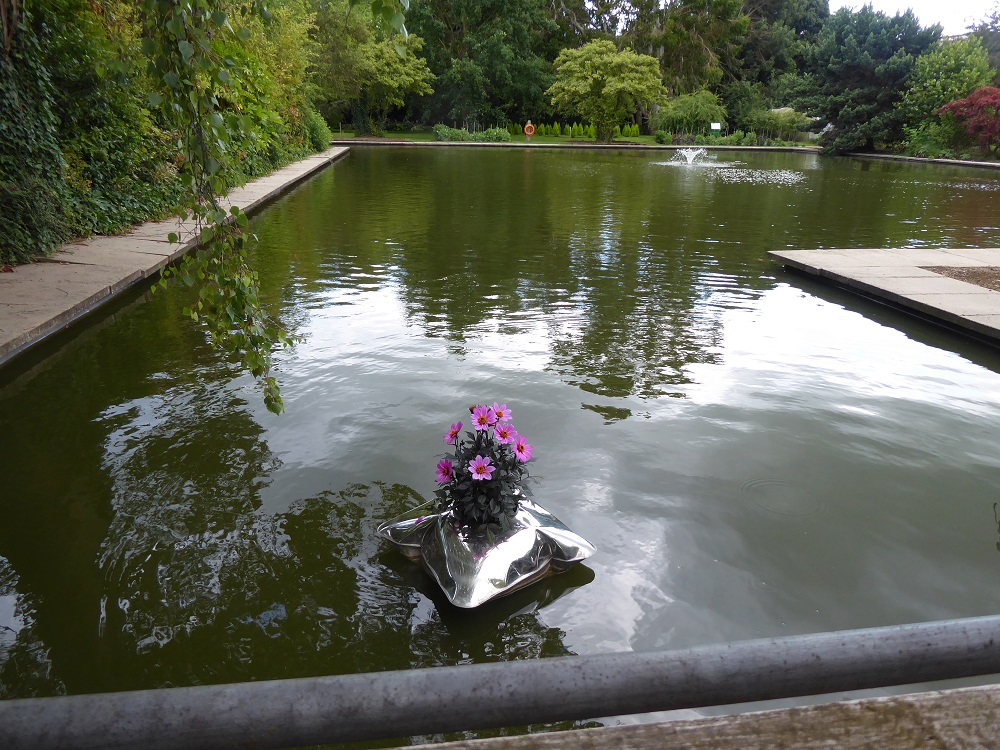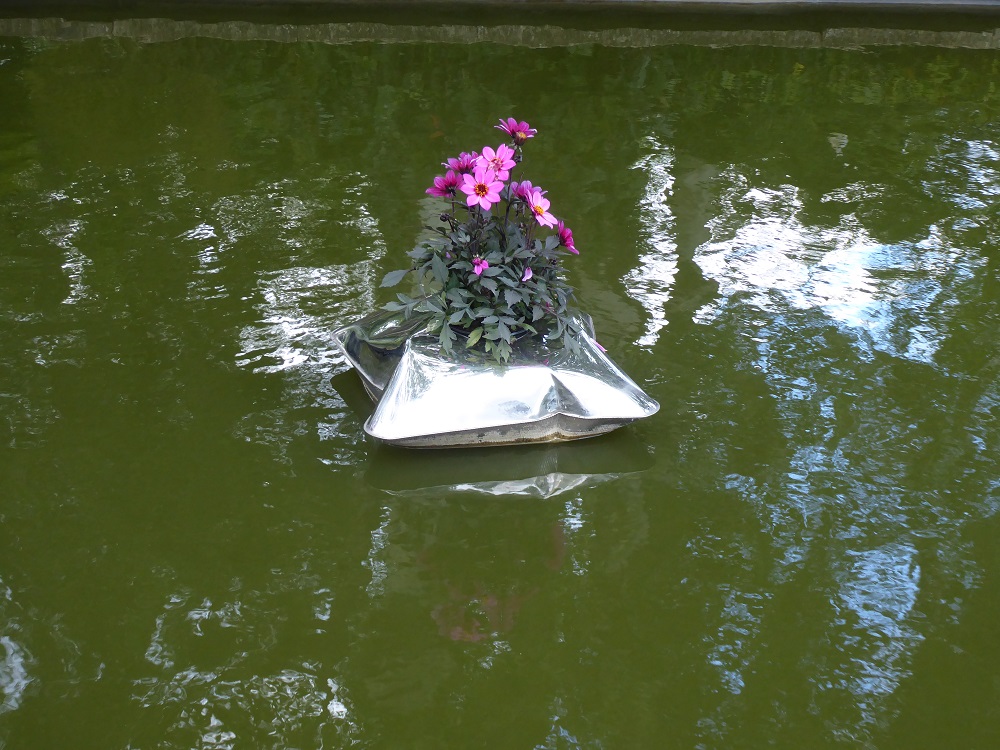 I liked this floating planter.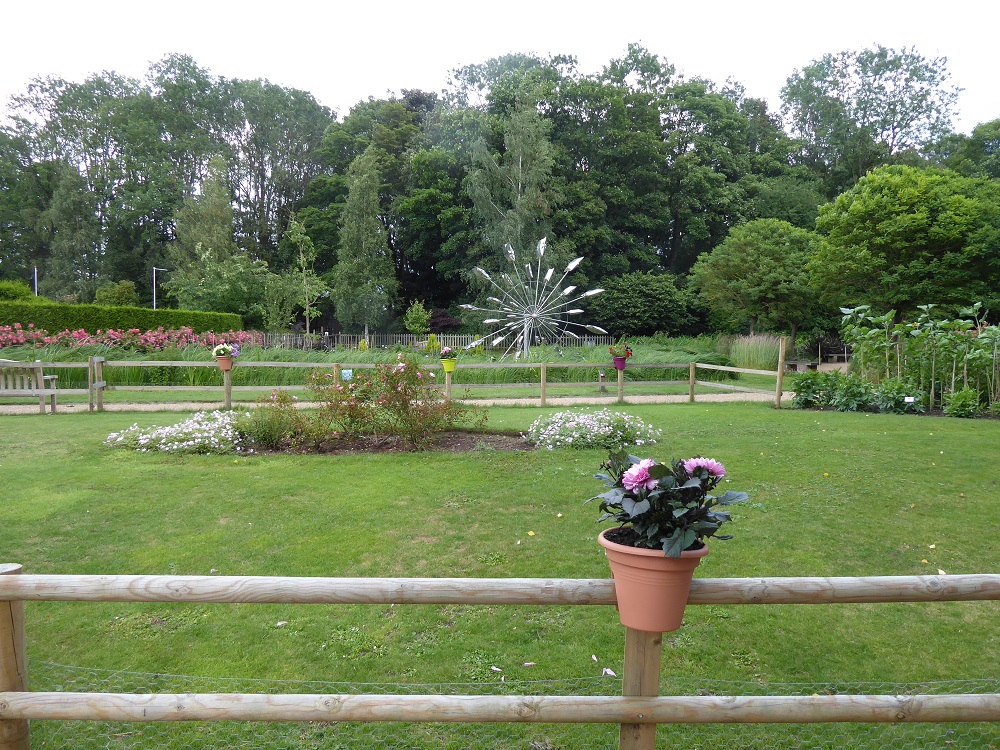 So a charming area of garden, with special 2020 (socially distanced) Route.