Well, it's polling day and we await the outcome with great interest. Our votes were posted in Loughborough (another long story) last Saturday morning. After a bit of research we found we were able to make a "declaration of local interest" and so were able to vote in Devizes.
Yardley Gobion is somewhere between Stoke Bruerne and Milton Keynes and at last we have an internet connection!  We are spending the day here in Kingfisher Marina  because our engine is being serviced.
On our return journey we revisited the delicious butcher in Braunston went through the tunnel in 29 minutes (without touching the sides) and met up with Simon at Calcutt Boats. Here is his mooring and then see him hard at work at the locks. Grateful thanks Simon and I hope the boat inspector was kind.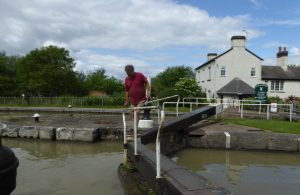 Braunston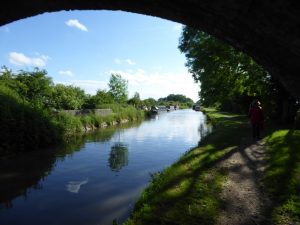 We booked a passage through Blisworth tunnel at 8.00am Monday morning. Just before the tunnel is a wharf where Pickfords started their removal business.
It took 44 minutes to travel the  3057  yards and that took us straight into Stoke Bruerne the famous canal village.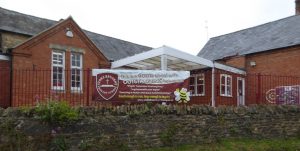 This one is for all those ex teachers!!!!
As heavy rain and wind were  forecast for Tuesday we decided to stay moored up but do a bit of exploring. The bus passes took us to Towcester where we enjoyed a morning at the museum.