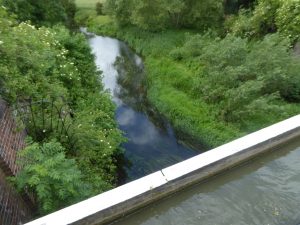 Aqueduct over the River Ouse just after Cosgrove and then alongside the railway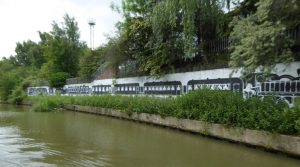 We are very impressed by Milton Keynes. The canal is a green corridor that snakes through the town. We are moored up at Campbell Park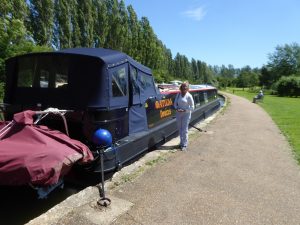 . Alongside is a small pond with ducks etc and a path meanders up hill past the cricket ground and open air theatre to a view point and then into the town with John Lewis the first store on the right, Library and theatre on the left and large bus station between. We took in the matinee for Billy Elliot. (The choreography & dance were first class, but there were disappointing bits). The shopping malls are excellent light, airy and exceptionally clean, and there is a big space that was filled with a craft and vintage fair this weekend.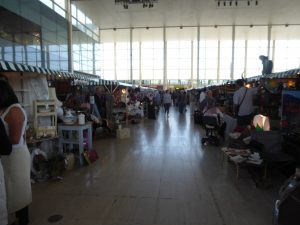 An outdoor courtyard had striped deck chairs! As some chairs seemed double width we weren't sure whether MK had an obesity problem or was romantically minded!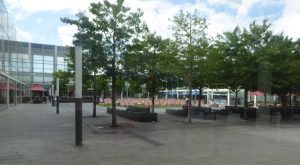 On the opposite side of the canal the park continues with Gullivers World and two more lakes, a Premier Inn, retaurant, fitness centre, water sports and tree top climbing adventure and playgrounds.We have just watched the Run for Life pass Matilda.
Setting off shortly to see if we can get closer to Bletchley…….