We really enjoyed Warwick. Having planned to stay at Saltisford for two or three nights we ended up staying longer….Eye catching welcome sign.
The town trail took us past the Castle Gates but we didn't stop!
Views from Mill Garden – well worth a visit
Lord Leyster Hospital exterior, courtyard, interior and delightful gardens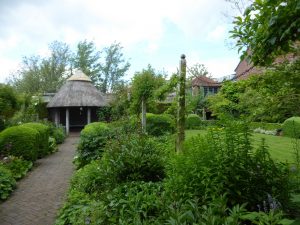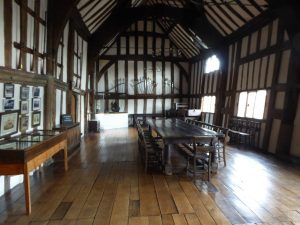 And not forgetting the best presented cream tea yet!!!  It was delicious.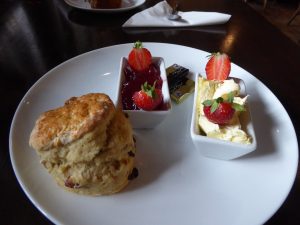 There are so many interesting places to visit but Hill Close gardens are unique. Apparently shopkeepers who lived above their shops purchased or rented plots as gardens; a place to relax on Sundays or after work. Several of the original 32 have been saved. There are fruit trees, vegetables, flowers, lawns, summer houses and a pigsty or two!
My very first visit to a racecourse where inevitably I lost all my money!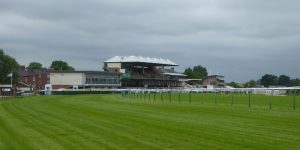 Tony remembering his childhood visits to the riverside park