Setting off from Staines we were heading off to Teddington for me to catch up with an ex colleague and friend but as we approached Hampton Court we could see plenty of mooring space and our chums on Miss T Morning. We just had to stop as we had been unable to moor last summer. We spent the rest of the day at Hampton exploring the palace  and decided to stay overnight as Tom Jones was performing there and we were assured that moored on the river we would hear the concert. Sadly we did not but we had an evening glass of wine with Dave and Terry.
Golden Gates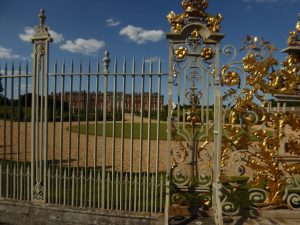 Courtyard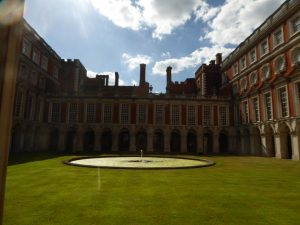 Formal gardens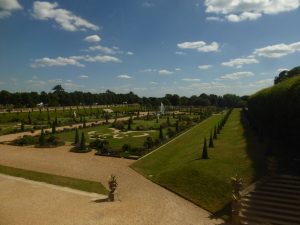 King Henry interrupted his theatricals to pose for this photo!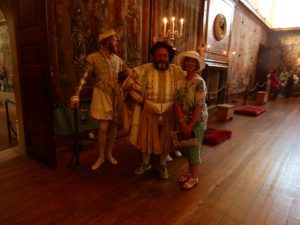 One of several gowns made of paper I was impressed!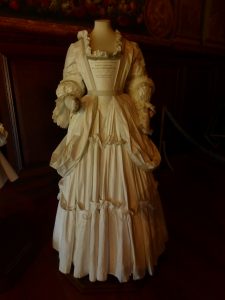 Saturday at top speed 5km per hour we went down to Teddington where again there was plenty of mooring space. Jean came to visit and we reminisced about our teaching in Nottingham in 1971!  We had a super day!