Canterbury has an amazing bus service (frequent to many prime destinations and bang to timetable) so we went on the bus (top deck, front seat) to Dover.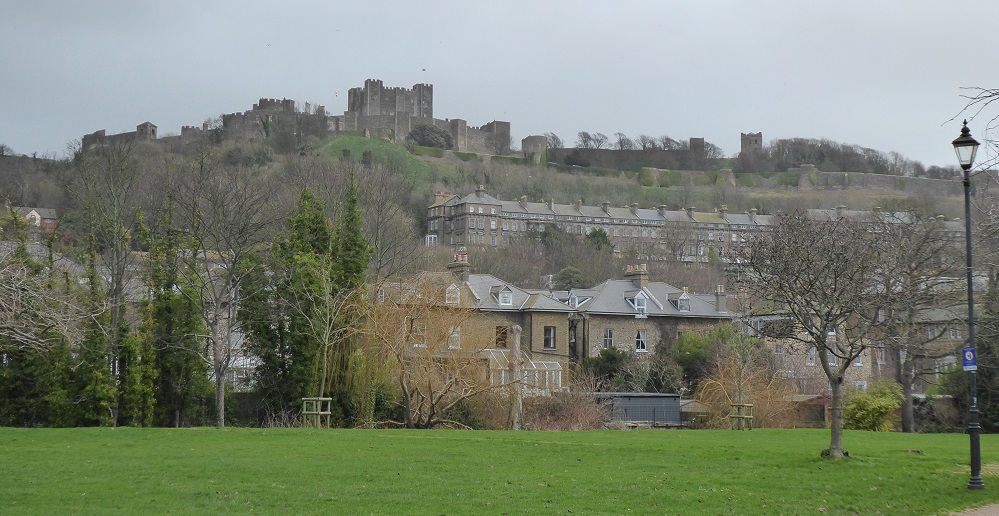 We really wanted to see the castle but it was closed! No mention of that when we did our research!
A biting wind today. What motivates people to swim the Channel?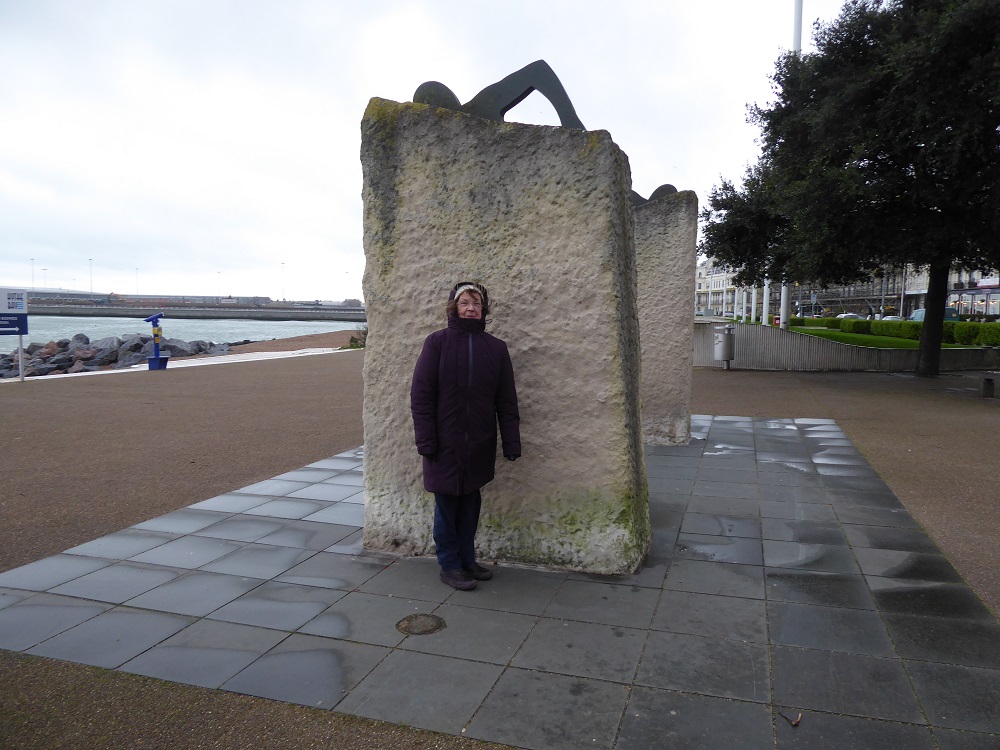 A view towards the commercial dock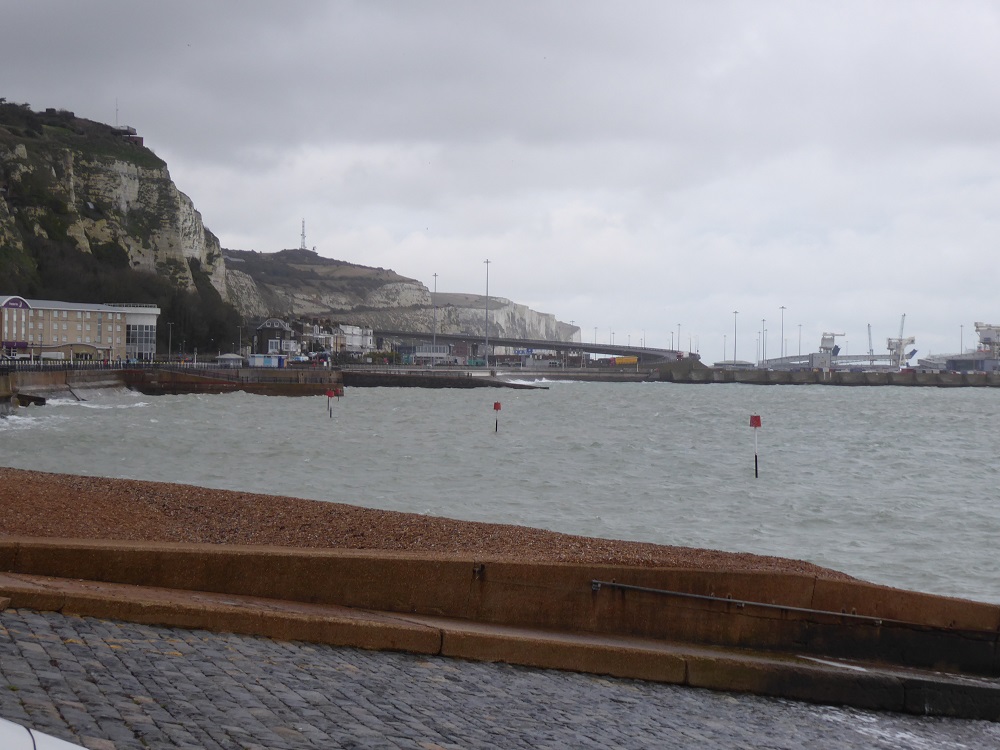 A colourful subway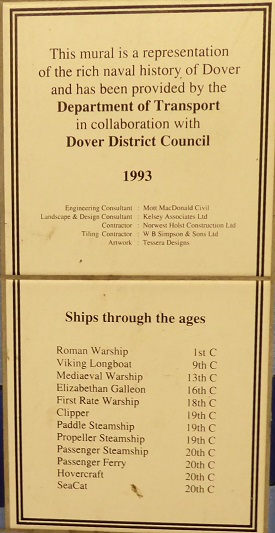 And an unusual War Memorial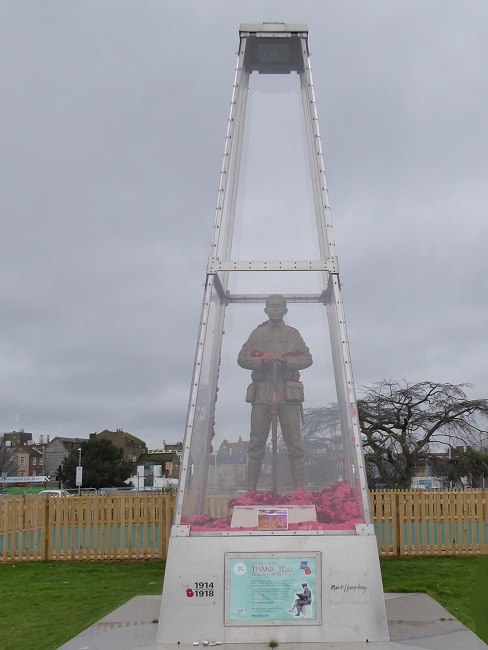 The next day we ventured to Ramsgate but rain began and we were forced to shelter in Wetherspoons where we enjoyed a late breakfast!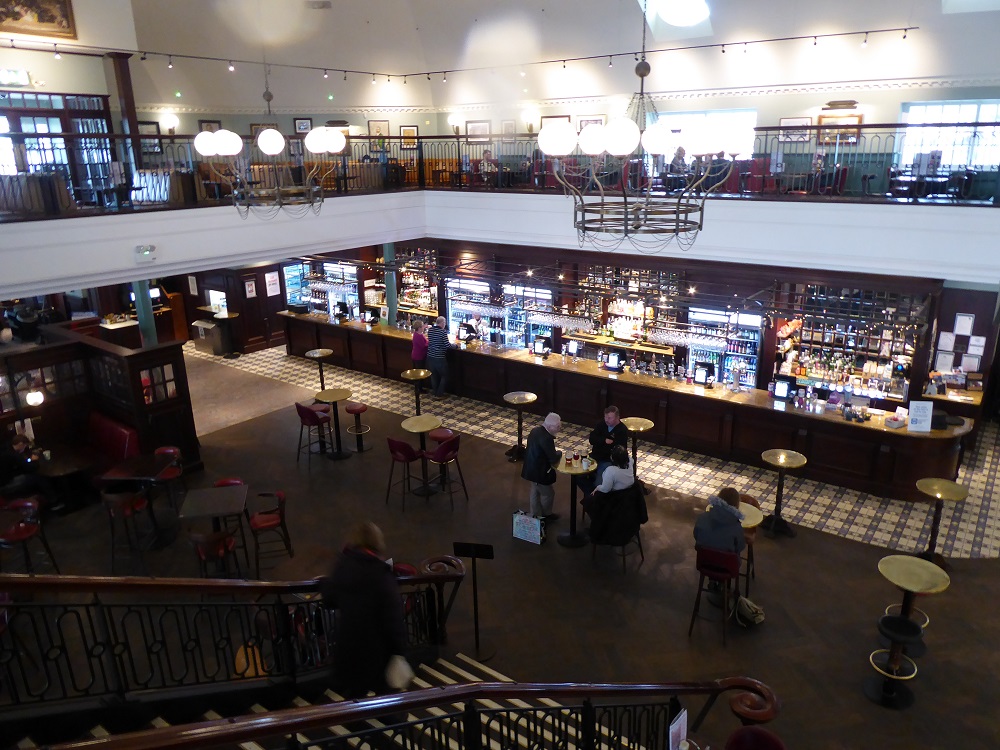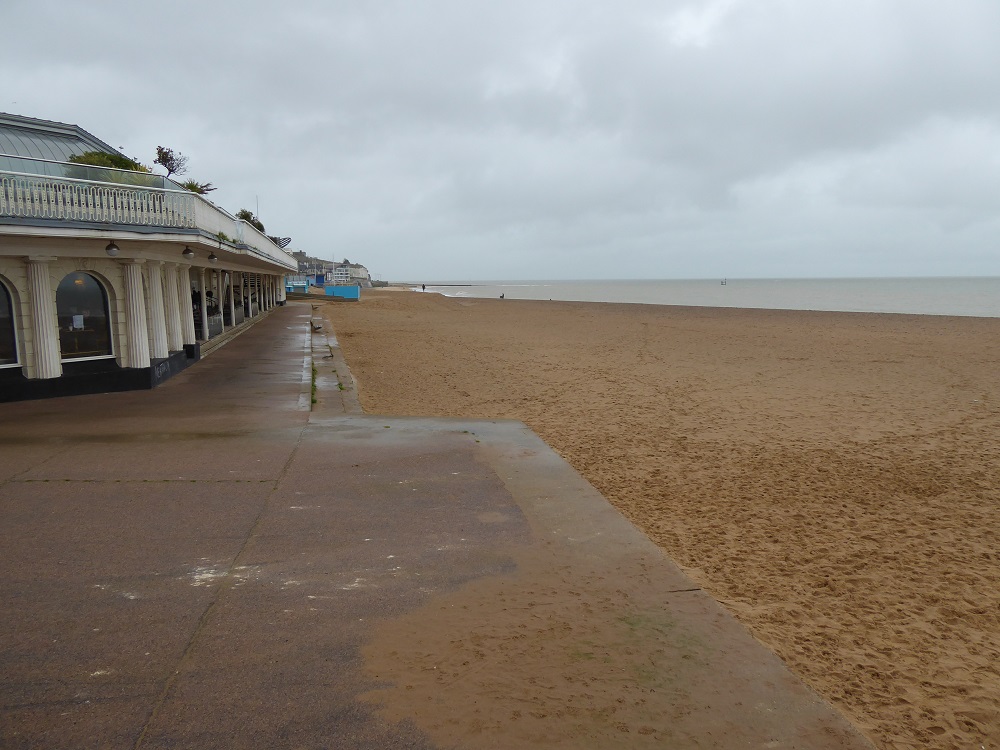 Local boys visit Wetherspoons too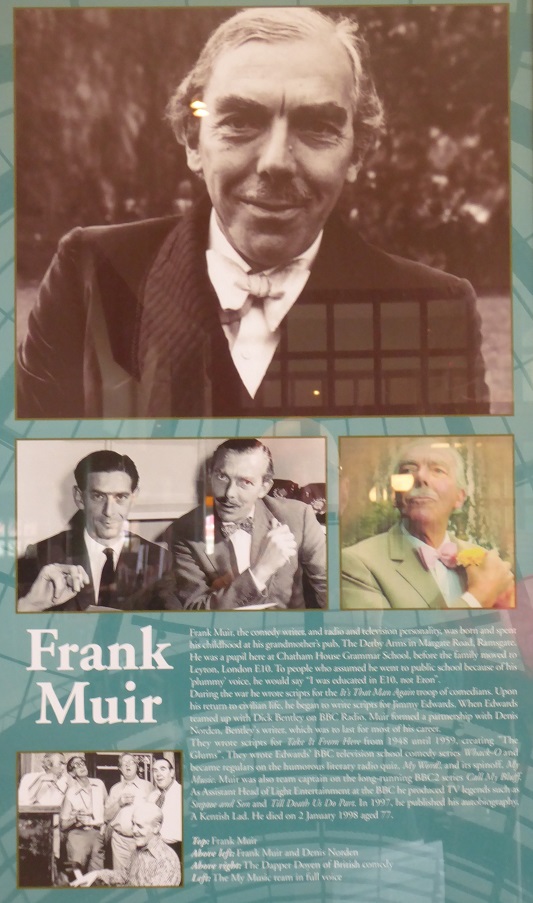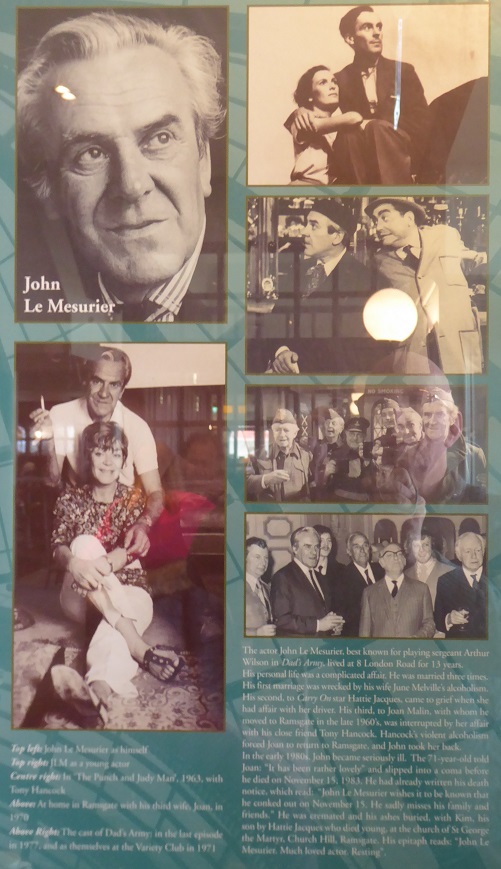 The Tourist Office suggested we visit St Augustines church designed and built by Pugin so we walked along the harbour.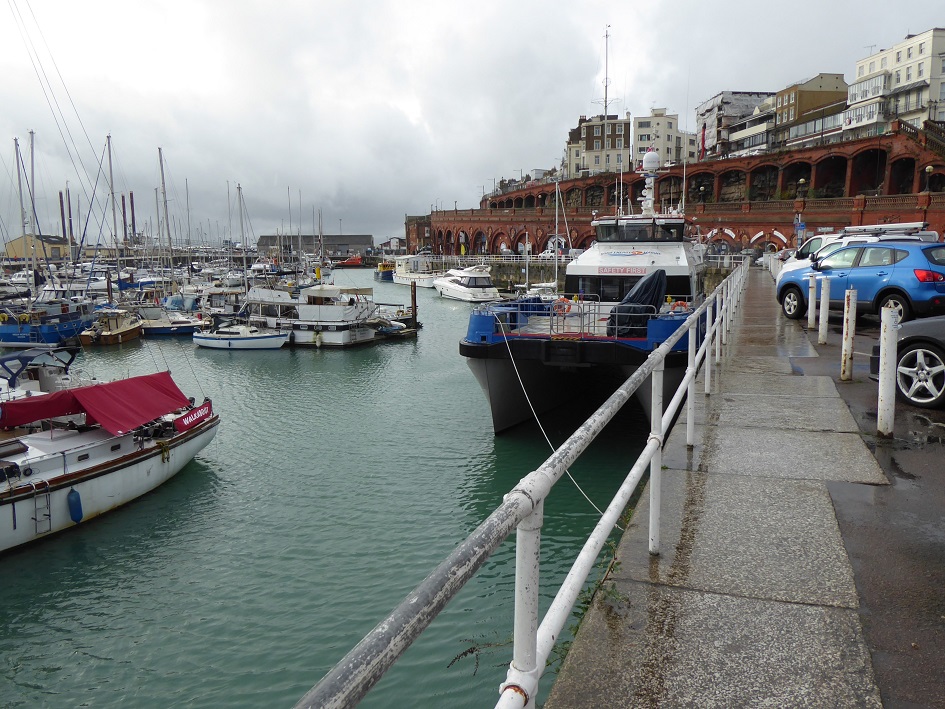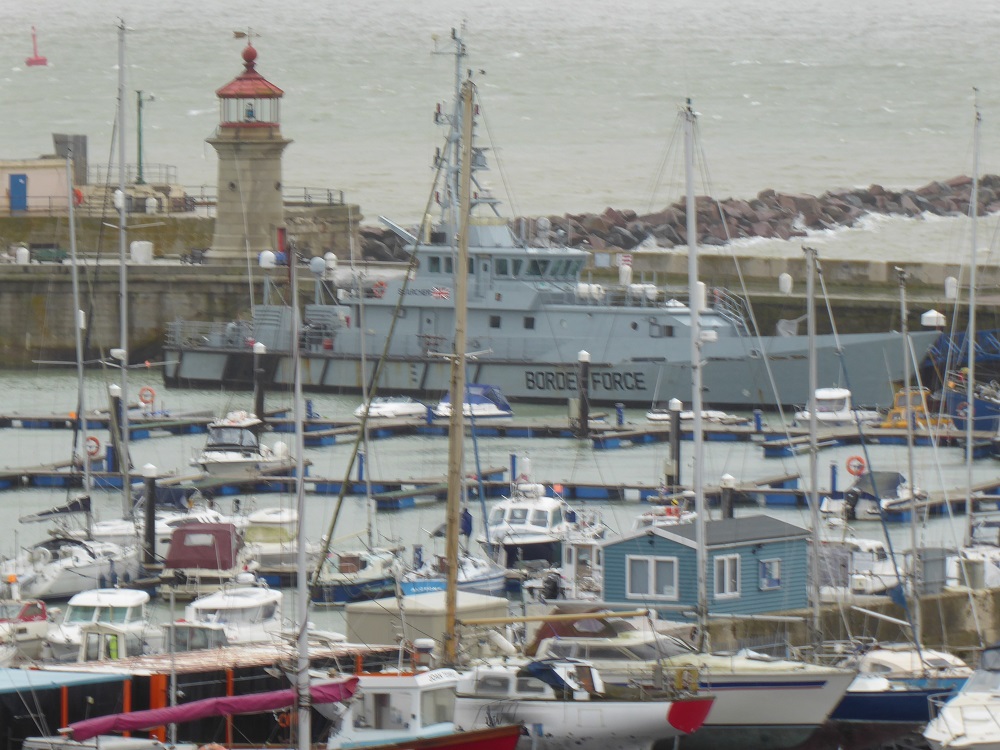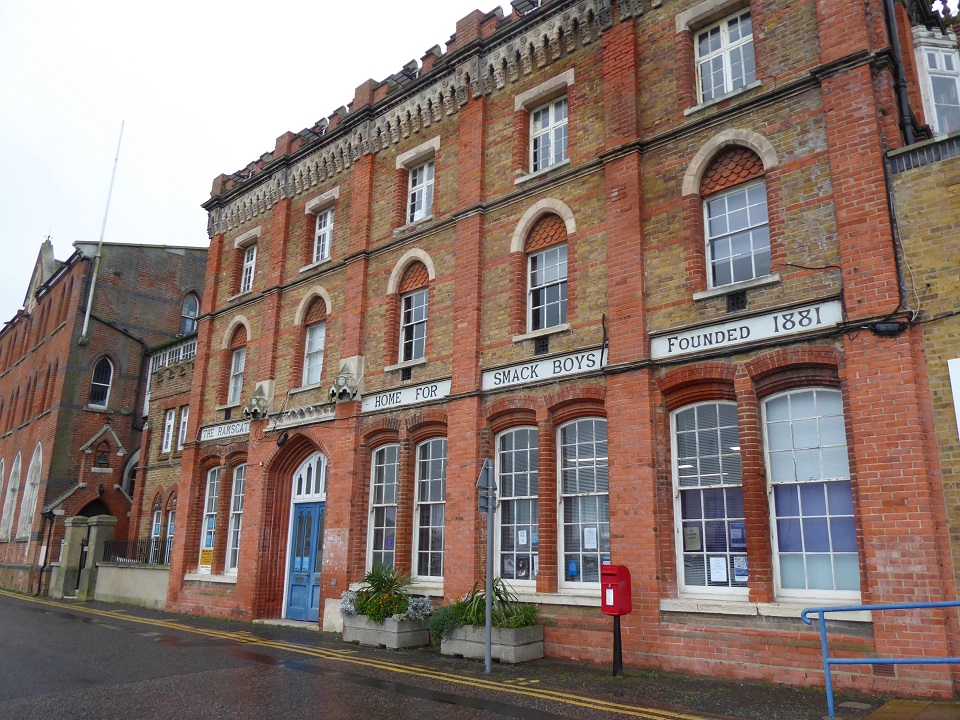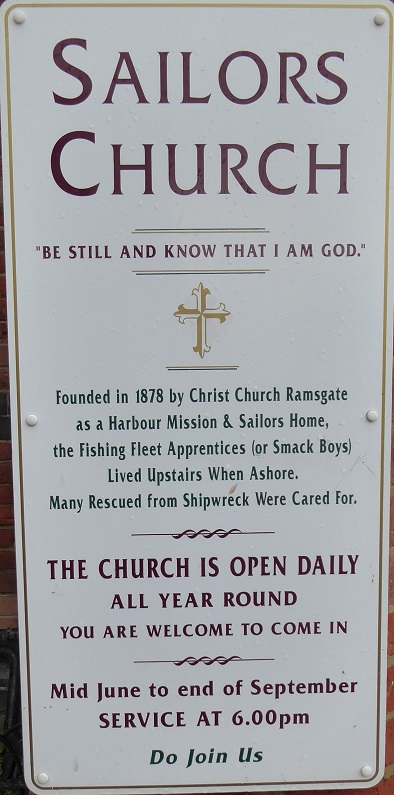 Rather liked this at St Augustines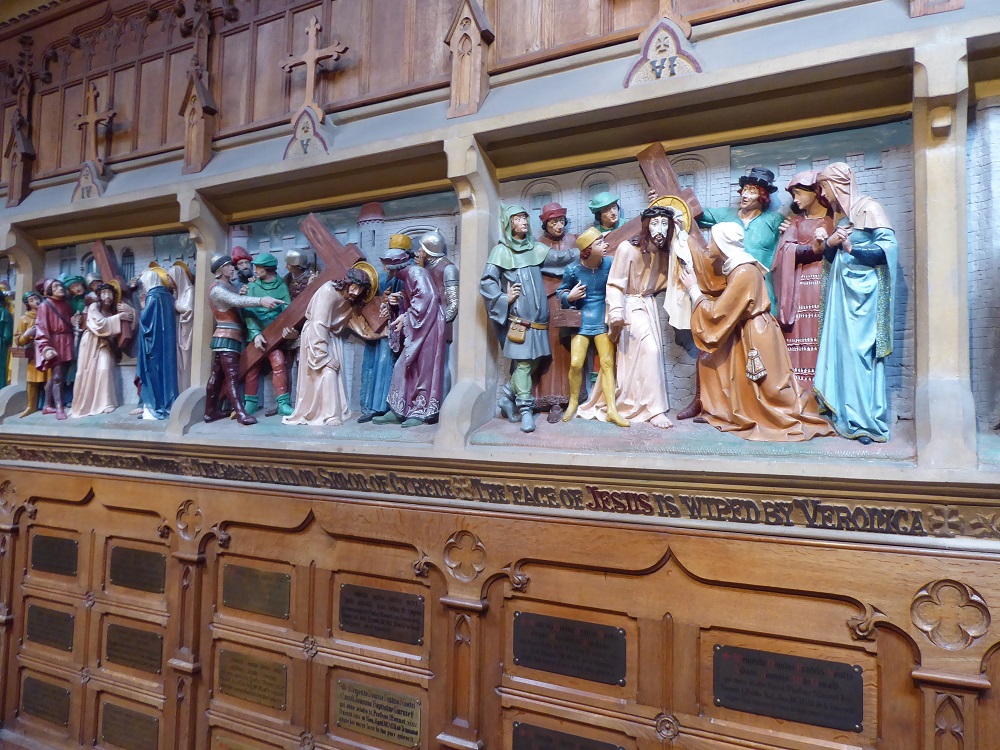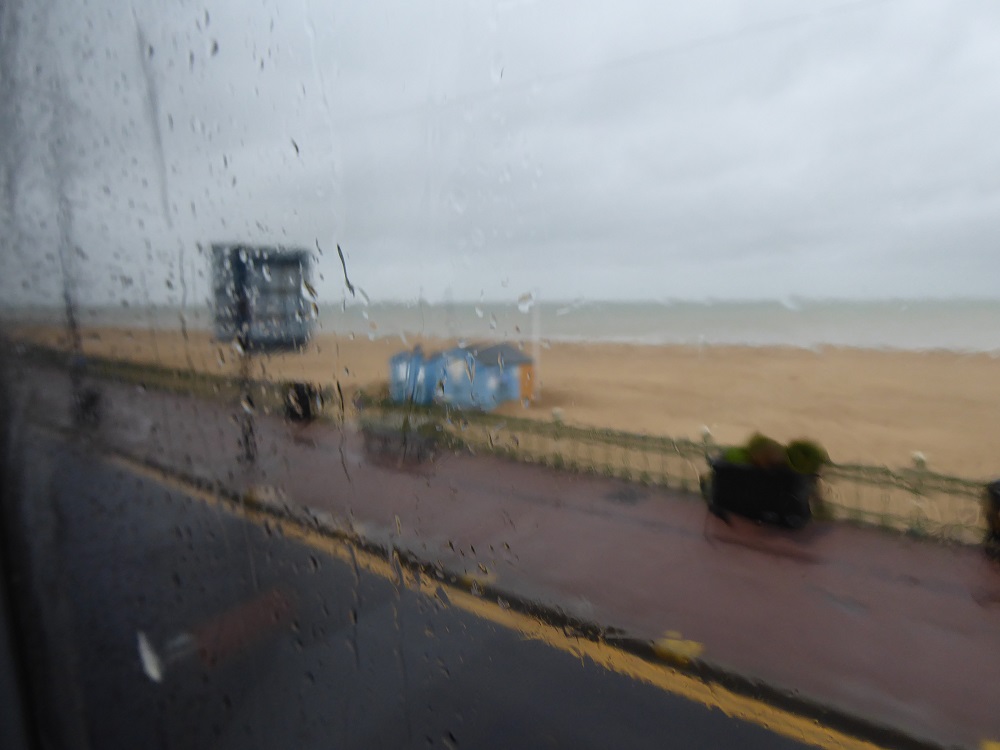 We made a hasty getaway in horizontal driving rain.
The rain continued all night and next day we drove to Tunbridge Wells in grey drizzle and visited Scotney Castle.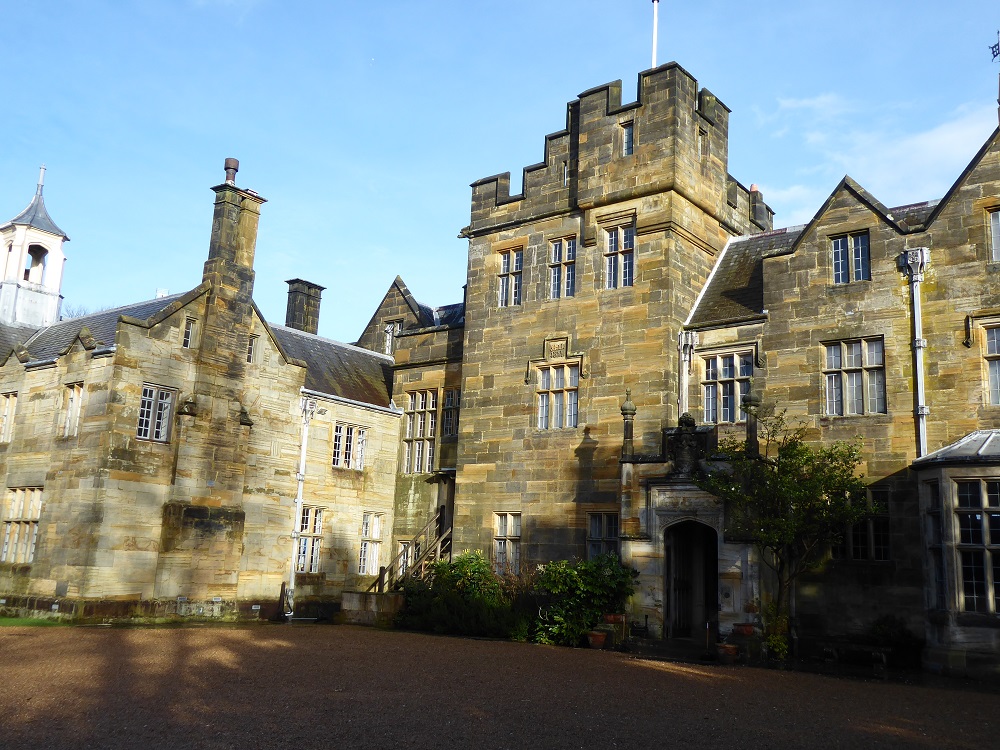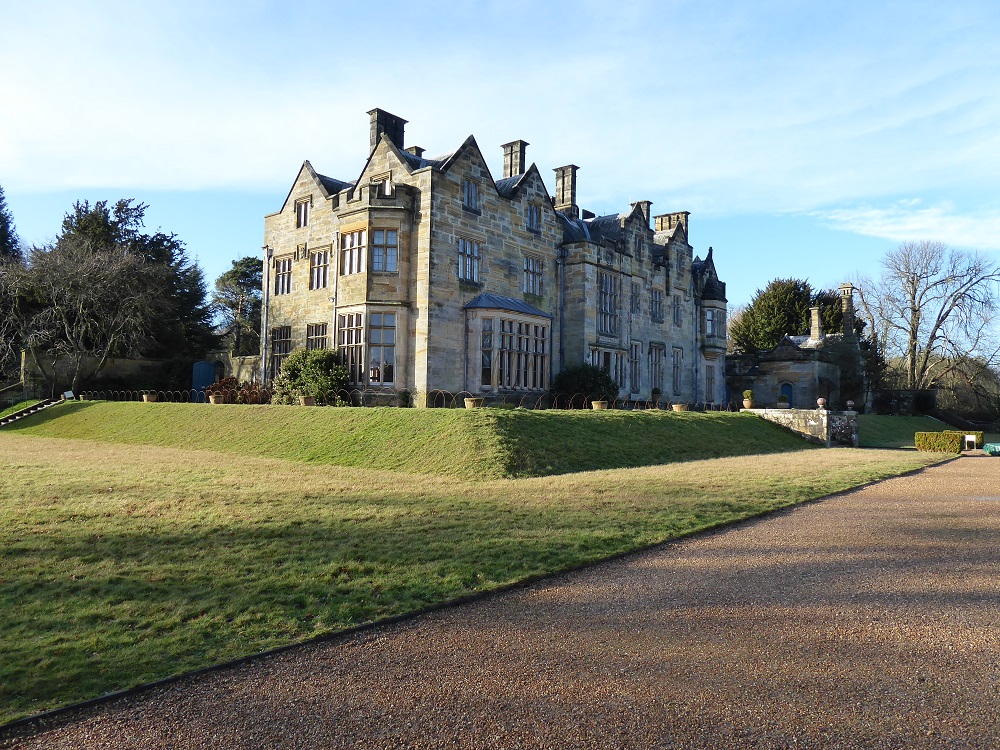 I love kitchens! Look at the oil fired Aga.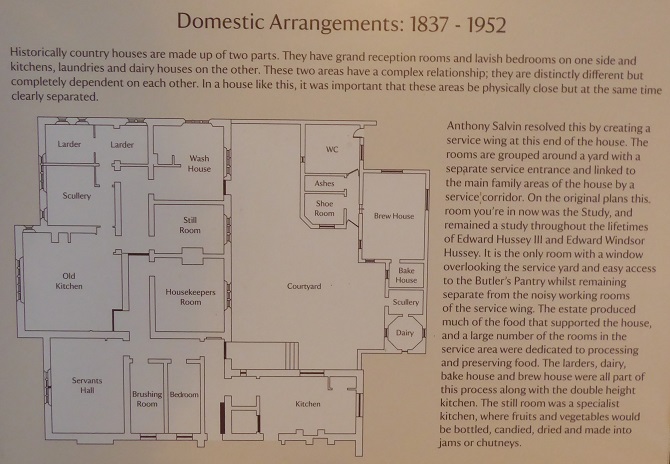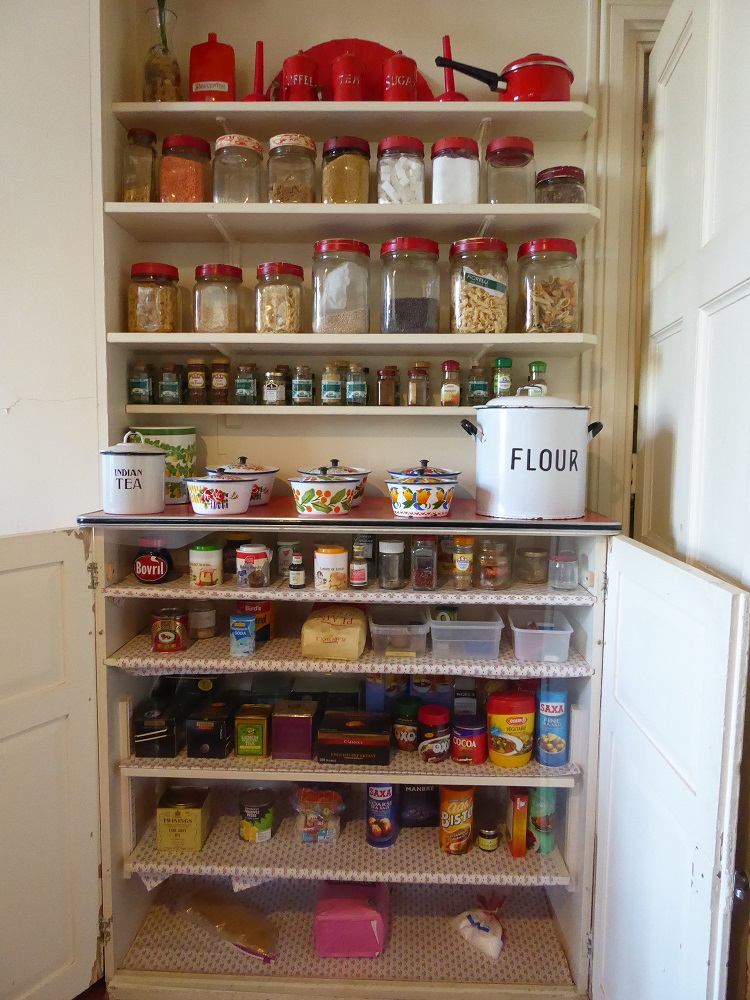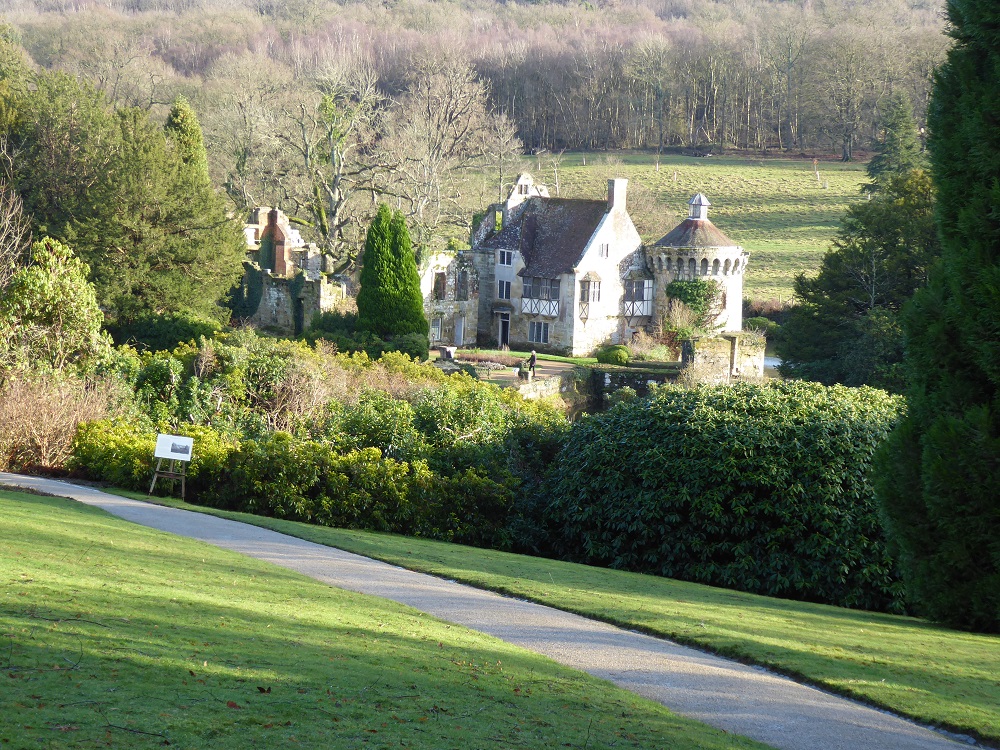 The quarry garden leads down to the old mill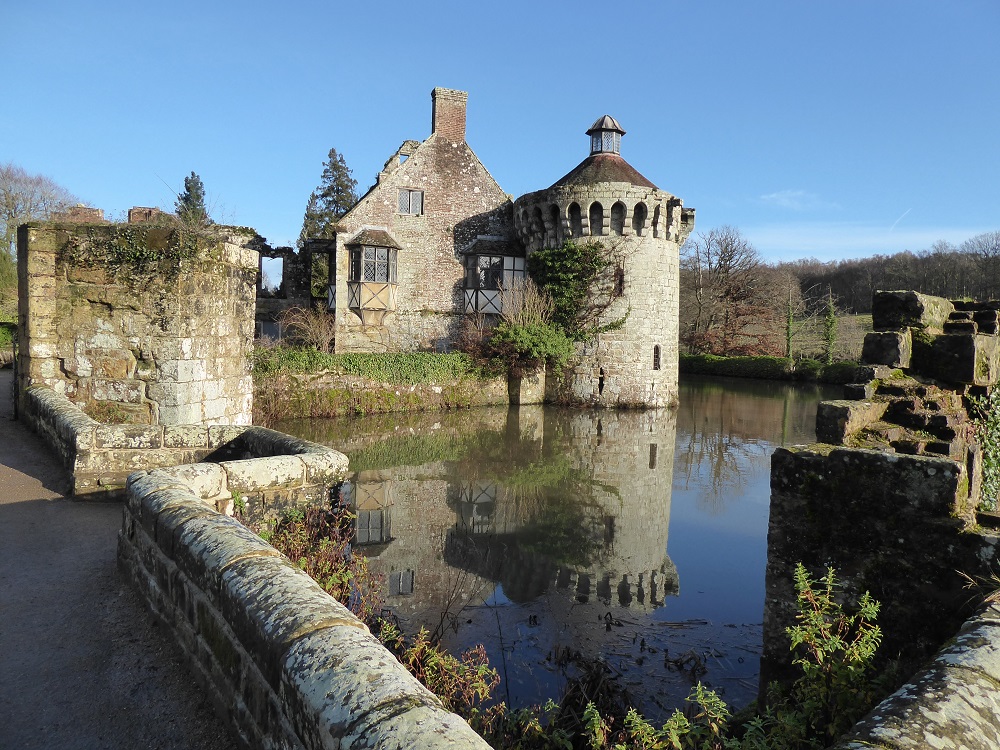 And the NTs sustainable heating explained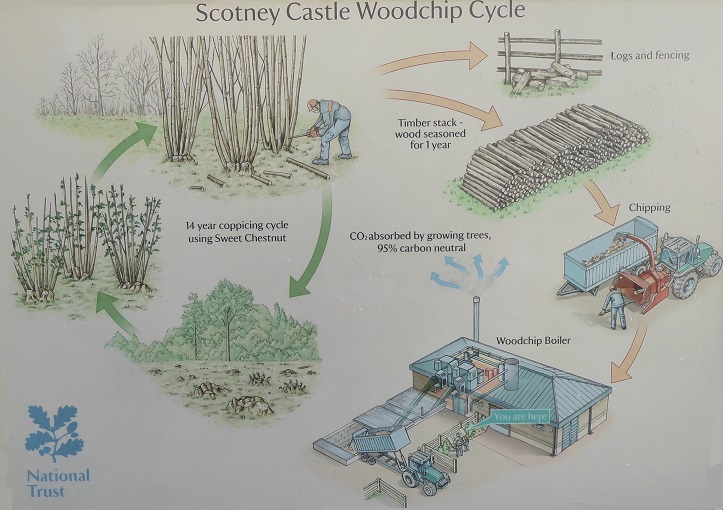 Found our rather wet campsite at Lamberhurst and then had a delicious meal with friends Jean & Derek at St Neville Pub, Returned to Tewkesbury to find the Avon was still in flood!