Passing Devizes Marina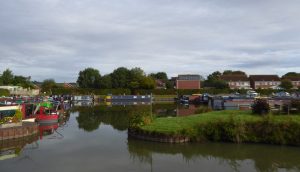 and Kingsmanor Wharf a former home. The Alder tree was a birthday present for Tony back in the 90s. It's grown!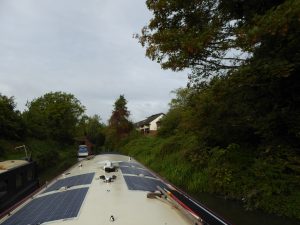 Passing under Bridge 137 next to Rosemundy Cottage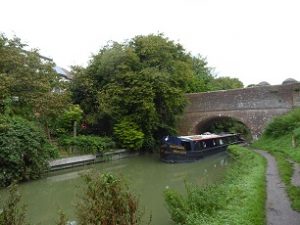 Devizes Wharf where we moored for less than 72 hours.
A few of Devizes Attractions  Wadworths brewery and the Market Place
the Little Brittox and Maryport Street
Sidmouth Street
The famous Devizes Books and Paul at Walter Rose the award winning Butchers and wide range of shops
Our lovely teddy bear shop. The bears are in WW1 costume. There are bear making classes.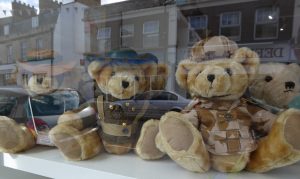 The Ginnel  Note The Wardrobe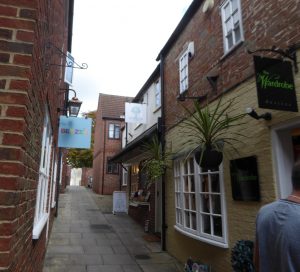 And not forgetting The Crammer with its swans and stones from the towns of Mayenne & Waiblingen